With summer coming to an end and school starting roughly in a week, we are left with the question "What should I wear back to school?" For girls, going back to school is just another excuse to go shopping. If you are like me, you are left wondering what is in style this school year, so I did a little research and found out the hottest pieces for going back to school. Here is what I found!
Tie Dye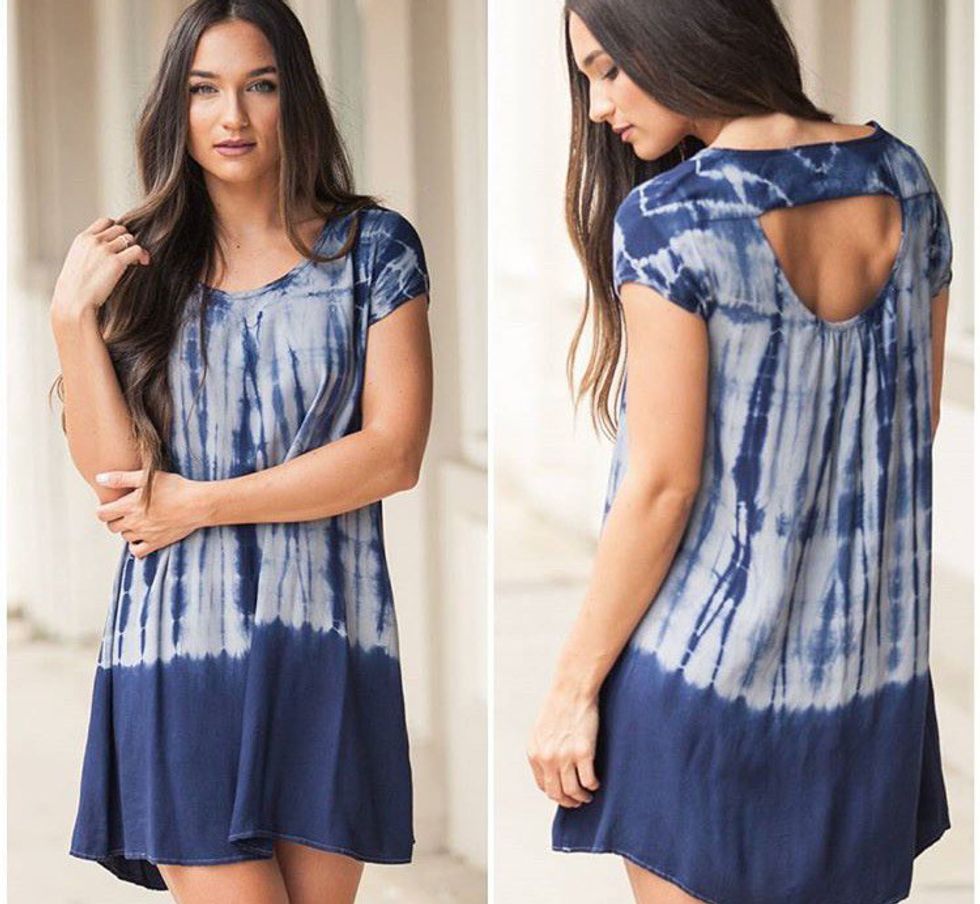 Tie dye is making a come back from the elementary school field day t-shirts, but instead of the loud neon yellows, pinks and greens they are subtle tans, greens and blues. Tie dye has presented itself in the form of dresses. Pair your tie dye dress with a pair of brown or nude heels.
Ripped Jeans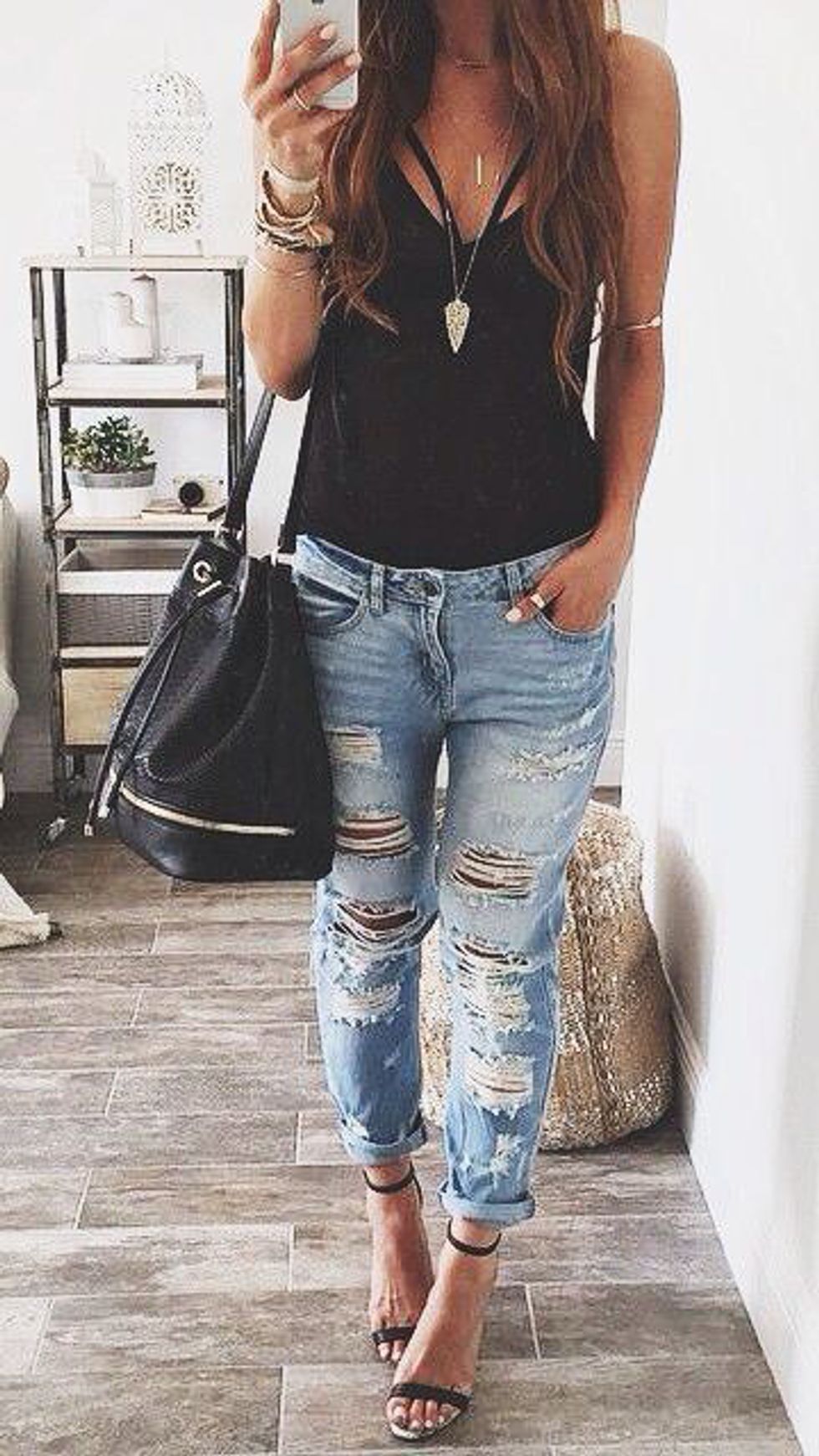 Jeans have always been a staple item in back to school shopping. Skinny jeans have been a girl's best friend for a while, but this school year a new type of jean is taking its stand: the Ripped Jean. These jeans come in multiple cuts, such as the ripped boyfriend jean and the ripped skinny jean. Ripped jeans can be dressed up to give a more classy look or dressed down to give a more grunge laid back look. For a more classy ripped jean look, pair with a tucked in button down shirt, a statement necklace and a pair of pumps. For more of a grunge laid back look, pair with a t-shirt or flannel or both and a pair of sneakers.
Mini Skirts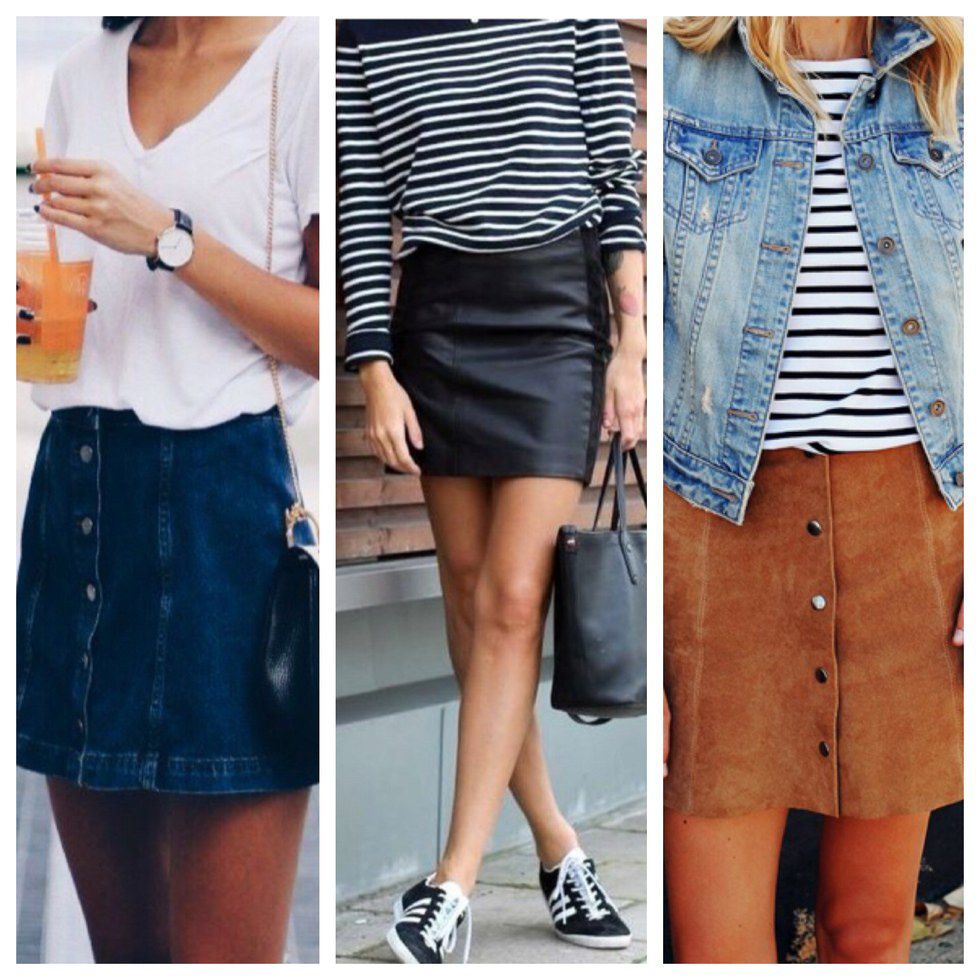 Mini Skirts have come into style in three forms: the jean mini skirt, the leather mini skirt and the suede mini skirt. Pair the jean skirt with a tucked in graphic tee and sneakers or a white basic t-shirt and sneakers. Pair the leather skirt with a basic tee and a over sized jacket and sneakers or a button down with a pair of pumps. Pair the suede skirt with a striped shirt and flats or sneakers or pair with a tucked in sweater and knee high boots or booties.
Skorts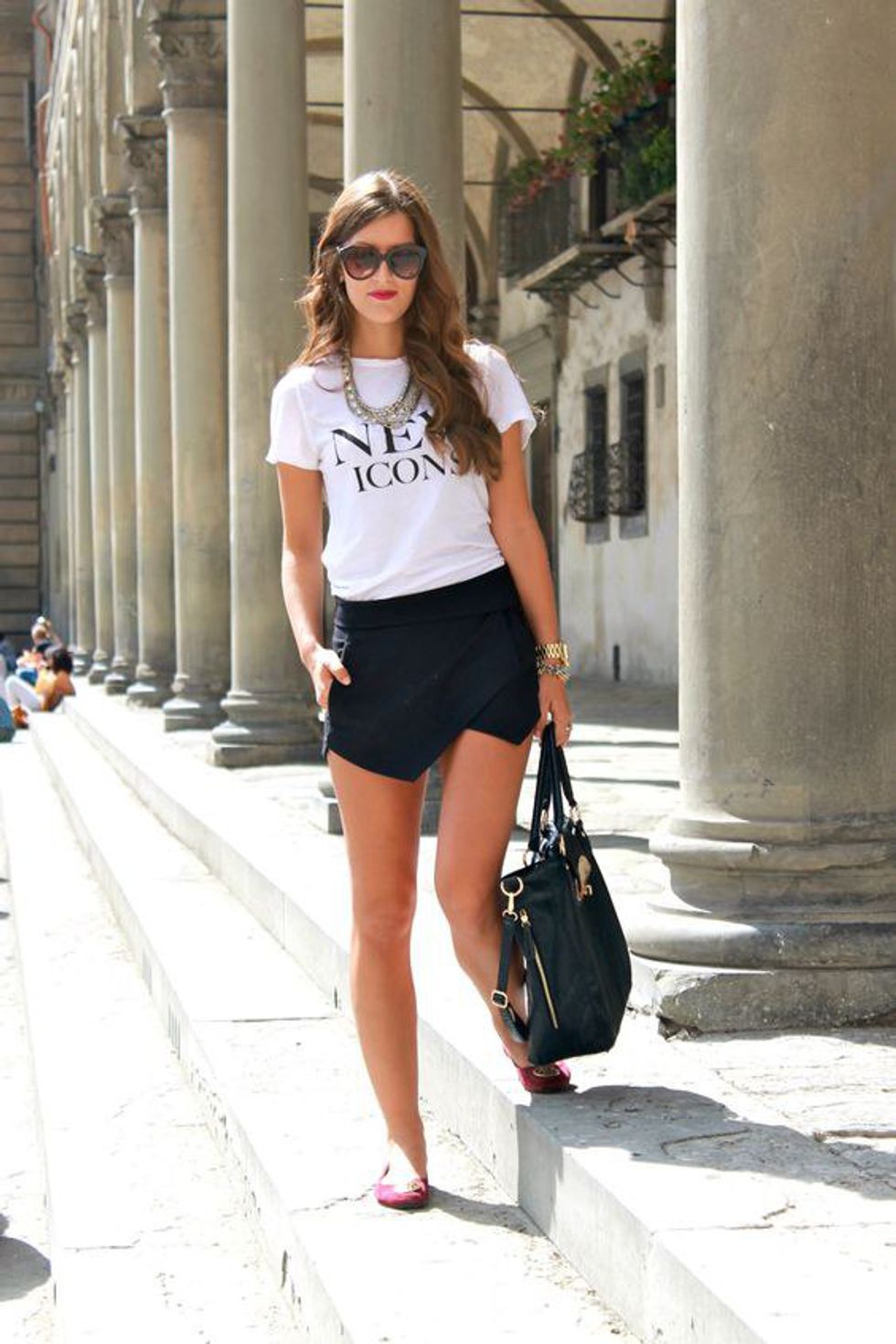 Skorts have evolved since elementary school. The hottest new skort is called the envelope skort. Pair with a basic tee and sandals or pair with a crop top and heels.
Off The Shoulder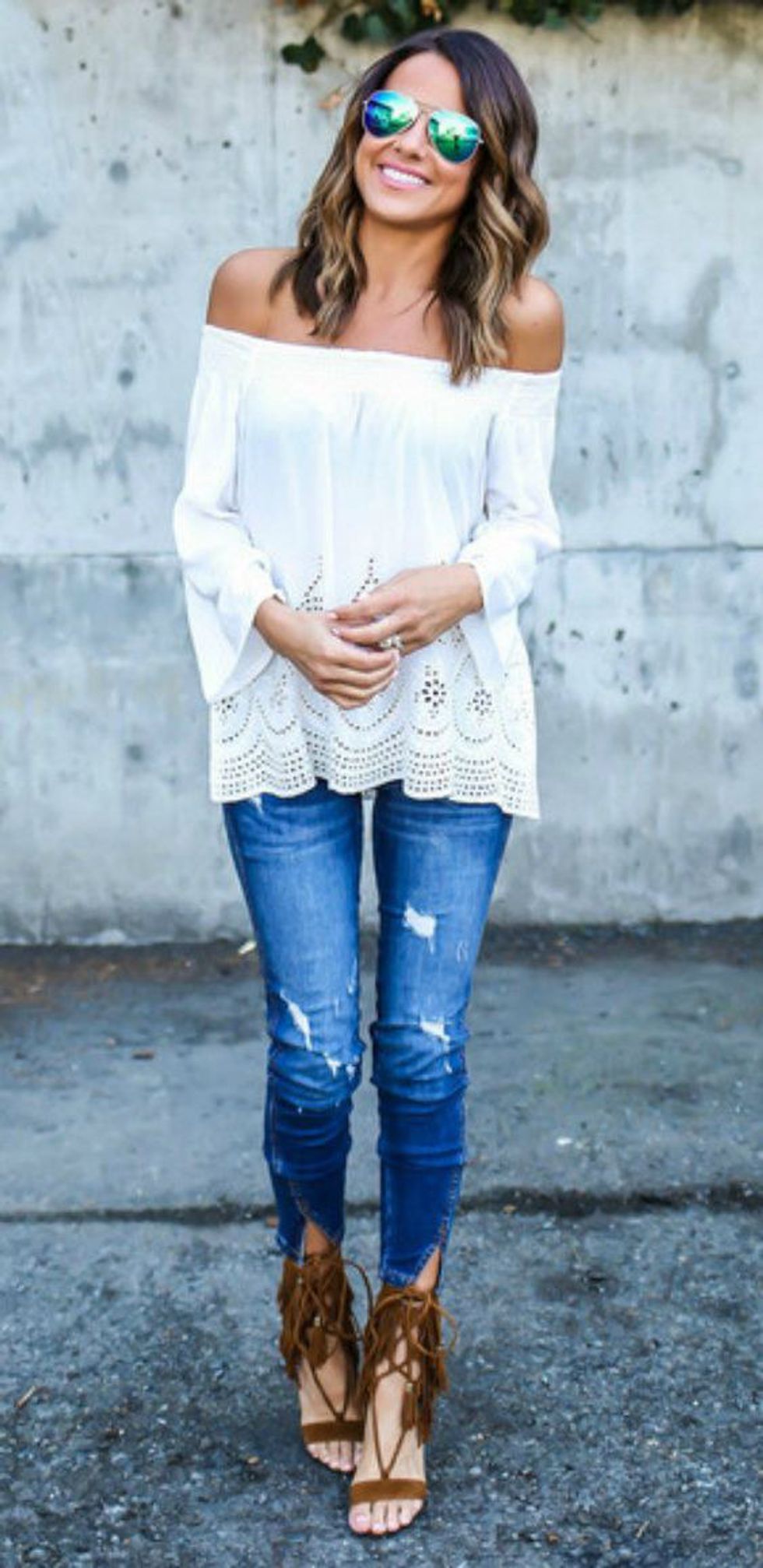 Off the shoulder tops are the most versatile tops; they go with anything. They go with shorts, jeans and skirts. Jeans and skirts give the off the shoulder look a more dressed up look. Pair with a long necklace and a pair of pumps or flats. Shorts give an endless summer look. Pair these with a pair of sandals.
Graphic Tees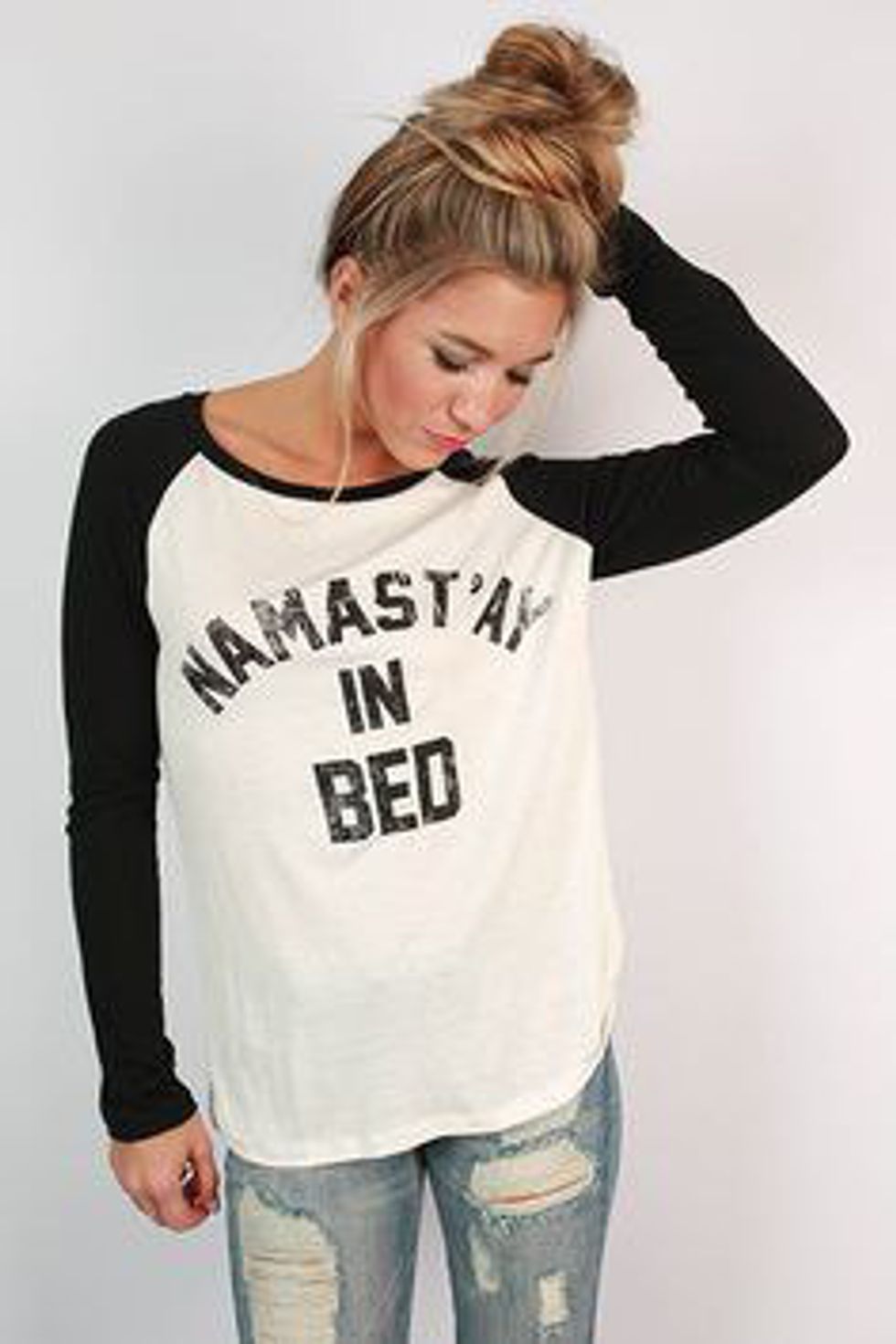 I have always thought that graphic tees were only for hipsters, but they have come into style for the rest of us who are not hipsters. Graphic tees go great with ripped jeans and sneakers or heels. You can even add in a flannel or a jacket.
Lace Up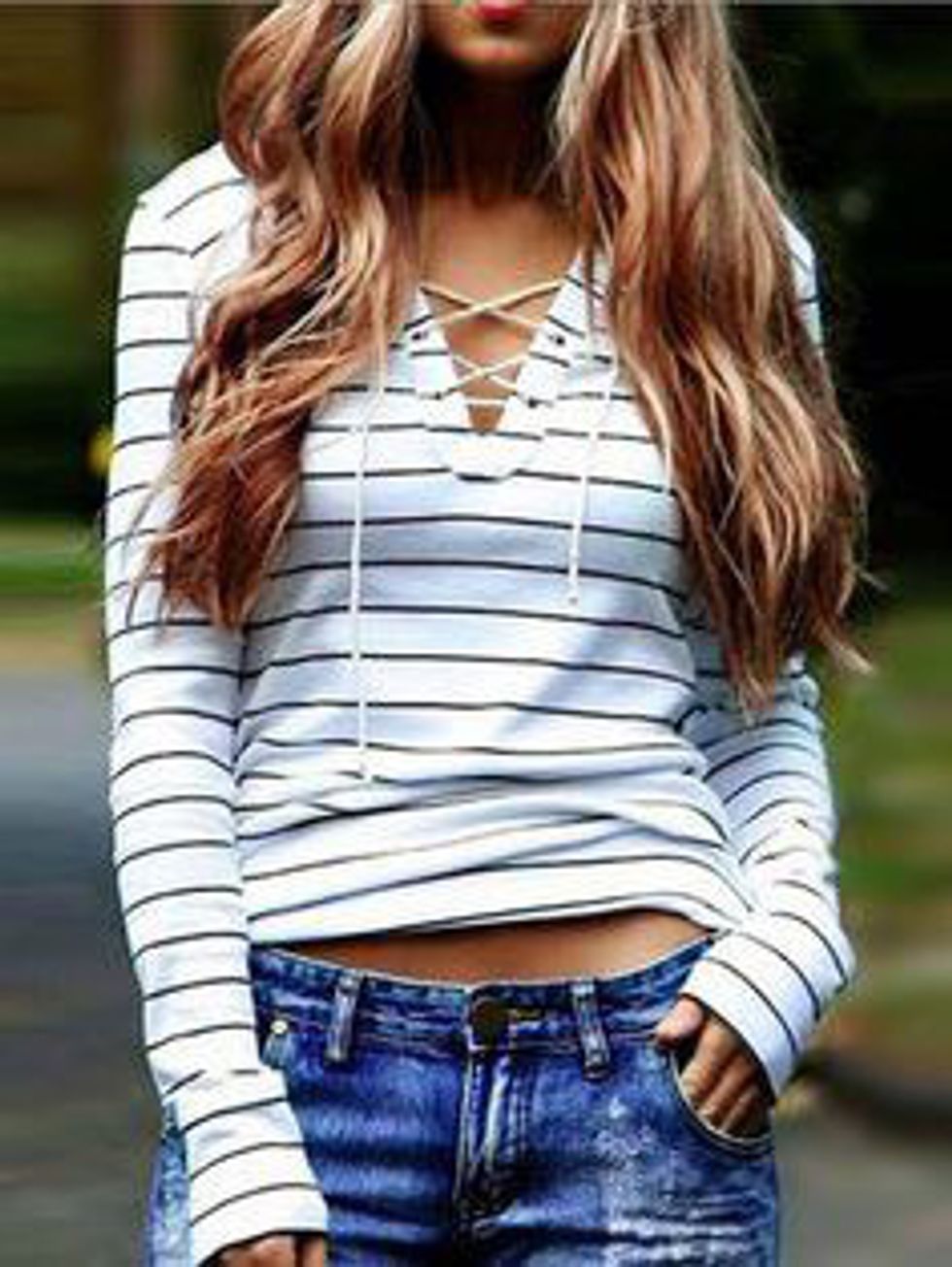 Lace up tops and dresses have become very popular in the past couple months. They are really cute as well; they are a great go-to casual option. Lace up tops go great with a pair of jeans and booties. Pair lace up dresses with a pair of booties.
Booties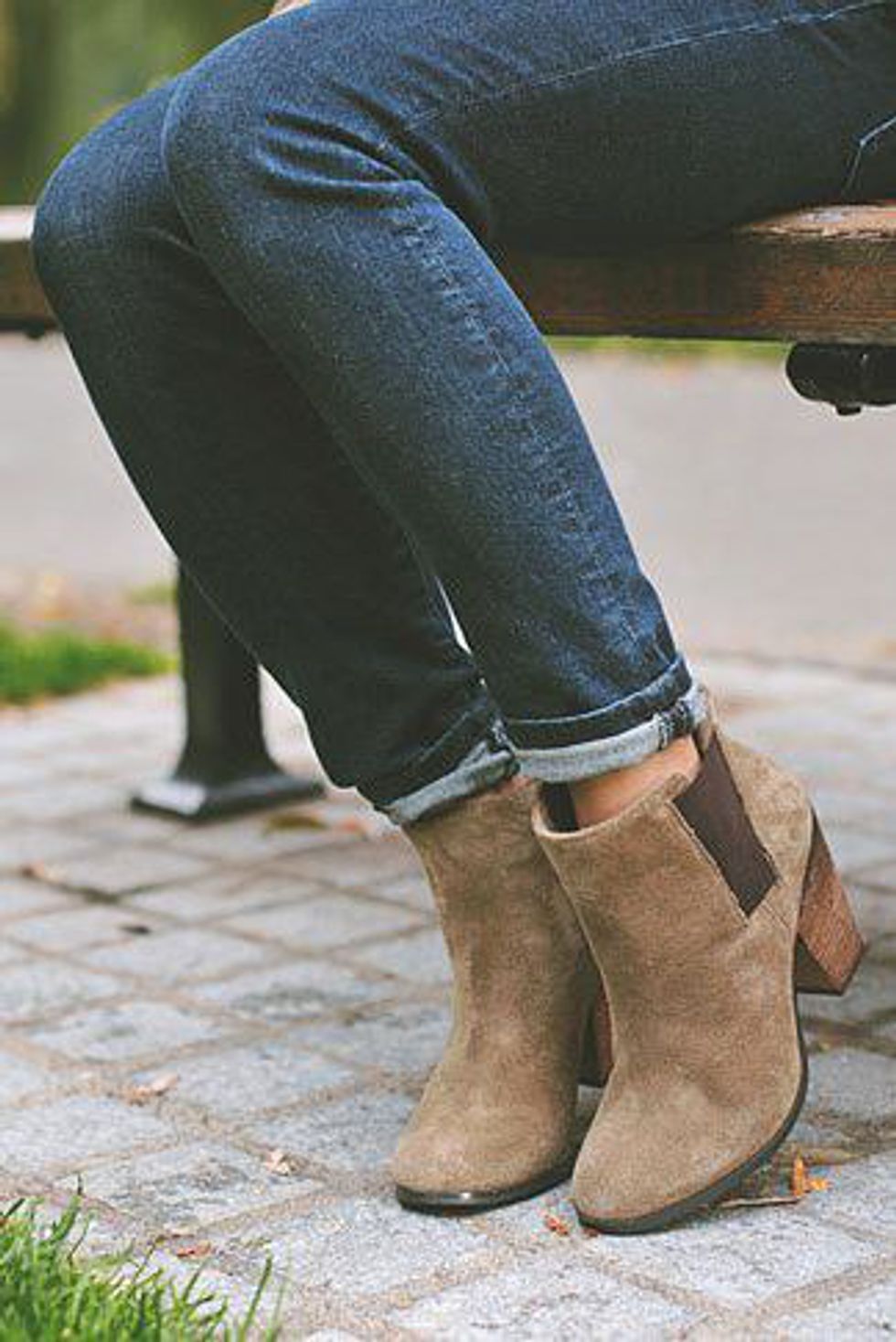 If you do not own a pair of booties, stop what you are doing and go buy some. They are the perfect shoe for any outfit. These shoes take your "ok" outfit and transform it into a "wow" outfit. Pair your booties with jeans, dresses and skirts.
Birkenstocks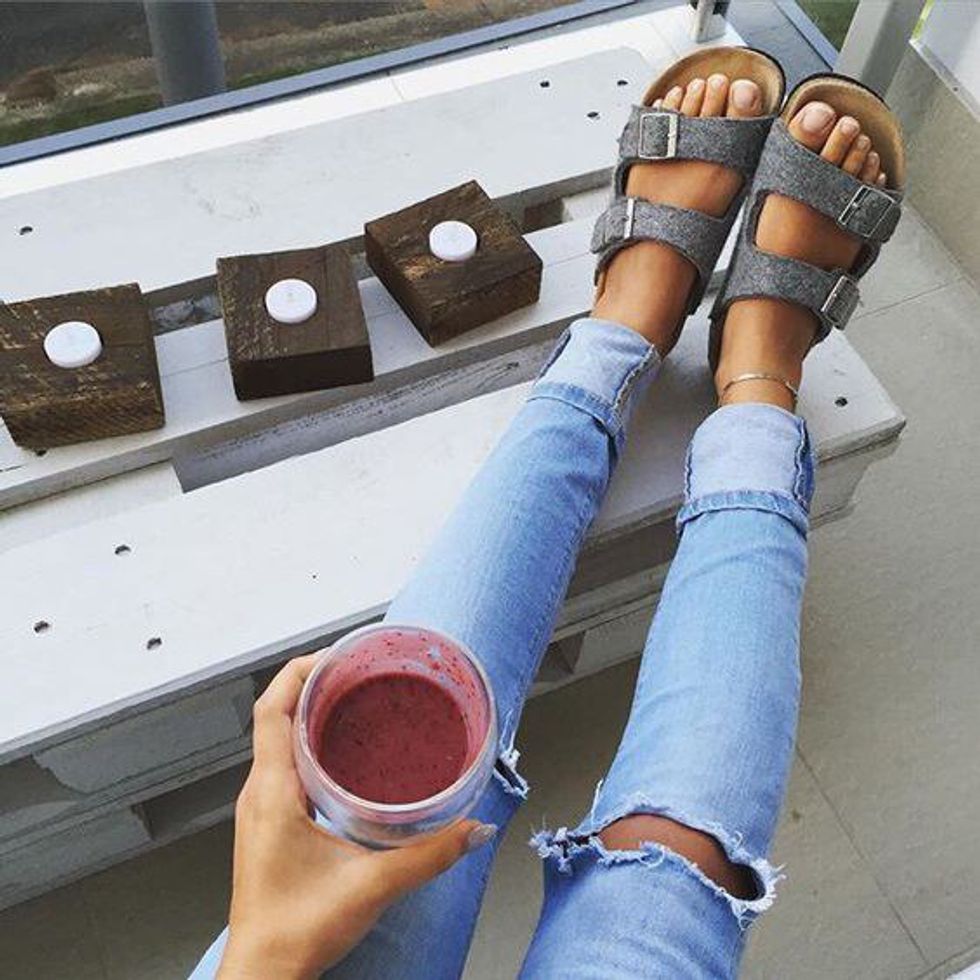 Fashion Alert: These shoes were even worn by Jesus! Okay, not really, but they look like it. They are the most comfortable shoe and most expensive shoe, but they are worth it. Pair these shoes with a basic tee and some ripped jeans or just go for the Nike short and t-shirt look.