Imagine if the contestants of "The Bachelor" all went to the same high school. Everyone loves to hate that time near the end of the year when the senior class arbitrarily decides the fates of their peers by voting on their senior superlatives. I give you, "The Bachelor" Class of 2017 Senior Superlatives.
Alexis: Voted most likely to... Grow a blowhole.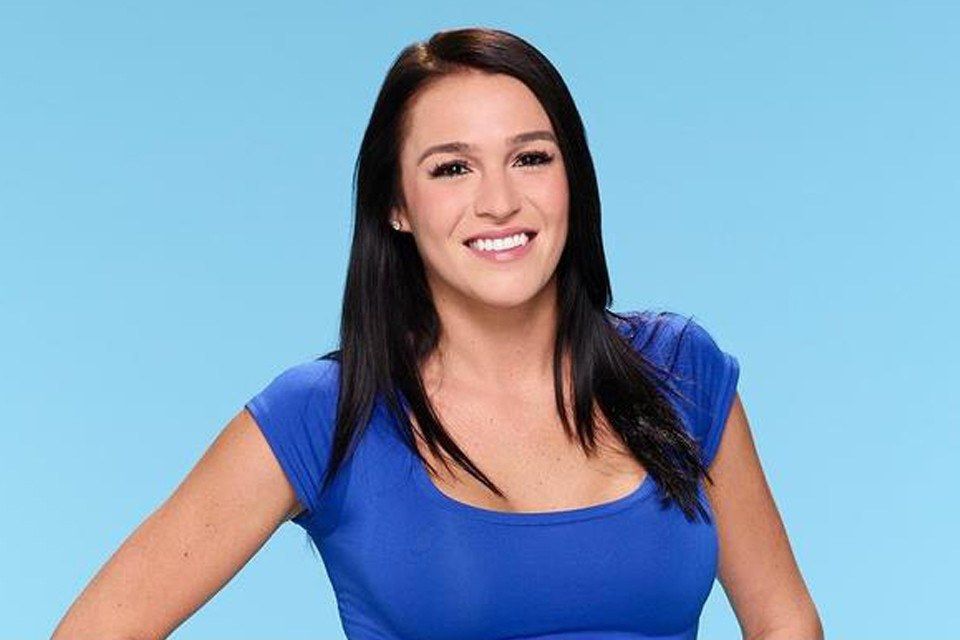 I'm not going to lie -- I'm shocked Nick has kept Alexis around as long as he has. Don't get me wrong, she seems like a great girl, just not necessarily "wife" material. I'll give it to her, though. She's what we'd call a method actor. She expressed her love for dolphins by not only showing up on night one in a "dolphin" costume but also by claiming it as her favorite animal and listing her occupation as "Aspiring Dolphin Trainer," which we all know is just another creative way of saying "unemployed." Hats off to Alexis for doing the most and owning it!
Astrid: Voted most likely to... Put me to sleep.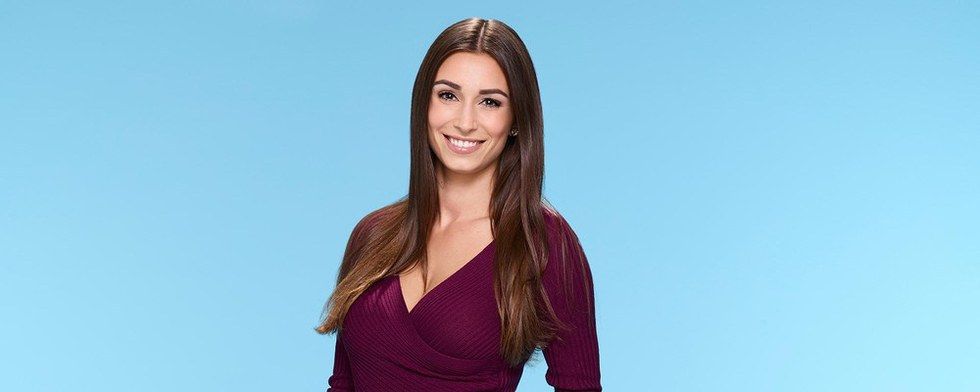 Astrid is a 26-year-old Plastic Surgery Office Manager in Tampa, FL. Other than her name, there isn't much about Astrid that doesn't make me want to fall asleep. She listed the 5 things she can't live without as "My mom, my phone, lashes, yoga, red wine," if this doesn't make you want to click "Next" I'm not sure what will. She's one of five girls who listed her favorite animal as a "dolphin," which clearly indicates she's one of a kind. I'm waiting for her to do something TV worthy, if not I'm going to be forced to refer to her as "Ashley."
Corinne: Voted most likely to.... Get caught having an inappropriate relationship with a producer.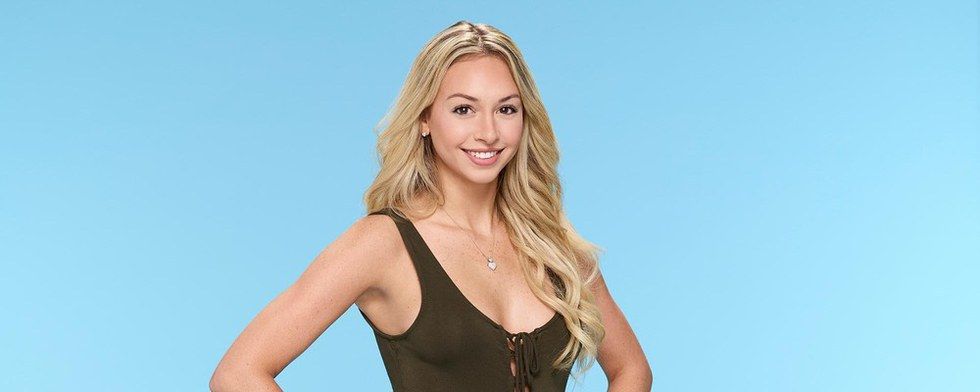 She is one of the most sexually charged contestants to be on the Bachelor and also one of the most controversial. I can't tell if she is the most intelligent of the girls or easily the most ignorant. She seems to have a firm grasp on Nick's heart, and quite possibly another unmentionable body part. Although, her relationship with Nick is most likely to crash and burn with all the hate she is receiving from the other girls. I hope her nanny, Raquel, has made her bed and cut her cucumber sandwiches because I can't imagine Corrine will last much longer.
Danielle L: Voted most likely to... Actually be a 15-year-old trapped in A 27-year-old's body.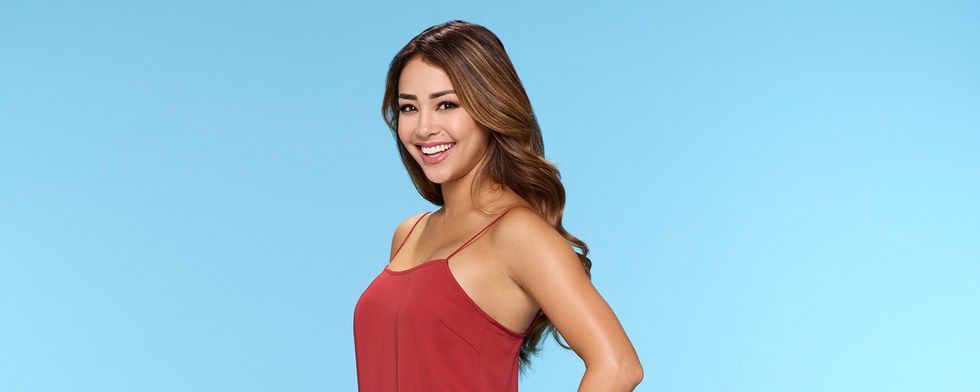 I can't quite pinpoint what it is about Danielle L. that makes me think her favorite hobbies include finger painting and listening to Kidz Bop 34. Maybe it's her youthful schoolgirl laugh (that seemed to never stop throughout last week's episode), or maybe it's the fact that she has not one, but two, butterfly tattoos. She listed her favorite movies as The Notebook and A Walk to Remember (SNOOZE), and shamelessly admitted to listening to the Glee Soundtracks. I want so badly to love Danielle L. but her blatant honesty is giving me flashbacks to middle school, and I'm just not okay with that.
Danielle M: Voted most likely to... Be too good for Nick.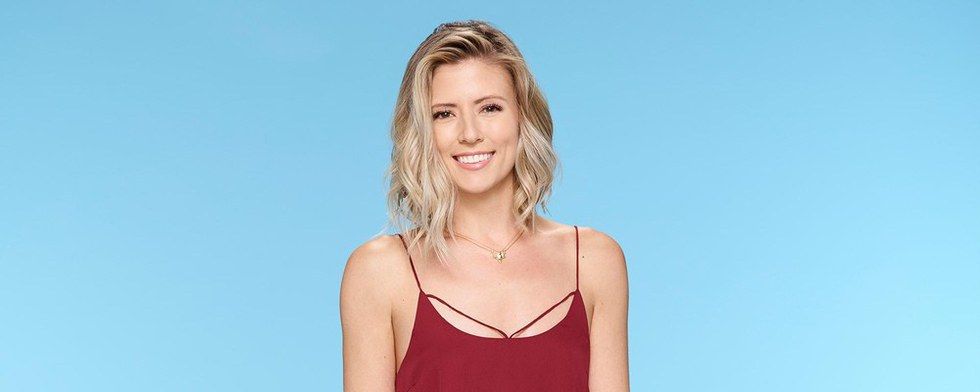 In a crowd of women who are twenty-something and barely exceed 5'5", Danielle M. surpasses them all at 5'10" and 31 years old. She has laid low and still managed to shine brighter than most of the other girls. Danielle is a neonatal nurse from Nashville, Tennessee, who admires Hermione from Harry Potter, and is host to an unfortunate back story that will practically leave you heartbroken -- her fiance died five years ago of a drug overdose. She is certainly too good to be true, and if you ask me, too good for Nick, which probably means he'll let her go and regret his decision a mere 10 minutes later.
Jaimi: Voted most likely to... Bench press more than Nick.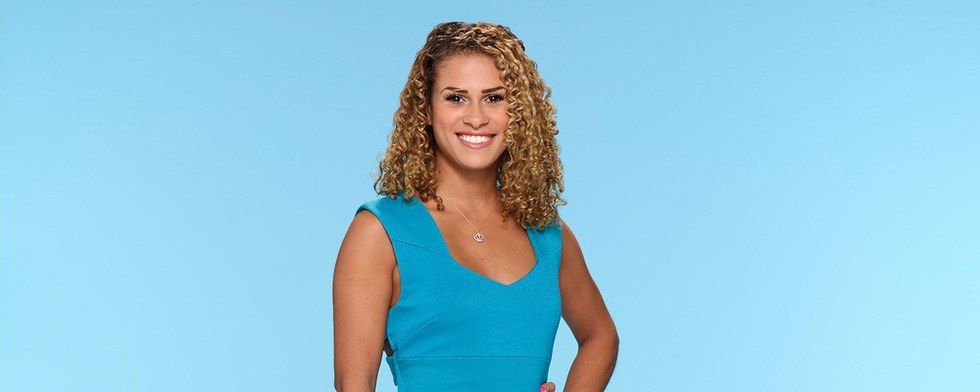 Jaimi is a 28-year-old Chef from New Orleans, who might also be the toughest women to ever successfully make it past week 3 of the Bachelor. She has a heart-shaped grenade tattooed on her lower abdomen, follows a very strict Pesco-pollo-lacto-ovo-paro-tarian diet, whatever that means, and says to impress her date she would simply bench press him with her legs. Jaimi, if you can bench press Nick while also surviving the next rose ceremony, you will officially be my favorite person ever.
Jasmine G: Voted most likely to... Be your long lost best friend.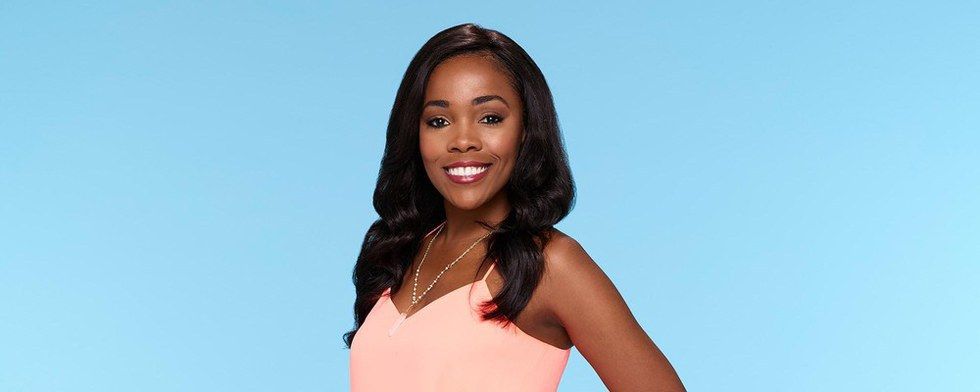 Jasmine is easily one of the most relatable and likable contestants this season. She formulated a dead-or-alive lunch that I'd actually be jealous of: RuPaul, Dave Chappelle, and Prince, has an inner lip tattoo, and lists Don't Tell Mom the Babysitters Dead as her favorite movie. She is a professional basketball dancer and has some mad respect for her mom, who I'm sure is just as cool as she is. If I were living in the house we'd not only be bunk buddies, but she'd have no choice but to become my new best friend.
Josephine: Voted most likely to... Actually be Vienna Girardi in the flesh.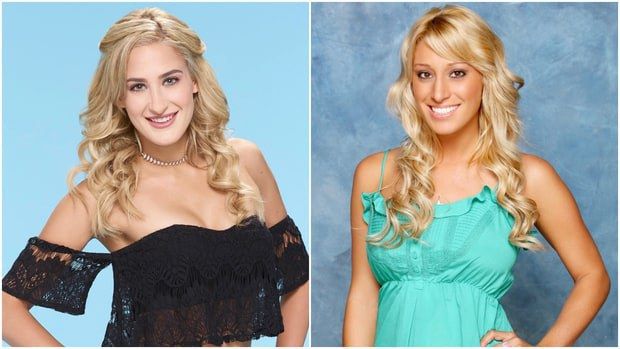 Josephine bears an uncanny resemblance to Vienna from Jake Pavelka's Season 14 of the Bachelor. The more I look at her the more cringe-worthy she gets. I am almost positive Josephine is either Vienna's distant cousin, if not Vienna herself (post cosmetic surgery). If Josephine is anything like Vienna, then we can expect a mega-meltdown in the foreseeable future and a gory battle for Nick's time and attention. (See photo for reference)
Kristina: Voted most likely to... Throw shade.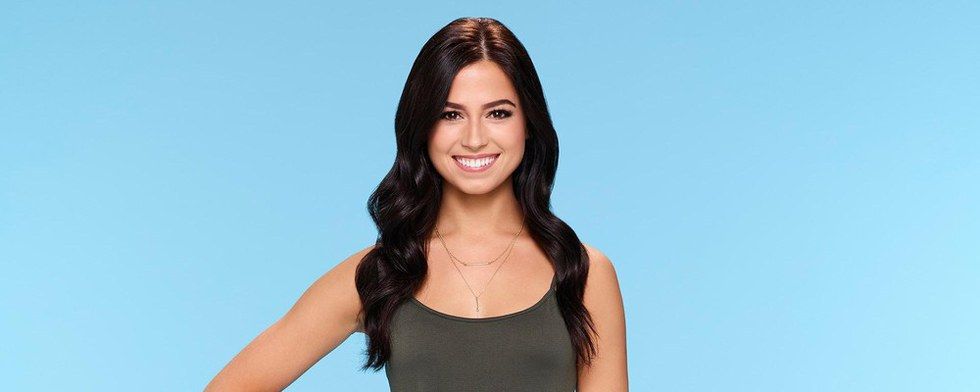 Kristina is the shadiest dental hygienist there every was. She's a 24-year-old from Lexington, KY, who has no problem being completely and totally honest whenever she feels necessary. She said if possible, the person she'd be for a day is " My biological mother. I'd like to know what she was going through when I was young and if choosing alcohol over kids was worth it." All right, Kristina, we see you. She also claimed her favorite clothes designer is none other than herself. Shocked? I didn't think so. She basically just threw shade to every successful and capable designer in the business. Girl, we all know you weren't wearing a Kristina Schulman original on night one, so please, give credit where credit is due.
Rachel: Voted most likely to... Be better than everybody at everything.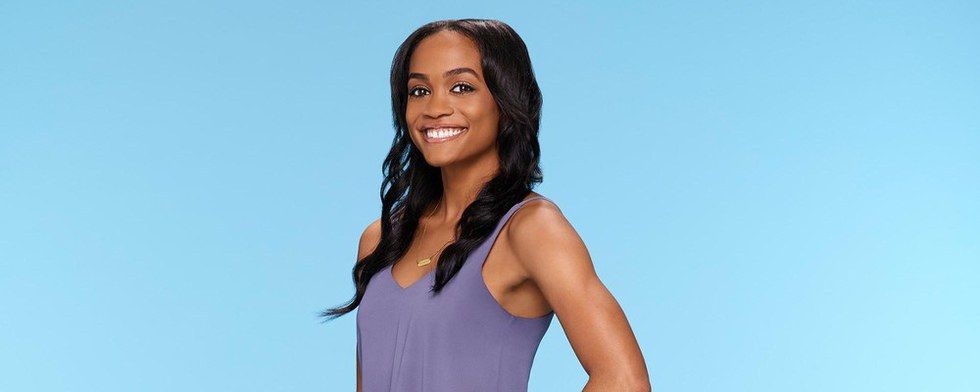 Rachel is no stranger to success. She is an attorney from Dallas, TX, who shares our love for Michelle Obama, and claims her biggest regret is "Focusing too much on my career." We knew there had to be a reason Nick chose to give Rachel the first impression rose, and now we know why he's continuing to keep her around. She is incredibly intellectual, articulate, and driven, so come on Nick, don't let this one slip through your fingertips.
Raven: Voted most likely to... Win it all.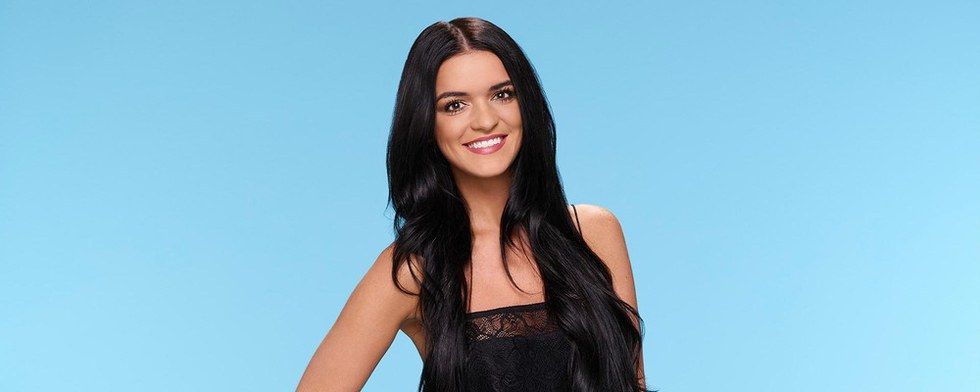 In the beginning, I didn't see much potential in Raven but as the weeks have progressed I've seen her become approachable and endearing. At only 25 years old she owns a fashion boutique and has experienced heartbreak--she caught her boyfriend cheating on her with his coworker. I think Raven's sweet southern accent, doe-eyed look, and genuine personality has made it hard for Nick to compartmentalize his feelings about the remaining contestants. I see their relationship growing at a rapid speed and I won't at all be surprised if Raven takes home the last rose and a shiny new rock on her finger.
Sarah: Voted most likely to... Never say anything witty.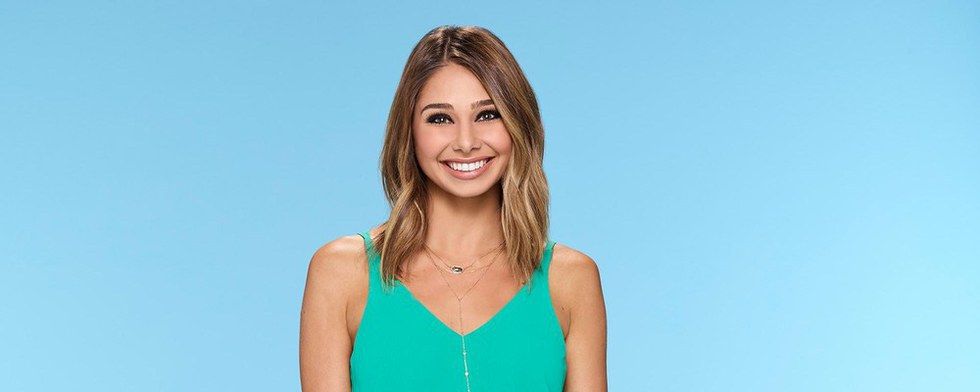 She is almost as basic as they come, unfortunately. Many of her answers were predictably cliche and required me to refrain from rolling my eyes. If she could be any animal she'd choose to be, "A puppy! or, "If you're a bird, I'm a bird, right?" because that isn't the worst answer you could possibly give. She says if she wanted to approach a man she'd never met before she would, "Find something witty to say," which for some reason seems to be unbelievable. She also said the most romantic present she has received was, "A star named after me, just like in A Walk to Remember because I hadn't told him I liked that, he came up with it." Sarah, please refrain from using Nicholas Sparks as your point of reference the next time you decide to audition for a television show. We'd all appreciate it.
Taylor: Voted most likely to... Give you a black eye.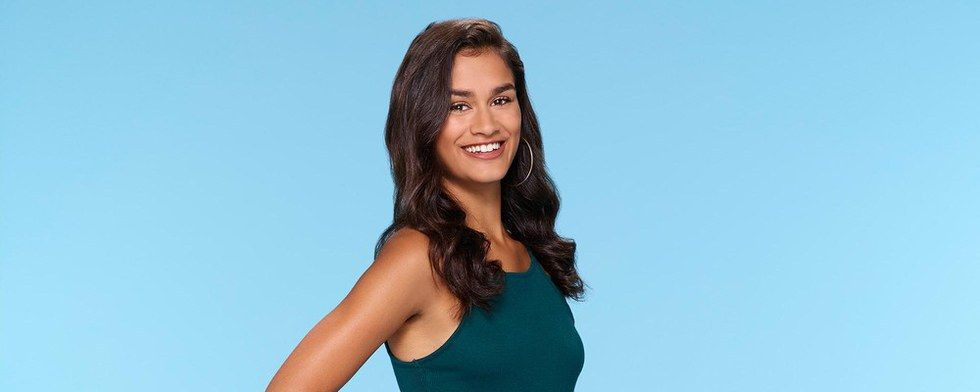 Taylor is a 23-year-old Mental Health Counselor from Seattle, WA, who'd simply "look bomb" if she needed to impress a man. We get it, Taylor, you're incredibly confident and successful. This girl has 0 F's to give and from the look of it would have no problem putting fist to face if she really felt it was necessary.
Vanessa: Voted most likely to... Be the next Bachelorette.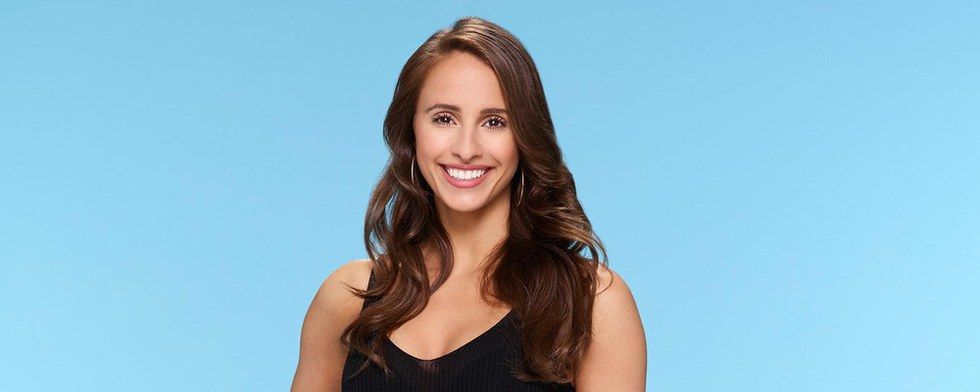 Since night one Vanessa has impressed both Nick and America. She is poised, intellectual, and obviously beautiful. Although, she has chosen to continuously voice her opinion about Nick's relationship with Corinne, which we all know has never worked out for ANY contestant. It's best to keep your opinions to yourself and focus on your own relationship with the Bachelor. Vanessa is headstrong, opinionated, and at times demanding. Her appeal is evident, which is why I think she'll make it far but in the end, she'll fail to win Nick's heart. I don't doubt for a second if she doesn't make it to the end that she won't be our next Bachelorette. Good luck girl!
Whitney: Voted most likely to... Be forgotten.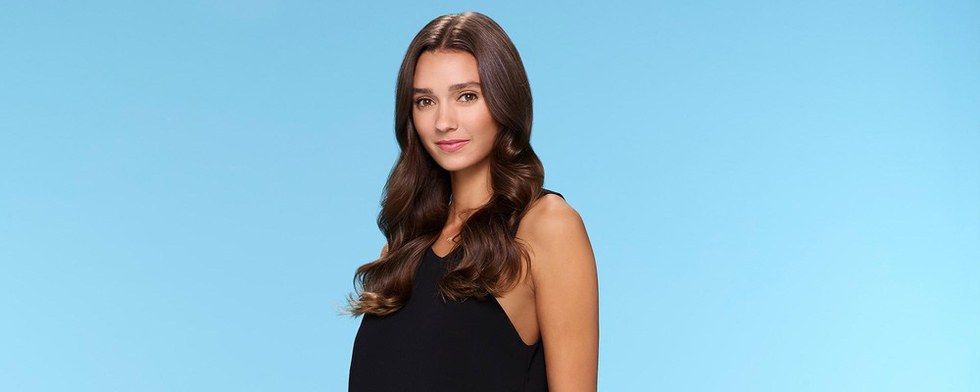 Whitney is no doubt going to be the girl on After the Final Rose who you look at for 20 minutes and still can't pinpoint exactly who she is or how she impacted the show. She is a 25-year-old pilates instructor, which I guess explains her docile personality. She says she doesn't live life with regret, but I feel like her biggest regret has yet to come, which is being quieter than a church mouse during her time on the show. Yes, Whitney you actually have to make an impression if you want to receive Nick's final rose. Speak up or forever hold your peace.