You can ask any equestrian what they dislike the most about the equestrian world, and more often than not they will say barn drama is the top of their list of things they hate.
It is a mystery how such lovely animals can attract some crazy people, but when you think about it, it does take a person with a strong personality to believe it's a good idea to get on a 1,000 lb animal for grins and giggles.
And with strong personalities in a challenging sport with an even more challenging culture, people tend to have a tough time being mature about a business that isn't theirs. It is so prevalent in the equestrian world that every equestrian has at least dealt with a little bit of drama here and there.
Those who haven't dealt with barn drama yet are probably youngster newbies or adult newbies beginning to learn the ropes of riding.
However, there are ways to deal with barn drama such as knowing the fine line between barn drama and bullying, how to stay out of the line of fire, and knowing when the barn drama is not worth the board.
1. When looking for a barn, look for a nice barn owner too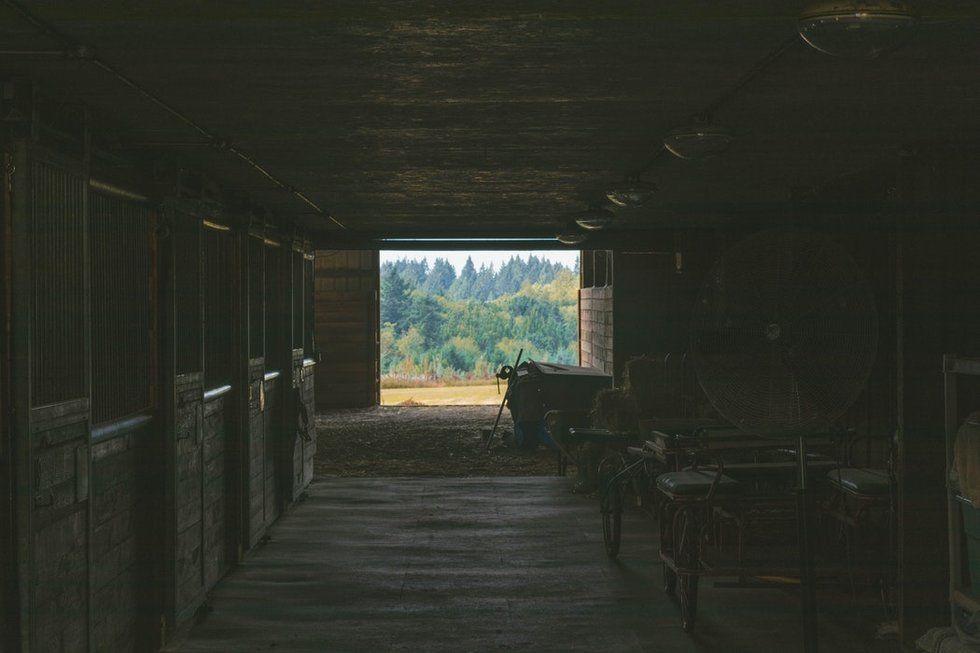 Ryan Yeaman
Barn owners play an essential role in conflict resolution at the barn, and as Julias Campbell said in Remember the Titans
"Attitude reflects leadership, captain." — "Remember the TItans" (2000)
A fair and stoic barn owner is a godsend because a kind and fair attitude magnetizes other good people and deflects those who are unkind. People who are not only honest and relatively friendly, but also people who aren't crazy.
And if someone does start a conflict in the barn, you have a reliable person to go to if the drama gets out of hand. These barn owners that value fairness and peace in the barn, are also smart enough to know the people who cause tension in the barn is going to drive away business.
And in looking for a barn and a decent barn owner, do not use their age as a tell-tale sign of their maturity.
A person's kindness and maturity have no age — in other words, just because someone is older, does not mean they will handle conflict in a mature manner. Age is not a deciding factor of a person's skill in conflict resolution. My reining trainers, for example, are in their early thirty's and are far more kind and capable of handling conflict in a civil manner than a much older woman, twice their age, whom I boarded with when I was a young teen.
When all else fails you need a barn owner you can trust will maturely handle conflict when it occurs in the barn instead of refusing to address any conflicts because the barn owner had enough money to "play barn owner" without having a lick of sense in how to run a boarding barn or solve disputes in a civil manner.
2. What you say matters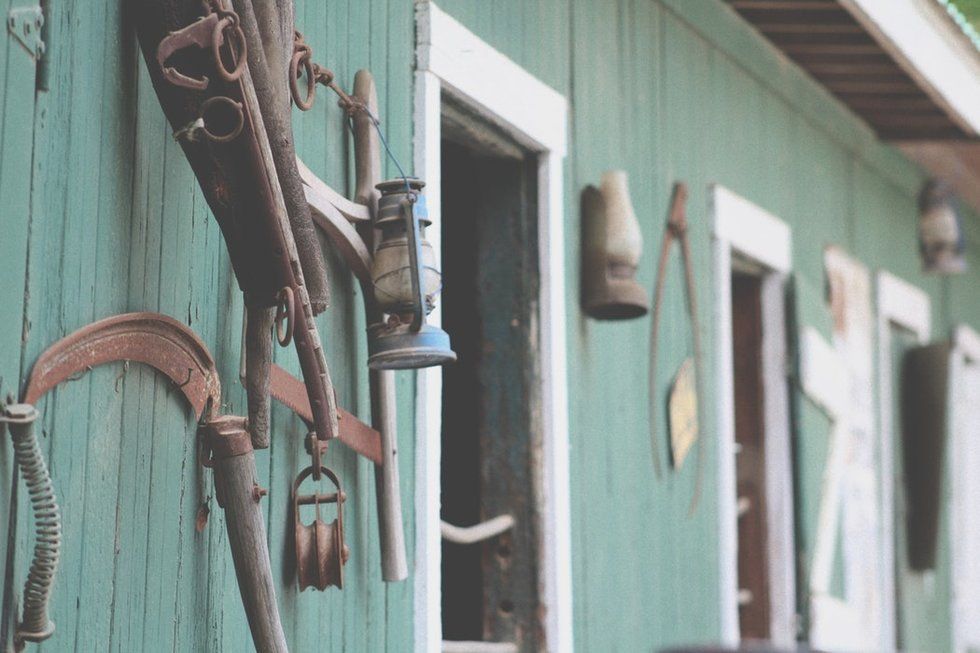 Because guess what, kiddo, even if what you said had innocent intentions, people will still twist and stir the things you say that can — and most of the time will — be used against you whether they intend to cause drama or not.
There are things whispered at the barn that are entirely unnecessary, and you can avoid saying such things even if you're right. However, let it be known that when you say things such as, "That person shouldn't have bought that horse," "That person isn't a great rider," "They are kind of weird," "They aren't doing things the right way" or "That horse is insane because [insert silly breed stereotype here]," you are very much in the wrong to say it no matter your reasoning.
You may also be a great rider, but even with your skill, you have no right to say such things in the barn. And if you do, then don't be too surprised when people start having sour opinions of you.
Even if the person you are talking about in question is not the same person you are talking to, people become wary of those who speak negatively behind another person's back. This does not apply only to the barn either.
I have pushed friends away who would angrily complain to me about regular things our friends would individually do, but of course would not complain about me, to me. No doubt they are complaining about me to all of my other friends.
I would not be the only one to push these particular people away either, but everyone else in the friendship group would drive these people away, because once it is made aware that a specific person is a routine gossiper, then people will quickly pull themselves out of the relationship.
You can't control what people say about you but lead by example. Since no one likes to be talked about negatively behind their back, don't do it to other people. Don't put out what you don't want to receive.
3. Everyone has a right to vent, but be smart about how you do it and don't be cruel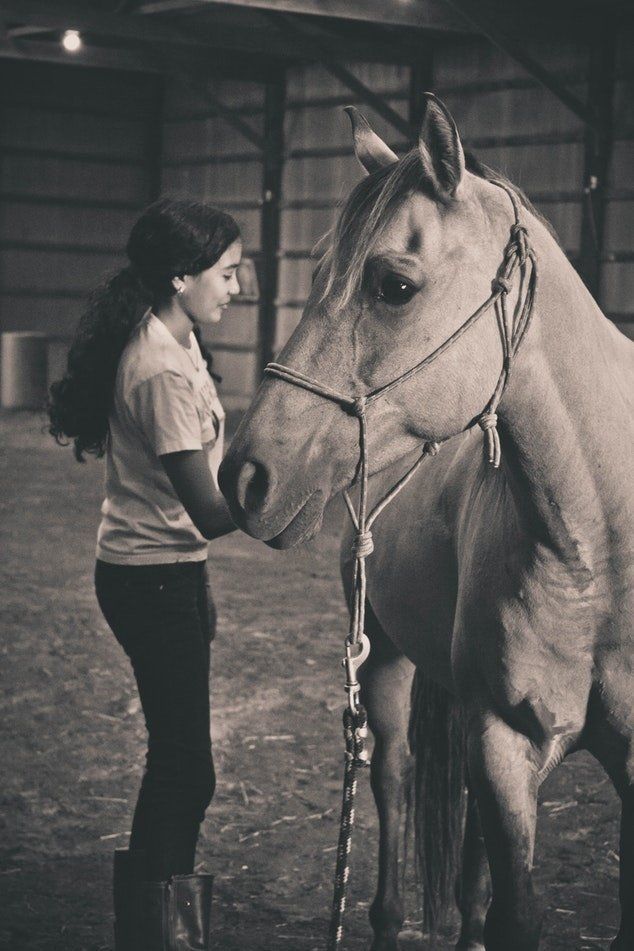 Christin Noelle
As listed above, everyone, of course, has a right to vent and complain, but there are legitimate complaints and illegitimate complaints.
Before you say anything, at all, first ask yourself, "is the subject of my complaint about something occurring in the barn that significantly endangers a person or a horse?"
If you said yes to that question, you need to go directly to your barn owner with your complaint. A good example would be a single horse, or multiple horses are running out of their water on a regular basis and have to wait a significant amount of time for someone to refill their water.
Another good example is if your horse's pasture has a loose wire in it from failing fencing. These subjects would be worthy of bringing attention to the barn owner, so they may address the matter immediately and are legitimate complaints because they require immediate attention to avoid harm to a person, animal, or someone's property.
An illegitimate complaint is usually insults disguised by the speaker as opinions, and they are generally hyper-criticisms about normal human behaviors deemed unusual by cultural norms.
Meaning, illegitimate complaints is just unnecessary gossip that doesn't seek to better the person being talked about.
A barn drama example of an illegitimate complaint is, "Her toes point out when she rides! What a sloppy rider!" News flash — this does not determine the capability of the rider unless the person's leg is swinging everywhere hitting the horse on accident and the person is flopping in the saddle.
Every rider is on their journey, and making such petty comments is a magnet for drawing gossipers and drama to you, and why cause harm that doesn't offer positives?
Because guess what. Telling Suzy Que that her toes point out when you're not her trainer is a useless and illegitimate complaint even if you're right. Because are you going to offer up your time and sanity to develop a fitness plan in horseback riding lessons? No, you're not, and Suzy Que isn't going to ask you for one.
So if you don't have anything to say that will help someone and you're not a trainer, keep your illegitimate complaint — I mean opinion — to yourself.
Now if something happens at the barn that frosts your cupcakes, vent to someone that doesn't have any association to the barn. That way, if you vent about something and your emotion makes you feel like you want to say some colorful things it doesn't get around the barn and it no longer has the potential to cause harm and burn bridges.
Overall, think before you say, because, in the end, the brawl isn't worth the stress. Unless this is bullying, where the victim no longer feels welcome or safe at the barn, stay out of it for your own sake. Following the advice above are great ways of staying out of it, but you can add to it when you use common sense and treat people the way you want to be treated.