Ashley Frangipane, 21, is a New Jersey native and the newest thing to hit the charts. She is best known as Halsey, which is not only an anagram of her first name, but also the name of Brooklyn's Halsey Street, where she spent a significant amount time as a teenager in her then-boyfriend's loft.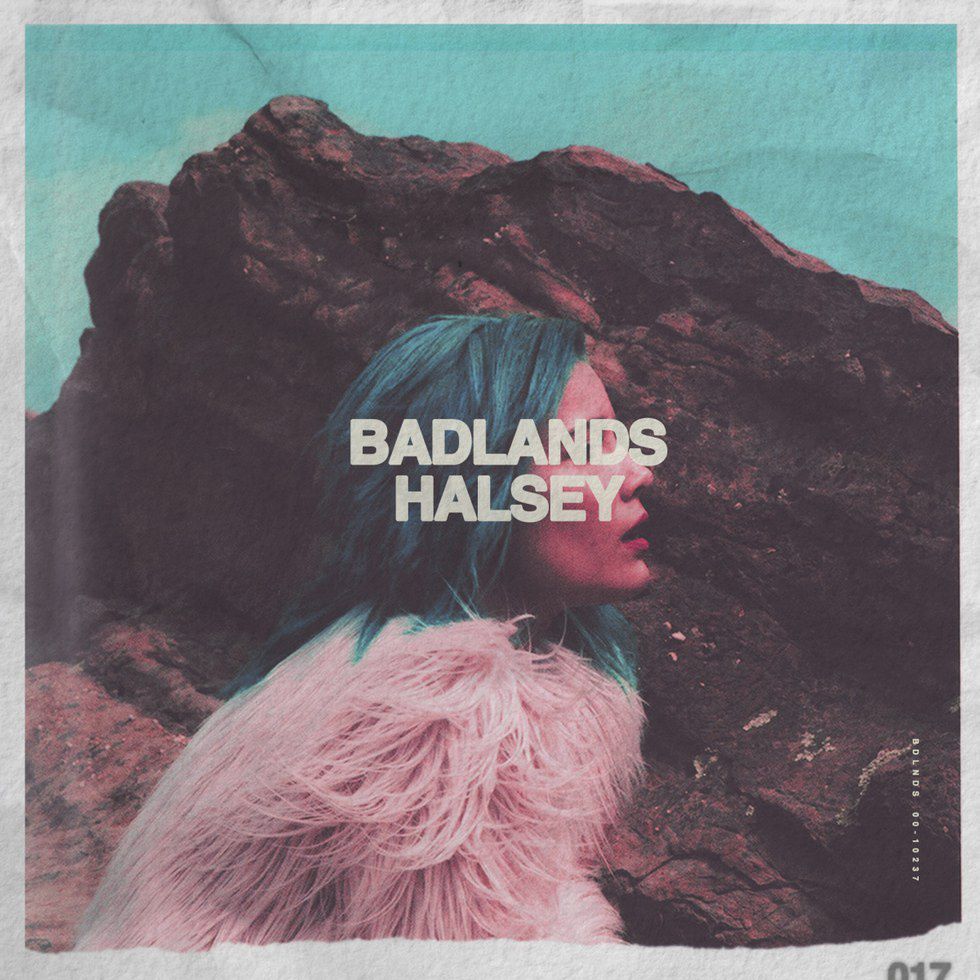 Halsey's full-length debut album,
BADLANDS
, was released on August 28 through Astralwerks
/Capitol Records
. Capitol Records
reports
, "Upon release, it exploded to the Top 5 of the iTunes Overall Top Albums Chart, landing at #2. Simultaneously, the record landed at #1 on the Alternative Albums Chart, while five songs hold spots in the Top 20 of the Top Alternative Songs Chart. It's on track to be one of the biggest debuts for a new artist in 2015." Capitol Records flew a
BADLANDS
flag over its iconic Capitol Tower as the hype picked up around the album's release.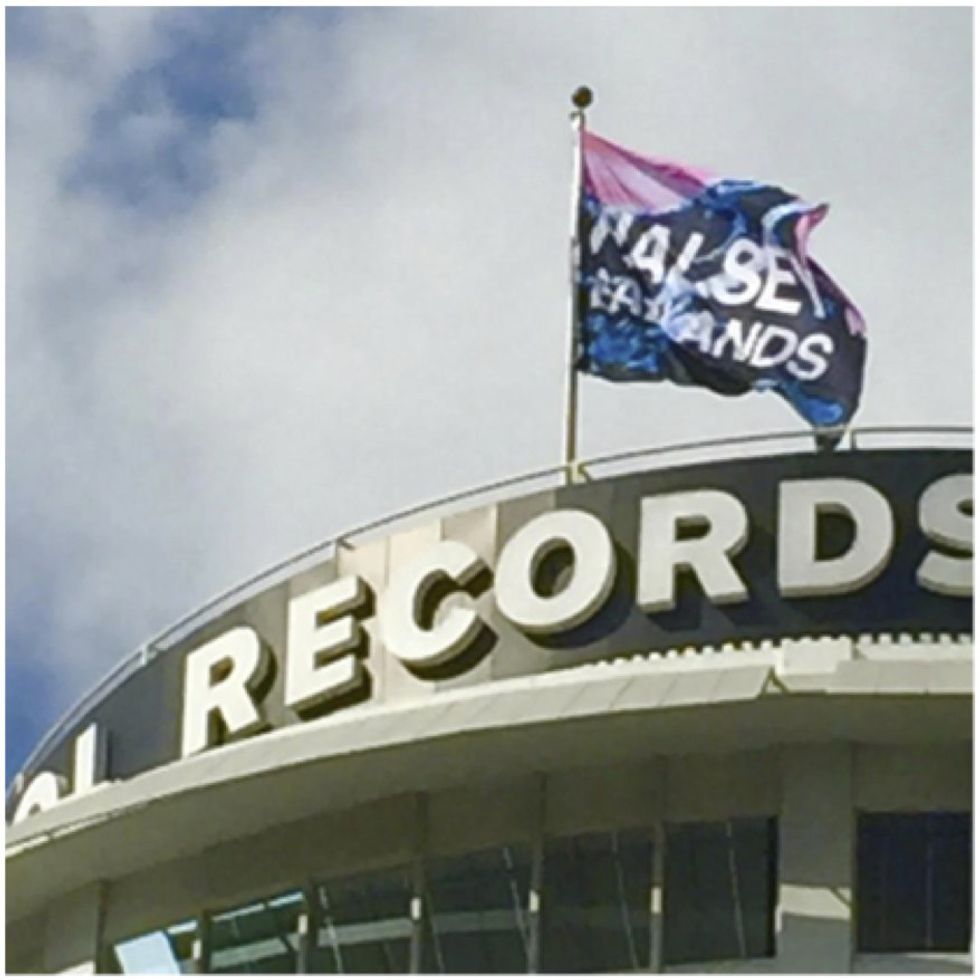 BADLANDS is currently in its fourth week on the Billboard 200, where it peaked at #2. Its deluxe edition includes two songs, "Ghost" and "Hurricane," from Halsey's 2014 EP, "Room 93." According to an interview Halsey gave with Billboard in August, BADLANDS "is a dystopian concept album inspired by hedonistic hubs like Las Vegas and, curiously, Star Wars planet Tatooine."
"It's called BADLANDS because it's supposed to feel like a dystopia, like an isolated wasteland...BADLANDS is as if you exited Room 93 to the world that it exists in." - Halsey (with Fuse)
Billboard
describes Halsey's sound as art-pop and a mix of "the synthy darkness of Lorde, the neon-pop chutzpah of Miley Cyrus and the flickering film noir of Lana Del Rey." While it's a bit of stretch to compare Halsey to Miley Cyrus, songs like "Roman Holiday" and "Hold Me Down" lean more towards the Miley-esque "neon-pop" than say, "Young God" or "I Walk the Line." In an interview with
Fuse
in March, Halsey said, "the bulk of my performance, my art and my project comes from an emotive way of singing." That emotion is felt in every track on
BADLANDS
. It's one of those albums that you'll have on repeat for weeks.
On September 25, a Halsey released a music video for her single, "New Americana." It already has over 1.5 million views.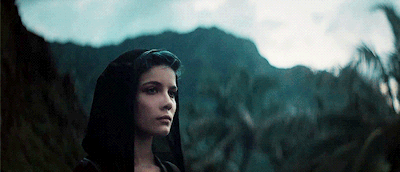 After joining Imagine Dragons during their "Smoke + Mirrors" tour, Halsey sold out her own headlining tour for this fall. Recently, Halsey announced a second installment of her tour, including dates in Japan, Australia, the Netherlands, the UK, Germany Spain, Italy, and France.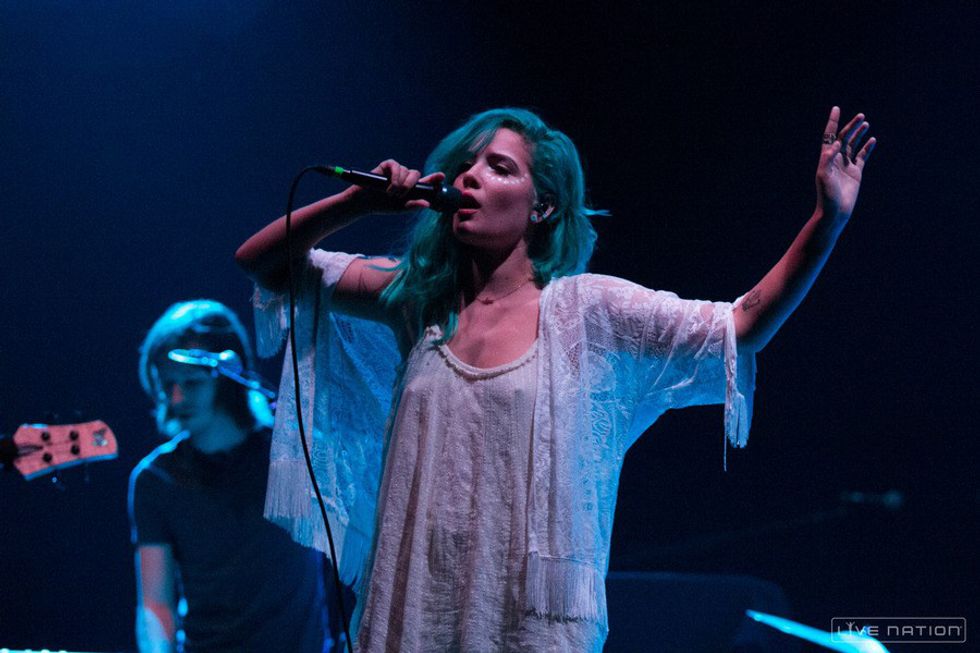 The regular and deluxe editions of BADLANDS are both available on iTunes. The record is also available on vinyl from Halsey's website.