When a rumor that Stanford rapist Brock Turner would be embarking on a tour of college campuses to speak about the dangers involved with drinking and college party culture, the internet was (rightfully) equal parts shocked and outraged at the prospect of a young man who had committed a heinous sexual assault becoming a symbol of a safe college lifestyle, meanwhile shifting the blame for his crime off of himself and onto the fact that he was drinking and therefore "could not control" his actions. Although the idea is merely a rumor and no definitive proof exists of the tour being a real possibility, campuses across the country could definitely benefit from a speaking tour-- by one of these empowering and qualified young female activists or groups.
1. Nicole Maines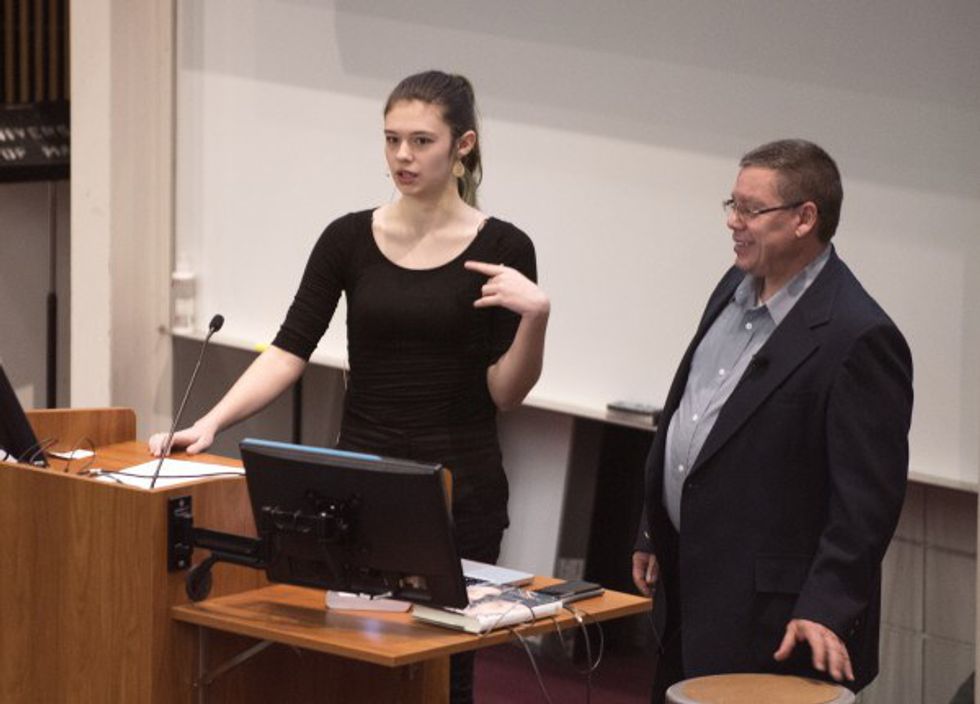 Nineteen-year-old Nicole Maines was named one of Glamour Magazine's "50 Phenomenal Women of the Year Who Are Making a Difference" in 2014. Nicole, who has identified as female since the age of two, faced discrimination in fifth grade when she was banned from using her Maine middle school's girls' bathroom. Her family then worked with the Maine Human Rights Commission to file a discrimination lawsuit. In 2014 the verdict was announced: according to the state's Supreme Court, Nicole's rights under Maine's Human Rights Act had been violated when her school denied her the right to use the bathroom for the gender she identified with. Not only is her case a landmark case for transgender rights (the first time a state court deemed it unlawful to ban transgender students from the bathroom they feel comfortable using), but Maines has since spoken out about trans rights in a TEDx Talk, a campus visit to the University of Maine, and various interviews for various media outlets such as Good Morning America, ABC News, and the Huffington Post. She has also been the subject of a book by Pulitzer Prize-winning Amy Ellis Nutt, entitled "Becoming Nicole," about her experiences as a young transgender woman.
2. Jules Spector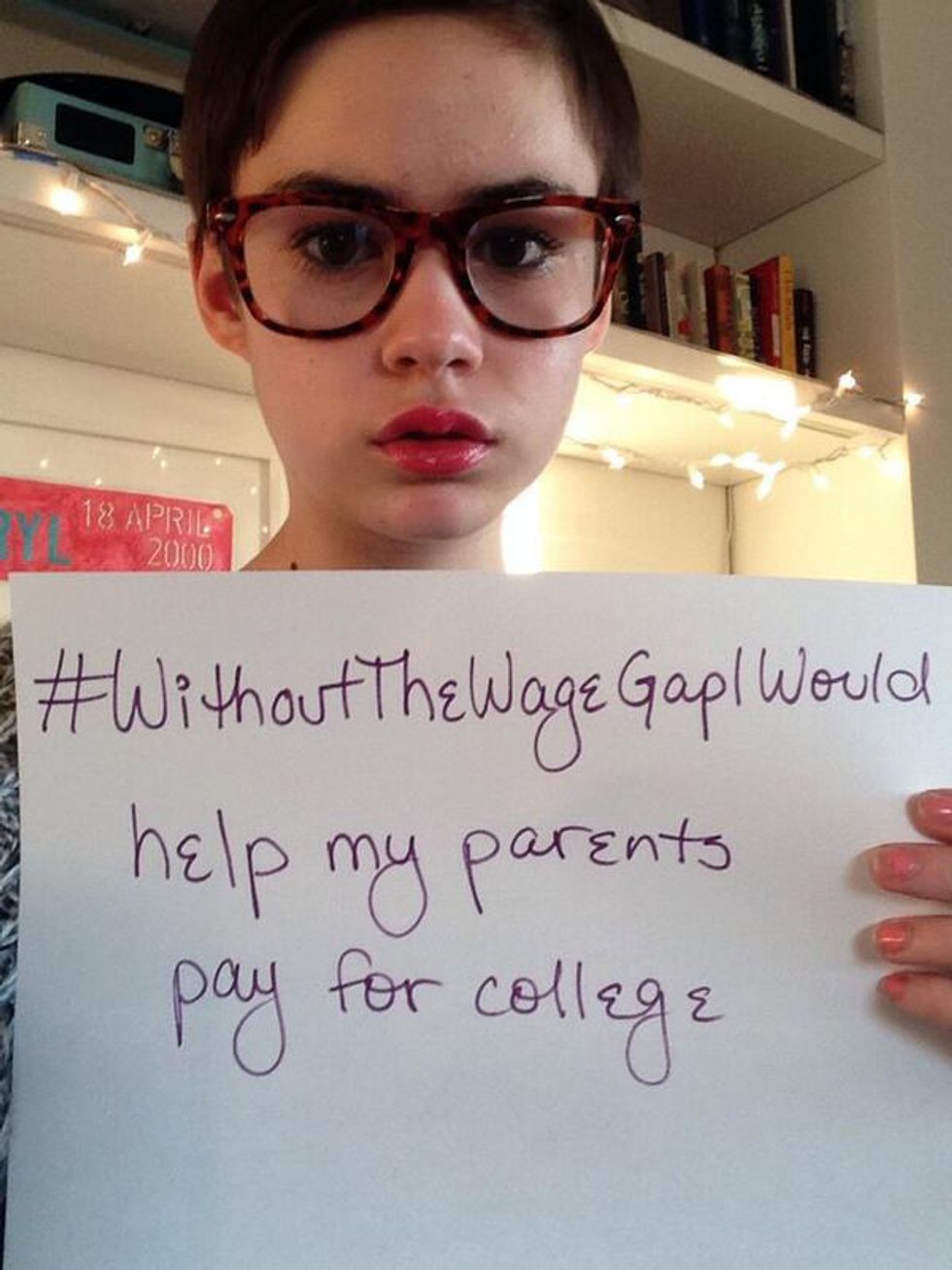 In December of 2013, then thirteen-year-old Jules Spector launched a blog called Teen Feminist, on which she has since written a plethora of posts such as "Why Do Women Have to Be Funny in Journalism?," "The Art of Saying Sorry," and "6 Women-Run Companies For Women and Girls," among posts about heavier topics like child prostitution, abortion, and body-shaming. Her blog has gained media attention as several of her posts have gone viral and been shared by celebrities. Says Spector, "I want to get teenagers more involved in learning about who they are and not being ashamed of being a woman." Spector has also been involved in the United Nations Foundation "Girl Up," promoting women's education and health in developing countries, volunteered with the Brooklyn Community Pride Center, and interviewed Malala Yousafzai for an ABC documentary.
3. Rowan Blanchard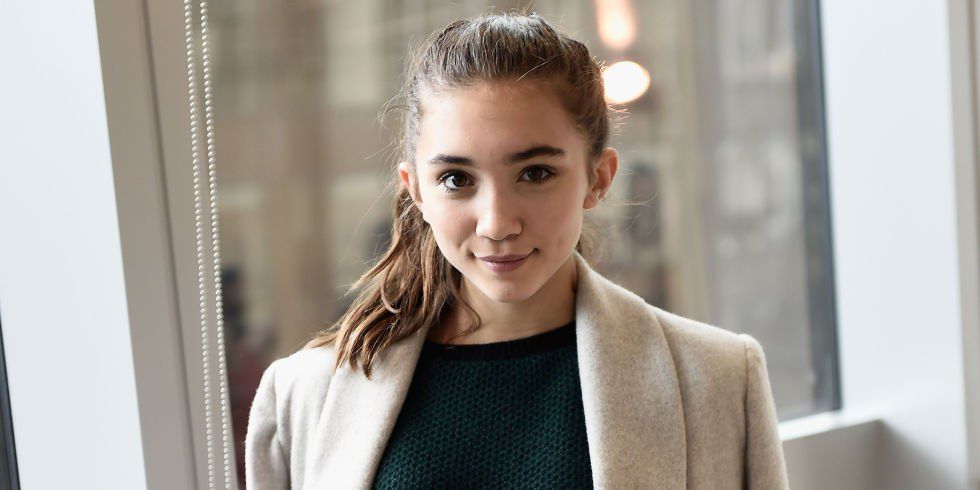 Best known as Riley Matthews on Disney show "Girl Meets World," fourteen-year-old Rowan Blanchard established herself as a young feminist role model when her Instagram post about the importance of intersectionality and inclusive feminism went viral last year. Blanchard later spoke at the UN Women and US National Committee's 2016 conference, addressing gender stereotypes, objectification of women in the media, and the lack of women in STEM fields. Said Blanchard, "When I was in preschool, I played catch with the other kids and I was told I threw like a girl. I've identified as a feminist ever since."
4. "The Arts Effect NYC" Theater Company

The Arts Effect NYC is an all-girls theater group founded in 2007 with the purpose of empowering young women through theater and creating a space in the male-dominated theater industry for nine to eighteen-year old girls to "utilize the power of the theater arts to share their voices, challenge their communities, and inspire their peers." At the 2013 New York City Fringe Festival, the theater company performed "SLUT The Play," described by the company as "A play and guidebook for combating sexism and sexual violence." The play, written by Katie Capiello, earned the theater group recognition from New York Magazine, Time Out New York, and Gloria Steinem, and has since been performed across the country and on tour in Nova Scotia, Sydney, and Mexico City.