I know that you probably always hear people talking about their sororities and fraternities, but my experience in Alpha Phi Omega (APhiO) has been life-changing in a very special way.
For those of you who may not know what APhiO is, it is a national coed service fraternity founded on the core principals of friendship, leadership, and service (LFS). We come together to serve the campus, community, chapter, and nation. BGSU is home to the Zeta Kappa chapter of APhiO, but there are many chapters located all over the nation and working towards the same goal to make the world a better place.
Personally, I have benefited from this amazing organization in these ways.
---
1. I have gained life-long friends.
You may hear people say this all of the time and it seems not to work out after college. I really mean this, though. I have connected to so many brothers (this is a title used for men and women inside the fraternity) who I have shared personal stories and journeys with. I will make sure to keep in contact with the ones who I have truly connected with, because they mean so much to me.
2. My self-confidence has been boosted.
APO is such an encouraging group of individuals. If you're going through any trials or tribulations, you can always count on the brothers of APO to be there for you. There were also times when brothers talked me into running for various positions within the chapter that I may have thought I that wasn't qualified enough for. Due to their faith in me, I held the Marketing Chair position for a semester!
3. I have met people who I can potentially network with for job opportunities.
Throughout all of the volunteering, leadership workshops, and conferences, you meet many people who have experienced life after college and who you can talk to for advice. Also, those people may end up offering you a job if you give them a good impression. In addition, any brothers who become very successful in the future will know you. Networking opportunities blossom there as well.
4. It's very easy for me to volunteer.
In APhiO, there is a service chair who is in charge of finding volunteer opportunities and keeping track of everyone's service hours. Although you are welcome to find your own service opportunities, it's even easier to use the connections that the service chair has already brought to chapter. Before I was in APhiO, I didn't know anything about the Sterling House nursing home. APhiO brought this opportunity to volunteer to me and now it's one of my favorite places to volunteer at!
5. I have gained leadership experience that will help me in my future.
You can be a leader in a variety of ways in APhiO. You can run for an officer position, get appointed as the chair for something, or step up in a committee. This allows you to step out of your comfort zone and expand your leadership abilities.
6. It has humbled me.
Seeing the struggles that other people fight through on a regular basis really makes you grateful for what you have. Before I joined APhiO, I felt slightly entitled because I didn't understand that what I grew up with was something that many people don't get the leisure of growing up with. Volunteering in places where people are extremely thankful for putting soup in their bowl opens up your eyes.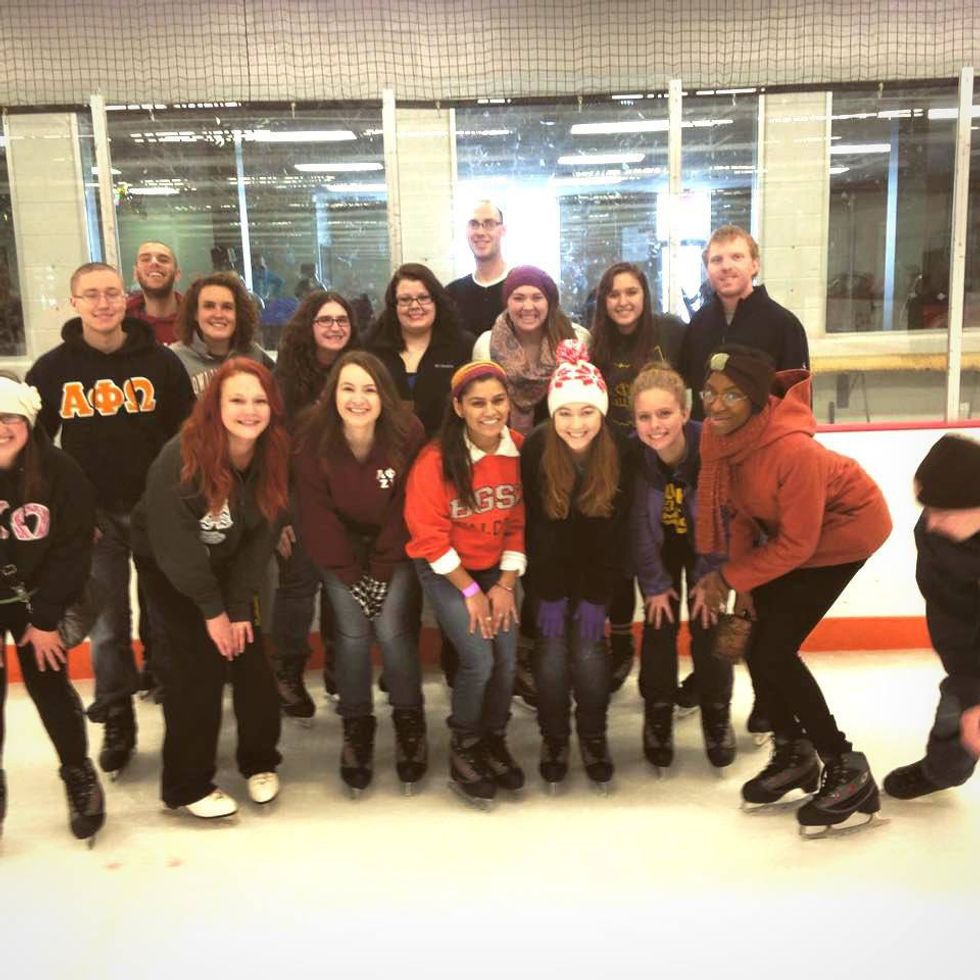 APhiO not only serves as a great resume builder, it is also a family. If you're considering joining, please do! We welcome people from all walks of life.