Greek organizations are a popular part of college life in schools across the country, but in the south it involves a large percentage of each campus. The University of Alabama has more than 10,000 students involved in Greek life and is known for having the largest sorority recruitment each year. Both of my parents were involved in Greek life in Big 10 schools, and neither of them could have prepared me for Alabama.

1. The Houses
Alabama sorority houses, like the hair of true southern belles, are huge. At first, it seems ridiculous, until you think about how many girls call one building "home." The average sorority at Alabama is 400 girls strong, depending on how big their pledge classes were each year. Each house usually has around 70 girls living in it at a time. Again, the number of girls almost ridiculous, but when you think about all the "free t-shirts," the 14 meals a week, the date parties, etc. it all adds up.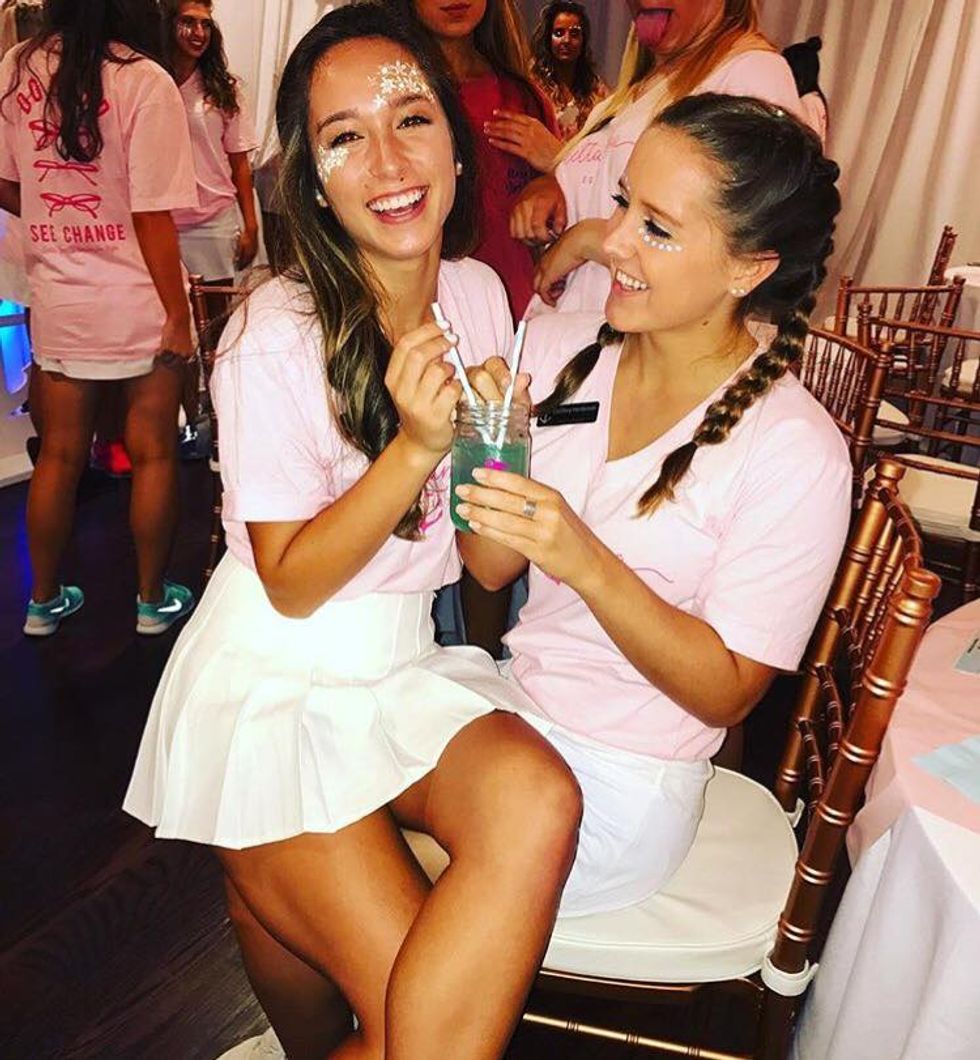 Rush week is best described as "the most fun you'll never want to have again." Sororities at Alabama choose to have their rush week before school starts, which makes sense. Rush week itself lasts eight whole days, and I mean whole days. Active members in the sororities arrive in Tuscaloosa a full week before the first day of rush to go through seven days of intensive training to prepare them for rush week. After 15 days of being cooped up in the same house with the same couple hundred girls, everyone sounds like a man and has an identical cough. Their social media may say "We're cute and excited and can't wait to meet 2,700 strangers!" but in reality, they can't wait for Bid Day.
3. Bid Day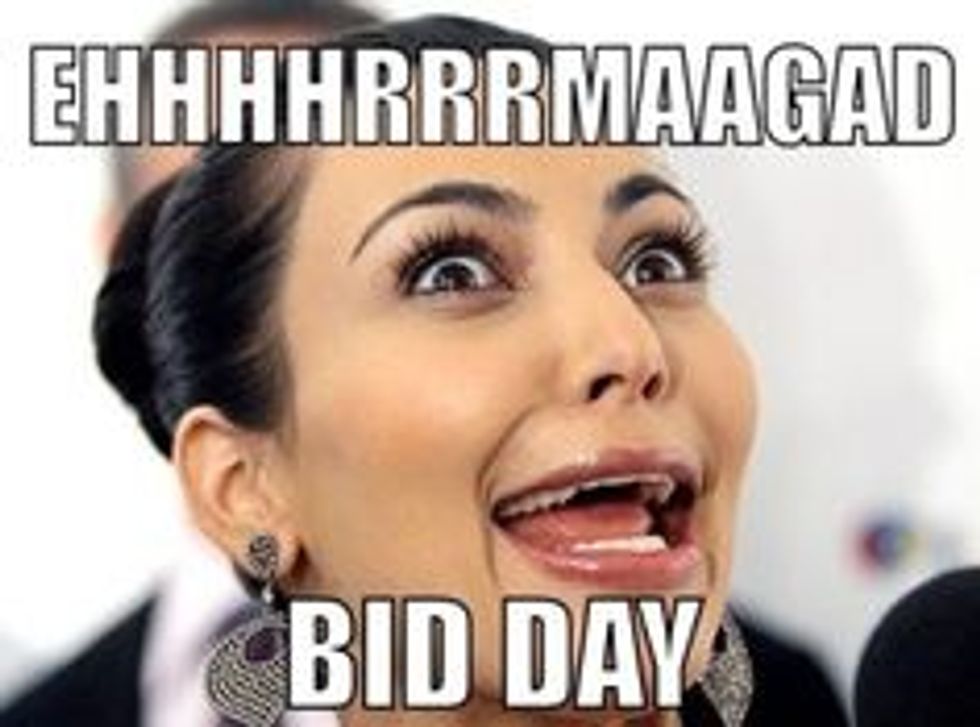 This day is also known as "sorority Christmas." Each chapter receives anywhere between 130 and 200 "babies" or pledges. Active members get to dress more freely and fashionably and watch their sorority (and their Instagram followers) grow. Bid Day is the end of a very stressful and exhausting period of time for everyone involved and is a celebration. For some, it marks the start of a final few days of rest before classes start up the next week. For others, it's the start of syllabus week partying. To each his/her own.
4. Swaps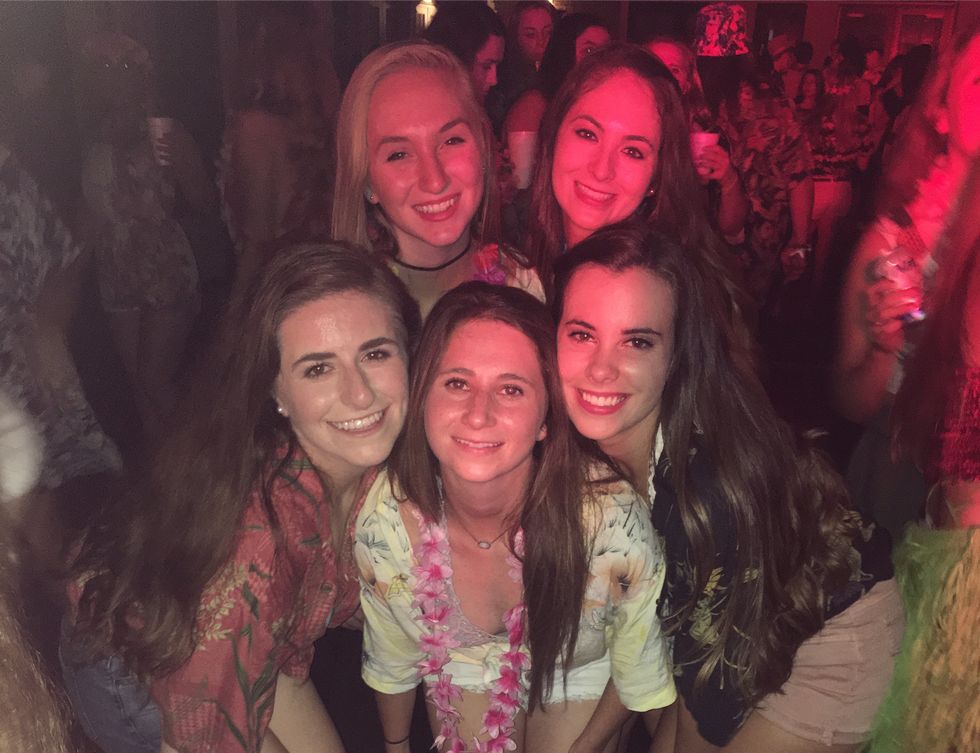 If you've ever seen a herd of women strutting (stumbling) down the frat houses dressed up for a very specific costume party, they're probably headed to a swap/mixer (if you haven't seen this you're missing out). Each Thursday, sororities pair with fraternities and send their freshman pledge class to that fraternity's house to mingle. By mingle I mean drink Natty Light and awkwardly bump and grind on each other for a few hours. A lot of cute pictures come from these parties, not really sure what else though. It helps keep freshmen occupied until they turn 19 and can start getting into bars.
5. Formals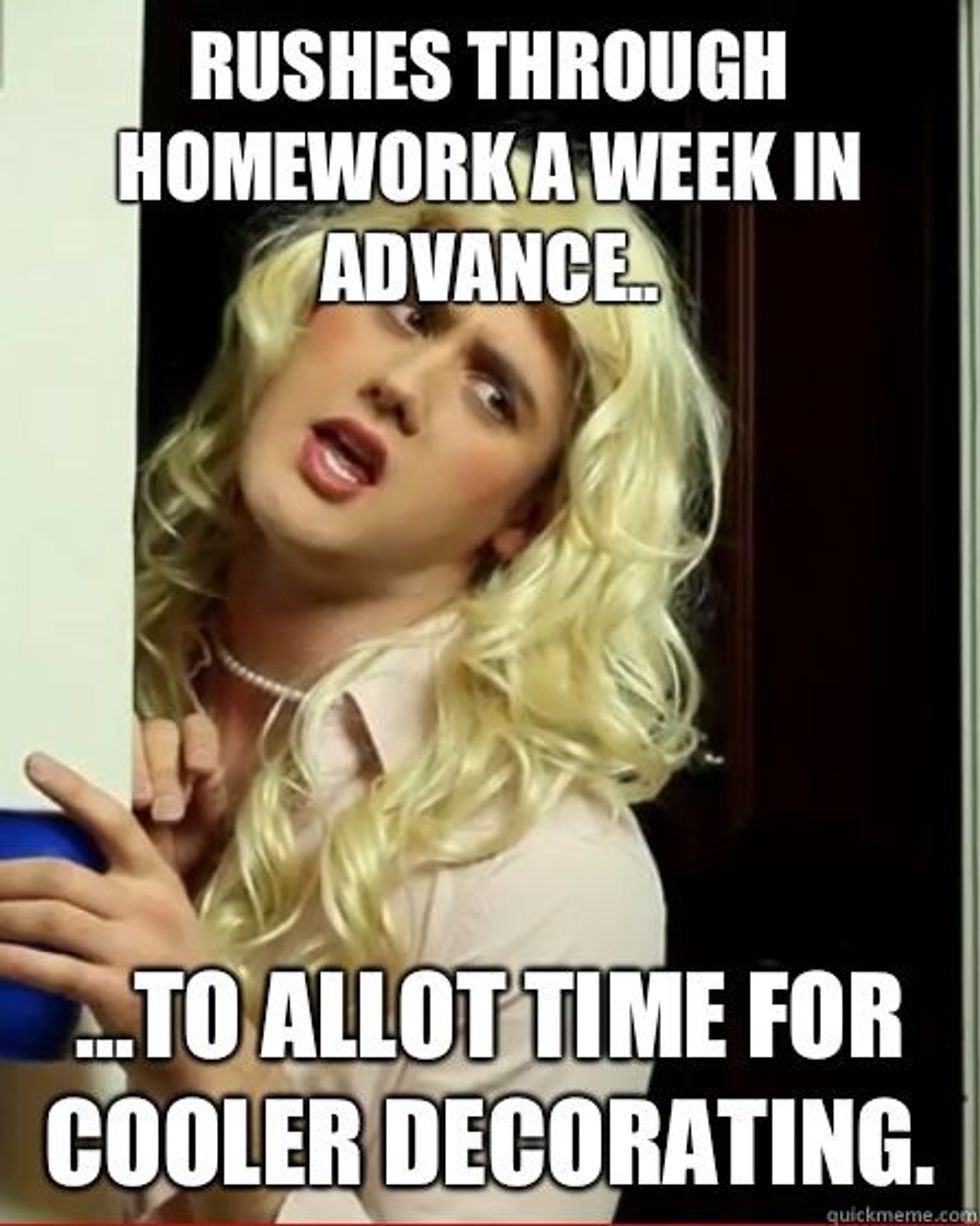 A good chunk of dues each year goes into planning date parties and formals. This is true for both fraternities and sororities. A sorority formal isn't that much different from a date party, the member asks someone else to be their date and they both dress to match the theme essentially. Fraternity formals are a whole new ball game. The University of Alabama is located a few hours from Nashville, Atlanta, and New Orleans so most fraternities choose to travel to one of those locations. A basic timeline would be: on Friday morning the frat boy and his date ride in a coach bus for several hours enjoying the contents of a cooler that his date spent several hours painting just for him. They arrive at the destination, spend several nights binge drinking in formal and informal wear, and then bus back just in time for classes that next Monday.
6. Chapter
Once a week, hundreds of girls disappear underground for an hour... or four. Sometimes in their T-shirts and Nike shorts (which are a legitimate clothing option) and sometimes in formal dresses and heels. Chapter is a weekly meeting of sorority chapters, usually just to give full chapter announcements and whatnot. Each chapter has its own rituals and those are not something I am at liberty to put in writing.
Ask your local sorority women and maybe they'll tell you. They'll probably answer any questions that I didn't answer for you, too.