Getting a pet is a large commitment.
After the passing of my late cat Roxy just a few months ago, I never really thought my family would get another cat after having one for fourteen years with all of the associated responsibilities. But this spring, with all this time at home while I would usually be at college, it was definitely quiet and less active without a pet in the house. I had always jokingly mentioned getting another pet, but I didn't really think we would. After watching other families we knew that had pets pass away and quickly get another one, I had mixed feelings myself.
I loved the idea of having a cat again, but I was worried that I just wanted to fill the void from the loss of my first cat. I felt torn.
My mom felt the same way but for different reasons. While she too was grieving our cat and wanting a new one to love, another approximately fifteen year commitment was a lot to consider. Also, with my dad not being the biggest cat lover, our family stood more on the side of not getting another one.
However, everything changed a few weeks ago, and I couldn't be happier!

Our family friend, who was housing some rescue kittens, invited my mom and I over to see one of the kittens she had. While I thought it was going to be fun to play with a cat, I forgot the feeling you get when you see an adorable kitten in need of a home. My mom's expression pretty much said "We need to adopt her!"
But we left empty-handed that day... with a little, sunshine yellow kitten on our mind.

The one thing that hit me was when my mom said, "It's been lonely without a cat in the house, especially during the pandemic, and I realized I want to get a cat again. We're home more, so we can all have time to spend with the cat."

If we hadn't been at home as much because of the pandemic, we might have never adopted our kitten Sunny - a small, seven week old kitten that has brought the craziness back into our lives.
So, without this large worldwide change, I don't know if I ever would have gotten a second chance at having a cat in my life. And let me tell you, it's true when they say real love has four paws.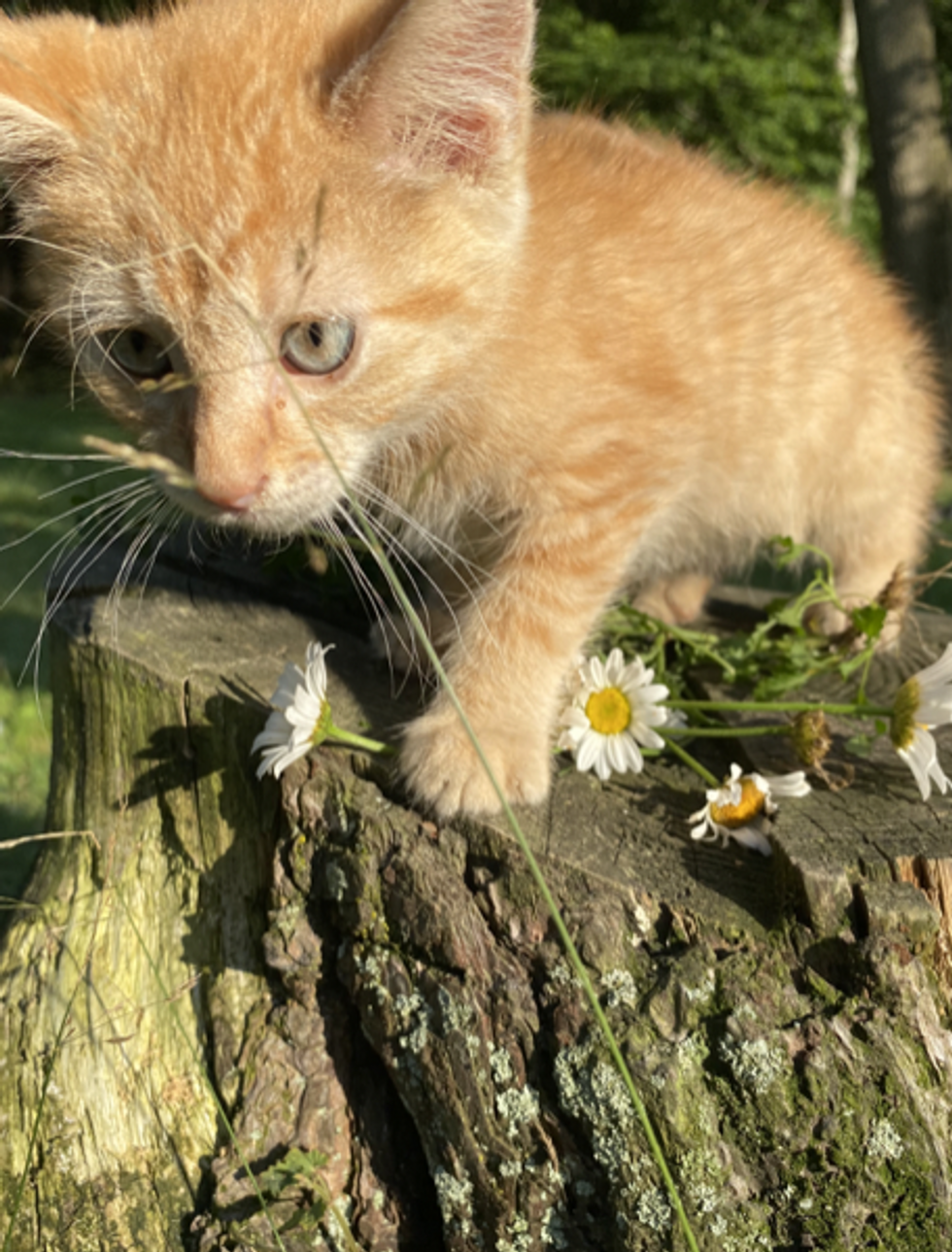 Sunny the catKatie Peles