Shakespeare's works have an unfortunate reputation -- that would rightly bring old Willy Shakes great disappointment -- and are considered stodgy, dull, and boring. He'd twist and turn in his unknown grave if he knew that modern people thought his plays and poetry to be sterile and, god forbid, take themselves seriously. Shakespeare is anything but.
This is best proven through the various adaptations of his works, in different countries and languages. From American comedies to Bollywood dramas, films and shows have been made through the inspiration of the Bard's plays.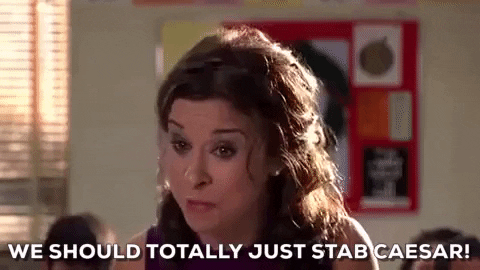 media3.giphy.com
It's not untrue that plays such as "Romeo and Juliet" and "Othello" are completely easy to read. However, they cannot be simply discarded because of an initial impression. The easiest way to tell how 'open-minded' Shakespeare's works are is by examining the movies made from them -- which are anything, but conservative.

I hope that these and other references that are out there will convince you to pay Shakespeare a little more mind, and treat him a little less seriously and understand his impact on modern media. The best part? Some of Shakespeare's writing goes way further than any of our modern adaptations do.