Now let me be clear. My high school is not closing due to the pandemic. It was announced long before the pandemic was... well a pandemic... that Vincentian Academy (VA) would be no more after the conclusion of this school year. My school was a private, Catholic high school in the heart of the North Hills of Pittsburgh. Catholic schools have become a dying breed, and the Sisters decided to shut down our school which has been an institution for over 85 years.
However, let me also say this. The pandemic is not helping things at ALL. Now I know students everywhere are missing their proms and are adjusting graduations. But VA students, my former classmates, the people I grew up with, are missing these things and so much more. They are missing the chance to cherish the last moments of the existence of their high school. They are missing the chance to create the last memories of our school. They are missing the chance to say their last goodbye.
My heart goes out to my friends and peers. But my heart also breaks for the teachers, faculty, and staff who were employed by VA. To be out of a job, especially during this uncertain time, must be terrifying. Most of my former teachers have posted about how they never thought they would have to be job hunting at their age and how they are absolutely devastated to be leaving the students and the place that has been their home for years.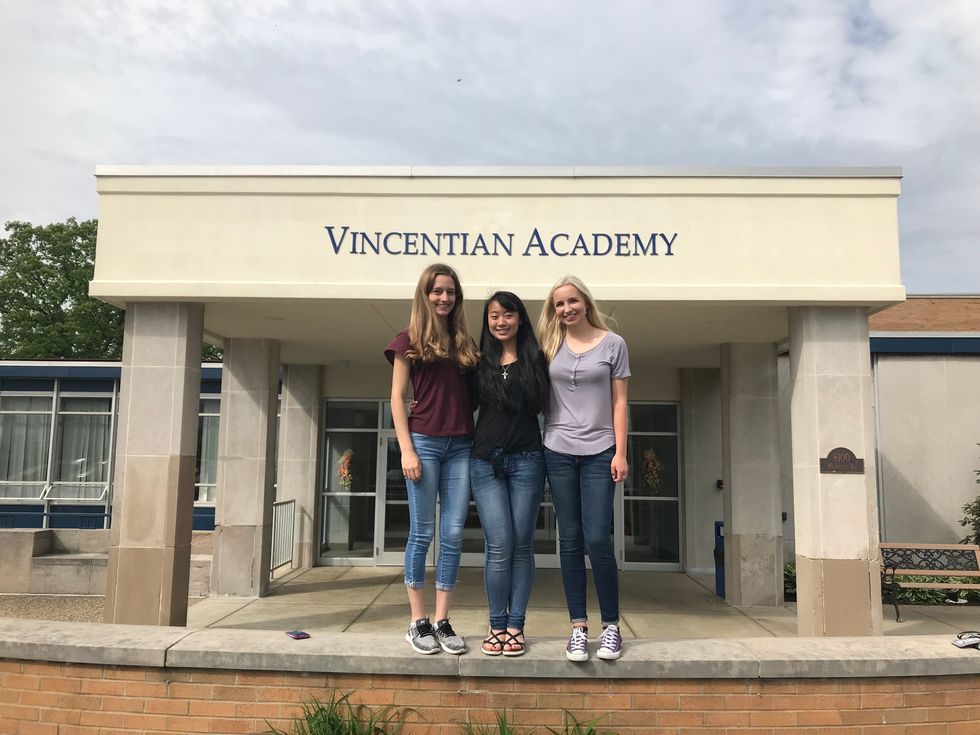 My friends and I on our last day of high schoolChloe Ditka
It has been two years since I graduated from high school, but when I'm here in my hometown, it almost feels as if it were yesterday. For all of its faults and all of my complaints about it, I really did love my high school experience. For all of the infuriating teachers, broken windows and chairs, and hot volleyball practices and games without air conditioning, I wouldn't change a thing.
Graduating with only 66 kids, I used to think my small high school was a bad thing. I now realize that this was the best situation for me and exactly what I needed for my life at that time. Being in a small environment allowed me to form personal connections with every single person in my class and with the majority of other students in other grades. It allowed me to interact one-on-one with my teachers and to learn lessons that I wouldn't have learned otherwise. It allowed me to be SUPER active and explore sports, theater, public speaking, and anything else I wanted. It gave me an exceptional education that brought me into UK with 33 credits.
My experiences at VA shaped me into the person that I am today. I could honestly go on and on about the fun times I had and the friendships I made, but I'll save that for a rainy day. For now, I just want to say thank you, Vincentian Academy, for all that you have done for me.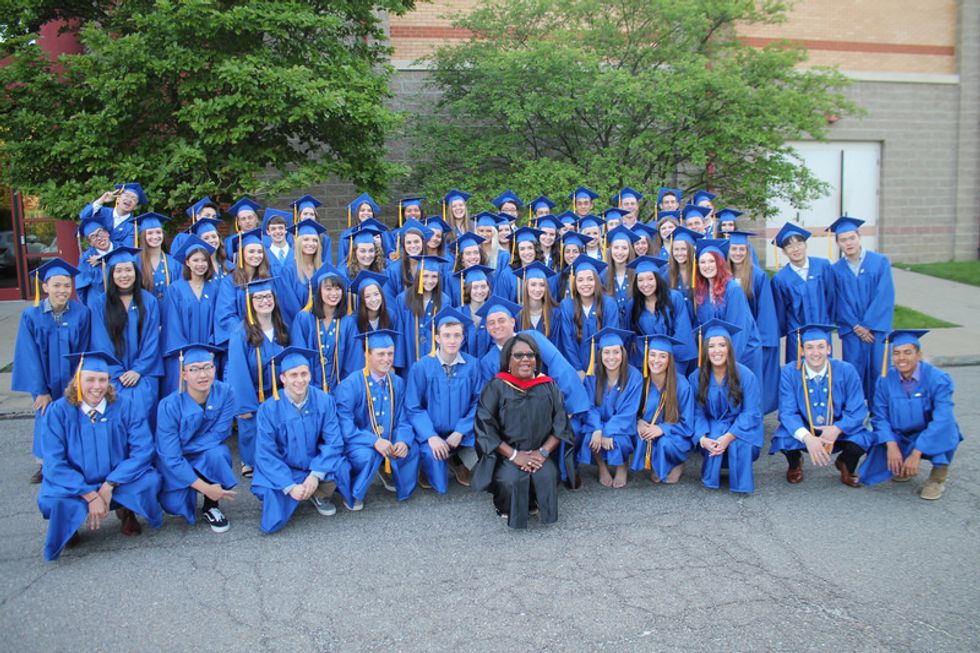 Vincentian Academy Graduating Class of 2018Chloe Ditka