Kyoto is the home to ancient shrines and temples amid the busy clatter of a modern city, making it the hub of Japanese culture, both past and present. I traveled to Kyoto for the first time last week and I've documented my impressions of the city during the four days of my trip (with pictures!):
1. Kyoto Station is enormous.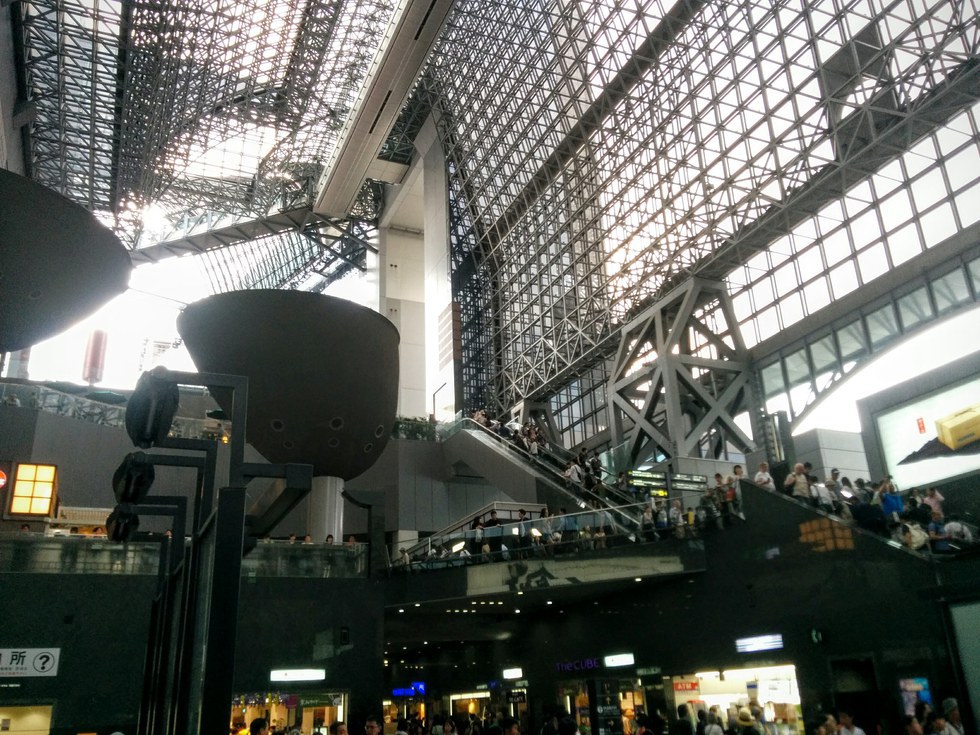 I arrived in Kyoto by train from the Kansai Airport and I was met with a huge train station -- and by huge, I mean huge. Kyoto Station has 11 floors of restaurants and stores where you can find world-famous makeup emporiums next to tiny ramen shops. Thankfully, the locals are incredibly friendly and willing to help lost travelers (such as myself).
2. What a gorgeous view from my apartment window.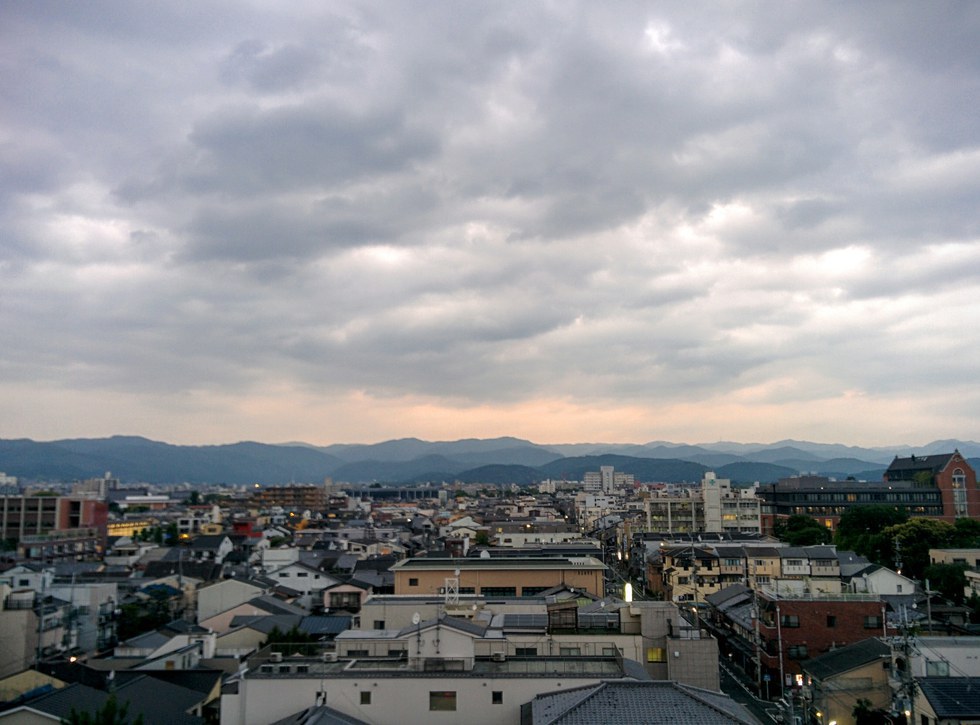 I was staying in a small studio apartment on an unexciting street I found on Airbnb for my trip. It couldn't get any more ordinary than that, so I was pleasantly surprised when I woke up to a stunning sunrise the next morning over a beautiful cityscape.
3. Everyone is incredibly polite.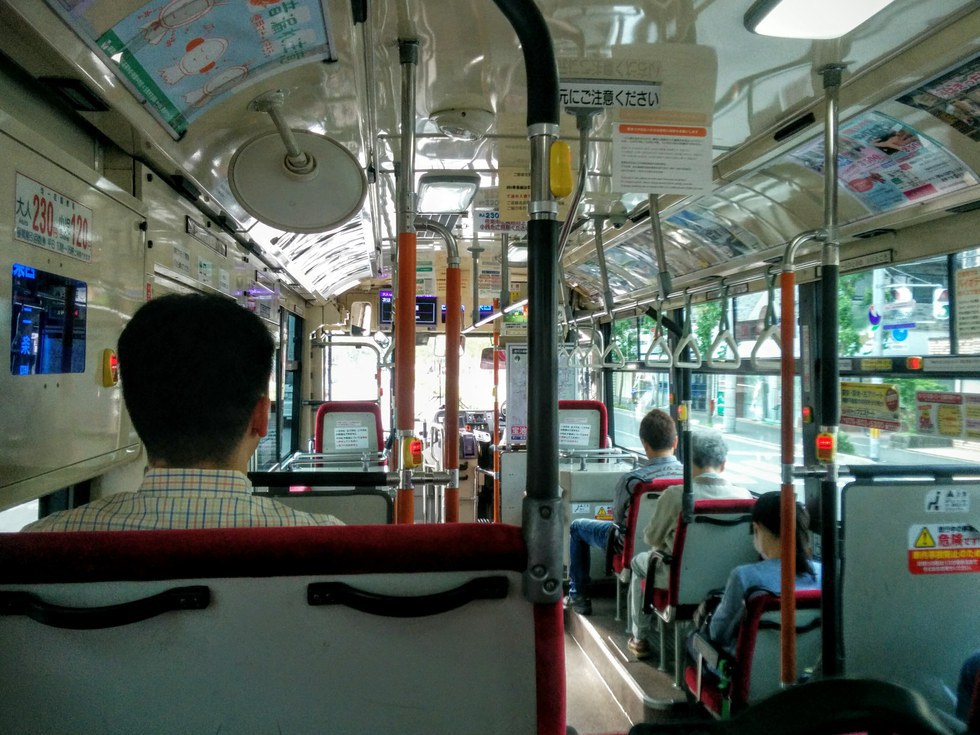 Everyone said "ohayou gozaimasu" (good morning) as I passed him on the street, no one would push her way through busy subway stations, and cashiers thanked me profusely as they gave me my change. Best of all, there was no loud chattering into phones on the bus. It was a nice change of pace from the abrasive environment of my hometown.
4. Nature and the city -- Kyoto has it all.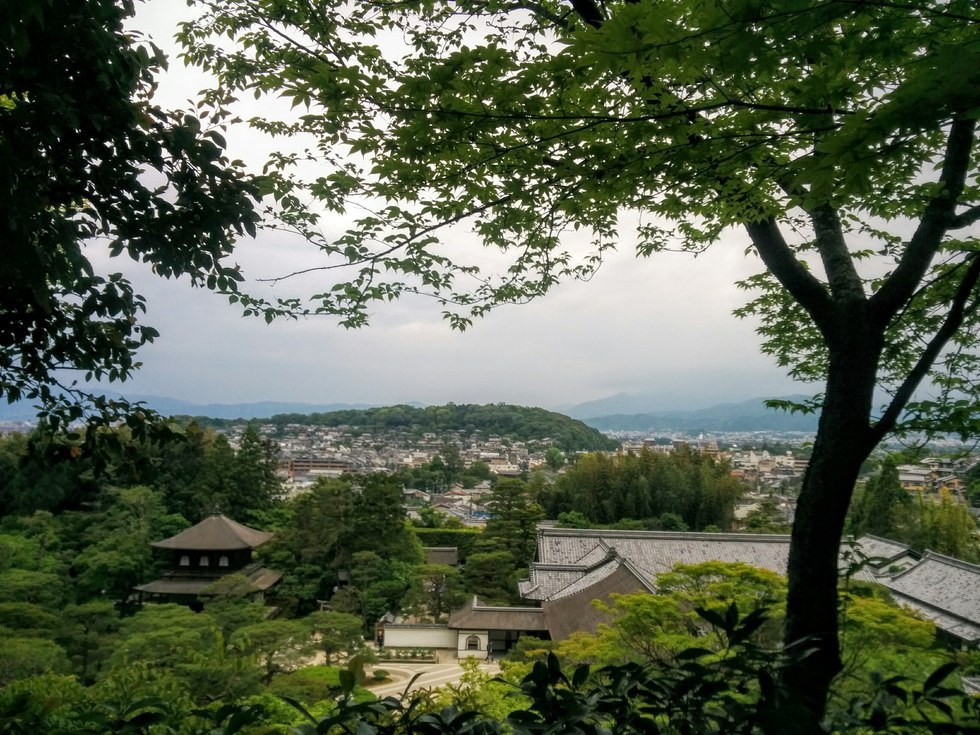 Kyoto is surrounded by mountains, covered with trees, and has ancient religious architecture juxtaposed with modern buildings, skyscrapers and tiny apartments alike. The weather is also comfortably moderate. What doesn't this city have?
5. There's merchandise for every anime.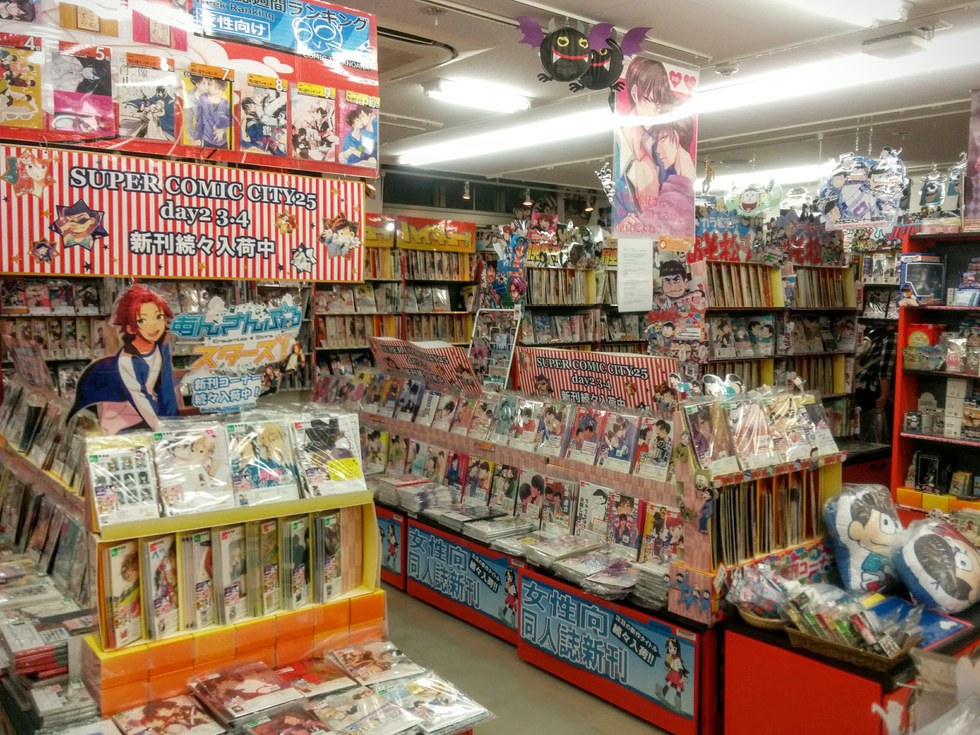 Although there aren't as many anime department stores as there are in Akihabara or Ikebukuro, I found merchandise for all of my favorite animes along Teramachi Street, one of Kyoto's well-known shopping arcades. I snagged plenty of posters, magazines and figurines in one visit.
6. Kyoto has an obsession with matcha ice cream.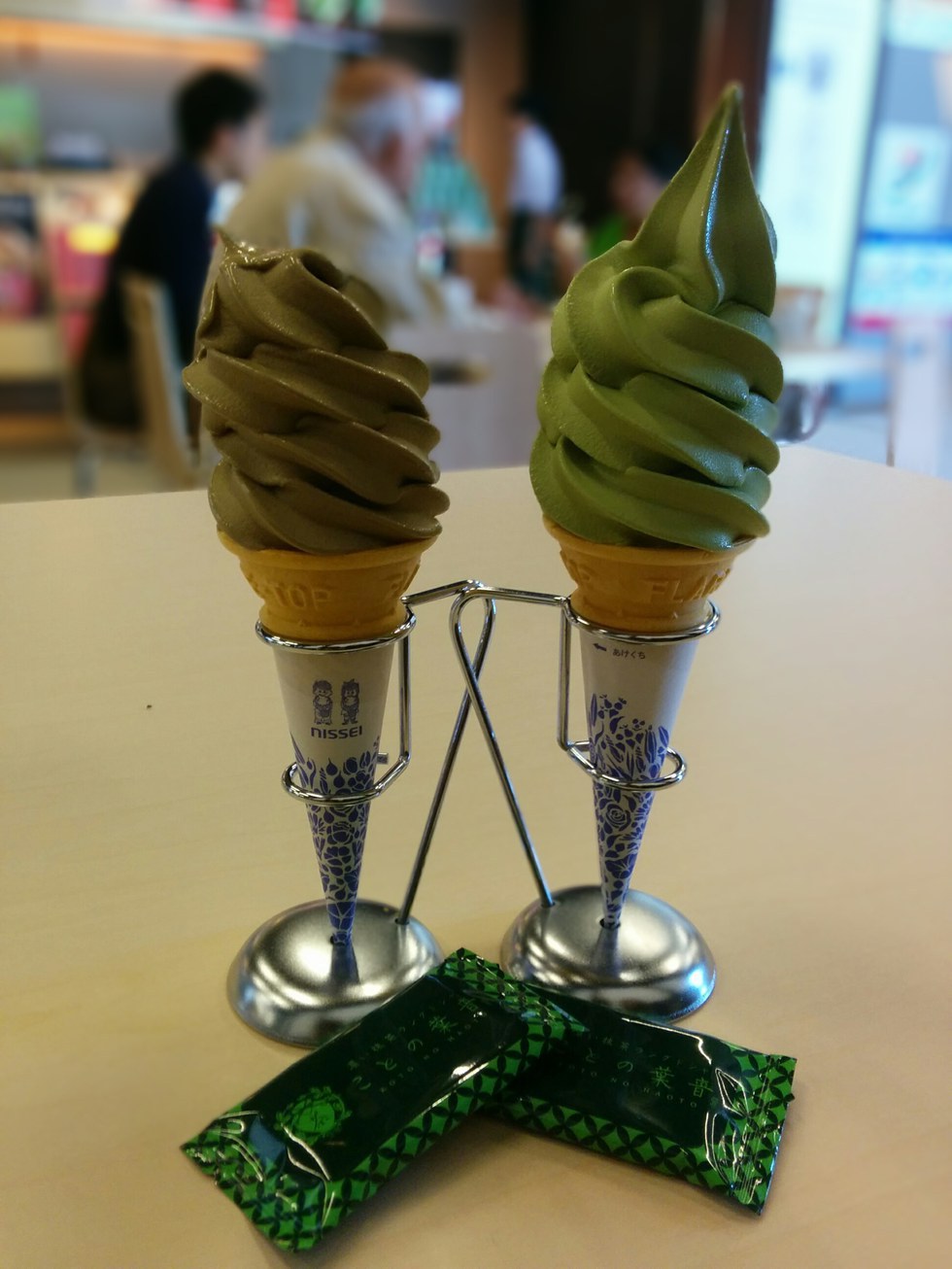 It might be just in the tourist destinations, but there were so many matcha ice cream shops, I lost count on the first day of my trip. It's definitely not something to complain about though -- matcha ice cream is like the best green tea latte you've ever had made into ice cream form. It's that tasty.
7. Ramen lives up to its delicious reputation.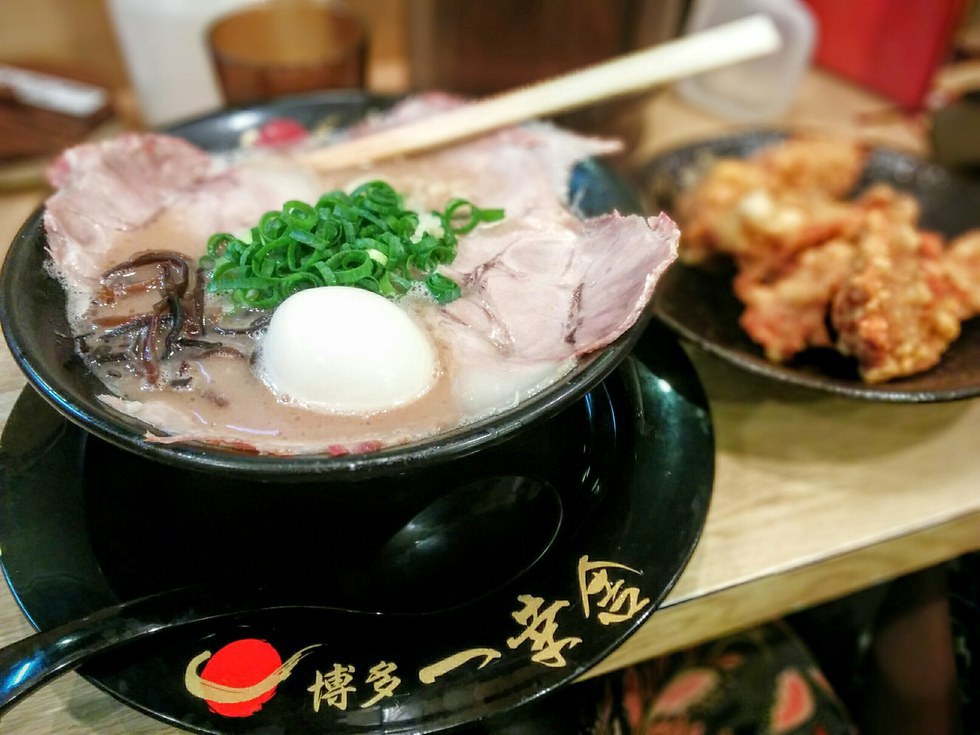 I ate at the ramen shops in the aforementioned Kyoto Station twice during my trip and I was surprised by how good the noodles were both times. Ramen is famous for a very good reason: the taste of creamy soup with springy noodles is incomparable.
8. Shinto shrines look exactly like they do in travel magazines.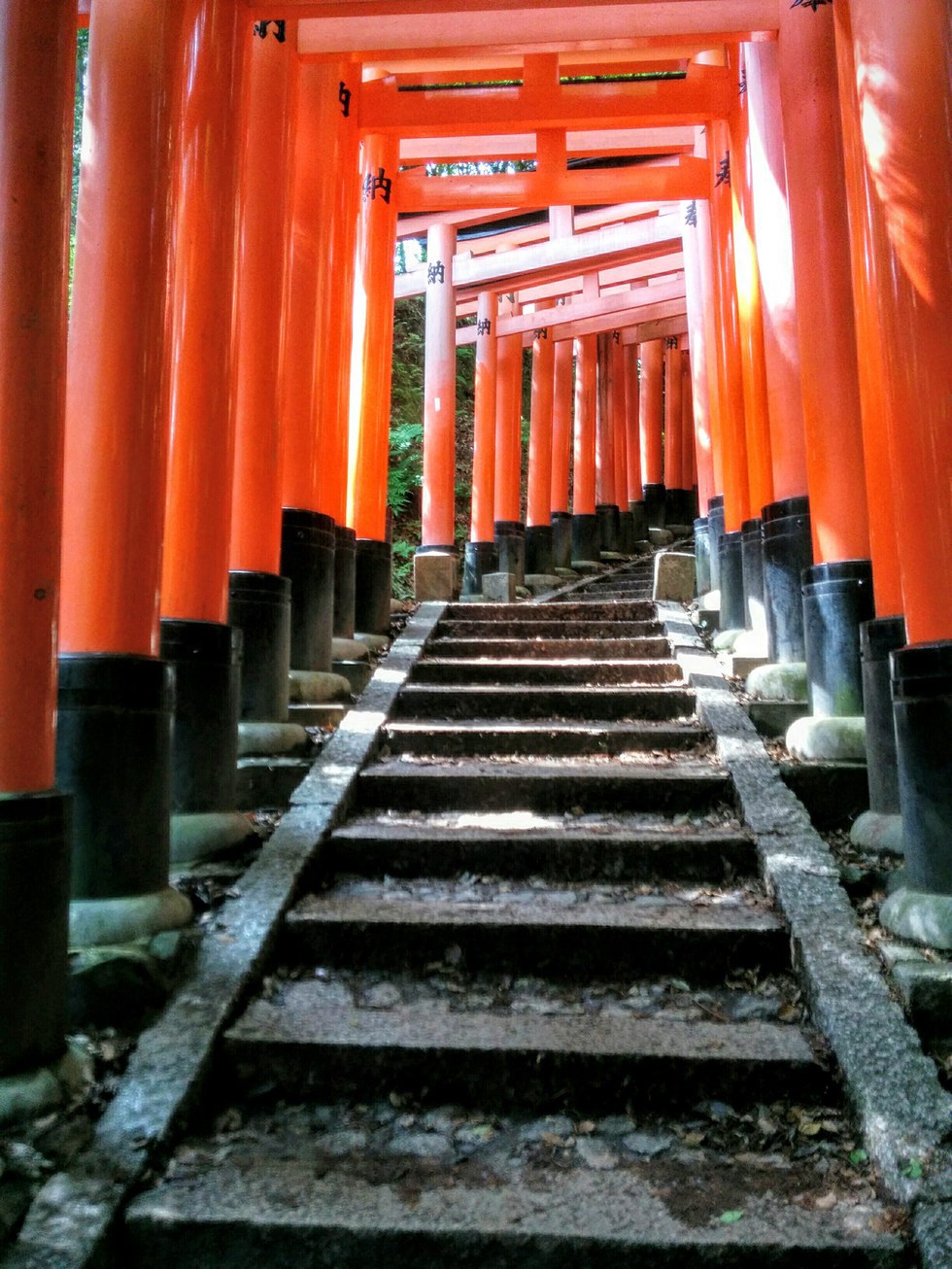 I visited lots of tourist destinations in Kyoto but my favorite was the beautiful Fushimi Inari Shrine. Aside from the main shrine, there are numerous smaller shrines on Inari mountain that can be reached by climbing the paths lined with tunnels made of torii gates. The glow of red-orange in the sunlight is magnificent.
9. Did I mention the food is good?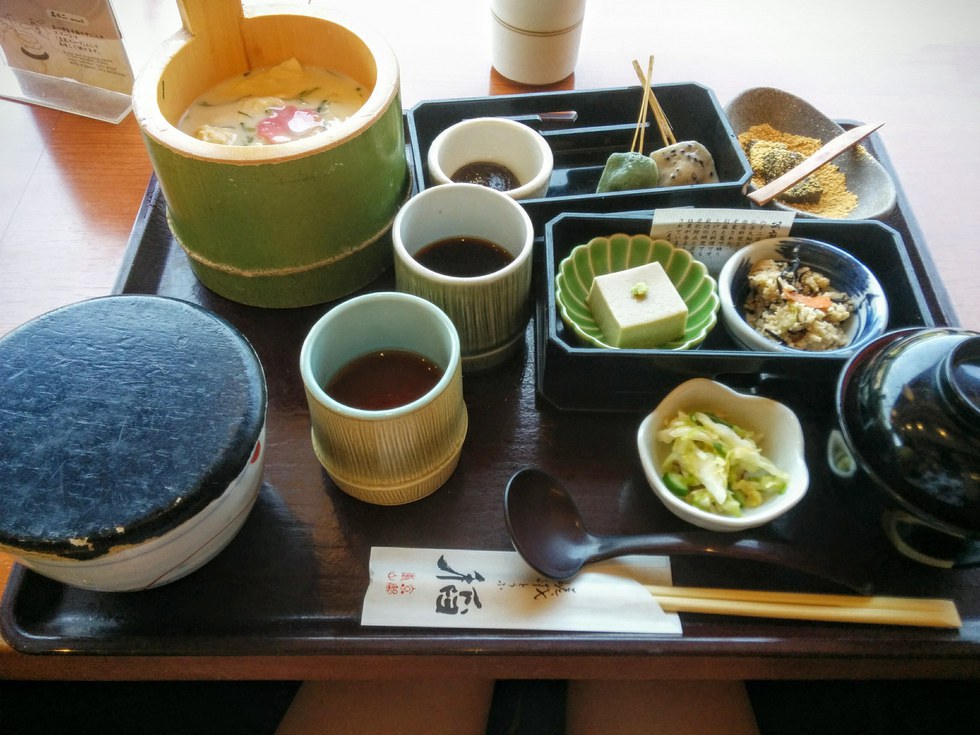 I've already made two other points about food in Kyoto but it was so good, it merits another. In restaurants, the dishes are generally of small portions so that you can try as many different dishes as possible. Each dish also has its own unique method of consumption and restaurants have little signs explaining (in English too!) how to enjoy Japanese delicacies properly.
Cover Image Credit: Lucy Jing