I won't lie to you, I think Archer is the cleverest show on television. I watched Season 8 of the show when it first aired but Archer Dreamland recently hit Hulu and it is my favorite season yet. Season 7 left off with Archer bleeding and floating in a pool, not sure if our favorite, alcoholic, super spy was alive or dead. Season 8 of the show picks up with the characters at a funeral where the audience discovers Archer's beloved butler Woodhouse has died and Archer is in a coma. The rest of the season takes place in Archer's head and here is why it's amazing:
1. It's Noir.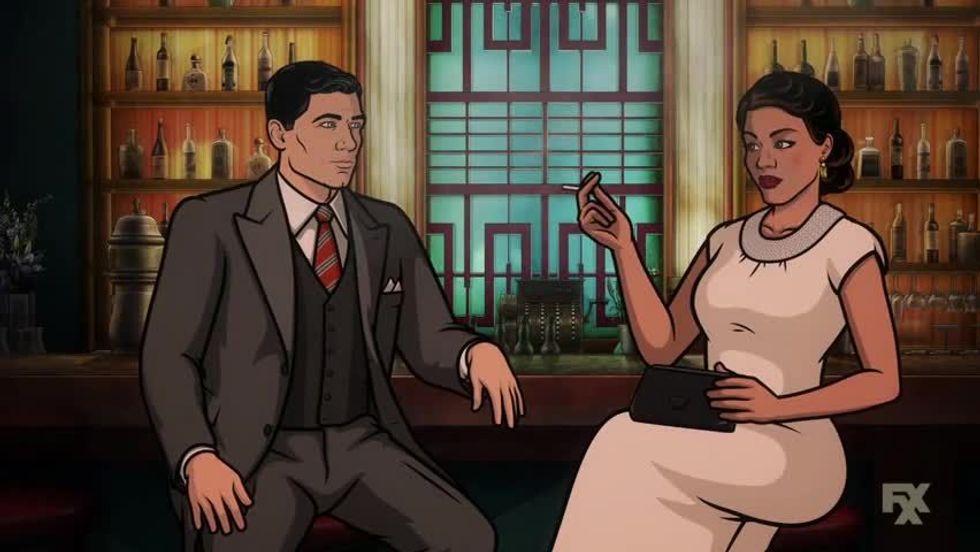 I love Noir films. Casablanca, Double Indemnity, and The Big Sleep all have this classic '40s feel to them. I'm thrilled that Archer Dreamland introduced this genre to a whole new generation. Some of my favorite scene's are when Archer narrates the plot.
2. Archer was the hero.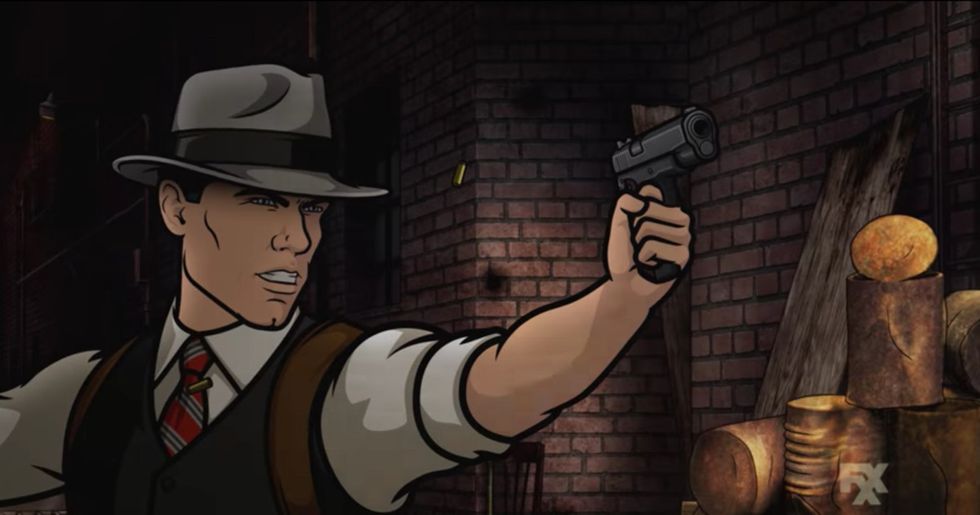 Without a doubt in my mind, I think the Archer we all know and love sees himself as a stand up guy but we know better. Since Season 8 unlfolds in Archer's head, it totally makes sense that he would play the hero. He also showed some self awareness by the end of the season about how situations escalate around him.
3. Poovey was gender ambiguous.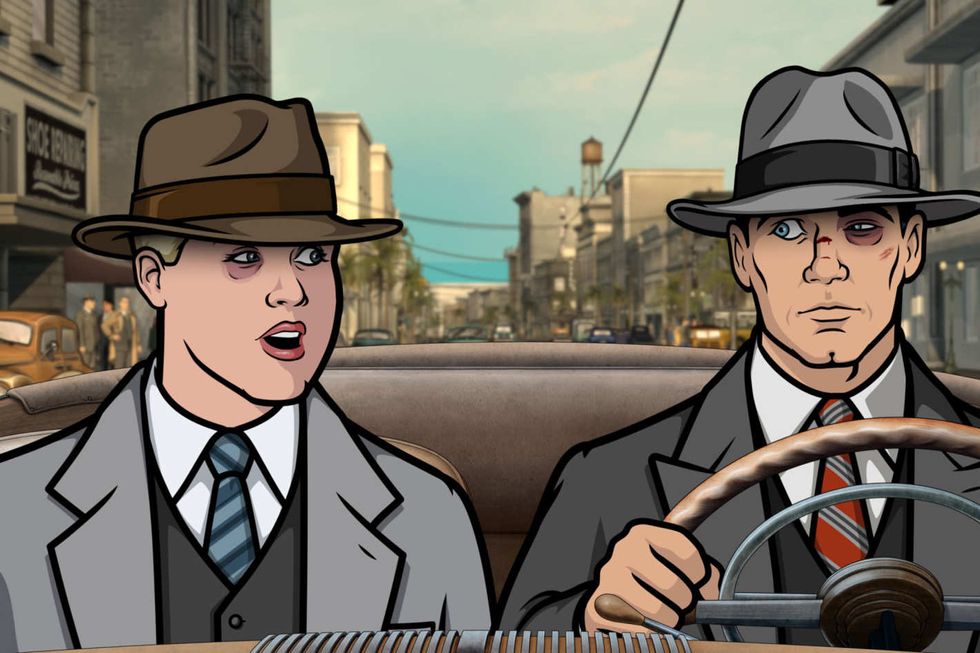 Pam has always been really comfortable in her sexuality. Archer Dreamland introduced the character who, for the first time, was not confined to a gender.
4. Krieger's backstory.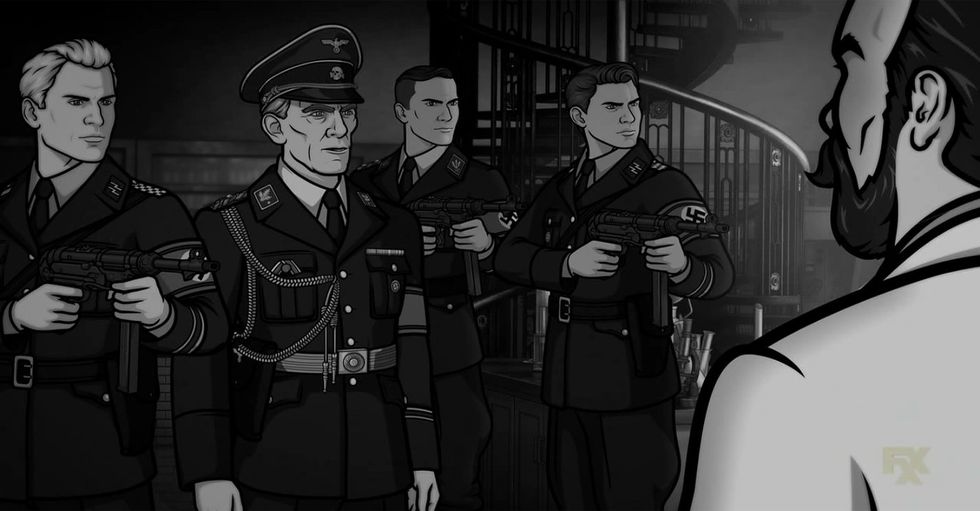 Archer fans will know that it has never really been clear if Krieger is in fact a Hitler clone. This season shows an interesting take on everyone's favorite mad scientist.
5. Barry's back.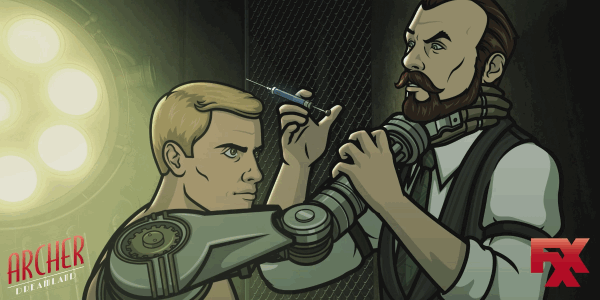 Personally, I love Barry's character. Archer Dreamland introduces him as Dutch Dillion and yes, he's still a cyborg.
6. The whole season is grotesque.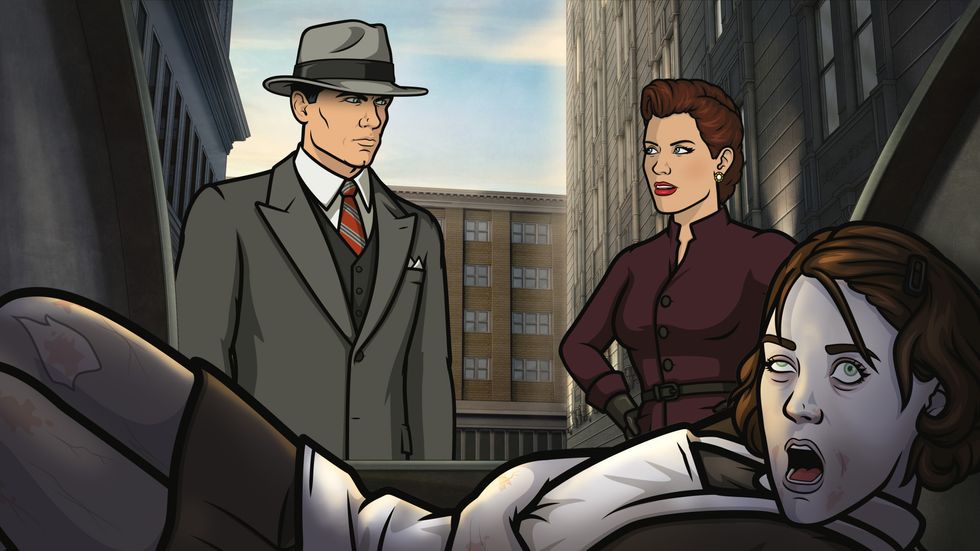 I have a relatively morbid sense of humor and even I found some of the season gross but I couldn't look away!
7. Malory and Len Trexler are rival crime bosses.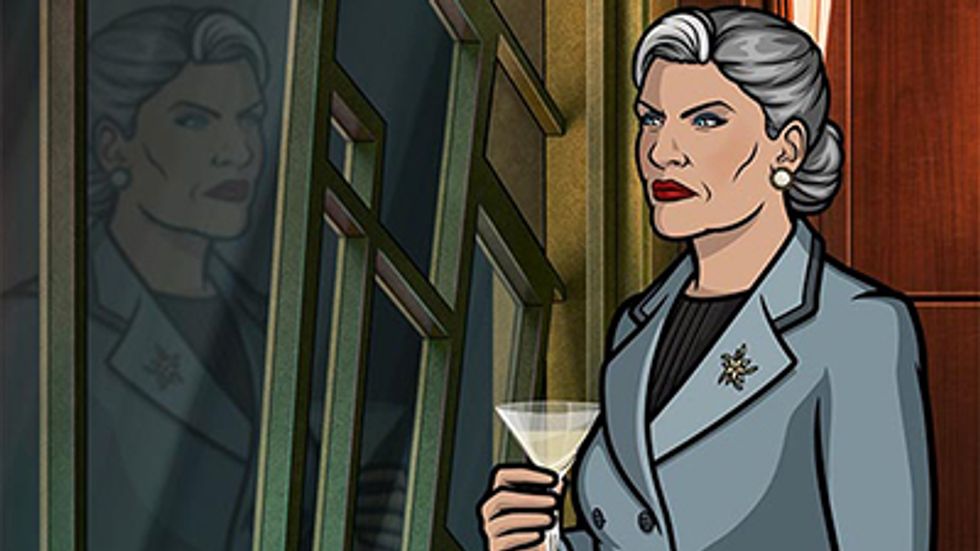 It's awesome and it makes complete sense.
8. Lana and Trinette were a hilarious team.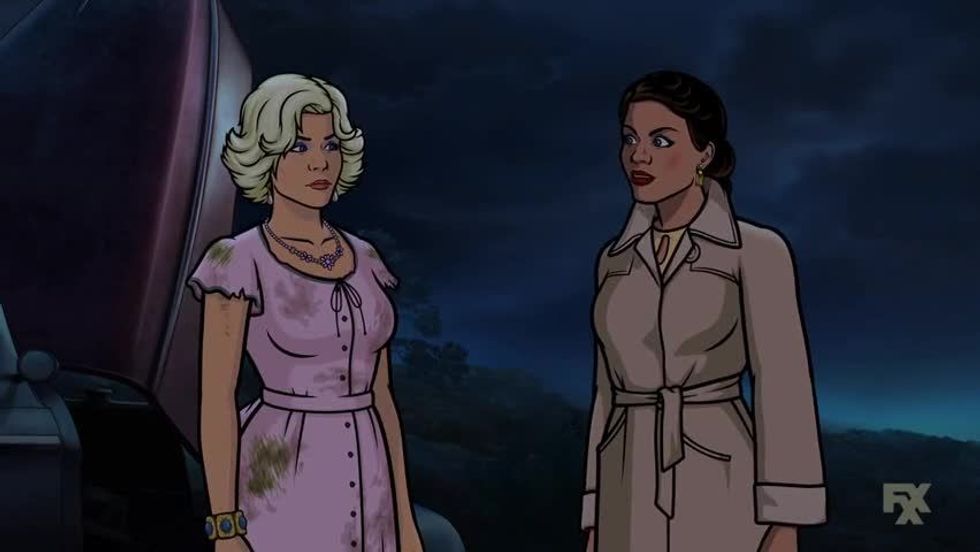 They are an unlikely duo especially knowing their history with Archer but I loved them together.
9. You can play along with the Archer P.I. App!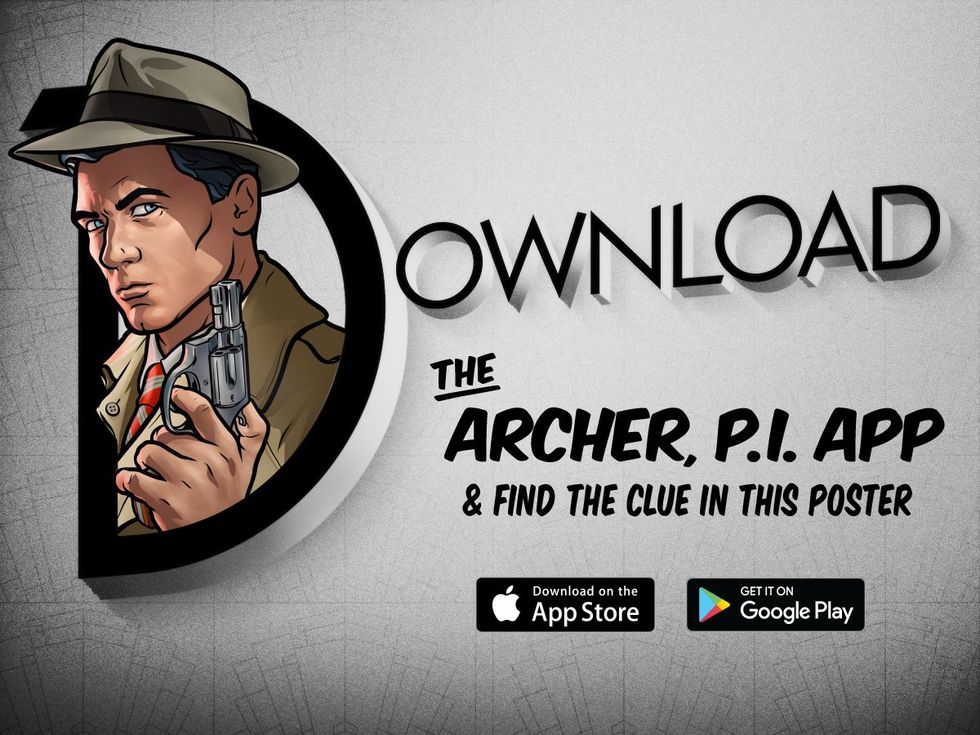 How cool is that? I watched every episode once for entertainment and a second time to play along. It was honestly a fun experience. Who doesn't want to be a detective?