This past week the trailer dropped for season three of "Unbreakable Kimmy Schmidt". It promised many surprises, new characters, as well as adventures for all of our beloved favorites! But what is still left for us to ponder before the new season drops May 19th?
1. What will Kimmy get up to in college?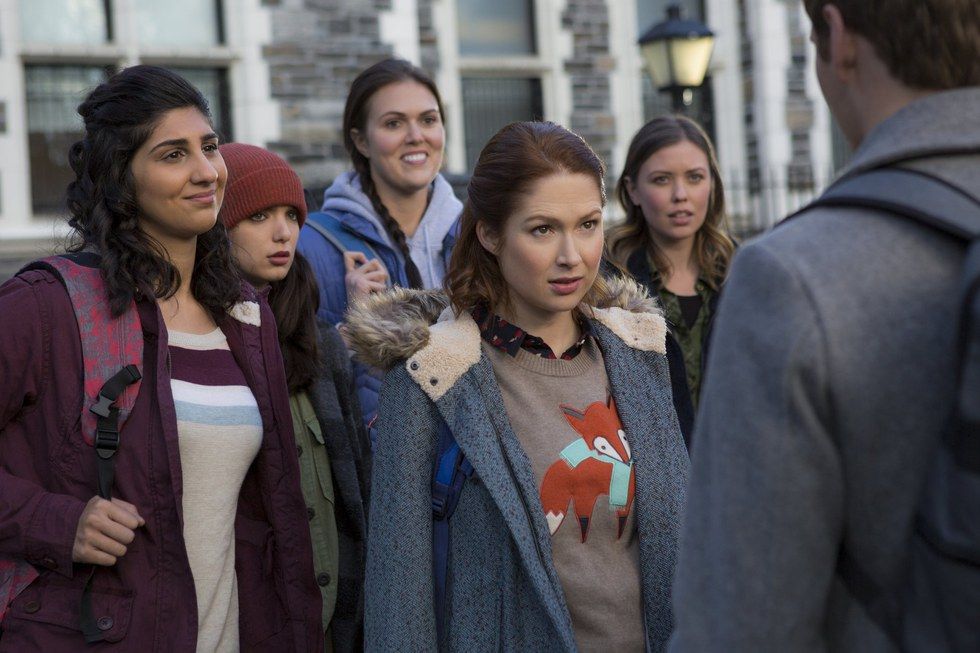 The trailer opens with Kimmy wondering what to do next after getting her GED. And what's next? College! What will she major in? Probably undecided, or knowing Kimmy she will take it upon herself to create her own major, probably analyzing episodes of "Frasier".
2. Is there hopes for a future Kimmy/Xan friendship?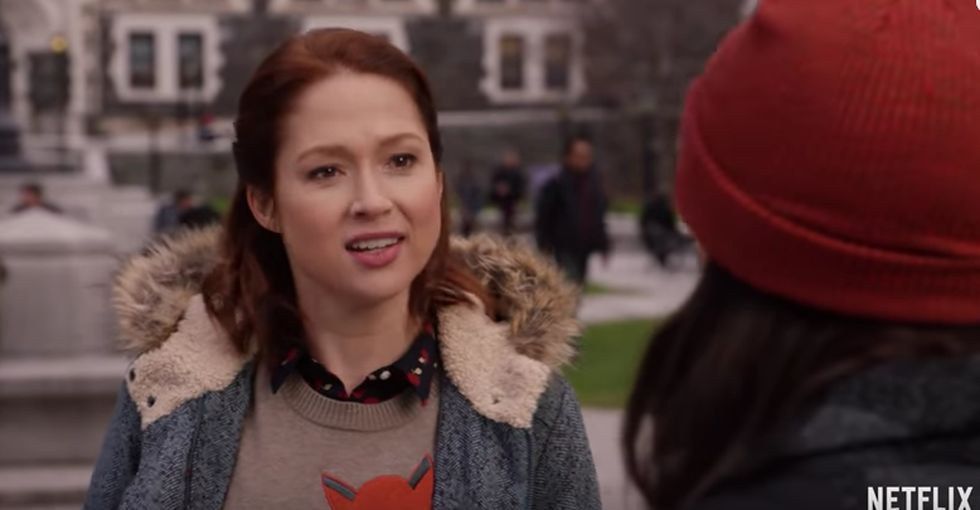 They always had such a charming back and forth, and I for one am looking forward to seeing Xan return. She was pretty absent last season, and more scenes with her means more with one of the best characters on the show besides Kimmy, Jacqueline of course.
3. What will Lillian will be up to?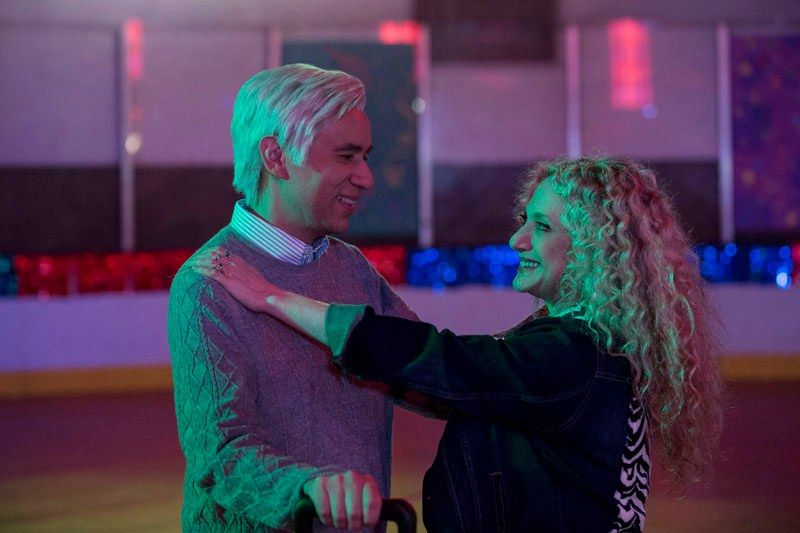 There's not much to go off on, but it's safe to say she'll continue to be the world's greatest mix of sass and wisdom. Last season, she took on fighting gentrification, one hipster at a time. This season, she seems to be recovering from a break-up nestling a bottle of wine like a newborn. Needless to say, the only way she will go is up!
4. Is this the end of Titus and Mikey?

Fingers crossed the two will be able to work things out. They were so precious last season and although Titus' "Lemonade" omage is a work of art, I don't want this to be the end of the road for them. Although, Titus breaking out into Boyz II Men again with a purpose I wouldn't say no to.
5. Will Jacqueline finally get her happy ending?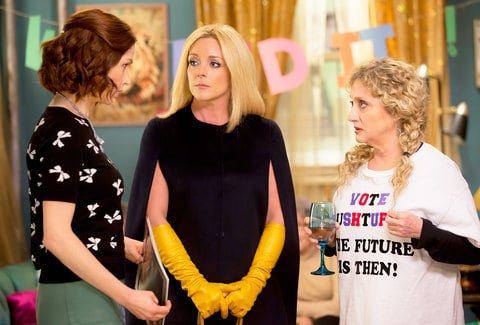 Briefly seen with Kimmy in trying to help with her divorce from the Reverend, Jacqueline's arch this season seems quite mysterious. Last season, we saw her rebuilding her life after her divorce and eventually finding a guy who's not a terrible human being or obsessed with themselves as he needs to be obsessed with Jacqueline, obviously. Hopefully, it's more of her embracing her new life and rediscovering her inner worth.
6. Did someone say DAVEED DIGGS?!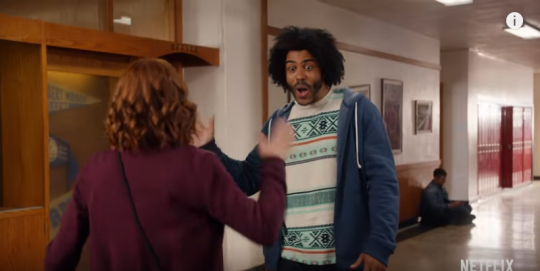 How on earth did we get so lucky?! In all my life, I never could have anticipated such a worthy guest star appearance. But apparently, Mr. Daveed Diggs himself is going to be a part of the "Unbreakable Kimmy Schmidt" universe. As who exactly? New best friend? Mentor? Post-
"Hamilton" normal human being? We shall see.
7. Will there ever be a good enough love interest for Kimmy?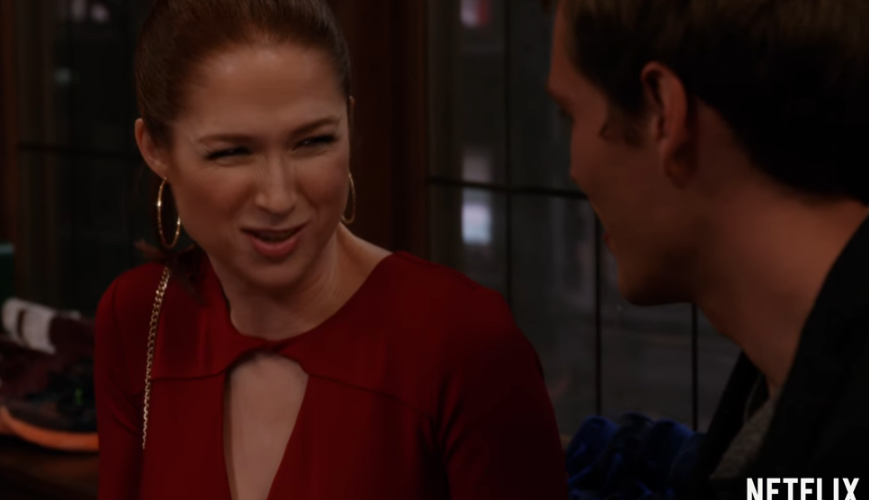 Most likely, no. Dong was a close one, but then sadly ended up being deported. Among some other temporary suitors, none have ever made the cut or at least had good timing. Kimmy certainly needed to do a lot of soul-searching last season to deal with traumatic life events that were affecting her in the present. Now that she has and will also be in college, there seems to be some potential. But it certainly won't be this guy in the trailer who wants to do unmentionable things with thumbs.
8. Who is responsible for Kimmy's fabulous new look?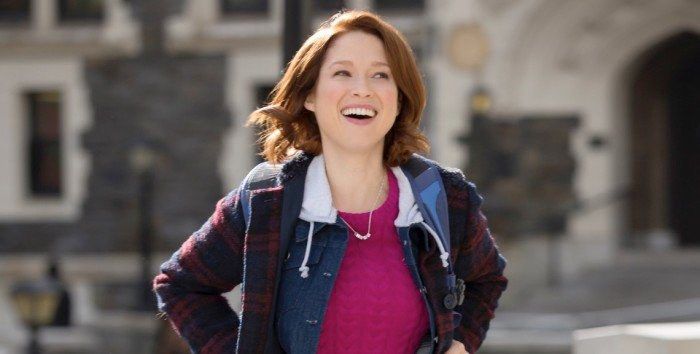 Seriously! Kimmy has glowed up this season and is transitioning from her eccentric and bright college to a wardrobe that is still fun, but a bit more mature and toned down. And that new hairdo? I'm all on board for seeing where her fashion style goes this season.
9. Who will Tina Fey play this season?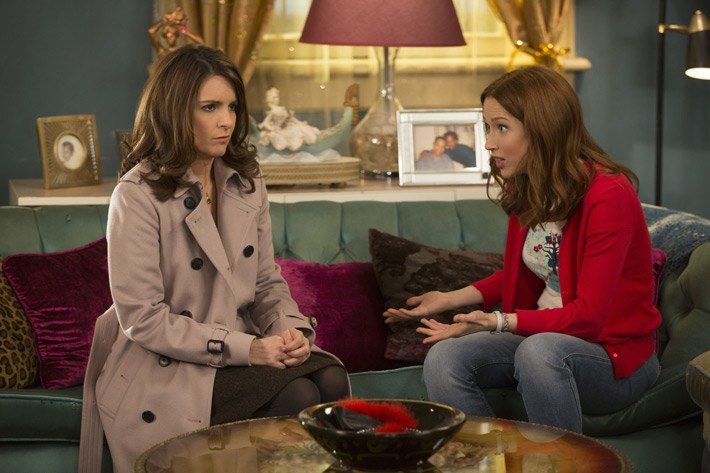 Though no appearance in the trailer, the question begs asking. From starring as an unqualified judge in the first season to last season as a charmingly boozy, but terrible therapist, the options are pretty endless of what to expect next. Perhaps a hippie teacher or a fellow college student in competition with Kimmy? Can't wait to find out!