Unfortunately, Disney films that lack princes and princesses are often overlooked. Despite the cultural push to change this fact, it is still holds true. With the "Frozen" (and now "Moana") takeover, another generation of children have succumbed to a Cinderella-esque effect. Story lines and character developments are pushed aside for crowns and sparkles, and great animated features suffer as a result. So, here are a few "non-princess" films that are often ignored on weekend movie nights. I have included a review of each item to highlight the successes of each film. If you are itching for an uncommon Disney film, sift through this list:
1. "The Adventures of Ichabod and Mr. Toad" (1949)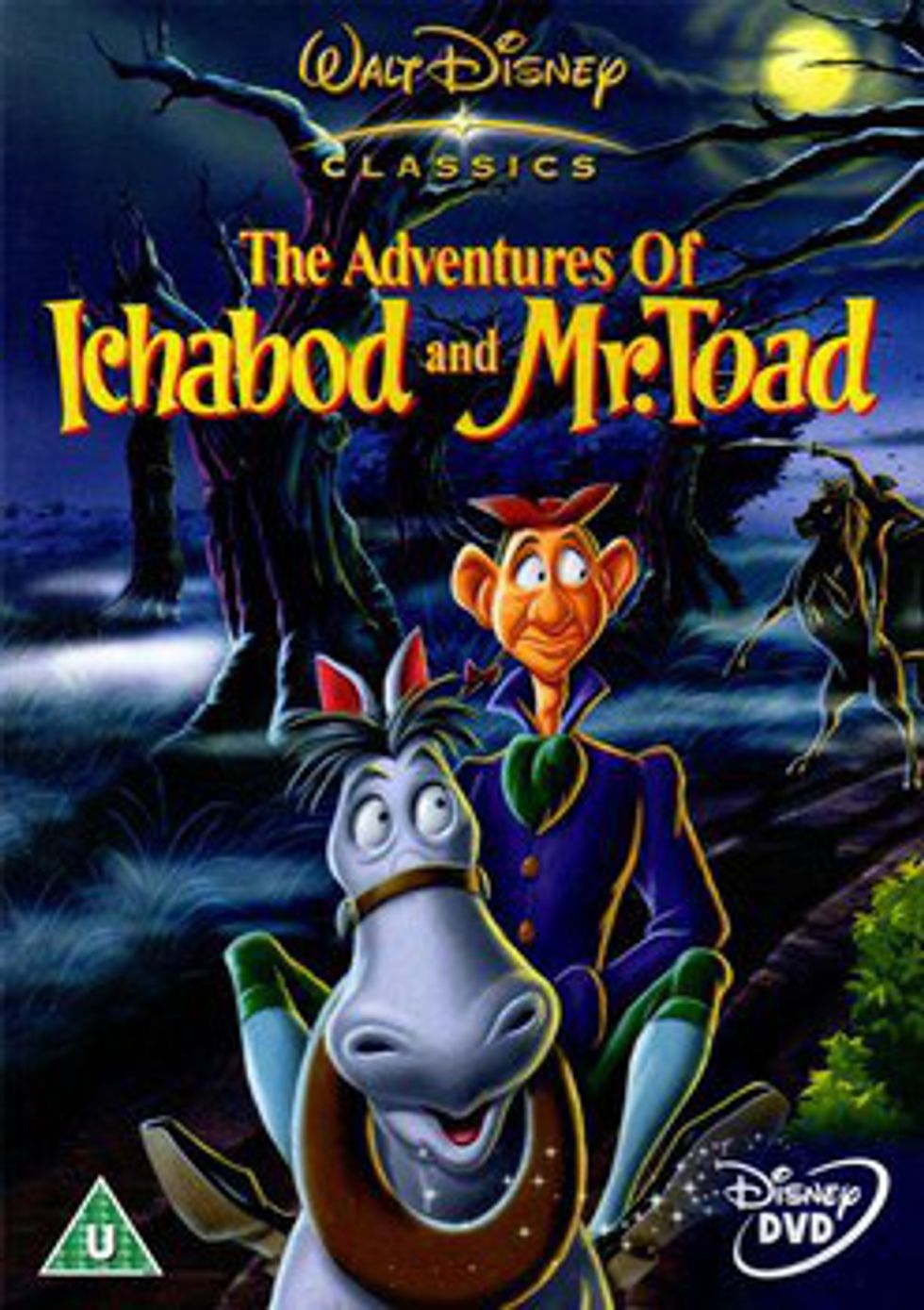 An IMDb user review from utgard14 stated the following about the film: "It's light-hearted and humorous for the most part, but the sequence with the Headless Horseman near the end is exciting and even frightening (particularly to little ones). Both cartoons are fun with good characters and beautiful animation and music. Bing Crosby sings some songs, as well."

2. "The Sword in the Stone" (1963)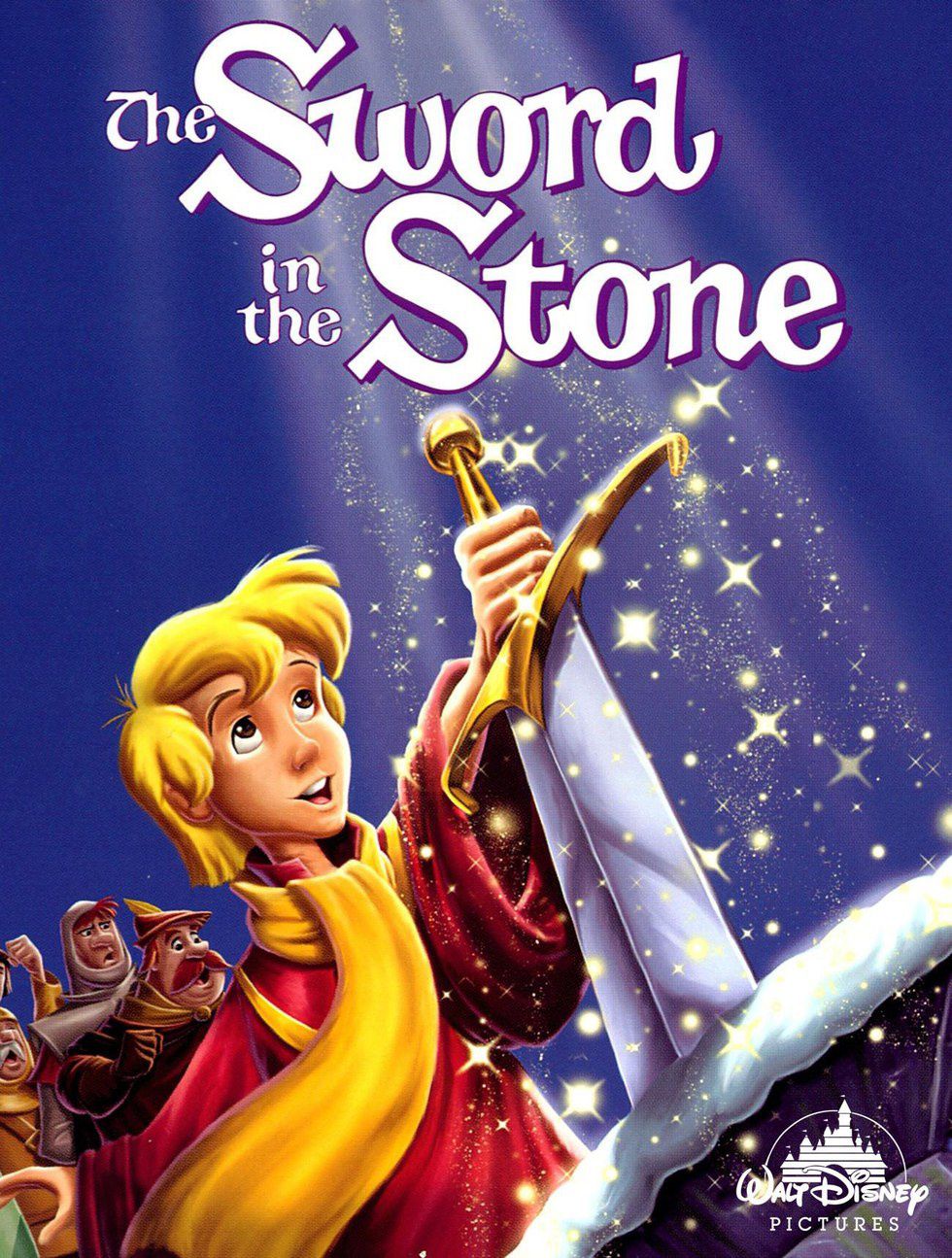 An IMDb user review provided by MisterWhiplash stated the following about the film: "It's actually quite a fun little movie considering its a quasi-history lesson on how Arthur (aka 'Wart') became King of England. It includes Merlin, and his 'educated Owl' Archamedes, and a whole lot of wacky adventures trying to get Arthur, who can't read or write, into a mode of thought higher than how he's been raised. For a Disney film, as well, it's also quite the quotable film at times, with some lines and situations still sticking out in my mind years later."
3. "The Black Cauldron" (1985)
Herbest8, an IMDb user, stated: "The film has it all. The voice work is first rate with a cast including Nigel Hawthorne...Special mention needs to go to the narrator John Huston who's wondrous voice sets up the story quite well...The animation is lush, the effects are impressive and a real sense of adventure is aroused. My only complaint would probably be the pace which is a little sluggish and the standard happy ending does seem a little forced in...But those mere cracks are not enough to damage or destroy what is ultimately one of Disney's best. I certainly rank it in my top five and if you haven't seen it, check it out."
4. "Oliver & Company" (1988)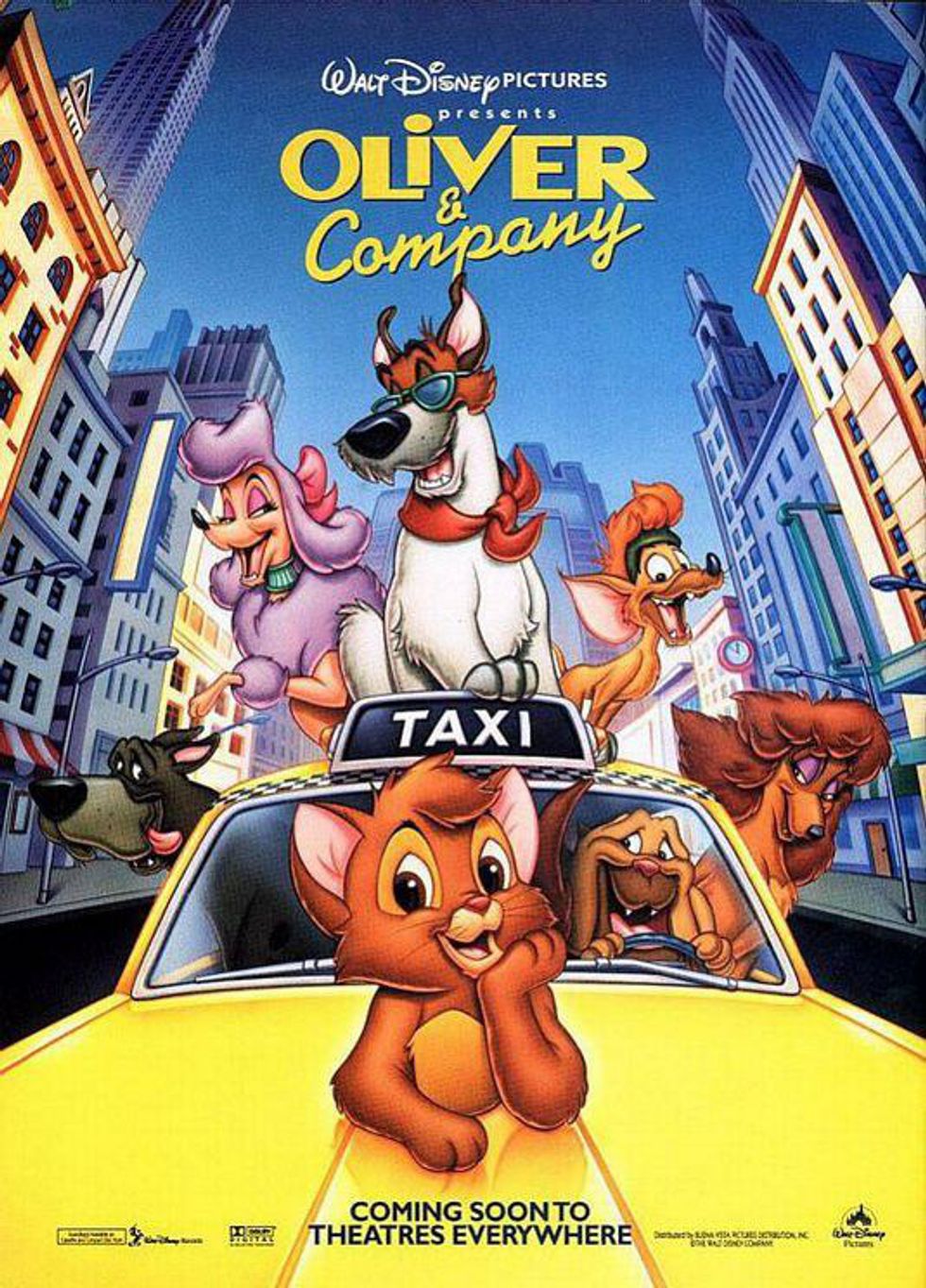 Jimmy L., an IMDb reviewer, claimed the following: "This movie has an unmistakable 1980s vibe that gives it a certain charm. Viewers familiar with "Oliver Twist" will find it interesting how Dickens's story is adapted around dogs and their owners in modern-day New York City...Billy Joel impresses as the voice of Dodger, a mutt with New York attitude. He's joined in the cast by Cheech Marin, Bette Midler, and Dom DeLuise (as a derelict Fagin)...The best character, in my mind, is the city itself. This is definitely a New York City movie, tapping into the city's personality and capturing many of the landmarks in the animation."
5. "James and the Giant Peach" (1996)
A review from IMDb user Haduran Pagrova stated the following about the film: "The visuals are stunning, the dialogues are bubbling fizzing electrical fun and brought wonderfully and lovingly by a great cast, and direction is clear cut, sharp and focused. A lovely film, that makes you wonder what is Selnick & Burton and what's genuine Roald Dahl."
6. "Brother Bear" (2003)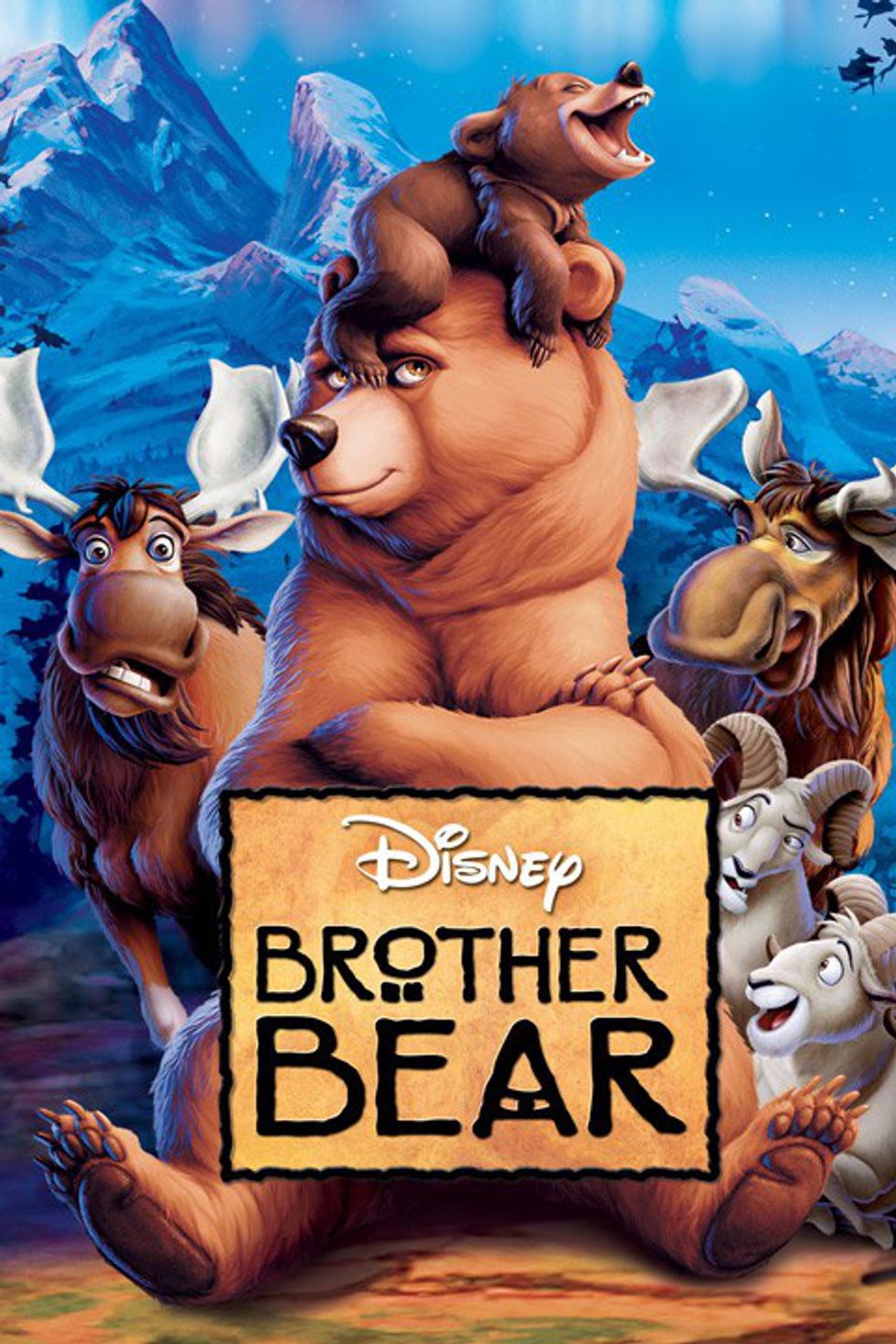 An IMDb user, named mfranc-1, stated: "The secret and beauty of this feature is to look beyond the classic Disney story and focus on the sub-text being used and you'll discover a deeper more inspiring story framed within the classic Disney formula. In other words don't take this feature at face value. To understand the sub-story, you need to pay attention to the use of metaphors as well as the clues within the songs. That's right, the songs are strongly tied to the sub-story. To start off with, the title song 'Great Spirits', tells us 'In a world that's not always as it seems'. This is a hint that this story is not what it seems as the Inuit's, Bears, Mammoths, Moose, and Rams are really metaphors for other things."

7. "Home on the Range" (2004)
Rindiana, an IMDb user, penned the following review: "Pleasantly fast-moving and cartoonish Disney fodder with a funny basic premise and some nice gags thrown in for good measure. The old-fashioned animation is refreshingly low key. Unfortunately, there's no dramatic heft to the hectic and generic story line and the characters aren't fleshed out at all. The musical interludes are average, too. Where's the emotional resonance we found in movies such as "Beauty and the Beast"? At least, the voice-work is excellent."
8. "Chicken Little" (2005)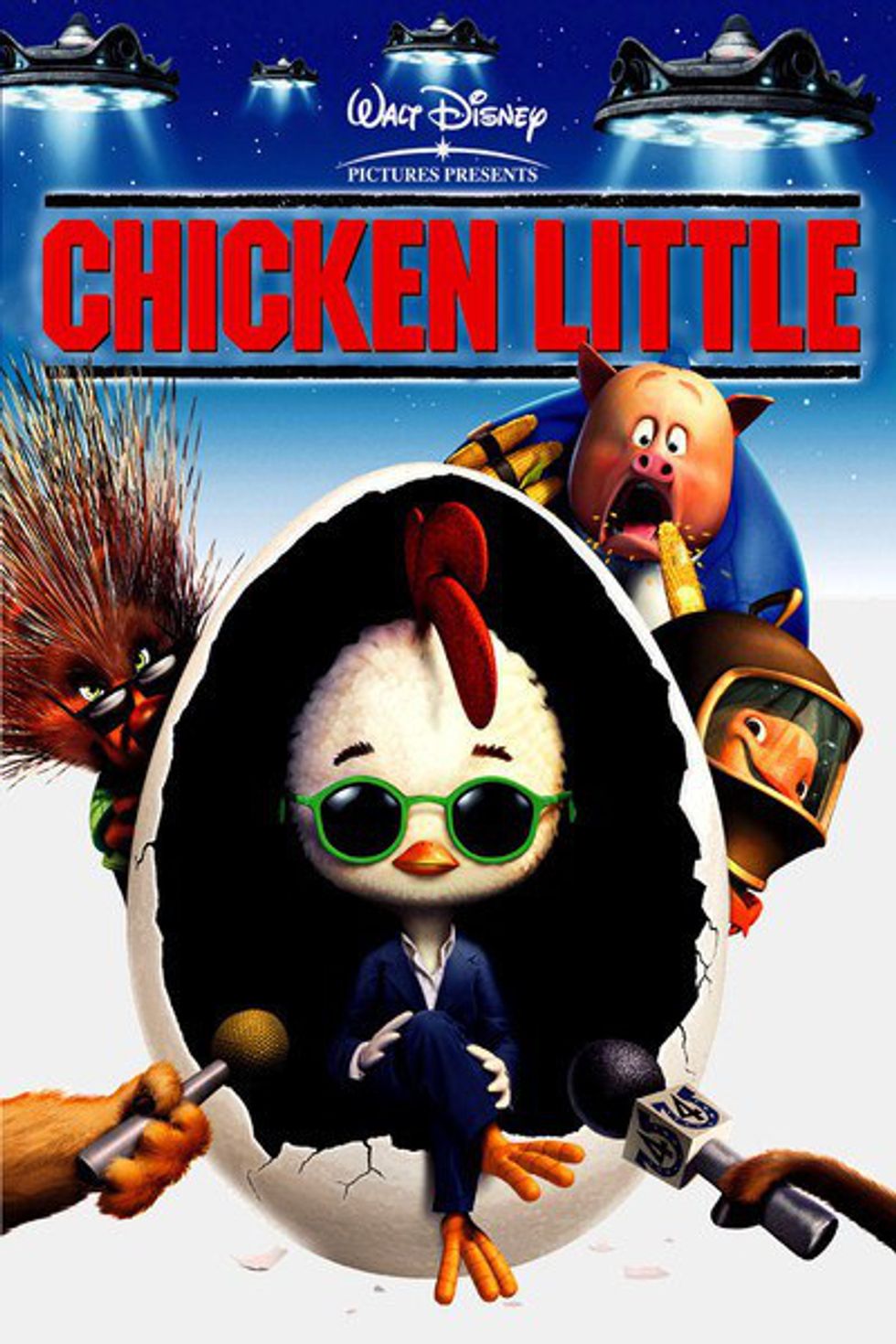 A review posted on IMDb (ccthemovieman-1) claimed: "1 - Fabulous colors; 2 - Great artwork; 3 - likable, humorous characters who care about; 4 - excellent jokes, both visually and audibly, many that make adults laugh; 5 - excellent surround sound that is entertaining in itself; and 6 - a nice story without a lot of sexual innuendos and other questionable (for kids) material. Like the old "Leave It To Beaver" TV show, these animated films also end with a positive message for kids and adults."

Of course, this list is opinionated and abbreviated. There are several other films that deserve a position, and some of these animated films are included because they were favorites of mine in adolescence. So, feel free to comment any other Disney-animated films that are often overlooked! Let us revive your favorites and combat the princess takeover.