I have a small obsession with Starbucks. Any of my close friends know this. I am not ashamed to say that it brings me great joy to know that there are four separate locations in the Binghamton area. While I have some constants drink-wise, I do try new things and have found a multitude of drinks I love. Some are discontinued (sorry) and others and seasonal (also sorry), but all are amazing. Here is the list in some kind of order, with the best first.
1. Blackberry Mojito Iced Tea Lemonade (Discontinued)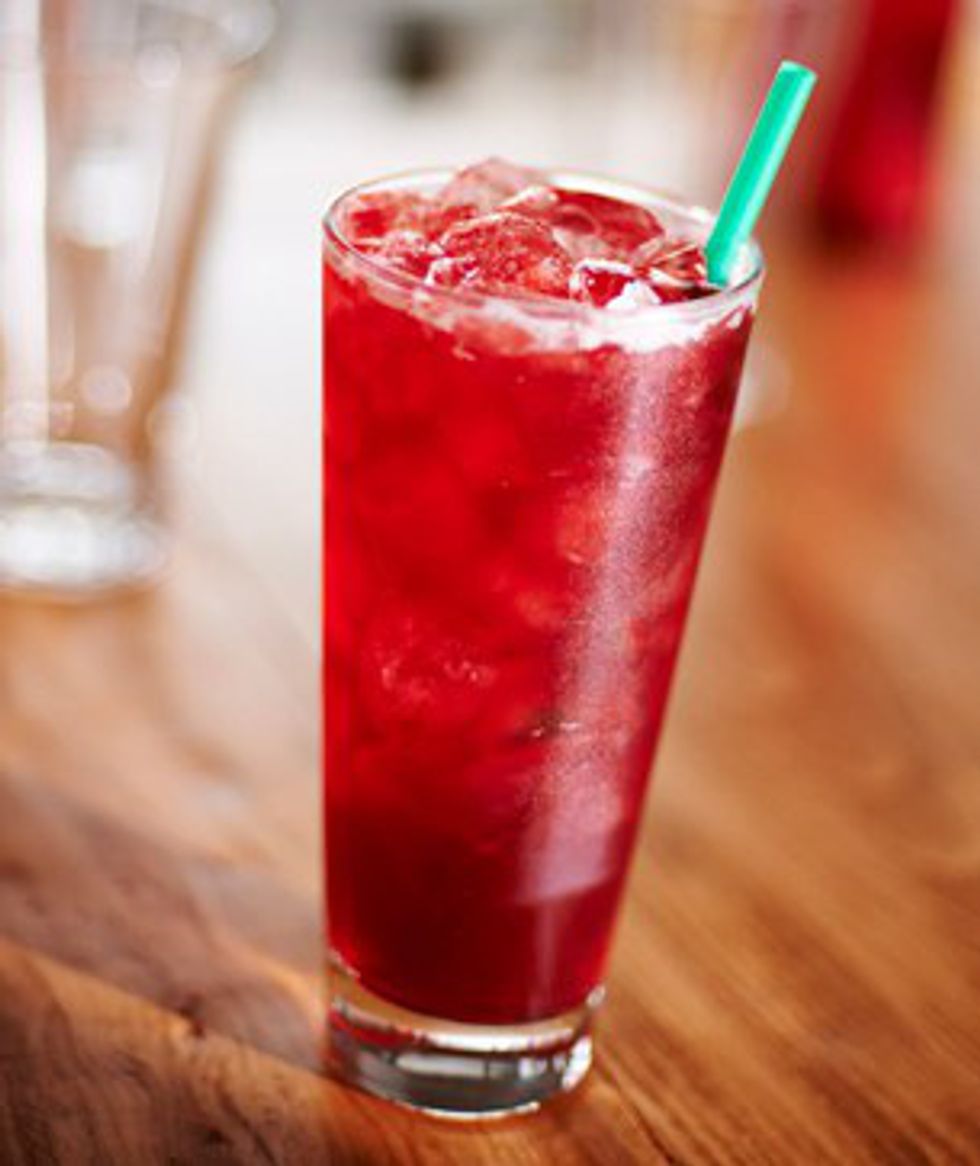 Please allow me to address Starbucks for a second. Starbucks, please please bring this drink back. This is my favorite drink ever and you hit a gold mine when you mixed the flavors of blackberry, mint, and lemon. Make my heart and taste buds soar and add this drink to the menu once again.
Onto everyone else who is not Starbucks, this drink is amazing. Truly amazing. When this was around (the summer of 2014), I would order a Venti and finish it in no time. Every summer I wish for this one to come back and every summer that it's not on the menu, I check for a recipe. If this drink ever comes back, please try it. Seriously.
2. Caramel Apple Spice (Seasonal)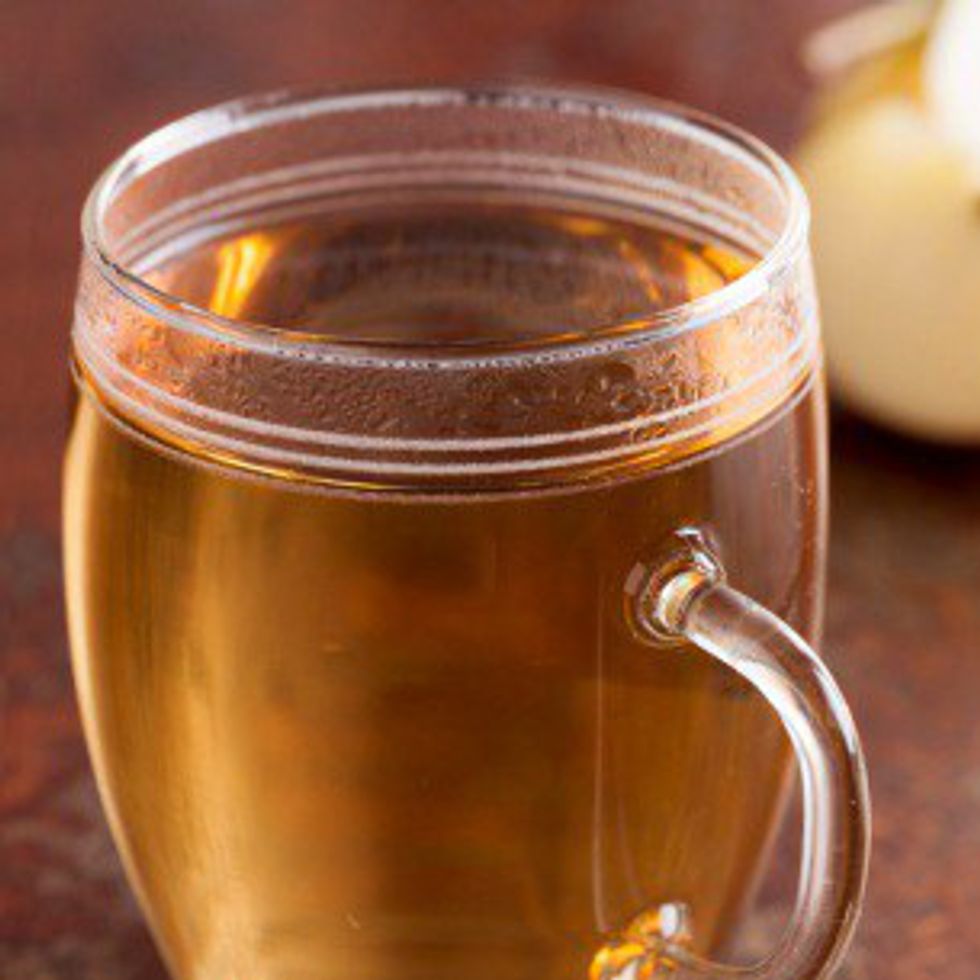 This tastes like winter in a cup. I could be a little biased on this one because I associate it with the fond memory of sitting in my car talking with friends for hours. But it really is delicious. It's hot apple cider, which is amazing on its own, but on top of that, has a caramel flavor. You can get whipped cream on this if you want, or you can go without. And of course, because my life revolves around theater, this drink is soothing to my throat after singing all day at rehearsal. Overall, my favorite hot Starbucks drink. While this is only on the actual menu during the Winter, the ingredients to make them are available year-round.
3. Caramelized Honey Latte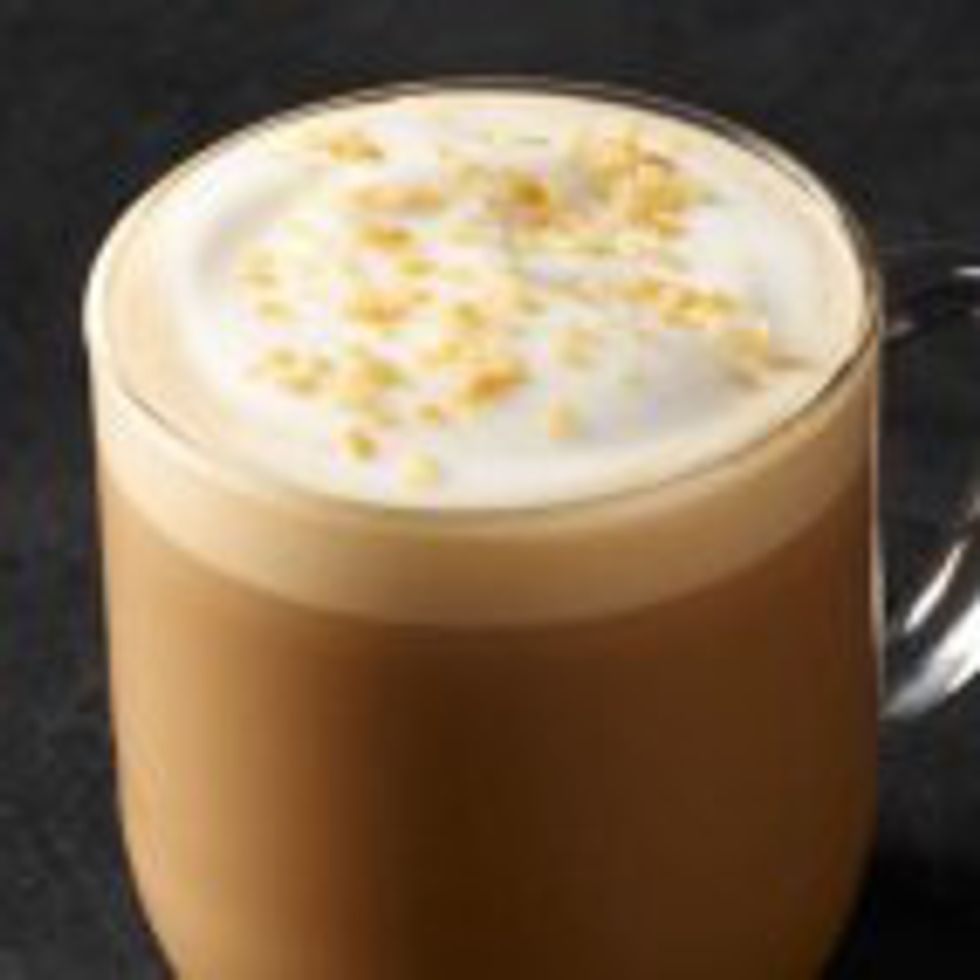 Oh my God, this is amazing, There is honey, there is caramel, there is coffee. What could be the issue here? Absolutely nothing. I love this drink and would take it any day over a Pumpkin Spice Latte. While I prefer the hot latte, this drink also comes in an iced version! So no matter the temperature, this is a perfect option. It's definitely a drink you have to try out for yourself.
4. Iced Caramel Macchiato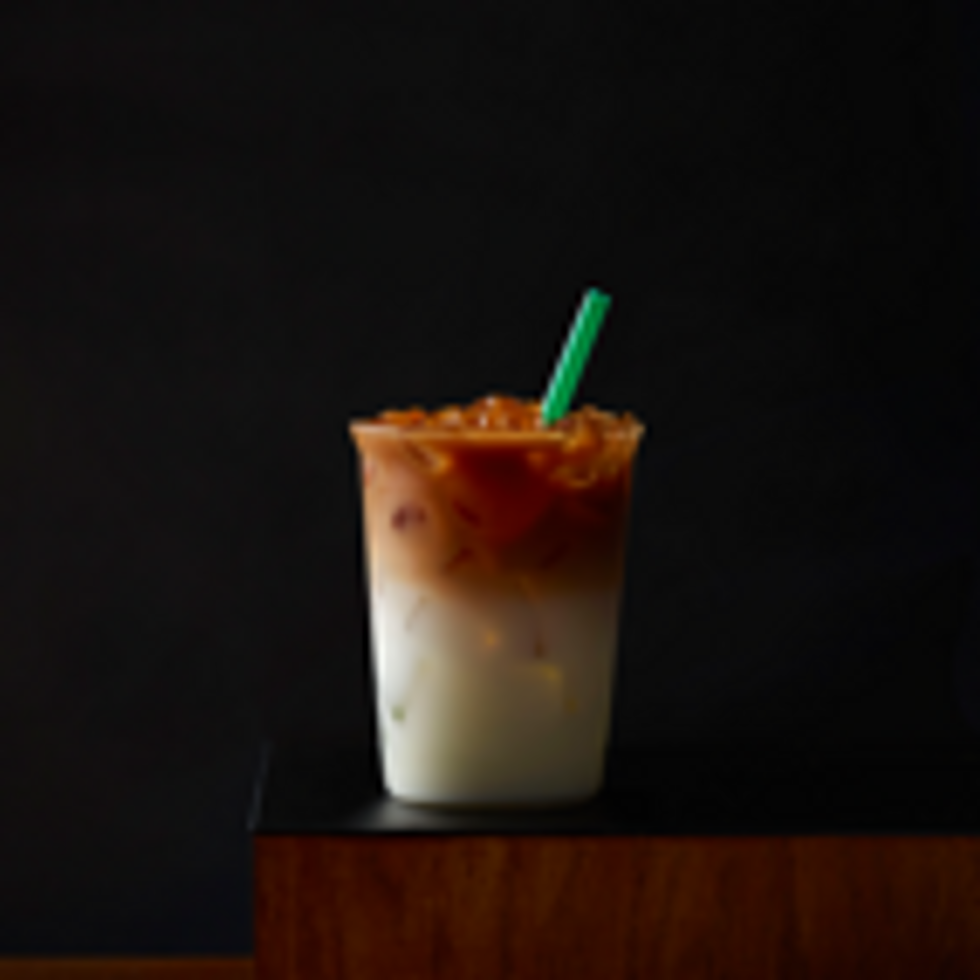 There's something very summery about this drink. I always order it with extra caramel because caramel makes everything better. It's sweet, but still has the bitter coffee taste that you can't get in a Frappuccino. Taste aside, this is one of the best drinks to keep you awake. Like the caramelized honey latte, this drink also comes in a hot and iced version.
5. Strawberry Acai Refresher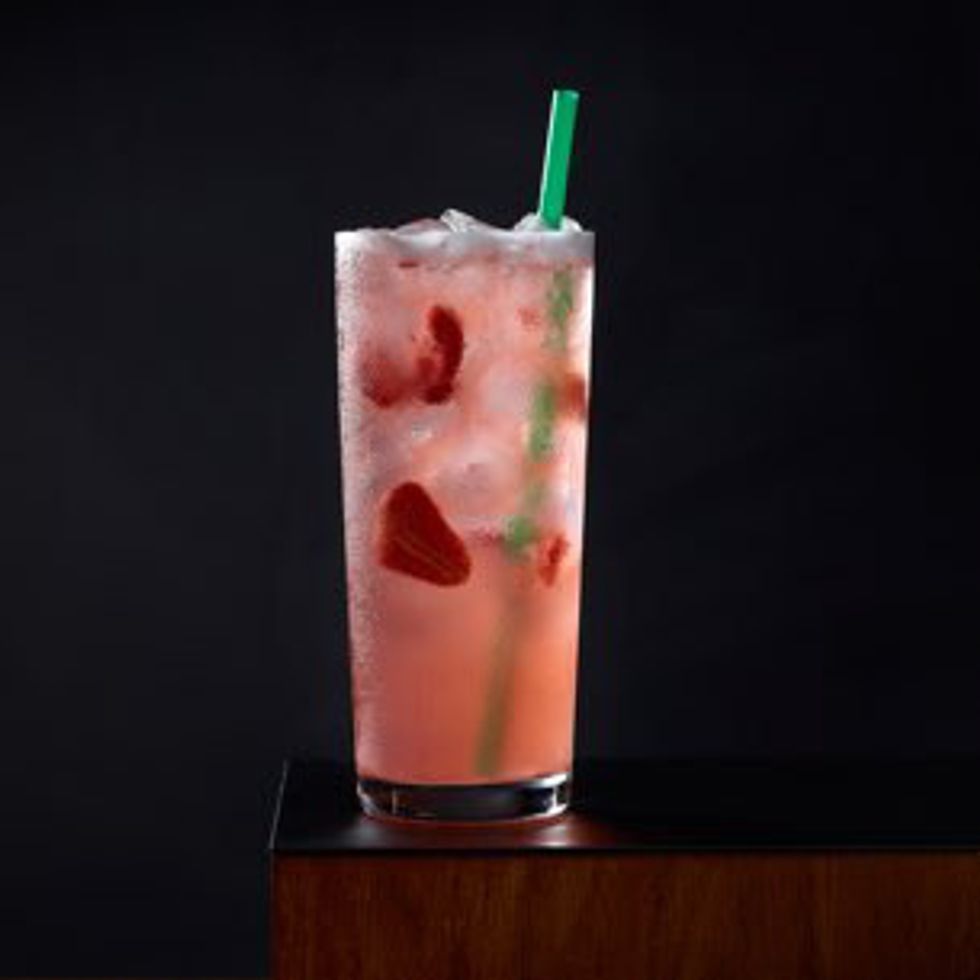 I have a love for freeze-dried strawberries and so this drink has a special place in my heart. It tastes almost like a strawberry iced tea, but somehow better. And I know everyone has recently started getting this drink with coconut milk to make the Pink Drink, but it's delicious with water too. This drink reminds me of summer just like the caramel macchiato.
6. Shaken Berry Sangria Herbal Tea (Seasonal)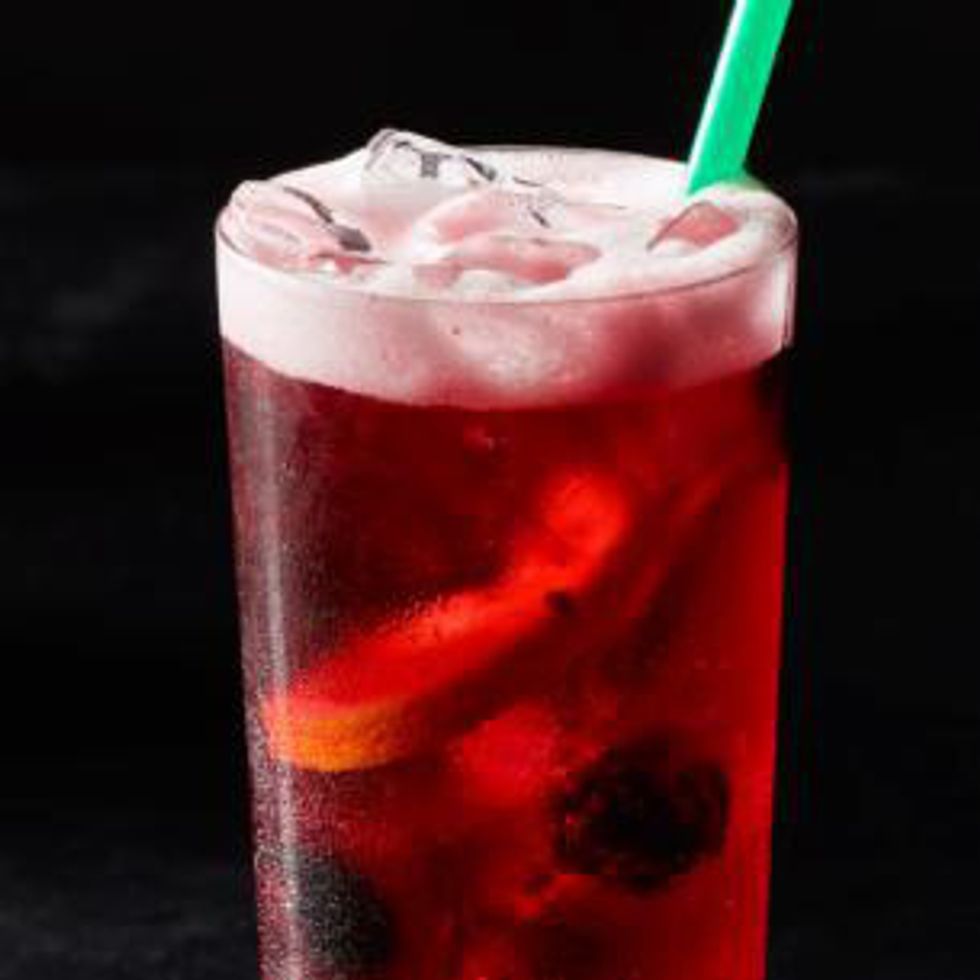 So I may have only gotten this drink once, but it is lovely. I love everything berry-flavored and this is no exception. It reminds me of the Blackberry Mojito Iced Tea Lemonade, but not as amazing. It's a close second though and I will gladly take this as the drink of my summer.
7. Cold Brew Coffee with Toffee Nut Syrup

I never thought I liked black coffee, but this made such a difference. The fact that this made it on a list of my favorite Starbucks drinks shows how much I loved it. It can energize me no matter what. I don't know why the cold brew-craze came about, but I'm not complaining. The toffee nut syrup is just because I have a love for English toffee coffee and this is the closest thing.
8. Youthberry White Tea Granita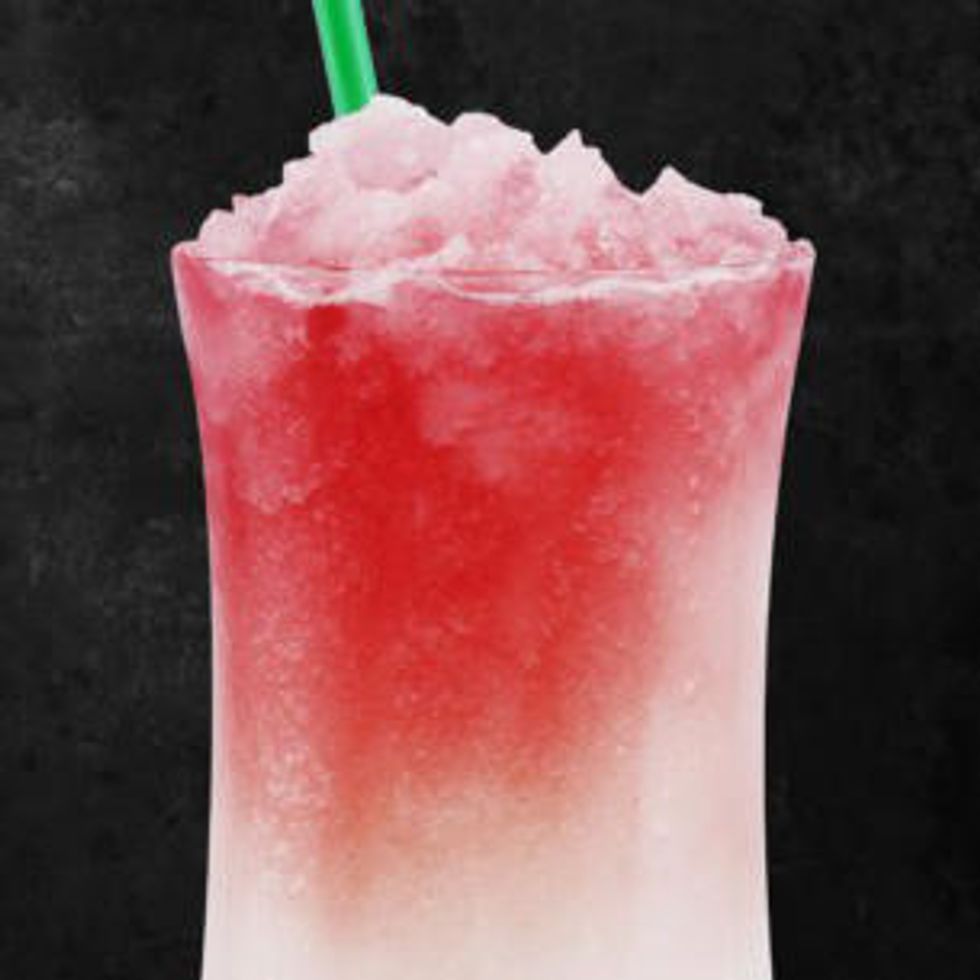 Youthberry is already one of my favorite Teavana teas, so I had to try this drink when it came out. I was pleased. It's not too sweet and it's a good alternative when I'm not in the mood for coffee. It's also a really pretty pink color and looks great in Instagram posts and Snapchat stories. It tastes like an adult slushie!
9. Caramel Waffle Cone Frappuccino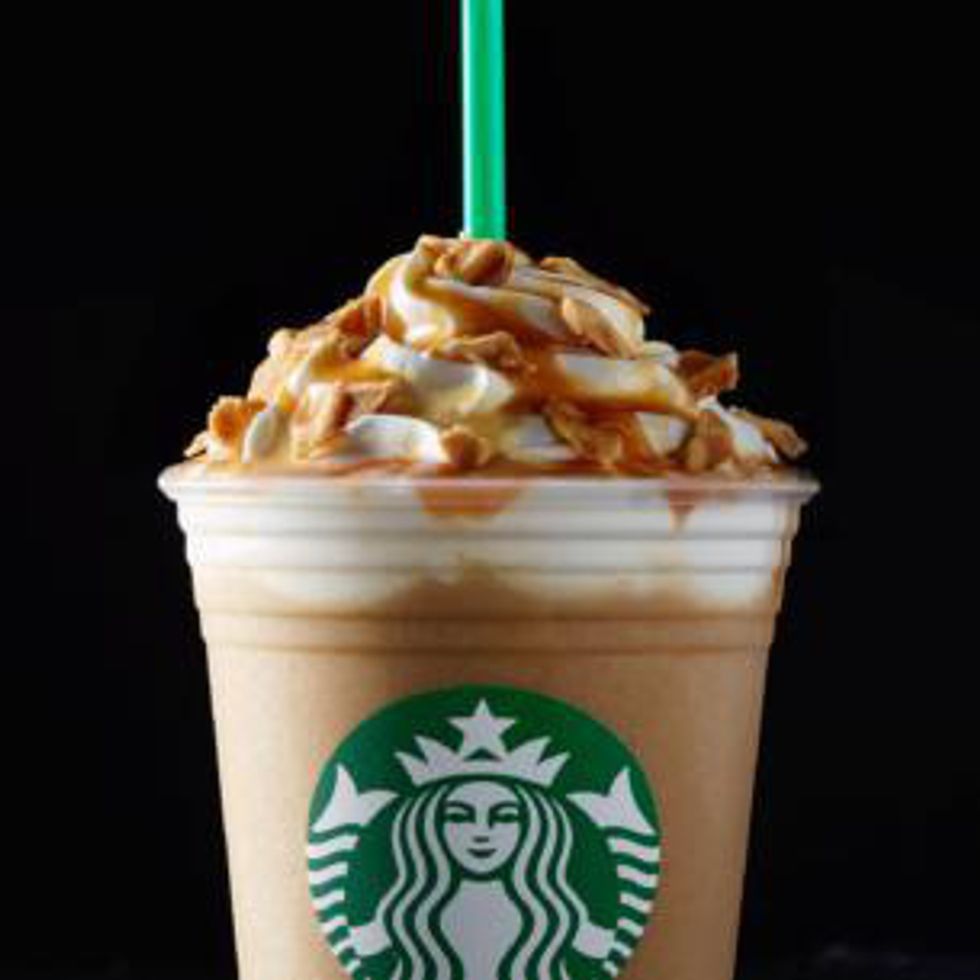 While I'm not crazy about frappuccinos, because they lack the coffee taste that I adore, this one is amazing. I am a caramel-lover and this is filled with it. I like the added texture of the waffle cone to the otherwise blended drink. And the coffee is detectable in this frap! It's not my first choice, but I will never be disappointed ordering it.
These are my go-to Starbucks drinks. Try one. You never know what you might like!