We all know the usual 80s movies that air on daytime television, like "Ferris Bueller's Day Off", "Sixteen Candles" and "Goonies". What about all the other classics? Make a list, and have a marathon! Trust me, your parents will thank me for this one. Enjoy the movies and their associated gifs!
1. The Breakfast Club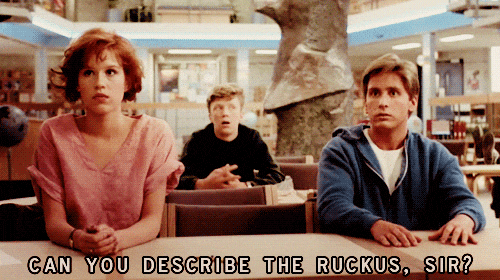 How could I not make this number one? After watching this movie, you may just want to land yourself a detention to see if you'll have as memorable a Saturday as these five teenagers did.
2. Pretty in Pink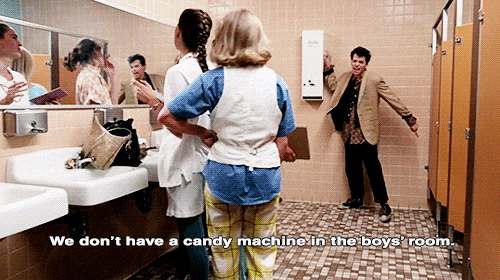 As an alternative to the favorite "Sixteen Candles", Molly Ringwald wins our hearts over in this class '80s film. No other movie male comes close to the Duckman.
3. Back to the Future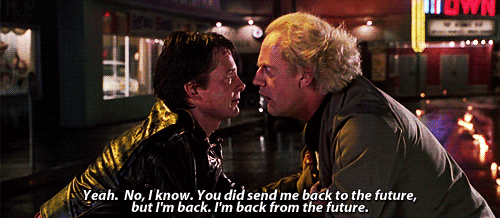 If you haven't seen all three of this movie franchise, you need to seriously get your life together. Marty McFly never gets old.
4. Footloose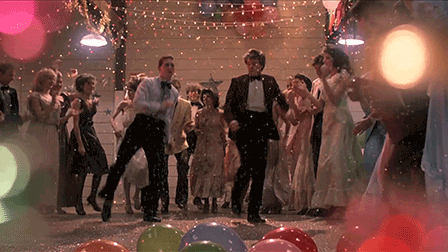 If you've seen the remake without seeing the original, you've truly sinned. The original soundtrack is also better, just saying.
5. Ghostbusters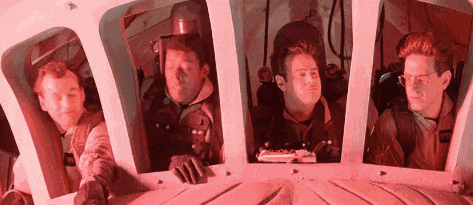 Absolute classic. No offense ladies, no one will ever be able to top this cast dynamic. Akroyd, Murray, Ramis, and Hudson, not to mention Sigourney Weaver and Annie Potts? Truly beautiful.
6. The Princess Bride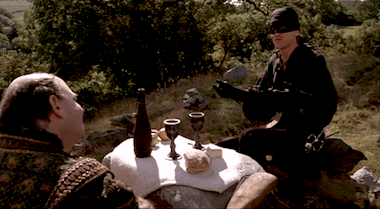 This is one of the most iconic films of all time. The tactical brilliance of the script alone is enough to keep fans coming back for more. This movie takes chivalry to a whole new level.
7. Raiders of the Lost Ark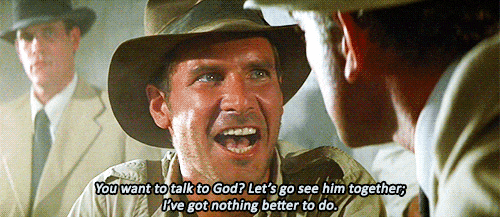 Really all the Indiana Jones films are grade A, but Harrison Ford is the best. Who else gets to say they've played two of the most iconic characters in two major film franchises?
8. Fast Times at Ridgemont High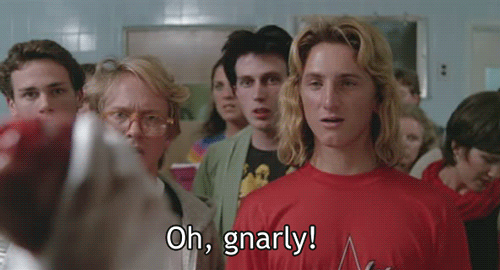 A sexy, silly and super Spicoli-filled, this film will stick with you.
9. The Lost Boys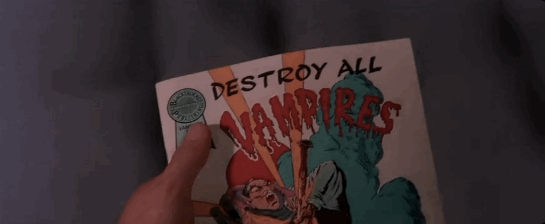 This is the most eighties-Halloween movie I have ever seen. Corey Feldman and Kiefer Sutherland? Sign me the heck up.
10. Heathers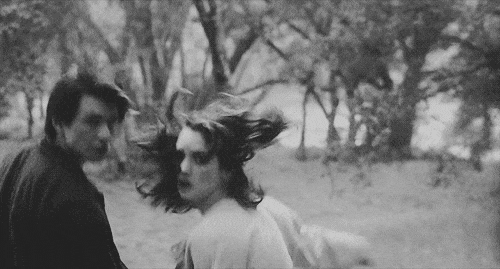 Even if you only watch it once, Winona Ryder and Christian Slater are crazy-amazing.
11. Beetlejuice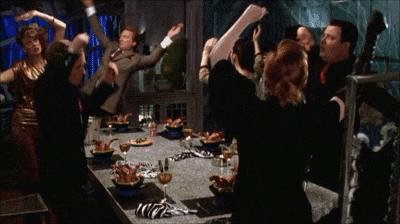 If you don't say it three times, are you even a real fan? This is a spooky one and may not be suitable for younger viewers, but it's so great. Can't go a year without watching Beetlejuice.
12. Weird Science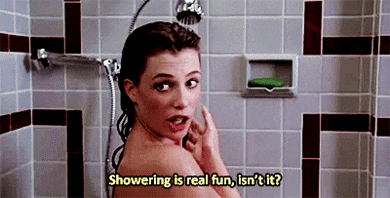 Sometimes it bewilders to find that so many people have never seen this film. Not only is there the fantastic track by wonderful one-hit-wonder-band "Oingo Boingo" but also, there is a hot supermodel, a biker gang and bullies who learn their place. What's not to love?
13. St. Elmo's Fire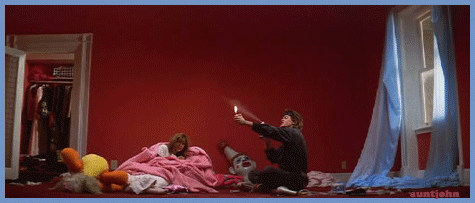 Similar to The Breakfast Club, you may wish to have a crazy group of unstable friends like in this movie. Featuring more members of the Brat Pack, Emilio Estevez returns for us and we get to enjoy Rob Lowe in several tank tops.
14. Return of the Jedi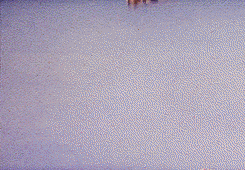 Again, all the Star Wars Movies are gems, but this one is a particular favorite.
15. Who Framed Roger Rabbit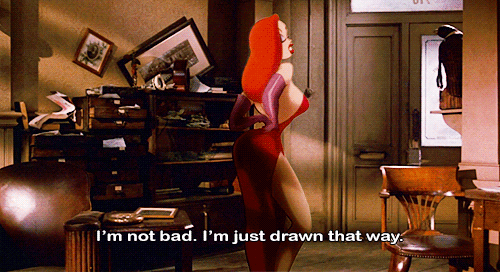 With all the makings of a children's film, this movie actually has several adult tones. Jessica Rabbit really changed the game.
16. Caddyshack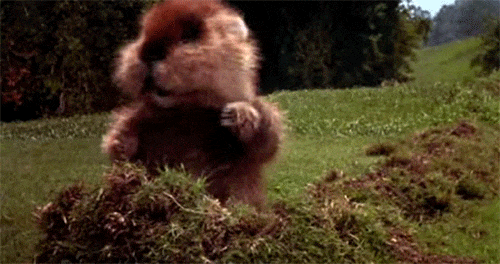 There are so many scenes in this movie that are worth referencing. If you understand them all, that's a hole in one!
17. Adventures in Babysitting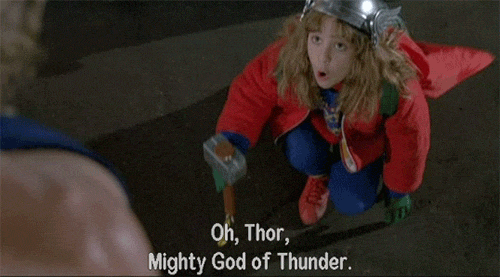 There will never be a more badass babysitter than Chris Parker. Don't F*** with the babysitter!
18. Gremlins
Seemingly creepy, Furby-looking, furry little creatures somehow take over the world? It's a must-see. Gizmo was a real one.
19. One Crazy Summer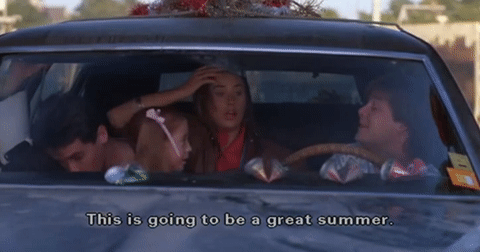 I could make an entirely separate article about my favorite John Cusack movies. I'll try and just stick to this one for now. Grab your popcorn and take a seat, this movie is a wild ride.
20. Real Genius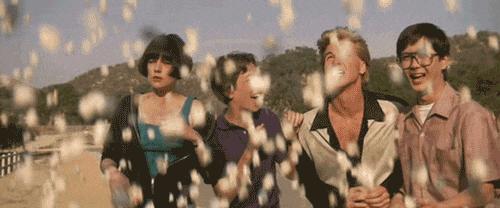 Speaking of popcorn...you'll want to put on your lab goggles for this one.
21. Weekend at Bernie's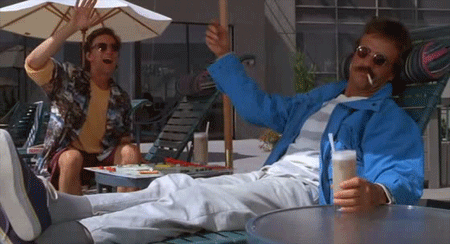 Another great one featuring Andrew Mccarthy (the heartthrob from "Pretty in Pink")
22. Dirty Dancing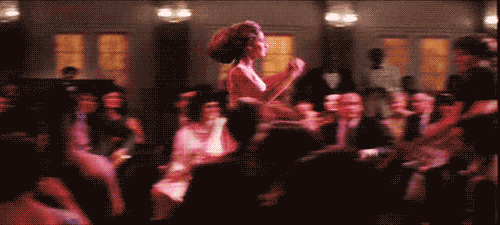 You'll have the time of your life watching this.
23. Good Morning, Vietnam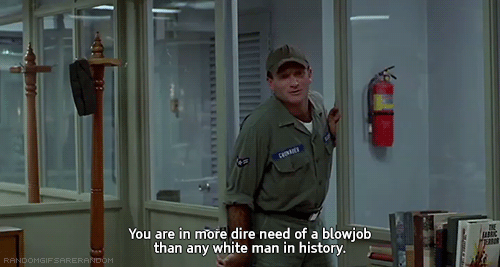 Relive Robin Williams' comedic genius with this fantastic film.
24. The Blues Brothers

If you take nothing from this list except this movie and "Ghostbusters", I will be totally okay with that.
25. Xanadu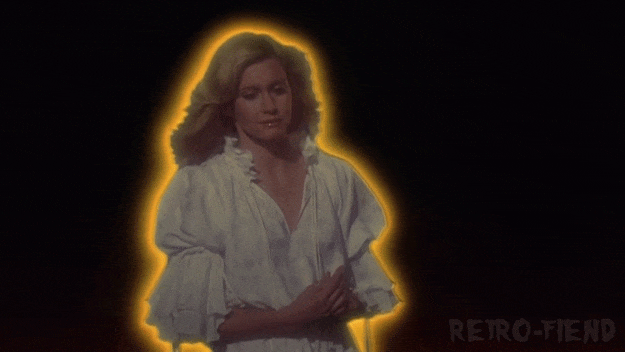 What do you mean Olivia Newton-John isn't actually a goddess? Or a muse? Or both?
26. Dead Poets Society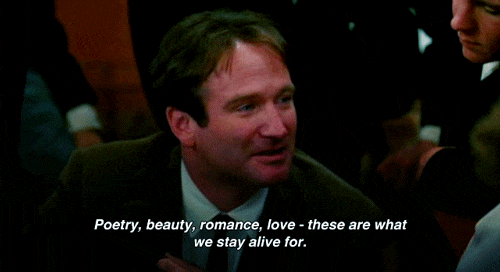 Trigger warning for this one. If you can handle it, don't forget the tissues. Brilliance and tragedy often go hand in hand.
27. Flash Gordon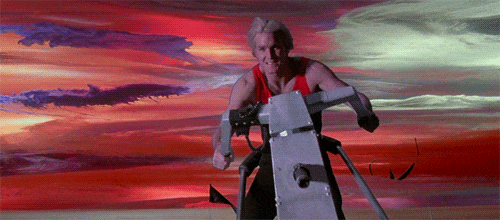 There are some movies you may not understand on this list. Lump this one in with "Xanadu".
28. Grease 2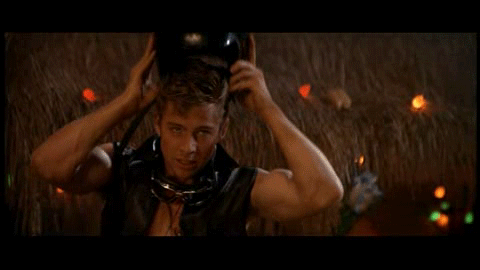 Way better than the first one, in my truly honest opinion.
29. The Sure Thing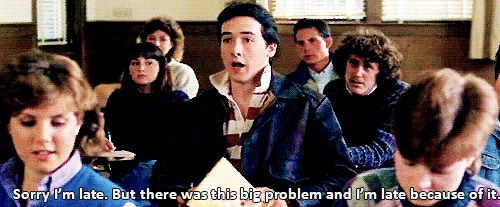 I broke the John Cusack rule, but also, I will never stop equating the name 'Elliot' with 'the kid who eats paste'.
30. Valley Girl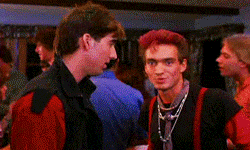 For the love of Nicholas Cage, watch this movie.
31. Stripes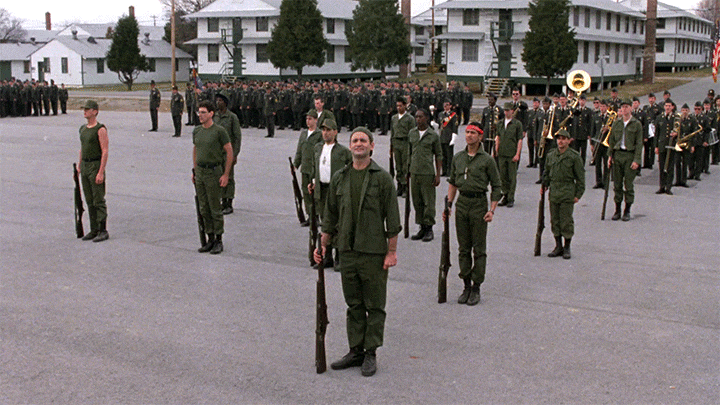 Bill Murray and Harold Ramis, back at it again.
32. Some Kind of Wonderful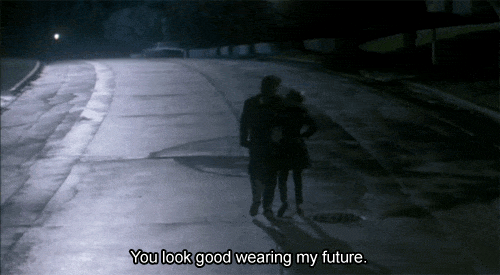 John Hughes was a genius. Mary Stuart Masterson is the best.
33. Girls Just Want to Have Fun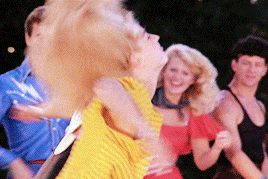 Sarah Jessica Parker and Helen Hunt? Sign me up.
34. Cannonball Run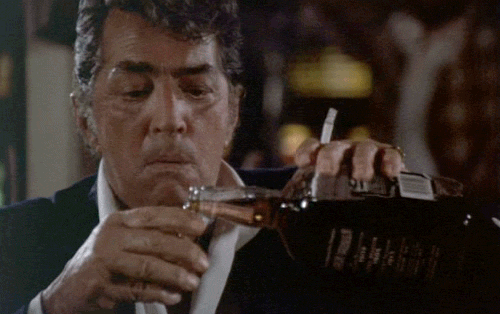 Lump this in with "Caddyshack" and the "Blues Brothers", because the cast in all these films is amazing.
35. Heaven Help Us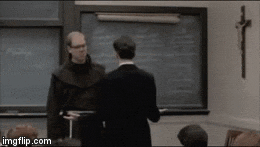 A bunch of prep-school boys and a love story. Andrew Mccarthy makes a return once again. Also, young Patrick Dempsey.
36. Scrooged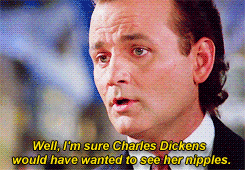 This is more of a spin on the Christmas tale but is the best rendition.
37. Breakin'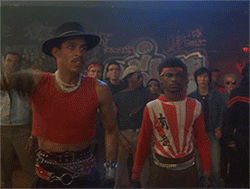 The first ever step-up movie.
38. Planes, Trains and Automobiles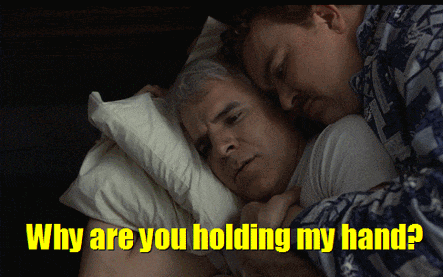 Steve Martin and John Candy will have you peeing your pants.
39. Die Hard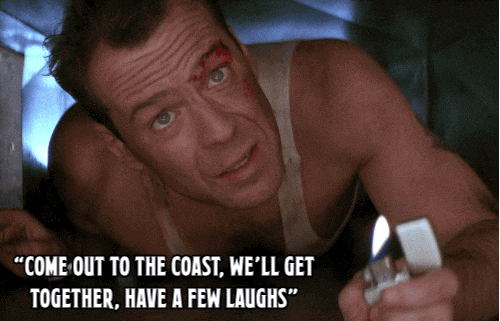 Bruce Willis made this series as iconic as possible and he did not bore us for a second.
40. Coming to America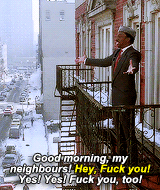 I had to put Eddie Murphy on this list.