Earlier this month, a local nightclub turned their weekly "Wet and Wild" contest into an incredible fundraising opportunity. All of the money bid on contestants that night was donated to help the victims of Hurricane Maria in Puerto Rico. I was ready and eager to make a contribution myself until I pulled out my wallet and realized... I'm broke.
Okay, so that wasn't actually a new realization. I lost my job two months ago, and am still searching high and low for a new one. I'm also a full-time student whose financial aid has yet to disburse, and already have about four years of student debt on my tail. I've been paying for my groceries for weeks with gift cards I earned doing surveys online in between homework and filling out job applications. Even that same night my boyfriend offered to pay my cover charge for the club because he knew I wouldn't be able to afford it.
But despite all that, I still know with a heavy heart that many of those who were affected by any of the current disasters that have struck our world - whether it be a hurricane, a fire, or a shooting - were in a way worse position than I was. So, how could I help? I wasn't really sure at first, which is why I went home and compiled this list of 8 ways you can help those in need without emptying your pockets.
---
1.) Give what you DO have.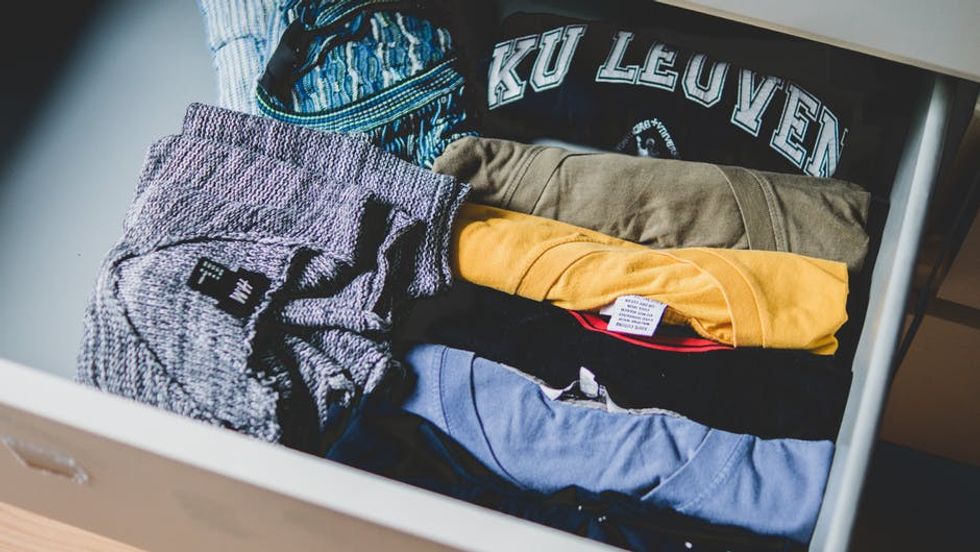 I may not have ample amounts of cash to hand over to disaster victims. But, you know what I do have? A large bag full of old clothes I've been meaning to take to the thrift store. A box of non-perishable pasta mix that I forgot to read the allergy label on before I bought it. An extra towel in the bathroom cupboard, right beside that unopened box of tampons I'll likely never need again. Some garbage bags that were too small to fit our kitchen trashcan. All of these items were on the list provided by United Puerto Rico of material donations needed by victims of the Puerto Rico hurricane. There were also plenty of other common, household items on the list too including diapers, dish soap, extension cords, and pillows. In Oregon, they are also currently seeking donations for supplies to help rebuild the homes and communities lost to the Grant County wildfire. Some items on the wishlist organized by Fairgrounds Relief Center include hoses, hand tools, shovels, axes, power tools, generators, hammers, and light bulbs. If you've got an extra something lying around, consider donating what you have to disaster victims who can't currently get a hold of these items.
2.) Donate blood.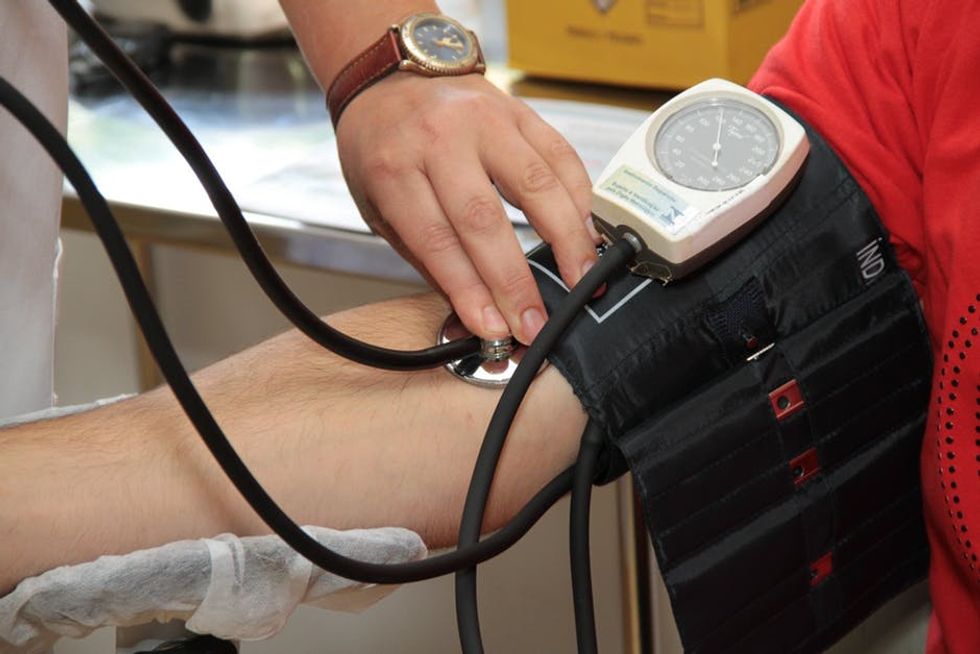 Whether there was a natural disaster or an act of violence, acts of devastation often leave many people injured without enough resources to help everyone. Following the recent terrorist attack in Las Vegas, for example, over 500 people are reported to be in need of medical attention. If you are close enough to the Las Vegas area and meet the necessary criteria, you can donate your blood to those in need. Bloodworks, a popular blood bank with locations throughout the Northwest, currently has twelve offices open Tuesday - Sunday for those who can donate blood to the Las Vegas victims. If you are able to donate, you can sign up for an appointment at the office nearest you via the Bloodworks website, or by calling 1-800-398-7888.
3.) Watch out for their furry friends.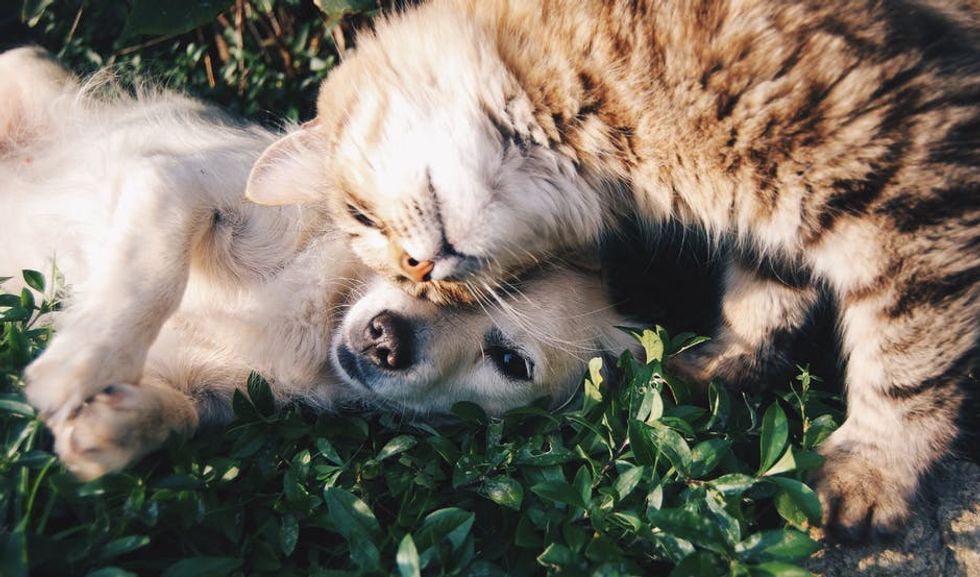 Are you an animal lover? Have room for a few extra paws at your place? Consider fostering animals whose families are struggling after a tragedy. Shelters in Texas are overflowing with thousands of pets who were not allowed in hotels, had to be left behind, or somehow got out during Hurricane Harvey. The SPCA of Texas and Austin Pets Alive are both seeking foster homes for all these new arrivals. According to Austin Pets Alive, the amount of dogs currently in their care have tripled! If some belly scratches and a few park dates with Fido sound right up your alley, check out the websites above for information on how you can get involved in fostering pets affected by Harvey.
4.) Use your time.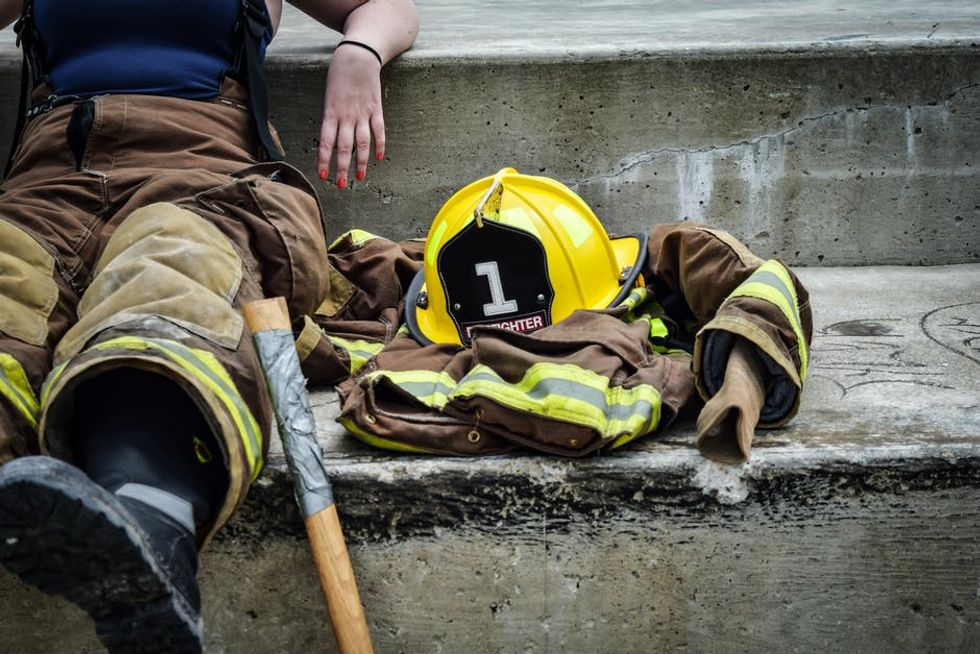 Not everyone lives close enough to physically help out after an area has been struck by tragedy. But, if you do, one of the best ways to lend a hand is to literally lend a hand. Especially if you have a certain skill that can be useful in times of need. In Mexico City, for example, there is currently a demand for volunteers with experience in architecture and medical care after the recent earthquake. Even if you aren't nearby after disasters strike, do a search for any groups or events in your area that are dedicated to providing assistance. Schools, churches, and community centers are great places to start. They may need volunteers for an already planned fundraiser, or even just an extra word-of-mouth. If all else fails, try organizing something on your own! Even if you don't have the funds to donate yourself, your friends, family, or community may be willing to pitch in if you get the ball rolling.
5.) Give up your airline miles.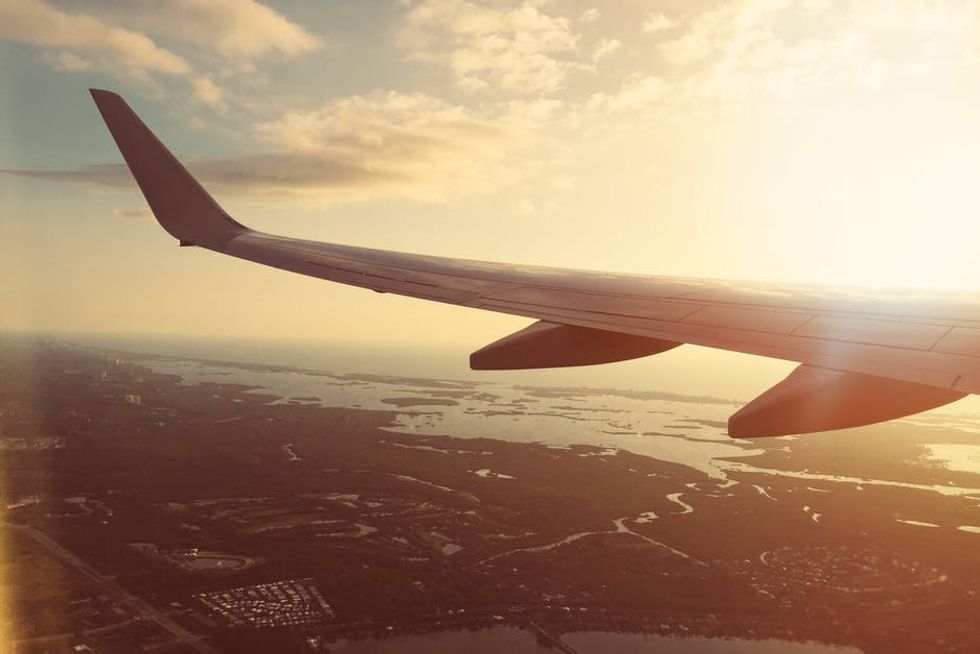 Are you a frequent flier? If so, you may be able to donate some of the miles you have racked up. There are many disaster victims who cannot afford to leave these areas to get to a safer place. Delta, United, American Airlines, Southwest, and other major airlines have programs set up where members can donate existing miles via a charity program, who will then in turn give those miles to those in need. Some of these programs do have a mile-minimum, so be sure to check with your airline loyalty program to see if you are eligible to help.
6.) Open up your doors...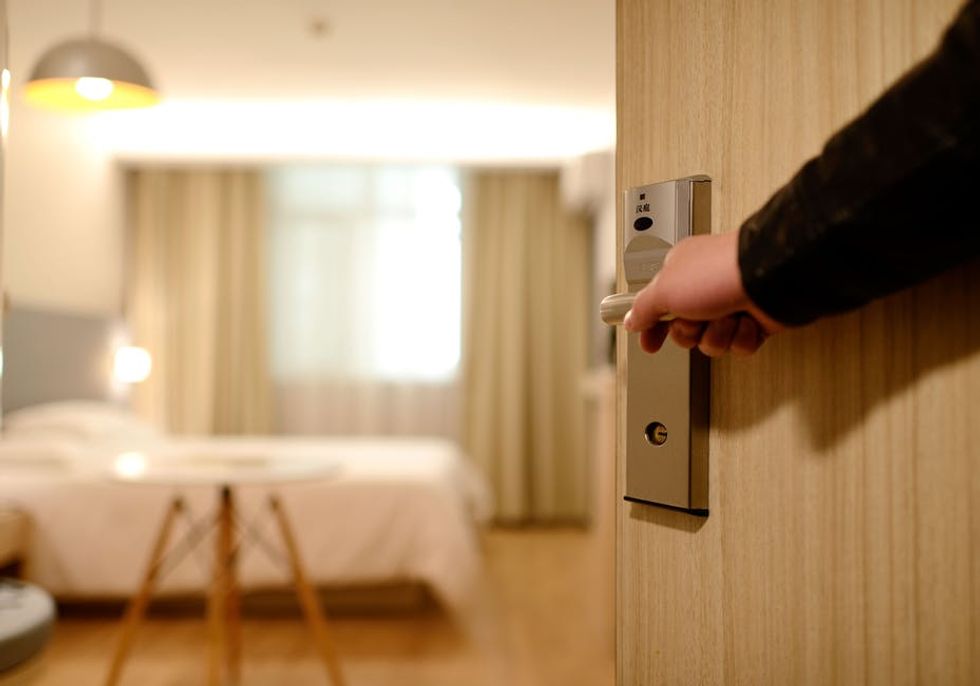 If you have an extra bed, you may be able to offer the space up to someone in need. The companies AirBNB and HipCamp are working with those in certain areas to provide free, temporary housing to those in disaster zones. If you are in certain areas of Florida, Alabama, Texas, or the Carolinas, you can list your home on AirBNB for free to those left without shelter from the hurricanes. If you are in California in the areas of Berkeley, Oakland, San Francisco, Marin, Mendocino, or North Alameda, the AirBNB option is also available to help those who cannot return home following the fires in Sonoma, Napa, and Mendocino counties. Also in California, you can get in contact with the staff at HipCamp and let them know if you are able to host those in need of a place to stay.
7.) ... And your Wi-Fi Connections
Emergency services in Mexico City are asking people near the areas affected by the earthquake to make their private wi-fi connections public. Why? The Internet is one of the strongest means of communication that we have today. An open access point to the Internet could help people find their missing loved ones, shelter, transportation, or access to emergency services if needed. A similar request was made last year following the devastating earthquake in Italy, after locals realized phone lines were down yet many still had ways to access the Internet if given an open wi-fi connection nearby. Check out this article to see how to open up your networks safely, so your good deed does not get taken advantage of by the wrong crowd.
8.) Share, share, share!


If you're reading this, I'm going to have to assume you've got access to the Internet in some form. Believe it or not, your presence on social media can actually be extremely helpful following a tragedy. After the terrorist attack at the Ariana Grande concert in Manchester earlier this year, this Twitter thread with information on those who went missing was re-tweeted almost 60,000 times. That's close to 60,000 people seeing and sharing this information so others knew who to keep an eye out for! Following any tragedy, I try to share any and all information I come across: whether it be links to fundraisers, phone numbers for victims and families to call, pictures of those missing, individual stories of victims, or anything else that helps get important information out there. One extra click could make a huge difference. To get you started, I've listed some links below to various fundraisers, organizations, and donation sites for many of the areas that have recently witnessed tragedy. Obviously, there are more out there, so if you know of any others let me know in the comments or send me a tweet!
Boys and Girls Clubs of Puerto Rico (Puerto Rico)
California Victim Compensation Board (Vegas)
Center for Volunteer and Non Profit Leadership (California)
Coalition for the Homeless of Houston and Harris County (Texas)
Community Foundation of Mendocino County (California)
Corpus Christi Food Bank (Texas)
Councilman Greenfield's Amazon Wishlist (Puerto Rico)
Direct Relief (Mexico, Puerto Rico, Texas, and Florida)

Facebook Crisis Response Page for Northern California (California)
Food Bank of the Golden Crescent (Texas)
Foundation for Puerto Rico (Puerto Rico)
Friends of the Columbia Gorge (Oregon)
Global Giving: Florida (Florida)
Global Giving: Hurricane Harvey (Texas)
Global Giving: Puerto Rico (Puerto Rico)
Hood River County Sheriff and Search and Rescue (Oregon)
Las Vegas Victim's Fund (Vegas)
Napa Valley Community Foundation (California)
Reinas Unidas Fundraiser (Puerto Rico)
Rocket Dog Rescue (California)
Save the Children (Puerto Rico)
Sonoma County Resilence Fund (California)
Southern Baptist Disaster Relief (Texas)
South Texas Blood and Tissue Center (Texas)
The Center for Disaster Philanthropy (Texas)
The Greater Houston Community Foundation (Texas)
UNICEF Puerto Rico (Puerto Rico)
Unidos Hispanic Federation (Puerto Rico)
United for Puerto Rico (Puerto Rico)
United Way of Greater Houston (Texas)
Volunteers in Medicine of Southern Nevada (Vegas)
Wildland Firefighter Foundation (Oregon)
World Central Kitchen (Puerto Rico)