For those of you that attend college on the semester system, your summer is drawing to a close. However, those of us that attend schools on the quarter system, like Cal Poly, we still have almost two months of summer to fill. The question now is what to do with all our extra time. Fortunately for those of you reading this article, and for those of you living in the Bay Area, I have multiple ways for you to end your summer on a high note. Just don't forget your student ID (some of these places offer locals discounts, too!).
1. Go to the Santa Cruz Beach Boardwalk.

Sun. Surf. Sand. What I've always thought made the Beach Boardwalk better than other ones that I've been to would have to be just how cheap it is. With its free admission and rides that are only $4 to $6 each, the Beach Boardwalk was practically made for college students. Not to mention, the food is really good for amusement parks-funnel cakes, saltwater taffy, and soft serve, and even healthy options like corn on the cob and smoothies. If you finish the rides quickly, or you aren't that much of a ride person, never fear. There's a "Fright Walk" (which is actually super terrifying), laser tag, an indoor pirate-themed mini golf course, and an arcade, on top of shopping. It's also a short drive from downtown Santa Cruz. Or, you know, you could just go to the "beach" part of the Beach Boardwalk. They have free movies and free concerts, on top of the obvious surf and sand.

2. Monterey Bay Aquarium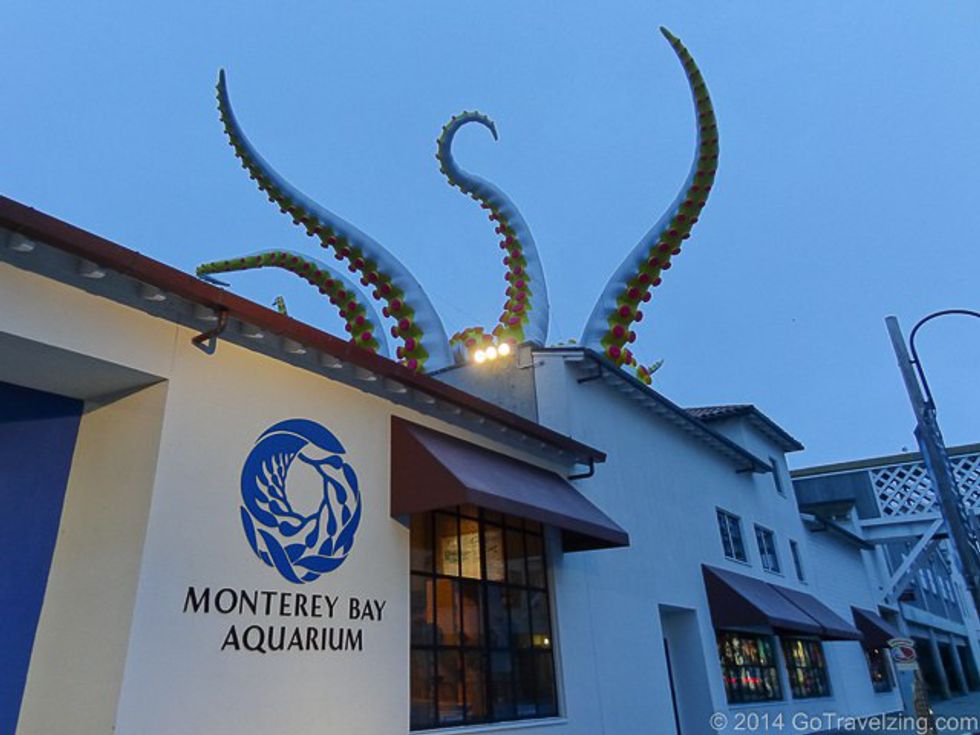 Have you seen "Finding Dory" yet? If you have, then you'll know that most of the movie takes place at an aquarium that is based off of the Monterey Bay Aquarium. (And if you haven't, get your butt to the movie theaters!). Located smack-dab in the middle of downtown Monterey, the Aquarium is fun for everyone. The otters are the cutest thing on the planet, and the penguins are so fun to watch. There are tide pools if you want to get up-close and personal, and the Open Sea exhibit if you don't. (Trust me, those sharks aren't like the ones from "Finding Nemo"). The Aquarium has sea creatures that you won't find anywhere else. It's a truly breathtaking experience. The Aquarium is kind of pricey, at $40 with a student discount, but it's totally worth it. Since it's "educational," you could probably get your parents to pay for it. Like I already said, it's in the middle of downtown Monterey, so when you're done looking at the fishies, you can explore Monterey Bay.

3. California Academy of Sciences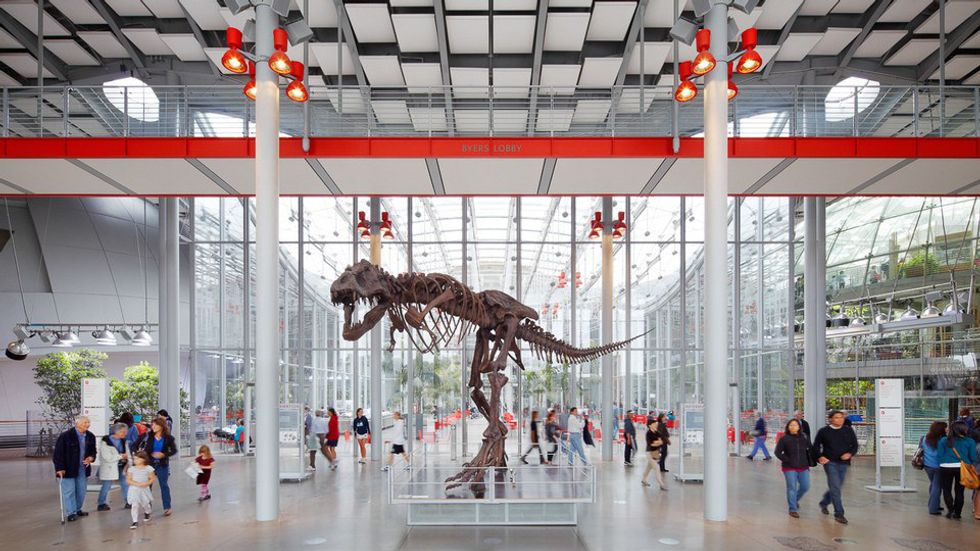 Where else can you find a planetarium, an aquarium, and a replica of the rain forest? Located in Golden Gate Park, the Cal Academy of Sciences is truly one of a kind. This is the most expensive place to go on the list, but it is worth the price. Trust me. Like the Monterey Bay Aquarium, they have student prices as well, and you could spend four or five hours here, because you're going to want to see everything. They don't have as many hands-on activities here, but you won't mind because the exhibits and the animals are so cool, it's unreal. For starters, Claude, the albino alligator that calls the Cal Academy home, has over ten thousand hits on Google and his own Wikipedia page! I'm not a fan in general of things that want to/could eat me, but Claude is pretty awesome to see in person. As a kid who has barely left the United States, getting a chance to enter a temperature-controlled replica of a rainforest was breathtaking. Make sure you go to the very top level of the academy, because they have awesome views of Golden Gate Park and a living roof. They have activities to do at night, too, but I'm not going to say any more; you need to go to find out for yourself.

4. Madame Tussaud's San Francisco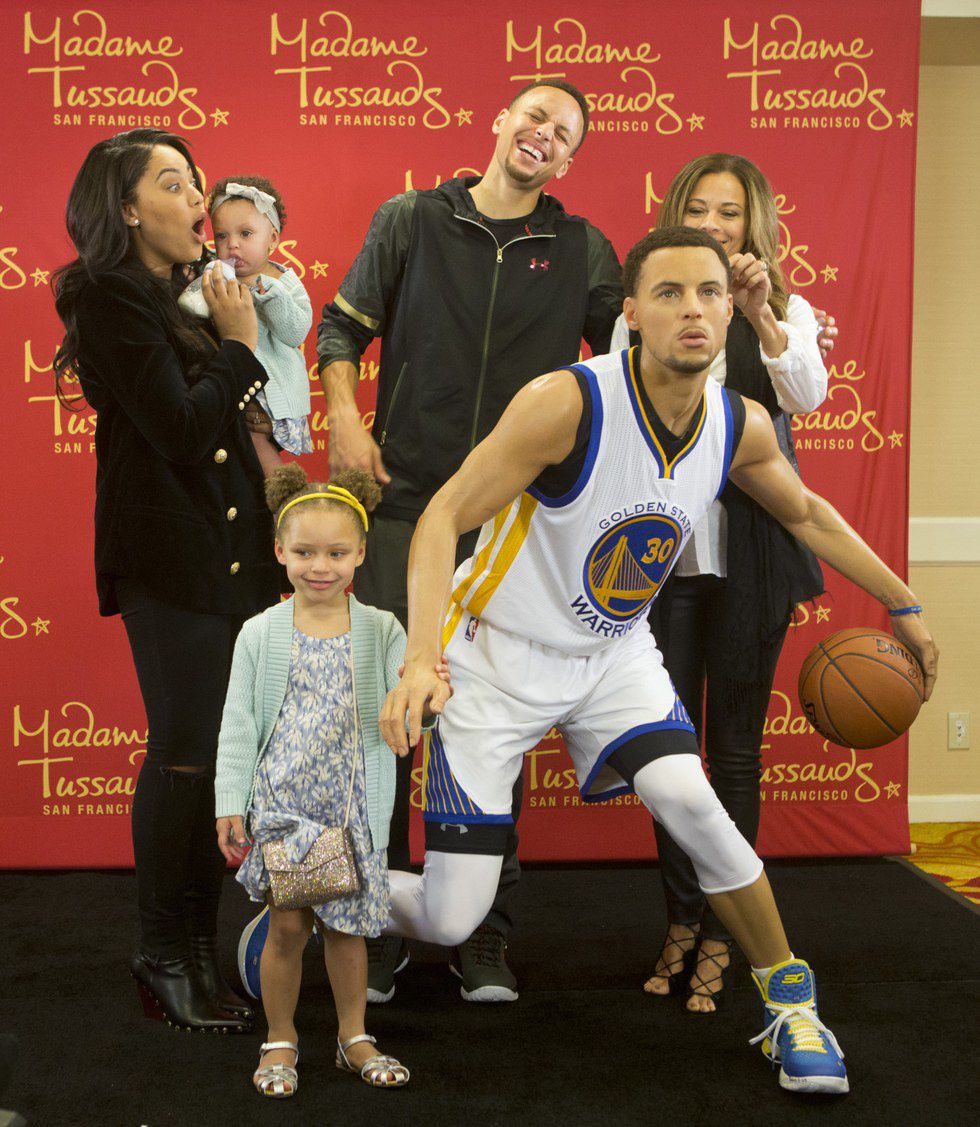 I don't know what it is about wax museums, but I can't decide whether I like them or if they scare the crap out of me. Either way, I really recommend the wax museum. Where else are you going to see Celine Dion, Brad Pitt, and Steve Irwin (RIP) all in the same place? If you're one of those people that does actually like to be freaked out, there's a horror room also, complete with medieval torture devices. When you're finished with the wax museum, you can explore San Francisco.

5. Pier 39 at San Francisco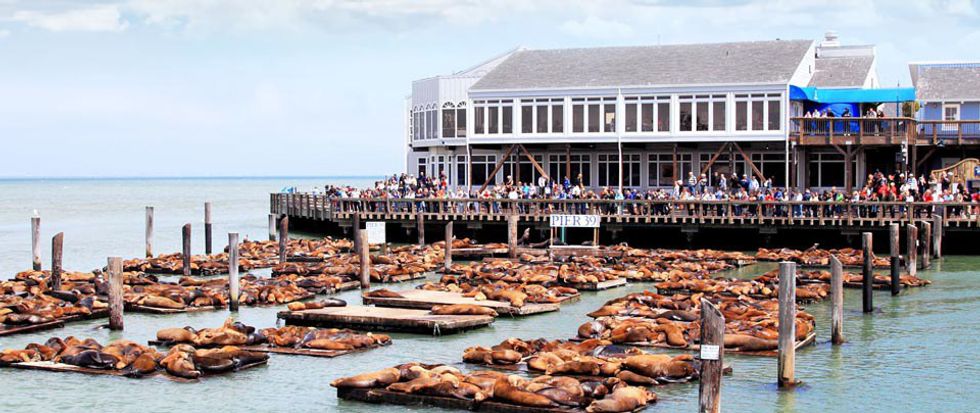 Before you roll your eyes at me and mutter "tourist" under your breath, hear me out. I live 45 minutes from the city, so I don't consider myself a tourist, but Pier 39 is one of my favorite places in the city. Sometimes, the tourist traps are the best places to be. The food here is fantastic -- I highly recommend the clam chowder (it is San Francisco, after all). There's another aquarium, the Aquarium of the Bay (Can you tell I like aquariums?), and the sea lions that call the rocks around the pier home are hysterical. The stores aren't all "touristy," there's a shoe store that has Uggs, Vans, and more, and there's even a mock Build-a-Bear and a NFL/college shop. Go to Pier 39, if for no other reason than to say that you did. Or just take my word for it, and have fun.
6. Make a Bonfire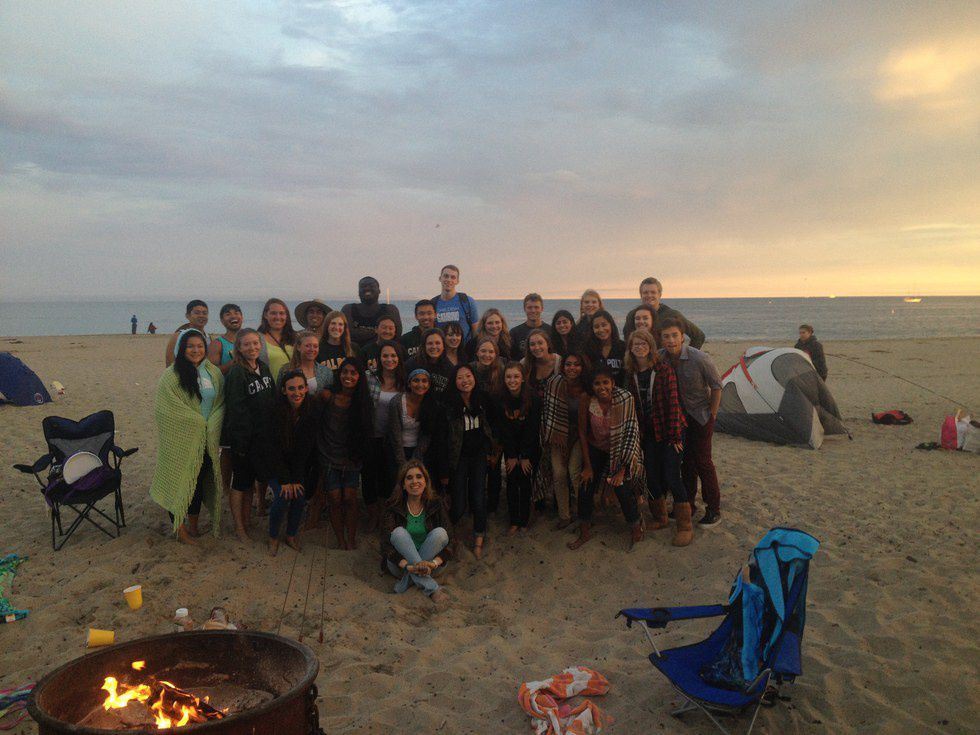 Bonfires are summer. It's cold at night, but not so cold that you're forced to wear five layers and boots and have to go inside after 10 minutes. Instead, you're wearing jeans and a shirt, maybe a jacket, or shorts if you're one of those people that never gets cold (The cold never bothered you anyway, right, Elsa?). The drop in temperature, particularly if you're at the beach, is a great excuse to cuddle up to your crush (will someone tell me if this actually works?). You don't need to be at the beach to make a bonfire -- you can use a backyard fire pit, or even a grill to make s'mores. Light some anti-mosquito candles, grab s'mores supplies and some blankets, and boom. Instant fun.
7. San Jose Giants Baseball game/San Francisco Giants Baseball game
[rebelmouse-proxy-image https://media.rbl.ms/image?u=%2Ffiles%2F2016%2F07%2F30%2F6360550182413616491886548576_download.gif&ho=https%3A%2F%2Faz616578.vo.msecnd.net&s=257&h=34bb9e8b3ae0f66e9c43f991601a8b0e0c61daf25ebbb274bacd899c1c8d59ff&size=980x&c=2659693932 crop_info="%7B%22image%22%3A%20%22https%3A//media.rbl.ms/image%3Fu%3D%252Ffiles%252F2016%252F07%252F30%252F6360550182413616491886548576_download.gif%26ho%3Dhttps%253A%252F%252Faz616578.vo.msecnd.net%26s%3D257%26h%3D34bb9e8b3ae0f66e9c43f991601a8b0e0c61daf25ebbb274bacd899c1c8d59ff%26size%3D980x%26c%3D2659693932%22%7D" expand=1]
Sorry, I lied. Baseball is summer. It's the American pastime. Even if you aren't really a fan, like me, the energy at sporting events is so powerful that you'll find yourself sucked in. Girls: boys in tight pants. That is all. One thing that's great about SJ Giants games is that a lot of local businesses hand out stacks of free tickets, and for those of us that are broke, that's practically a godsend. Plus, you get the added perks of getting to see SF Giants players before they were famous. If you're headed to a SF Giants game, it's even better than the minor league one. AT&T Stadium is beautiful, and as much as I love San Jose, San Francisco is like the better older sibling that we just can't compete with. The view of the water is gorgeous -- just bring a blanket and a jacket -- or four (#alwayscold). Make sure you bring money for the food here -- it's more than just hot dogs and Cracker Jack. And for the love of God, don't wear a Dodgers jersey, or anything blue. You should already know not to wear any green or an A's Jersey. #battleofthebay
8. Attend an outdoor concert or music festival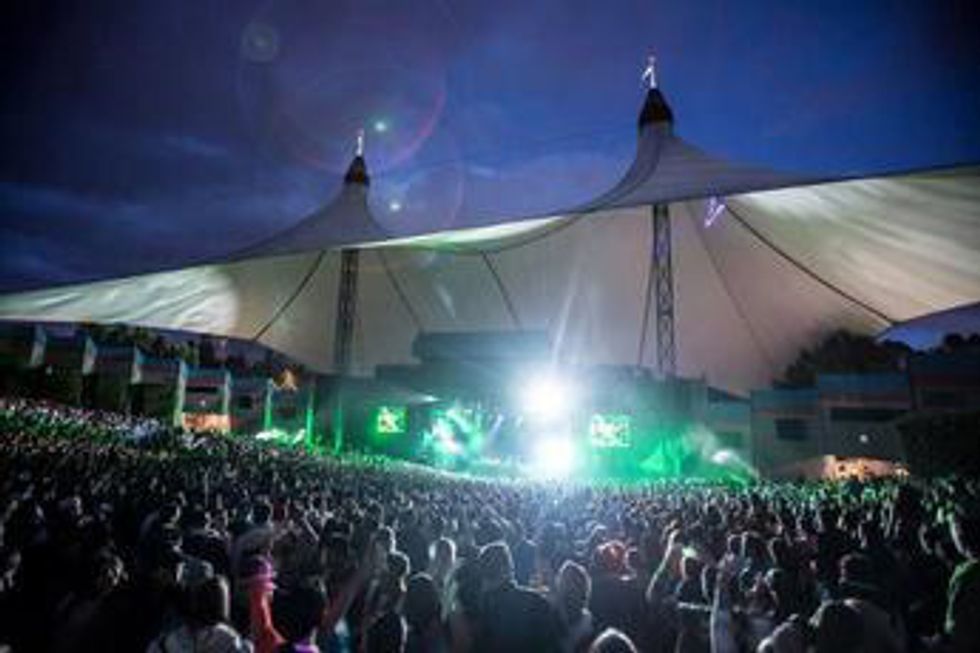 Concerts are amazing, but outdoor concerts and festivals are even better. If you're more of a general admission person, there's Outside Lands or WarpTour. If you like to sit in seats but still be outside, there's Shoreline Ampitheater or even Levi's Stadium. If you're already in San Luis Obispo, Avila Beach and Pismo have their fair share of concerts as well. The Boardwalk in Santa Cruz has outdoor concerts, as I already mentioned. I personally love outdoor concerts in the summer because the sky is so much clearer, and if you're going at night, you can see the stars. Also, who doesn't get sweaty and hot dancing during a concert? I know I do, and it's not a fun feeling. Being outside means that there's a place for all that body heat to go-up -- and if you're at a concert that takes place at night, the drop in temperature will also help cool you off. In my own experience, tickets to outdoor concerts can range just as much as tickets to an indoor show, from $25 for a general admission lawn ticket at Shoreline, to $145 for a single-day Outside Lands pass. My advice? Pick and choose who you really want to see, and don't buy food at the venue. They charge way too much, and everyone knows In-N-Out is the place to be post-concert.