"The true competitors are the ones who always play to win." -- Tom Brady
1. Robert Kraft is the real MVP.
He is the man behind the greatest success, turning one of the least successful clubs into one of the most successful franchises in NFL history.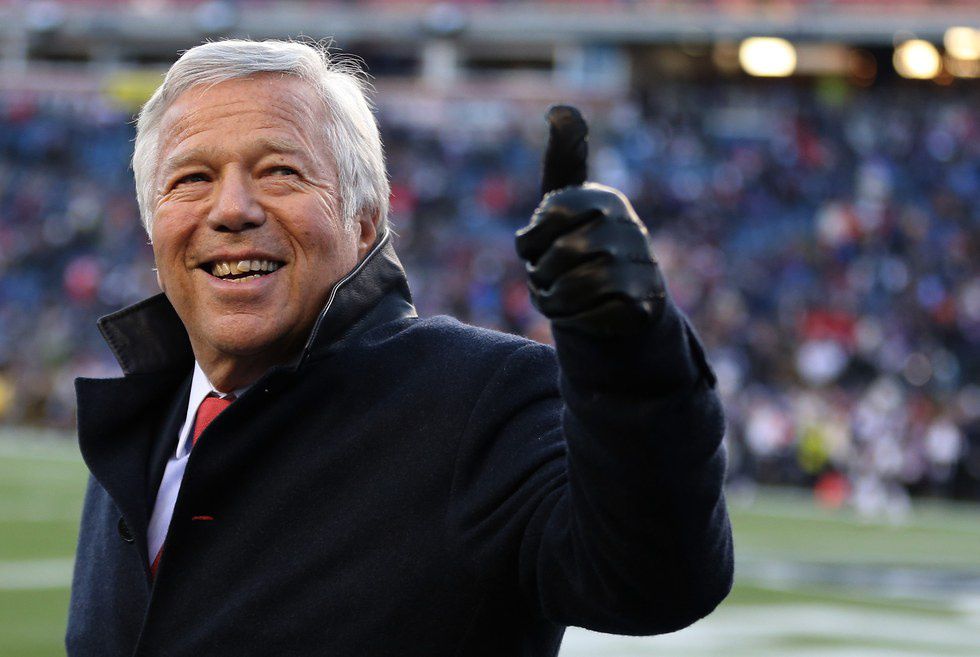 2. Bill Belichick knows what he's doing.
Not only is he among the top five head coaches with four or more wins in NFL history, but he is the only head coach in history to win three Super Bowl Championships in a four-year span. Belichick is also known for his killer facial expressions and for always dodging all of the questions in Q5 Patriots recaps.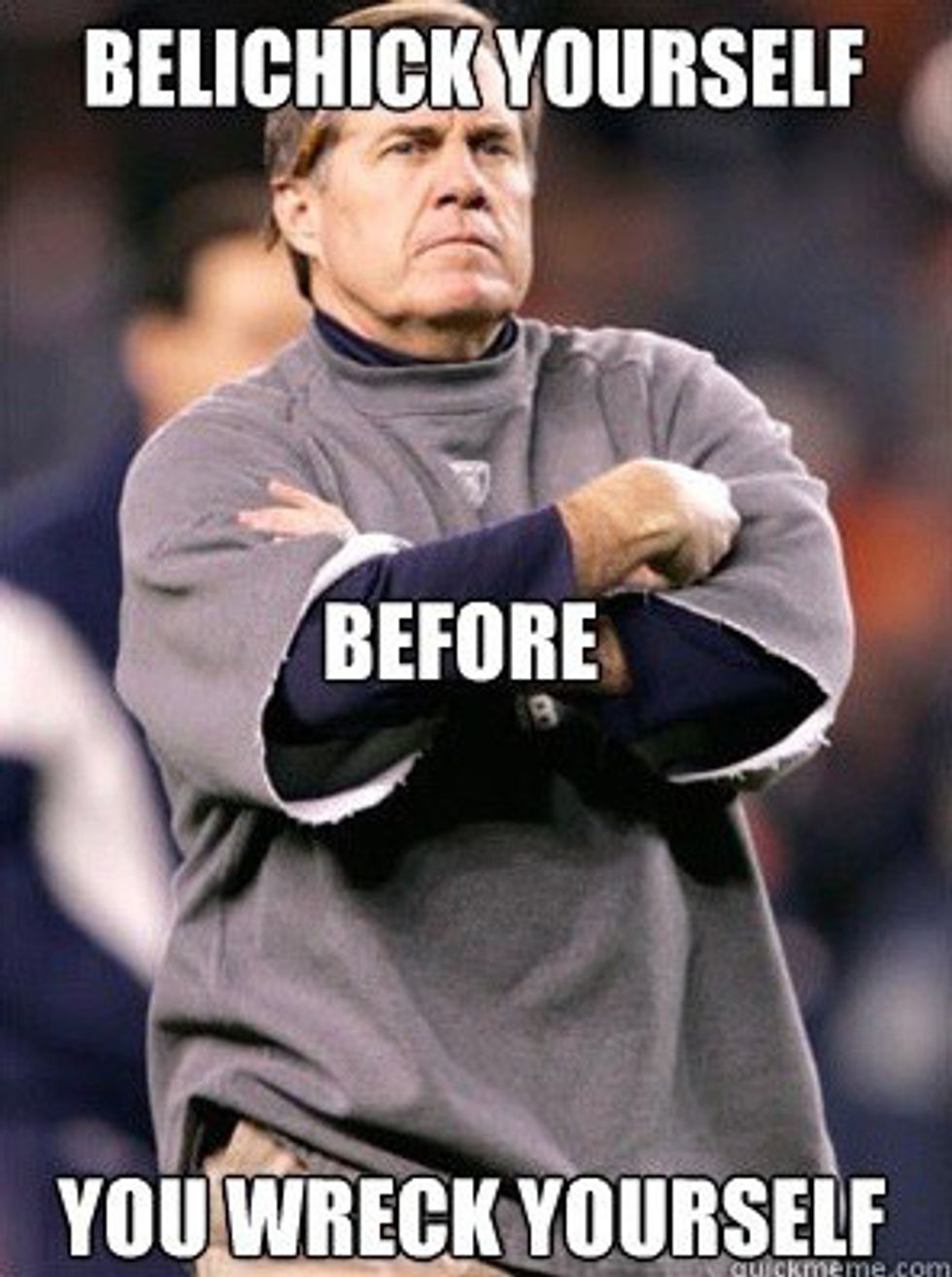 3. Patriots fans have the most pride.
You either are one or wish that you were one, let's be real.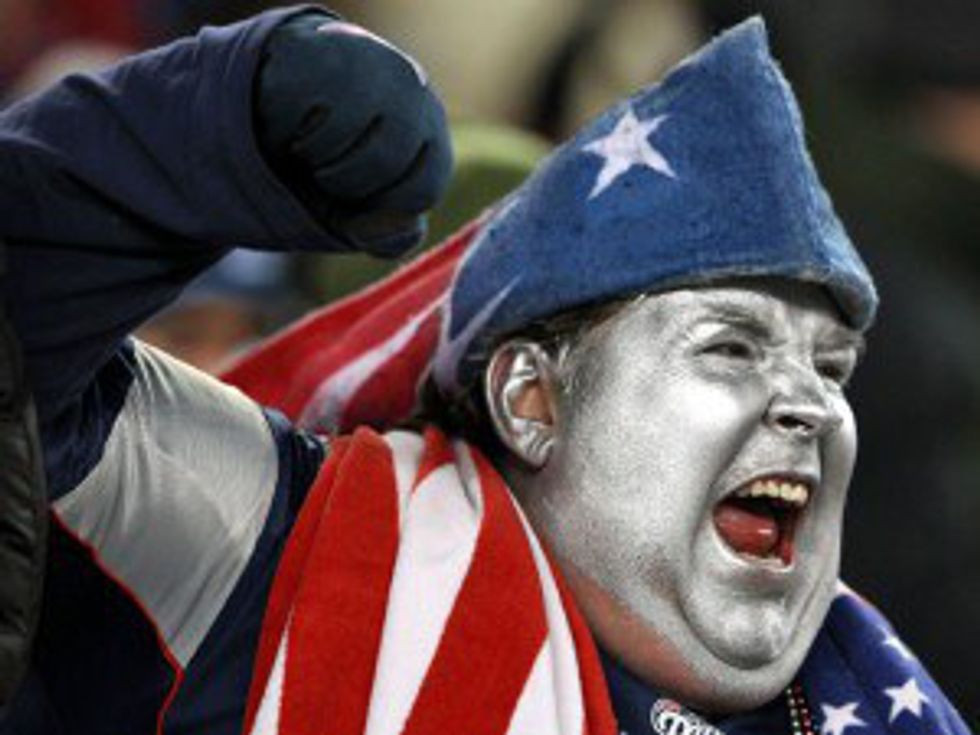 4. It took injuring our best players to beat us.
At 12-3, the NE Patriots are the AFC East team division leaders!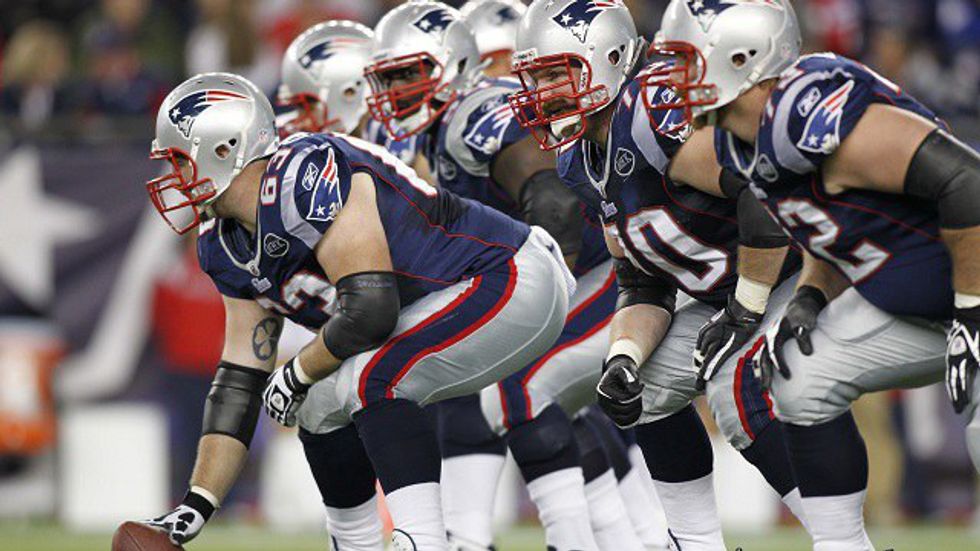 5. We have an end zone militia.
What other team can say that they have this?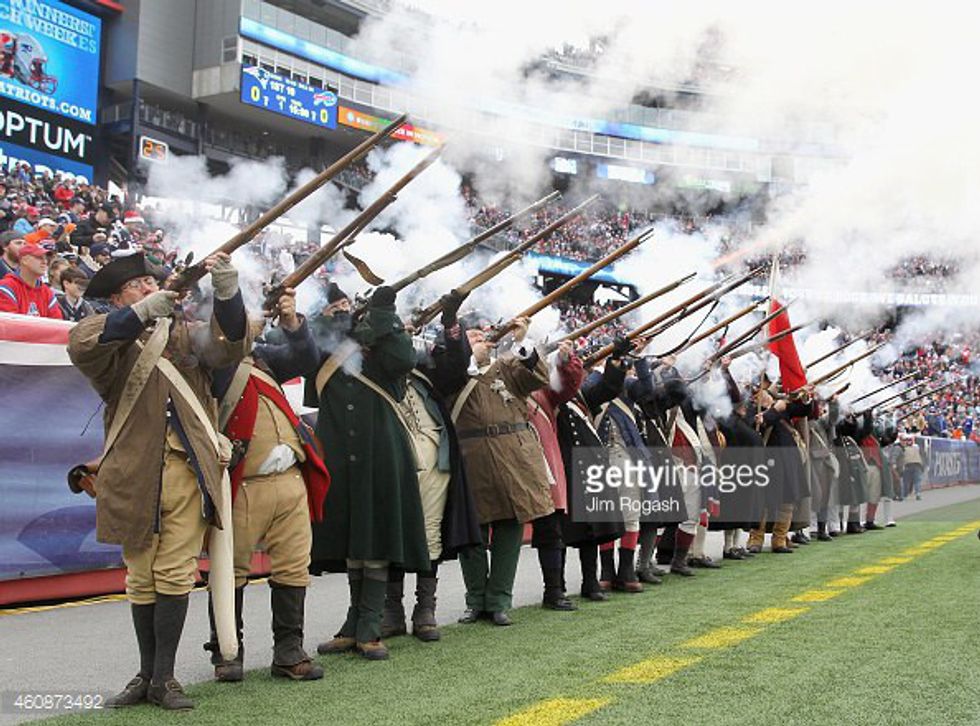 6. We have Gronkowski.
He's a savage.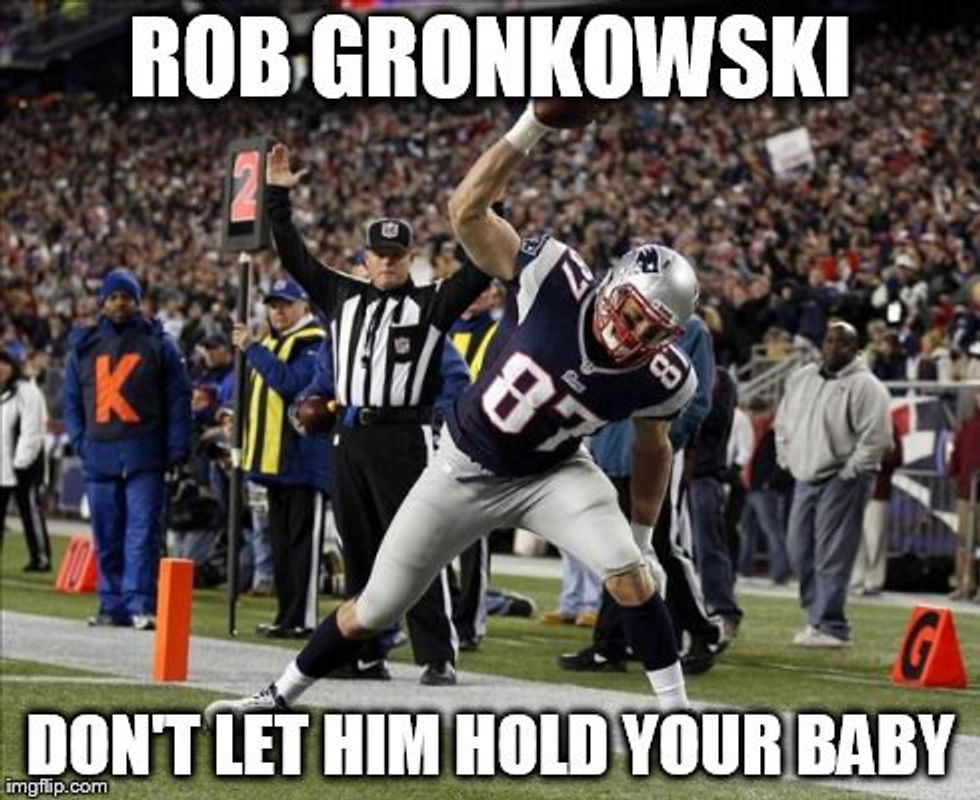 7. We also have the man who rarely ever misses a goal: Gostkowski.
Please stand for Stephen Gostkowski, ladies and gents.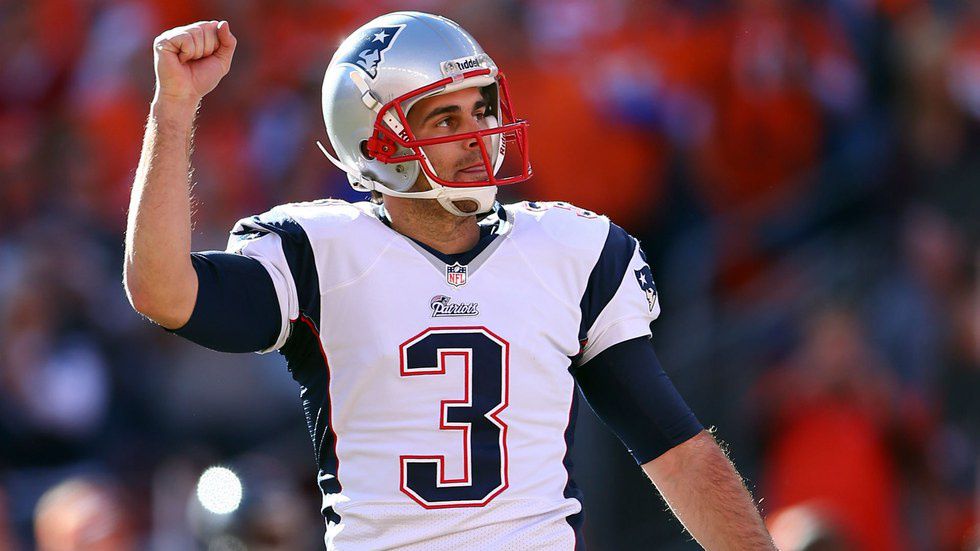 8. We have the G.O.A.T. (aka Tom Brady).
Everyone loves to hate on him. "For what?" Maybe it was for how he led his team to four Super Bowl victories. Or perhaps it was tying Dan Marino on the NFL's all-time touchdown list, just to name a couple stats.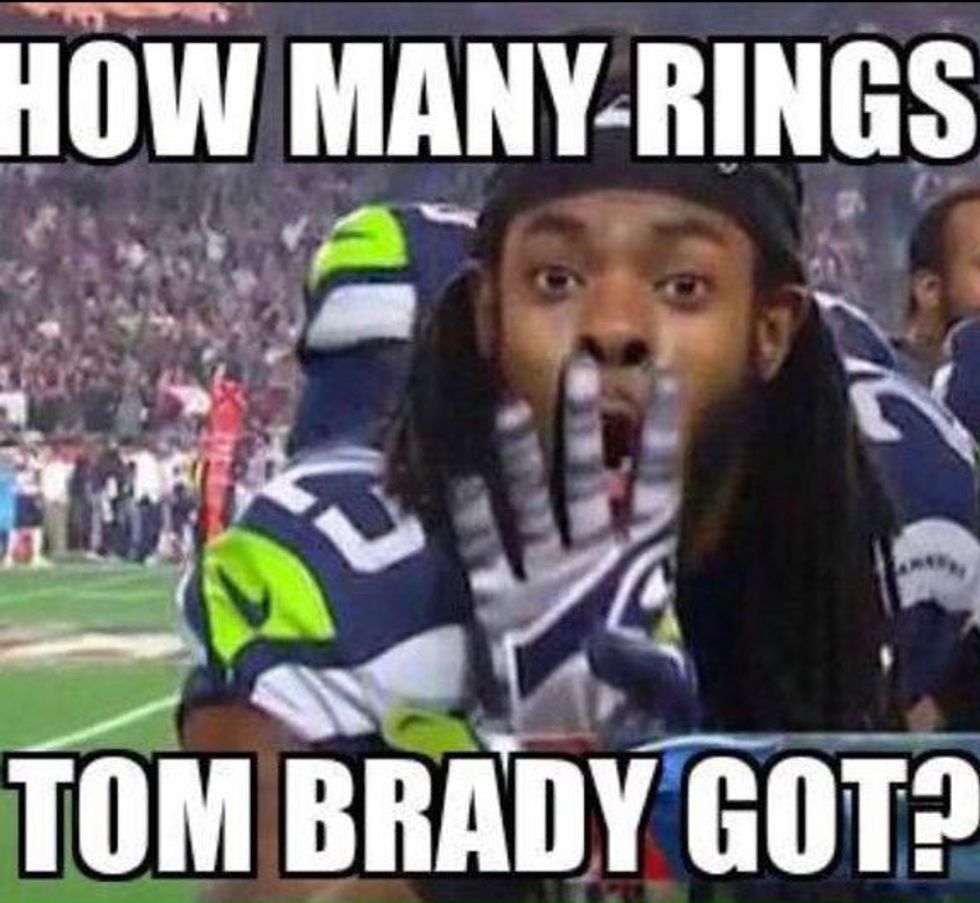 The thing about being a Patriots fan is that, no matter if we win or if we lose, we are a fan until the day we die.