We've all seen that token picture of Audrey Hepburn-- she smiles gently while sitting behind a countertop filled with flashes of silver and white objects; one hand serves as a delicate rest for her chin while the other gracefully bears a cigarette holder. She wears the classic Breakfast at Tiffany's getup--she has her hair tied up in a beehive, she dons a black dress and gloves, and she bears the signature Tiffany Diamond on her neck. She radiates beauty and elegance.
This is the first image I saw of the beloved movie star, and ever since I did my adoration for her has only grown. I'm lucky it did, because if it hadn't I would have likely never learned as much about her as I did. The amazing life of the beautiful actress spans far beyond the token, beautiful image of her with a cigarette, and it deserves to be shared. So, without further ado, here are eight incredible facts you didn't know about Audrey Hepburn.
1. She was an extremely talented ballerina.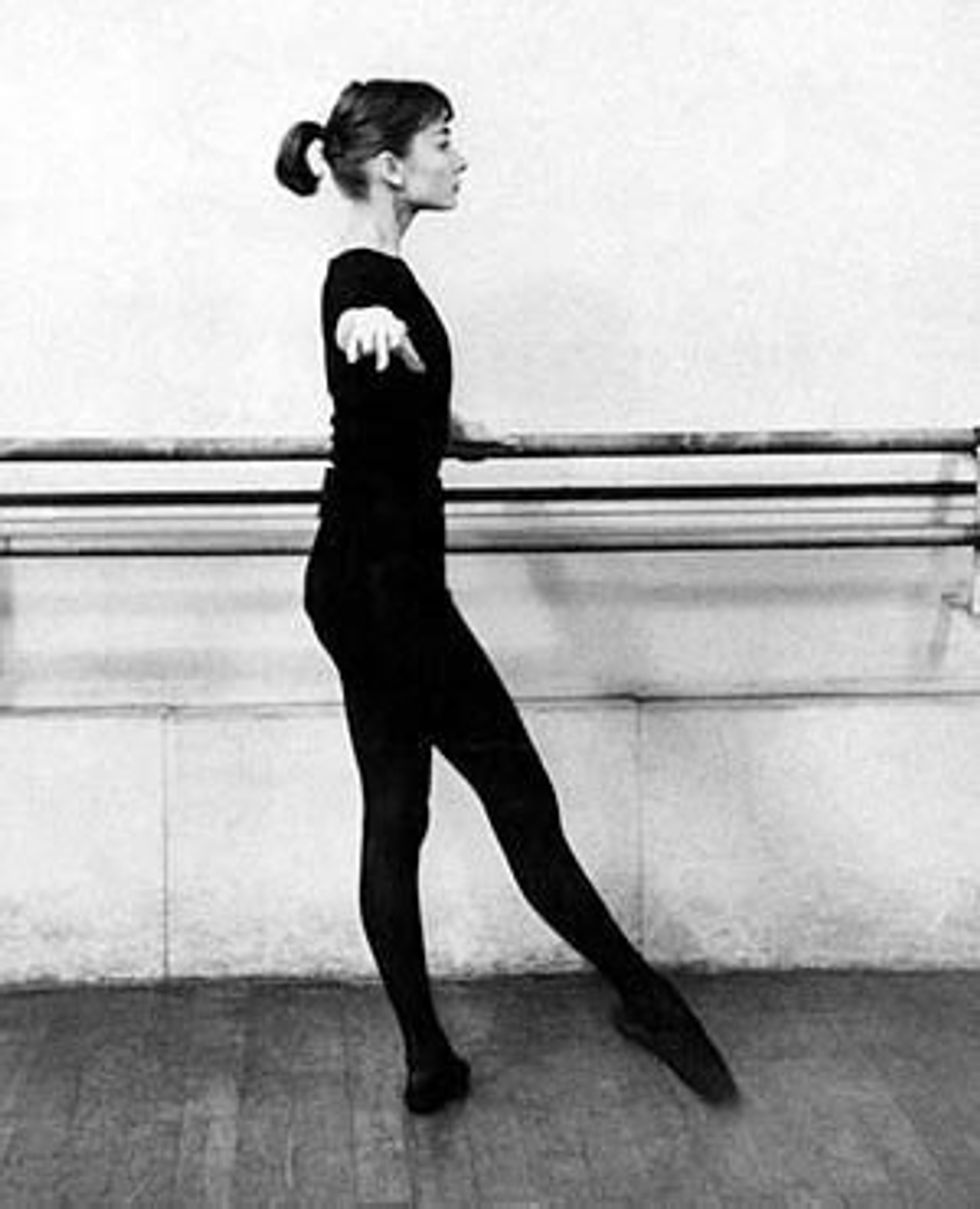 Before she was a star, Hepburn longed to be a famous ballerina. She began ballet training as a child and was reportedly very talented. Unfortunately, her tall height and poor health (stemming from malnutrition she suffered as a child) prevented her from accomplishing this goal, yet she continued to remain passionate about dancing and ballet for the entirety of her life.
2. During World War II, she aided the Dutch Resistance.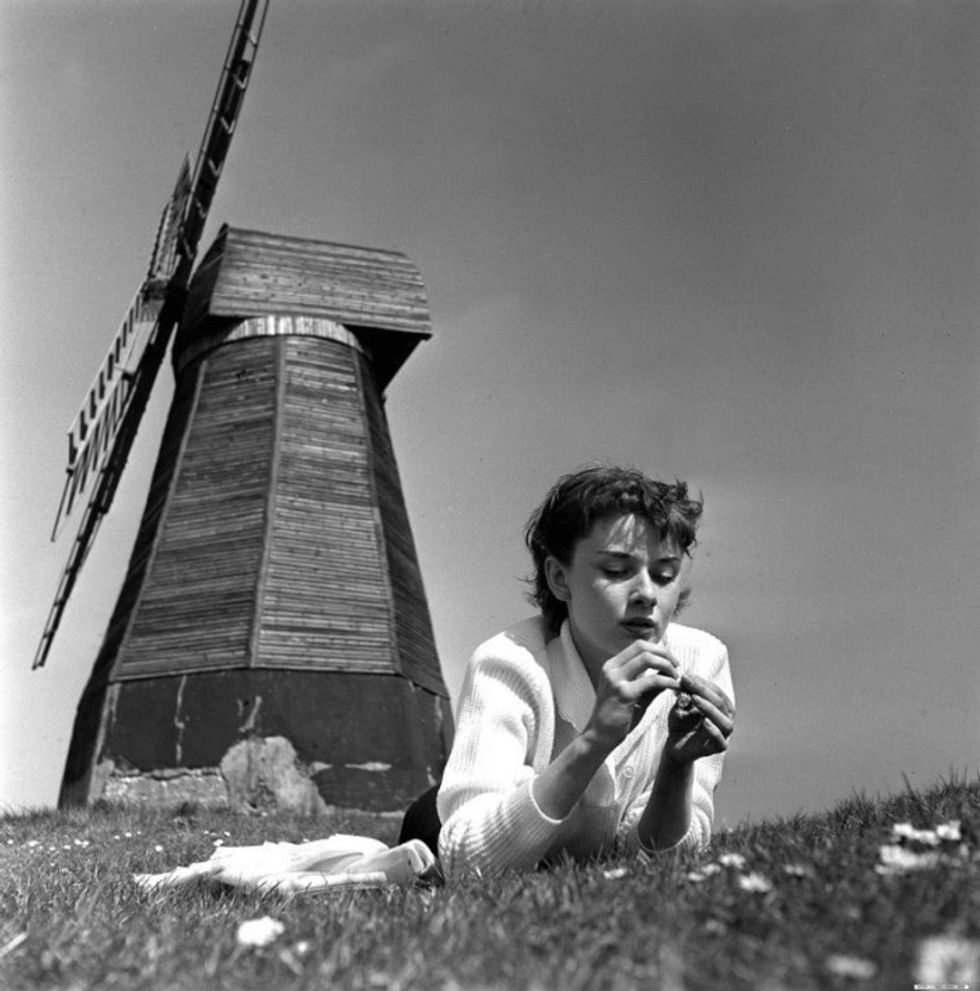 Audrey Hepburn's early life in the Netherlands was characterized by Nazi presence. During the 5-year German occupation of the country, the actress suffered from malnutrition due to a cutoff of food supplies. Despite this, and the fact that both of her parents were Nazi sympathizers, Audrey Hepburn worked for the Dutch Resistance during her adolescent life. She helped exchange papers and important documents between Resistance workers and raised money for the organization by performing ballet concerts for secret audiences. Later in life, Audrey reported that the attendants of these concerts refrained from clapping because they feared being caught.
3. She was an EGOT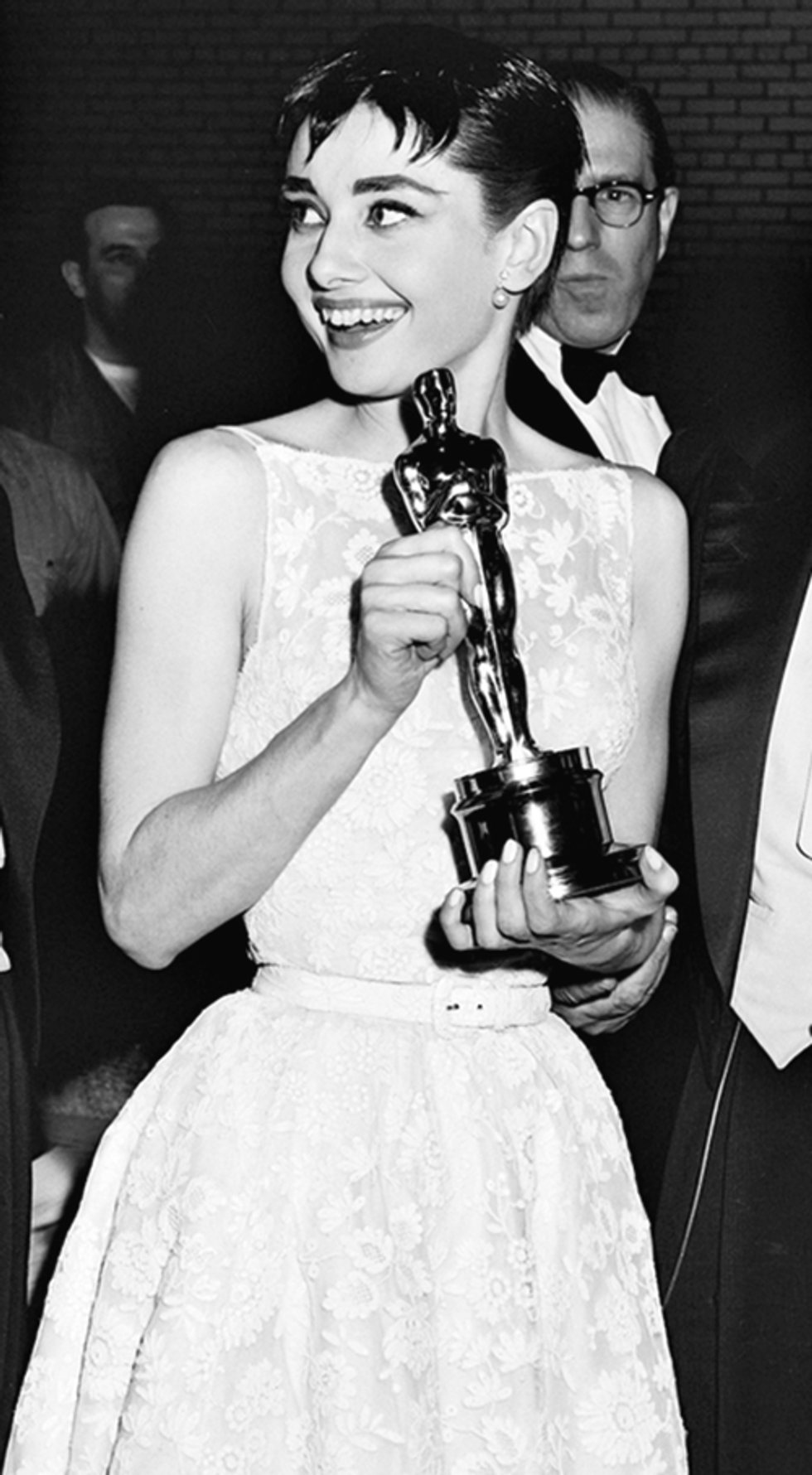 That's right, this multi-talented star won an Emmy, a Grammy, an Oscar, and a Tony. Not only that, but her first academy award was awarded to her after her very first major film, Roman Holiday.
4. She did not think of herself as beautiful.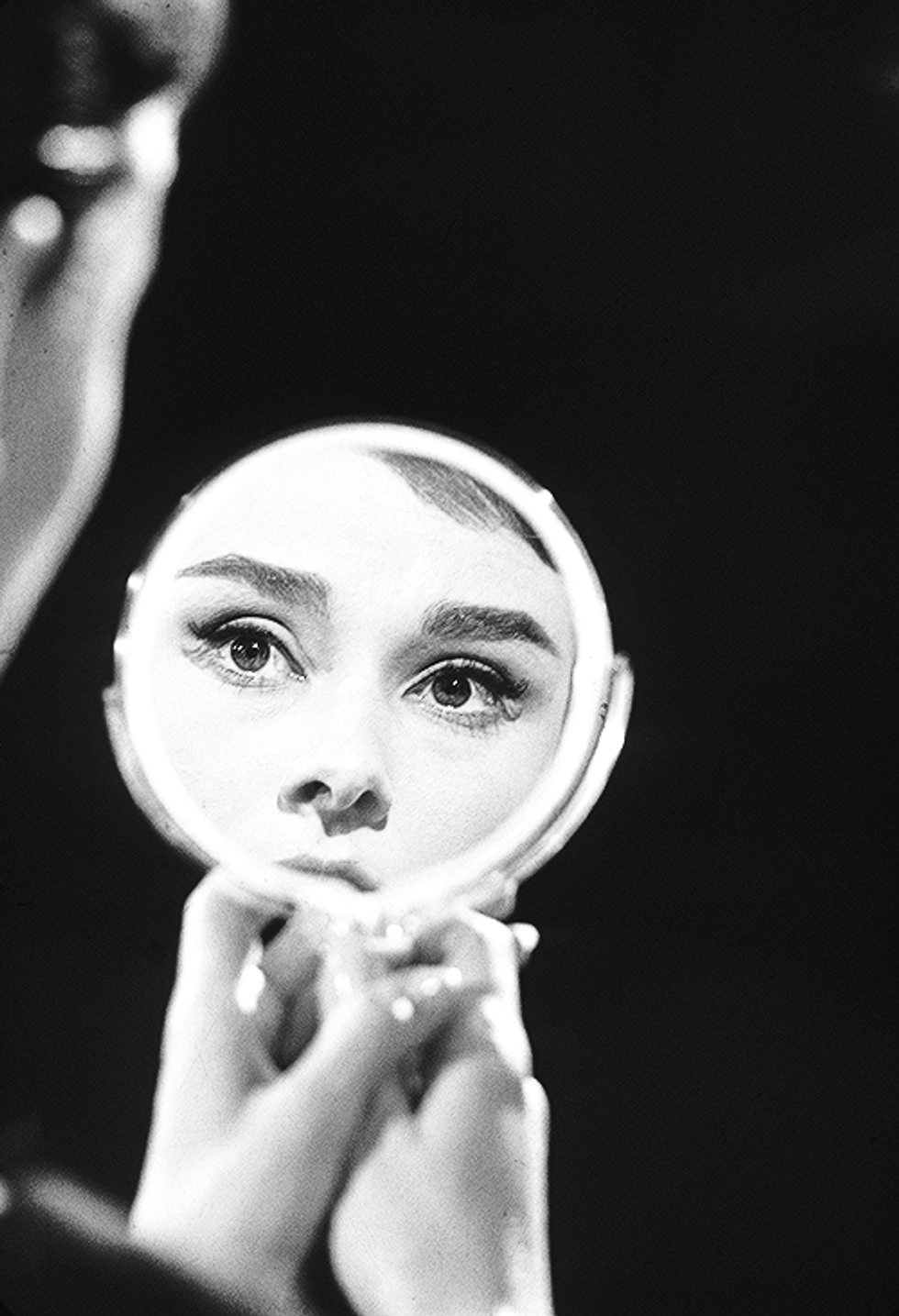 According to her son, Luca, Audrey Hepburn criticized her bust and frame for being too small and her nose and her feet for being too big. Incredibly enough, this famously beautiful icon referred to herself "a good mixture of defects."
5. She was fluent in five languages.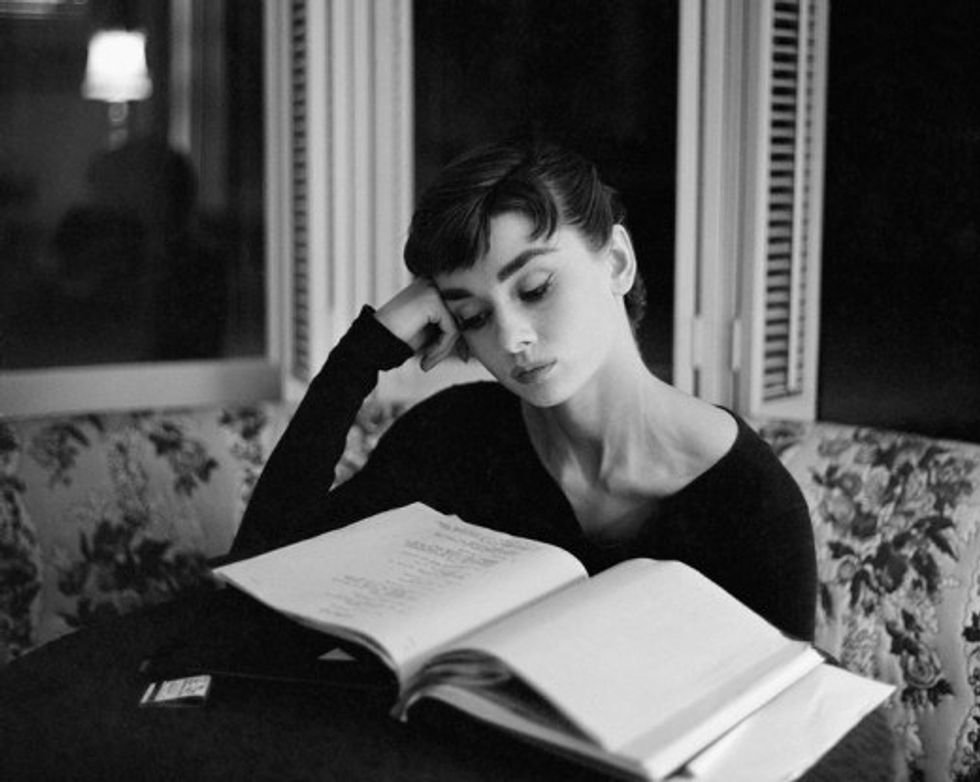 Hepburn was fluent in English, Spanish, French, Dutch, and Italian.
6. She was an animal lover.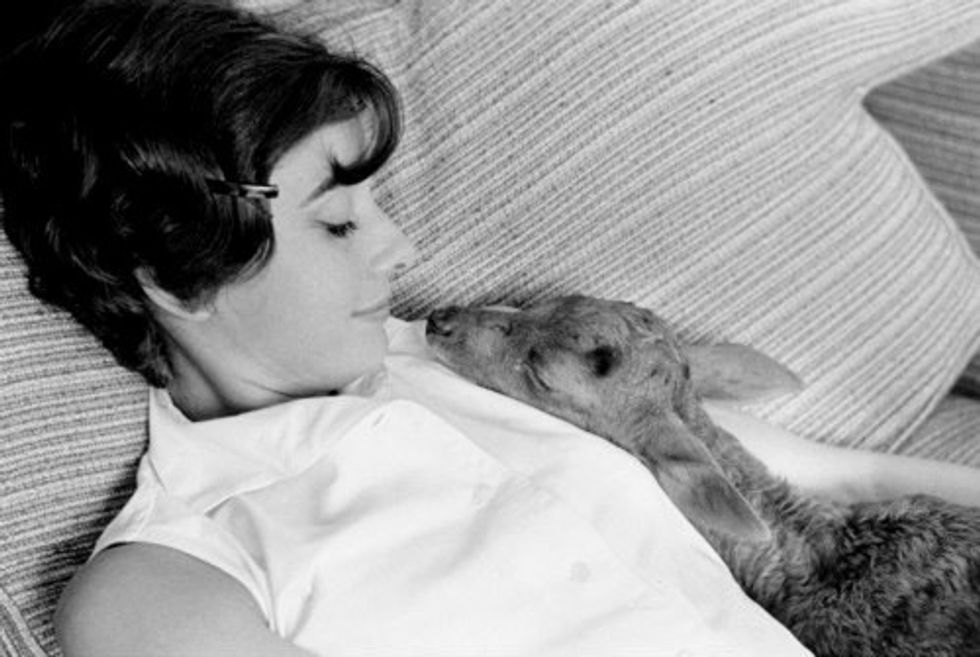 Not only did the actress have a dog, she also famously held a pet deer named Pippen. Originally, the deer was used in her film Green Mansions. The trainer suggested that Hepburn bring the animal home with her to foster a better connection, and Audrey and the deer reportedly grew to become very fond of each other.
7. A breed of tulips was named after her.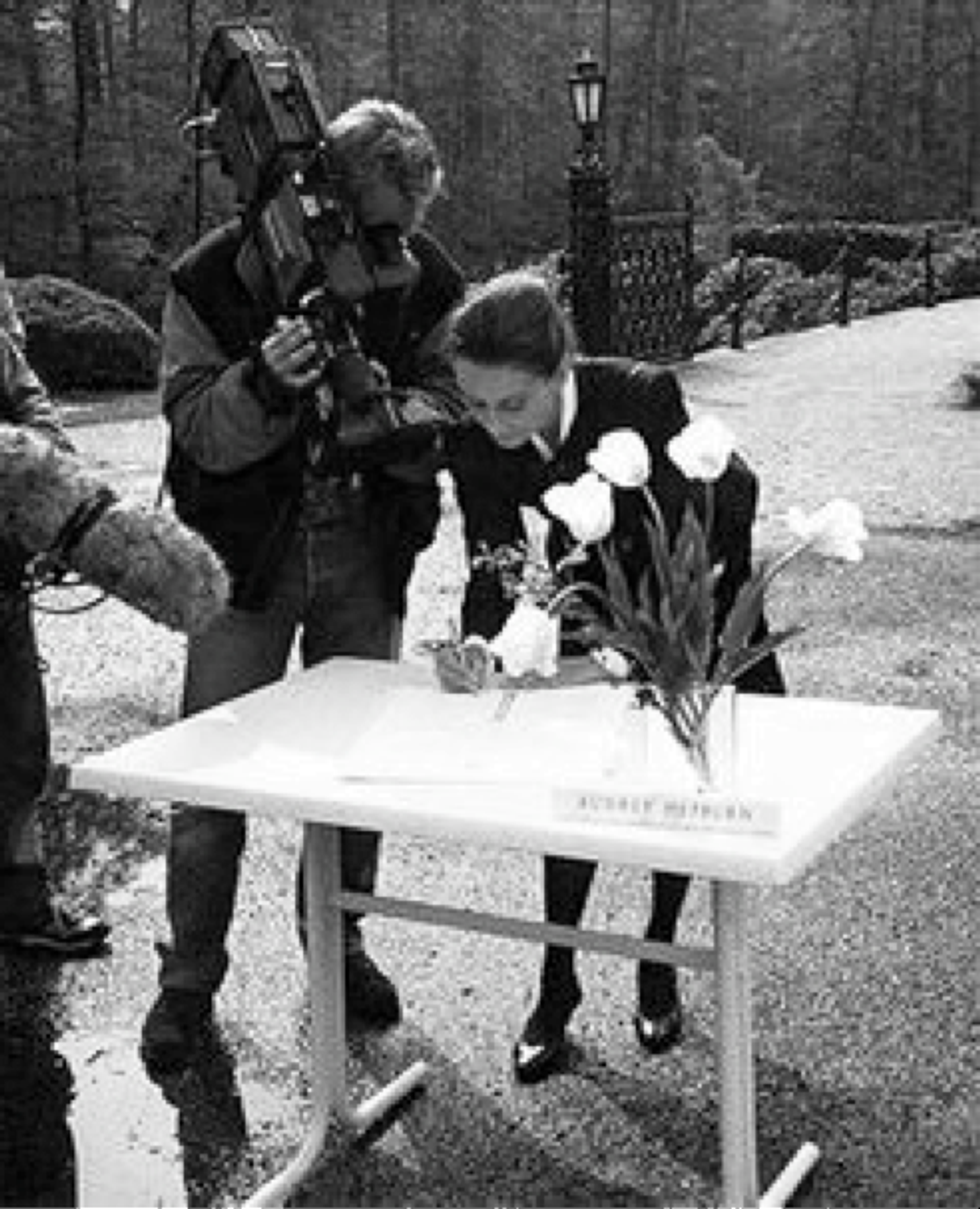 During the Nazi occupation of the Netherlands during her childhood, Hepburn famously ate tulip bulbs to avoid starvation. To commemorate this, along with Audrey's charity work throughout her lifetime, a breed of white tulips was names after her
8. She was a major contributor to UNICEF.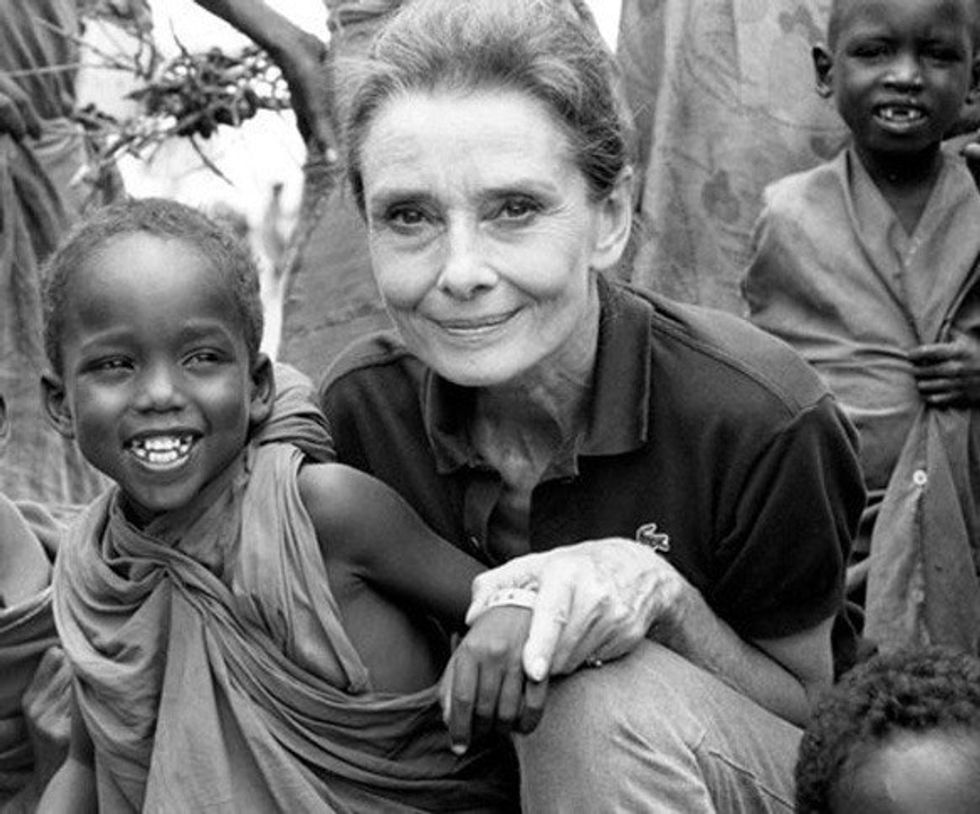 Hepburn's childhood experiences made her particularly sensitive to the plight of struggling and starving children. Towards the end of her life, Hepburn was an extremely dedicated UNICEF worker. She was named a UNICEF ambassador, and accompanied the organization on missions to Ethiopia, Thailand, and Vietnam (among other countries). Additionally, she gave countless speeches and interviews, organized many fundraisers, and even went before U.S. congress on behalf of the organization. She continued to travel and work for UNICEF even while battling cancer. She was awarded the Presidential Medal of Freedom for her efforts.
Here's to you, Miss Hepburn. You were incredibly beautiful, but you were so much more.