I'm not one to work in the kitchen a lot - in fact, I barely even know how to work an oven. But, these 8 summer breakfasts re super easy and quick. Not to mention, they're all healthy and yummyyyyyyy as heck.
1. Smoothie bowl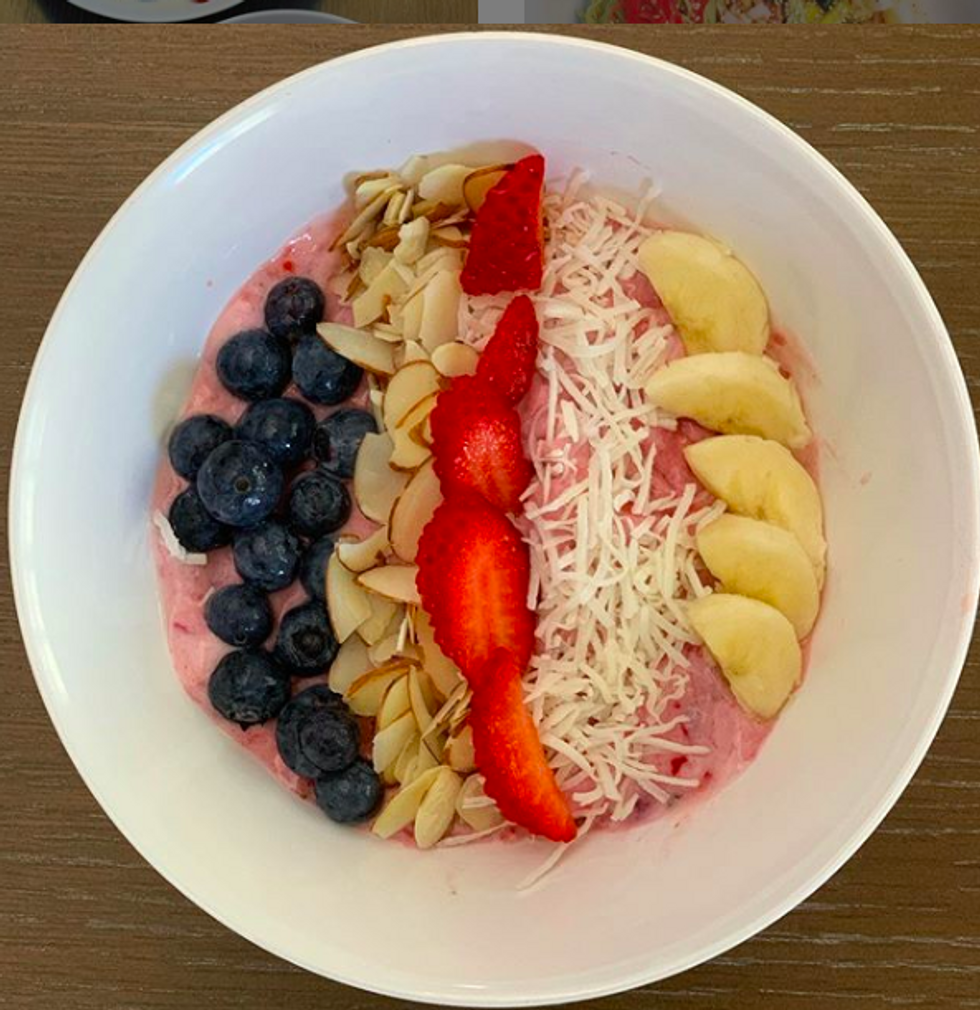 Daniella Masrour
Blended from frozen banana and berries with Greek yogurt, a smoothie bowl is a great breakfast (or snack) for a hot summer day. Top with coconut shavings, sliced bananas and strawberries, blueberries, and almonds :)
To make:
Blend - half a frozen banana and one cup of frozen berries with one container of Light and Fit Greek vanilla yogurt
2. Tortilla pizza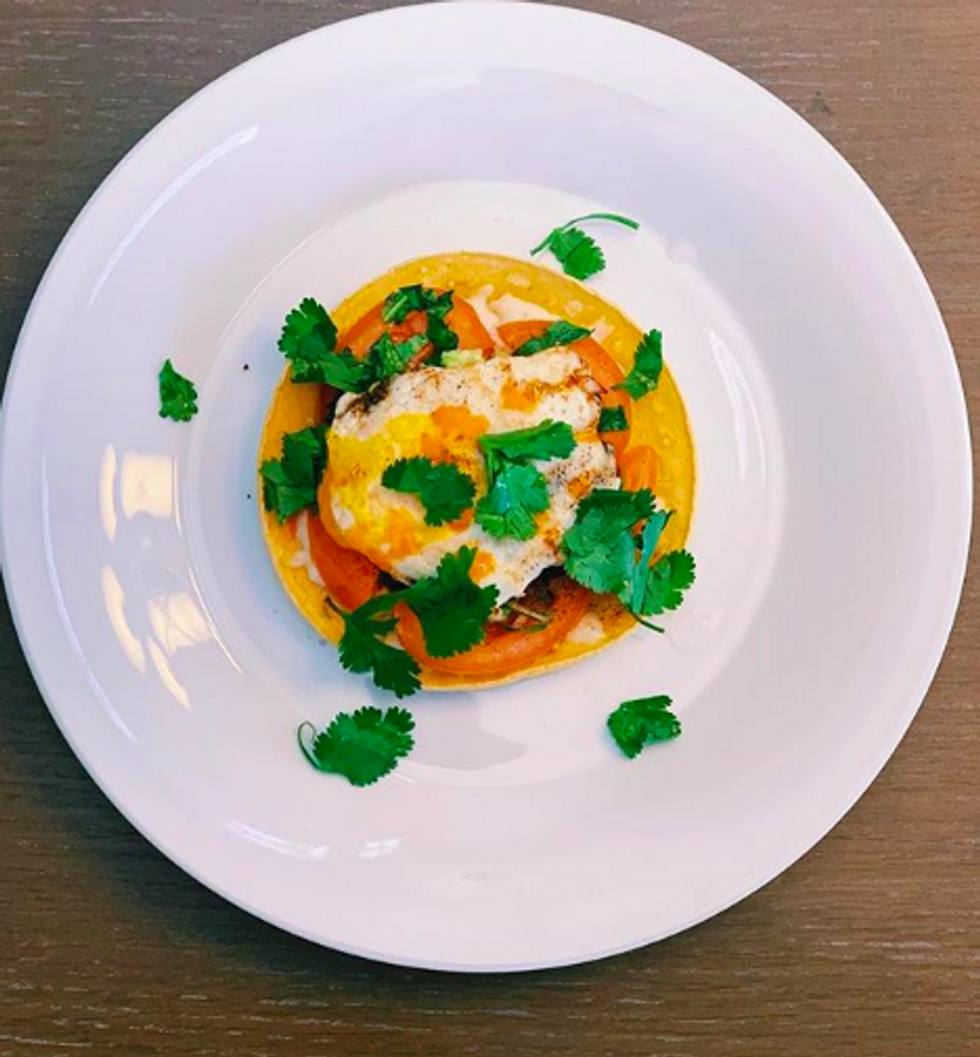 Daniella Masrour
Breakfast pizza! Made with a toasted corn tortilla and ingredients of your choice to serve as toppings.
To make:
-Toast one corn tortilla
-Melt queso fresco (or cheese of choice) onto the tortilla
-Fry or poach an egg
-Sprinkle over toppings of choice
3. Frittata pancakes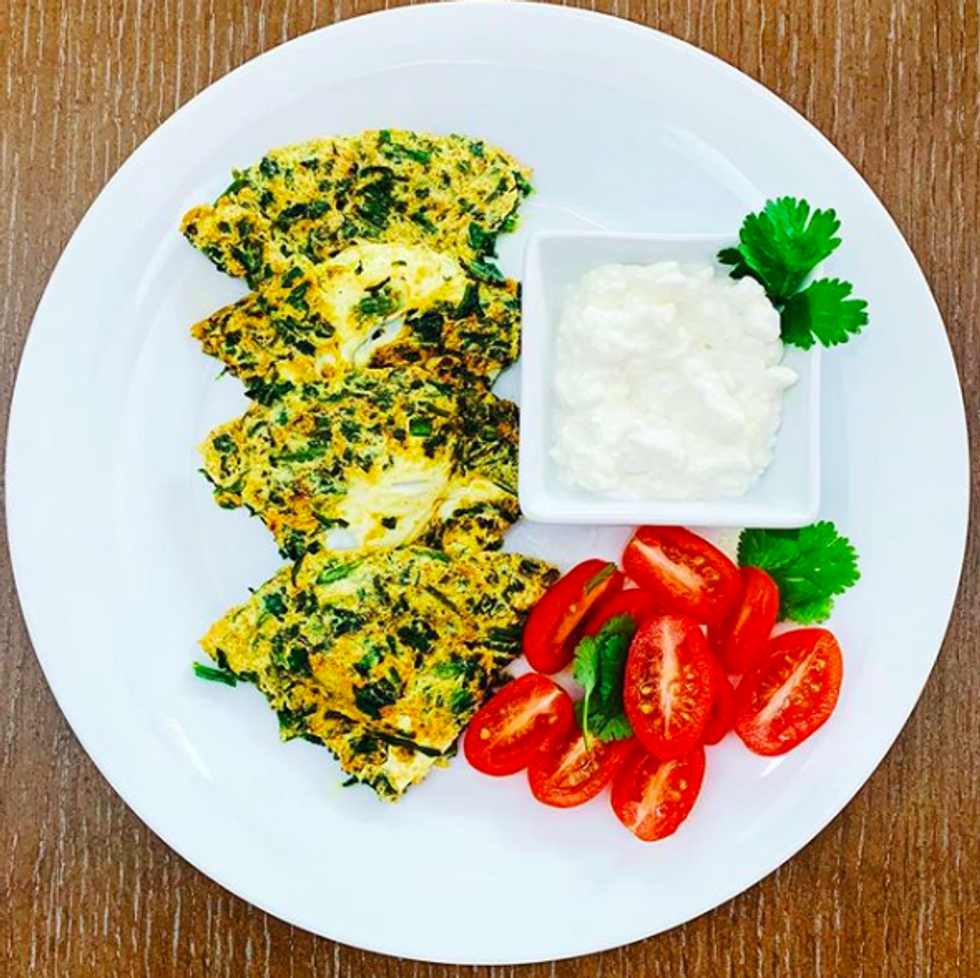 Daniella Masrour
Frittata pancakes are the perfect fix for a protein-filled, yet super healthy (and low-cal!) breakfast. Best served with cottage cheese and fresh veggies.
To make:
-Whisk together 1 egg and two egg whites
-Beat with salt, pepper, paprika (to taste)
-Sautee spinach and riced cauliflower, and mix into eggs
-Lightly fry on pan
4. Green smoothie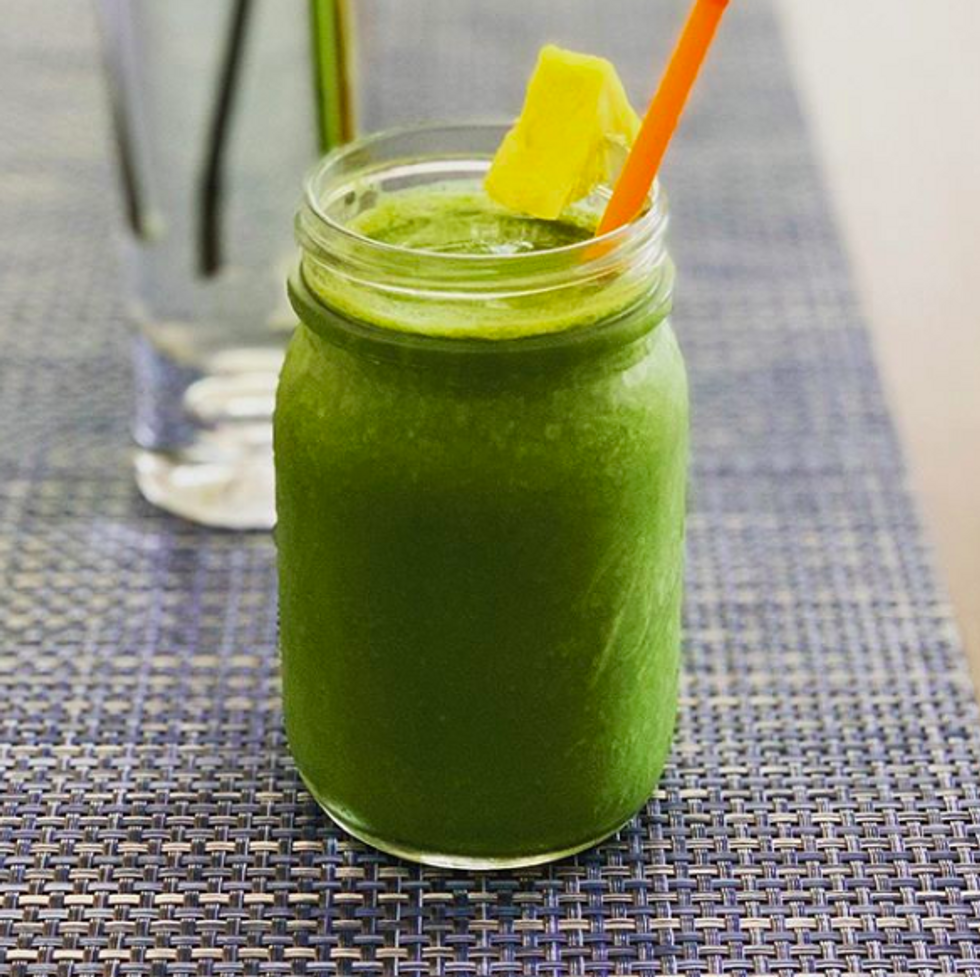 Daniella Masrour
Green smoothies = not gross! Don't stay away just because the color. It is sooo yummy and full of healthy ingredients!
To make:
Blend together fresh spinach, 1 cup of almond milk, half a frozen banana, frozen pineapple, and a spoon of peanut butter
5. Tuna avocado cups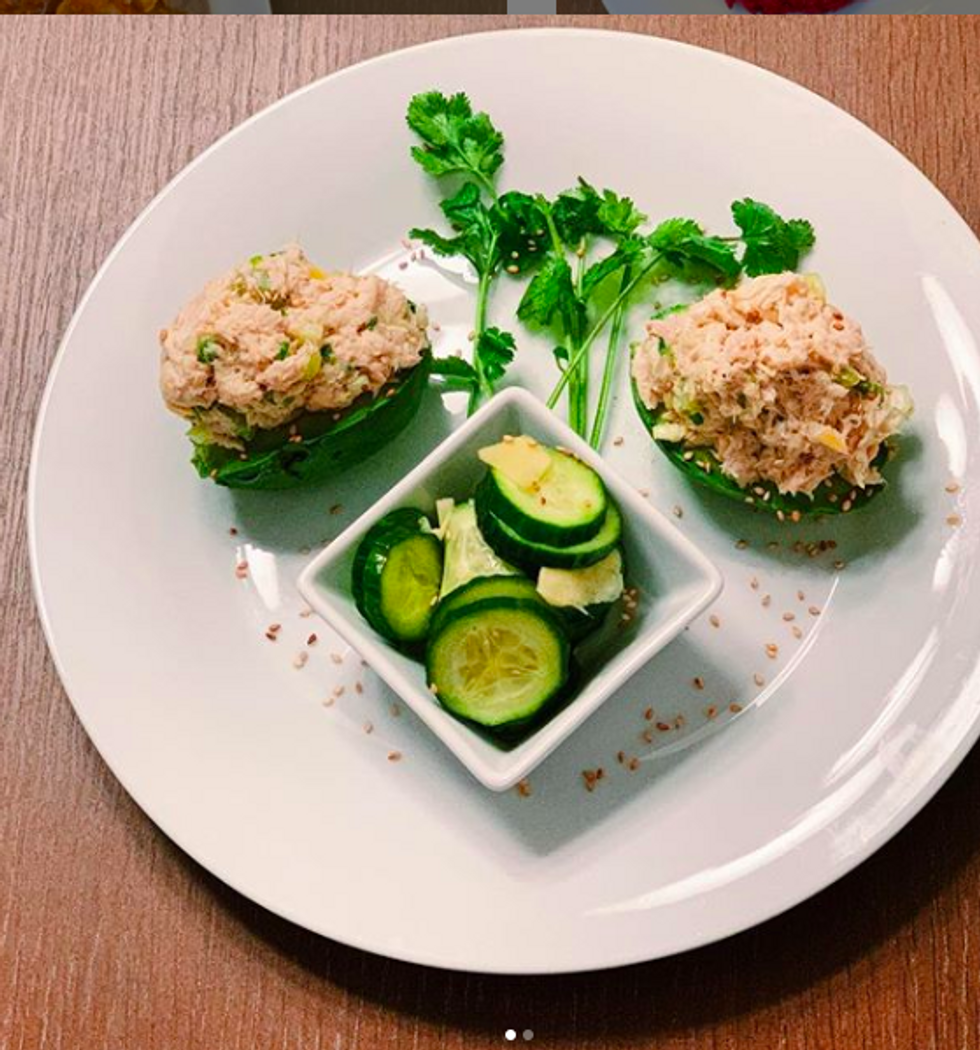 Daniella Masrour
Tuna salad filled avocado is a healthy meal that can be enjoyed at any time of day, for any meal. One of the easiest to make, too!
To make:
-Mix 1 can of tuna with a spoon of light mayo, salt, pepper, lemon, and diced cucumber and celery
-Scoop tuna into 2 avocado halves (and you're done!)
6. Sweet potato french toast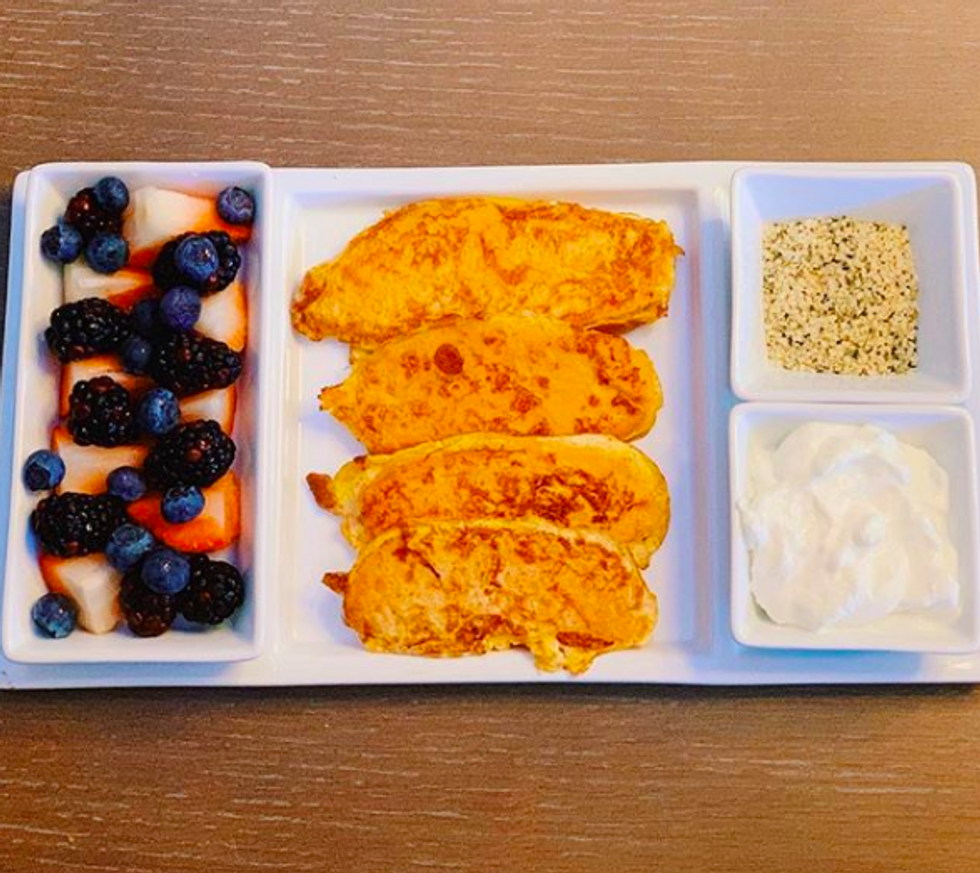 Daniella Masrour
French toast, but make it healthy (and tastier)! Served with fresh summer berries, a scoop of Greek vanilla yogurts, and hemp seeds.
To make:
Slice pieces of sweet potato and cook in egg on a pan!
7. Healthy crepes (seriously, healthy)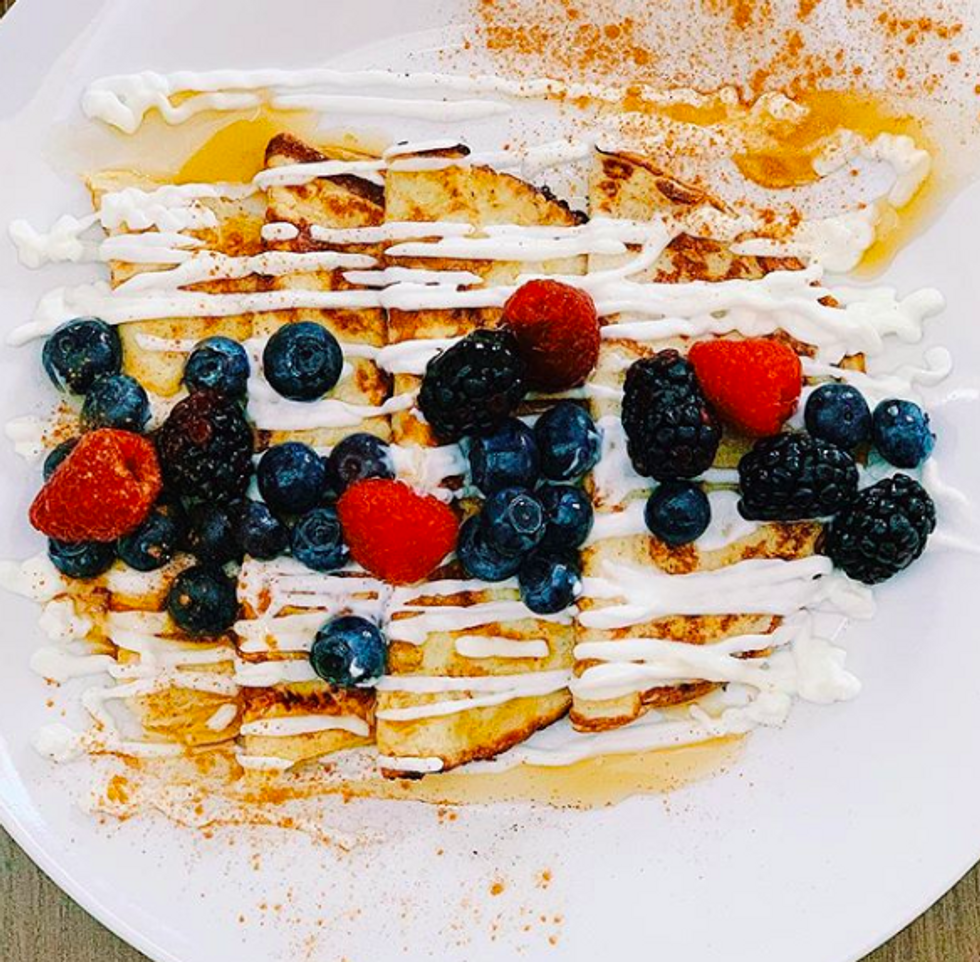 Daniella Masrour
Healthy crepes are one of my favorites - 100%!!! Taste even better than the real thing and they're less than half the calories, sugar, and fat.
To make:
-Whisk together 1 egg, a banana, one container of Light and Fit Greek vanilla yogurt
-Cook on pan
-Top with drizzled yogurt, berries, cinnamon, and light maple syrup
8. Sweet potato toast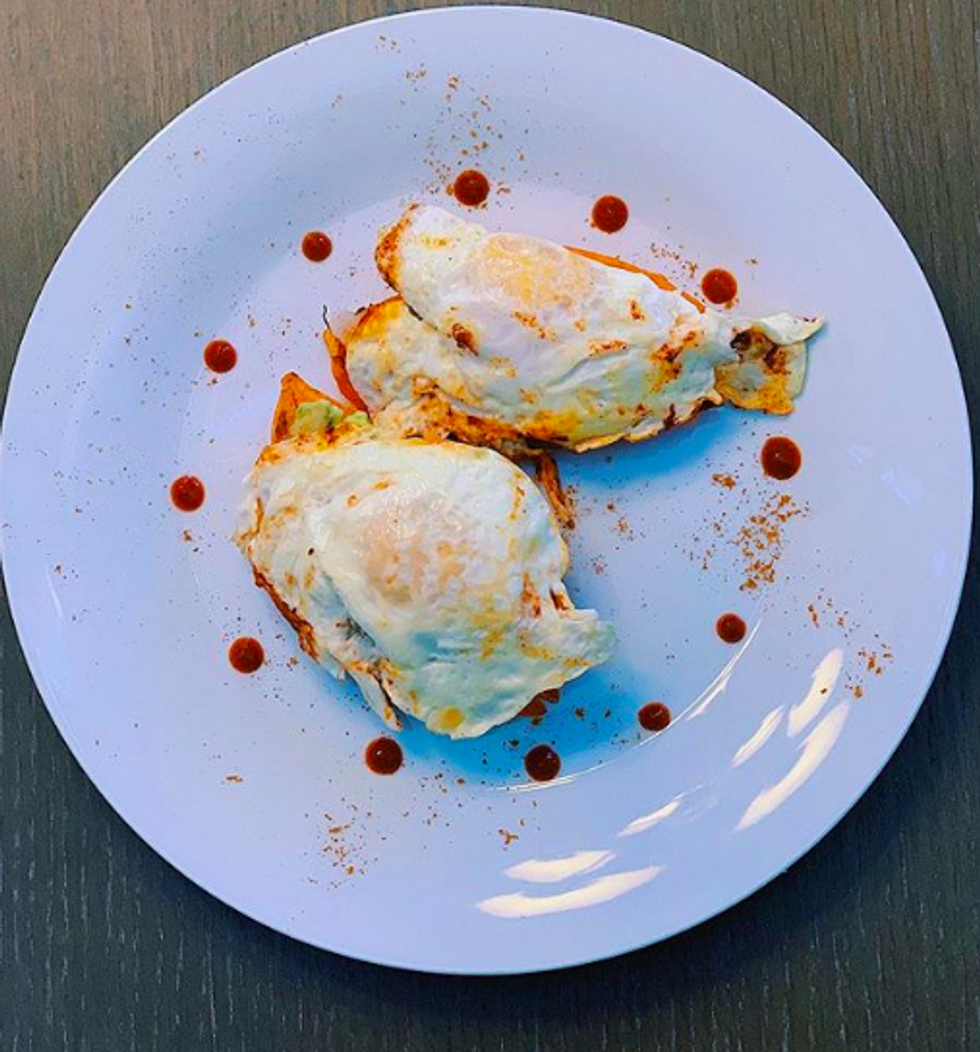 Daniella Masrour
Sweet potato toast is the new-and-improved, gluten-free version of everyone's favorite (or at least mine) breakfast: AVOCADO TOAST!
To make:
-Cook one sweet potato and cut in half
-Slather half an avocado onto each sweet potato half
-Fry or poach two eggs to put on each half
-Top with spices of your choice
From Your Site Articles
Related Articles Around the Web