Ahhh Coachella. The ultimate music festival that is held in southern California. The start of the summer music fest season where celebrities from all over the world join the regular people for 2 full weekends full of music, insta-worthy pics, and outrageous fashion. Coachella is the hot spot to find out what's going to be the hottest summer trends. This year had some pretty unique styles. Here are 8 styles spotted at Coachella that will make you long for summer.
1. Boho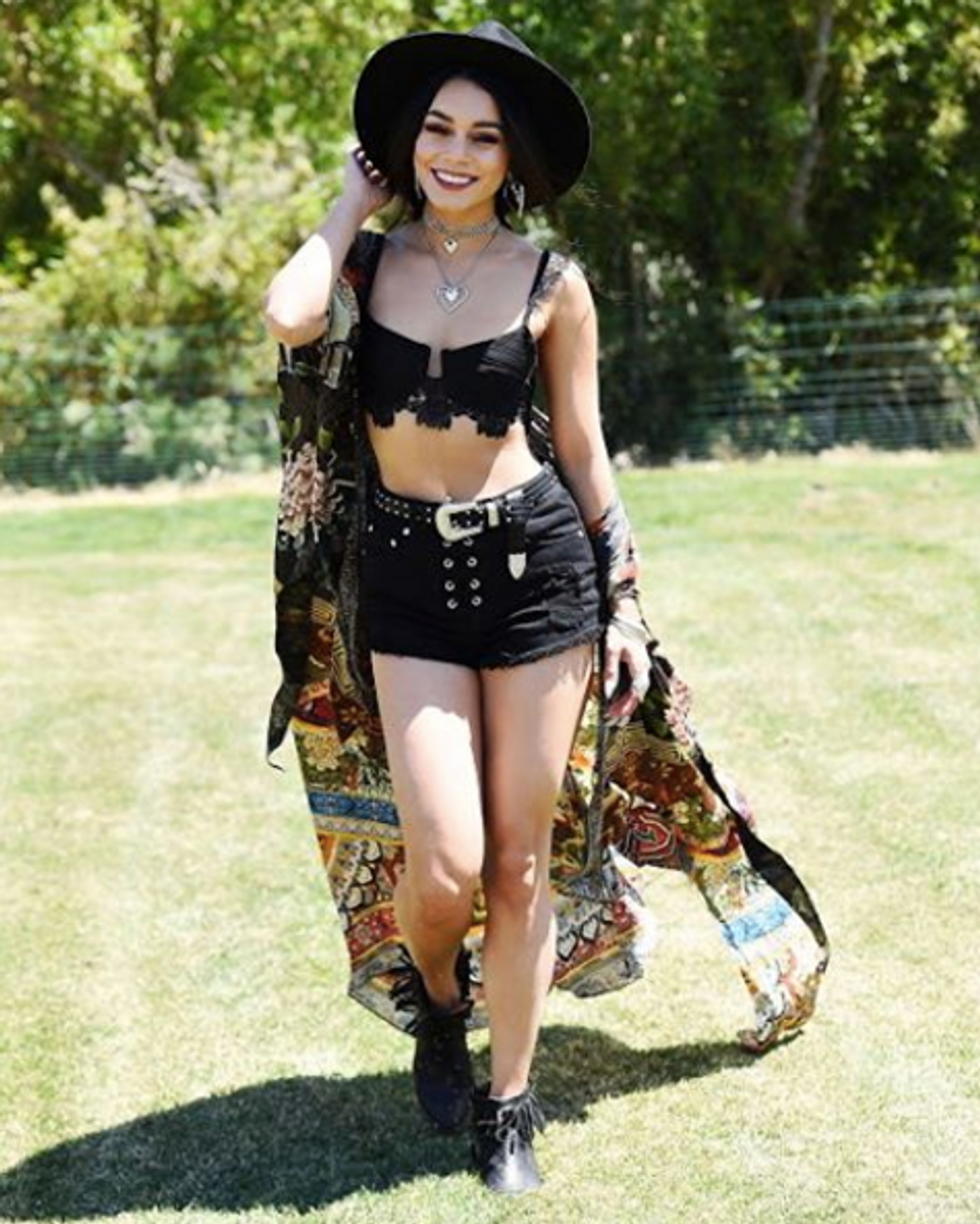 The queen of Coachella herself, Vanessa Hudgens turned out this year in a dark boho look ready for the sunshine. The bralette style top is a go-to when it comes to summer fests. She paired it with an all black hat to keep that California sun off her face and a long color komono to brighten up the look.
2. Lace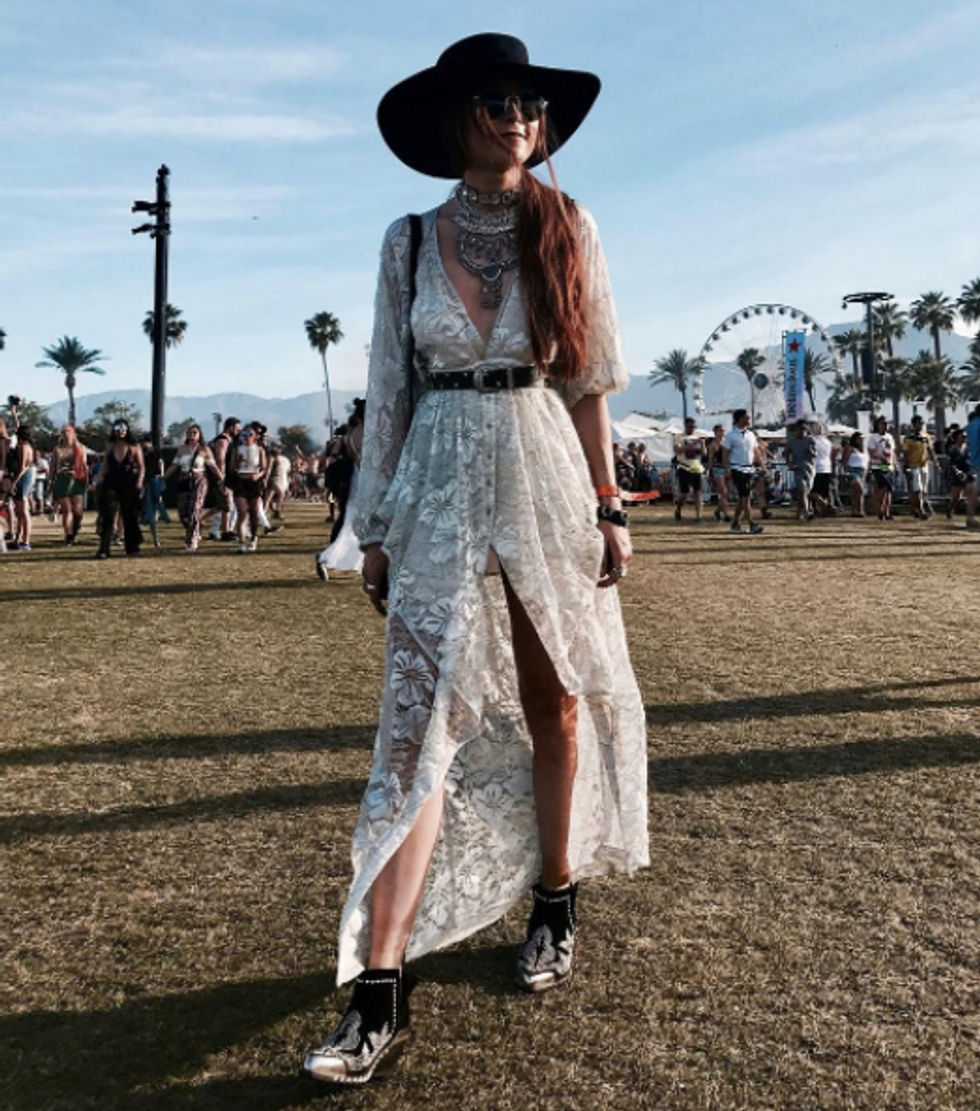 Fashion blogger Erika Fox a.k.a. RetroFlame turned out in an all lace look. The light and airy look went perfectly for the heat. She roughened up the look by adding a huge metal tribal necklace and black accessories. This will definitely be a trend for summer 2017.
3. Floral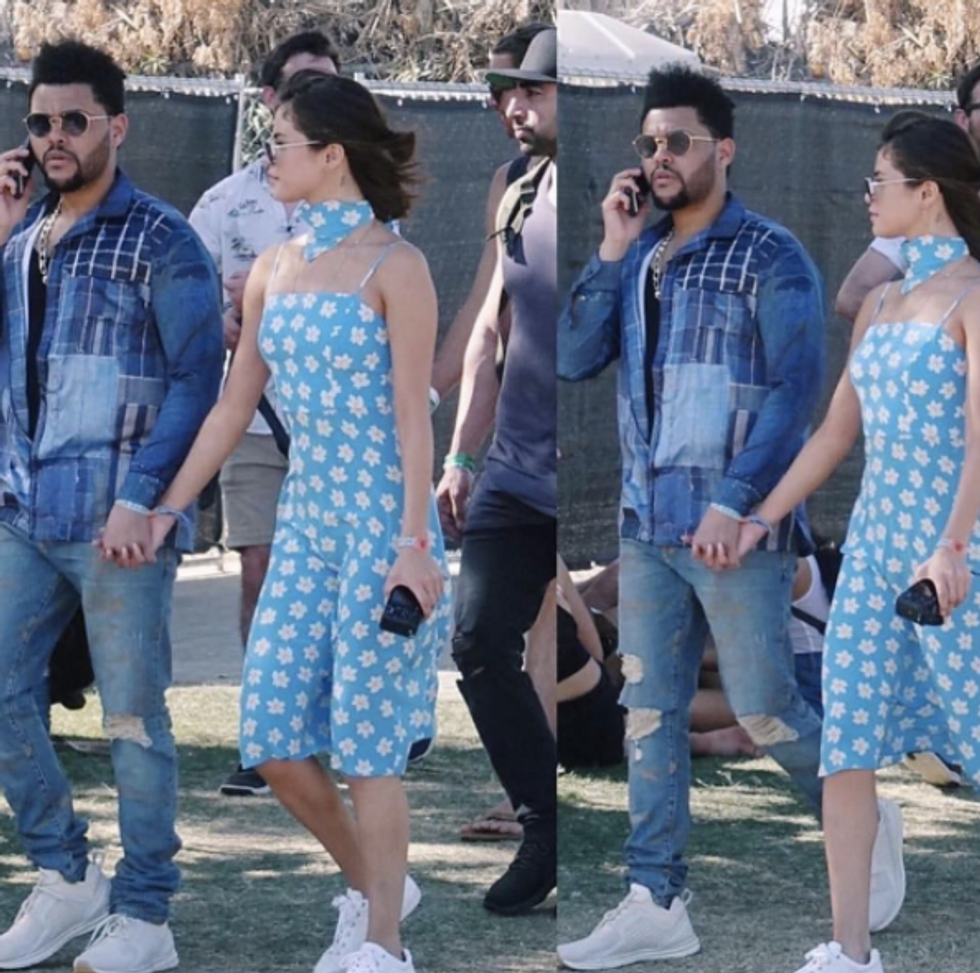 Selena Gomez was spotted with The Weeknd, in a blue and white floral number. The singer/actress made the look simple by adding a matching neck scarf and white gym shoes. Sometimes less is more when it comes to fashion.
4. Colored Hair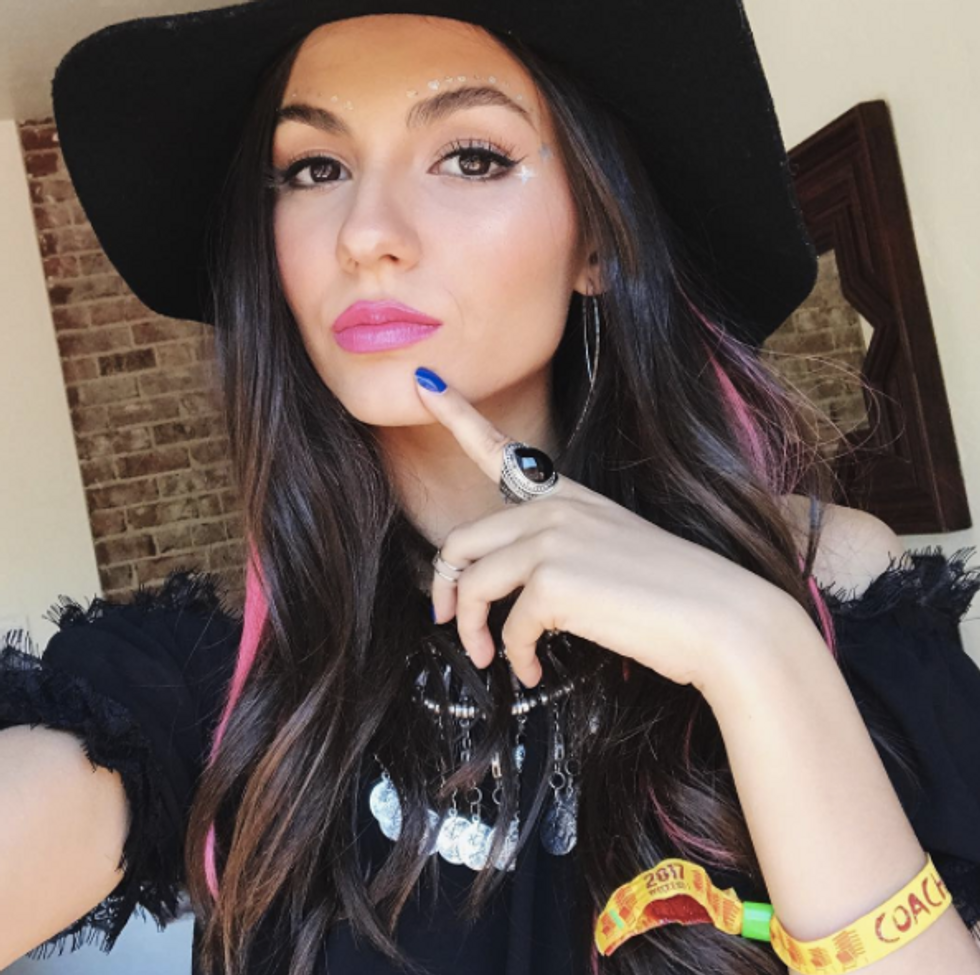 Colored hair is a trend that started a few years ago and it looks like it's coming back.Go for the full head or just add a few streaks like Victoria Justice is here. The look is fun and will add a playfulness to your natural hair.
5. Camo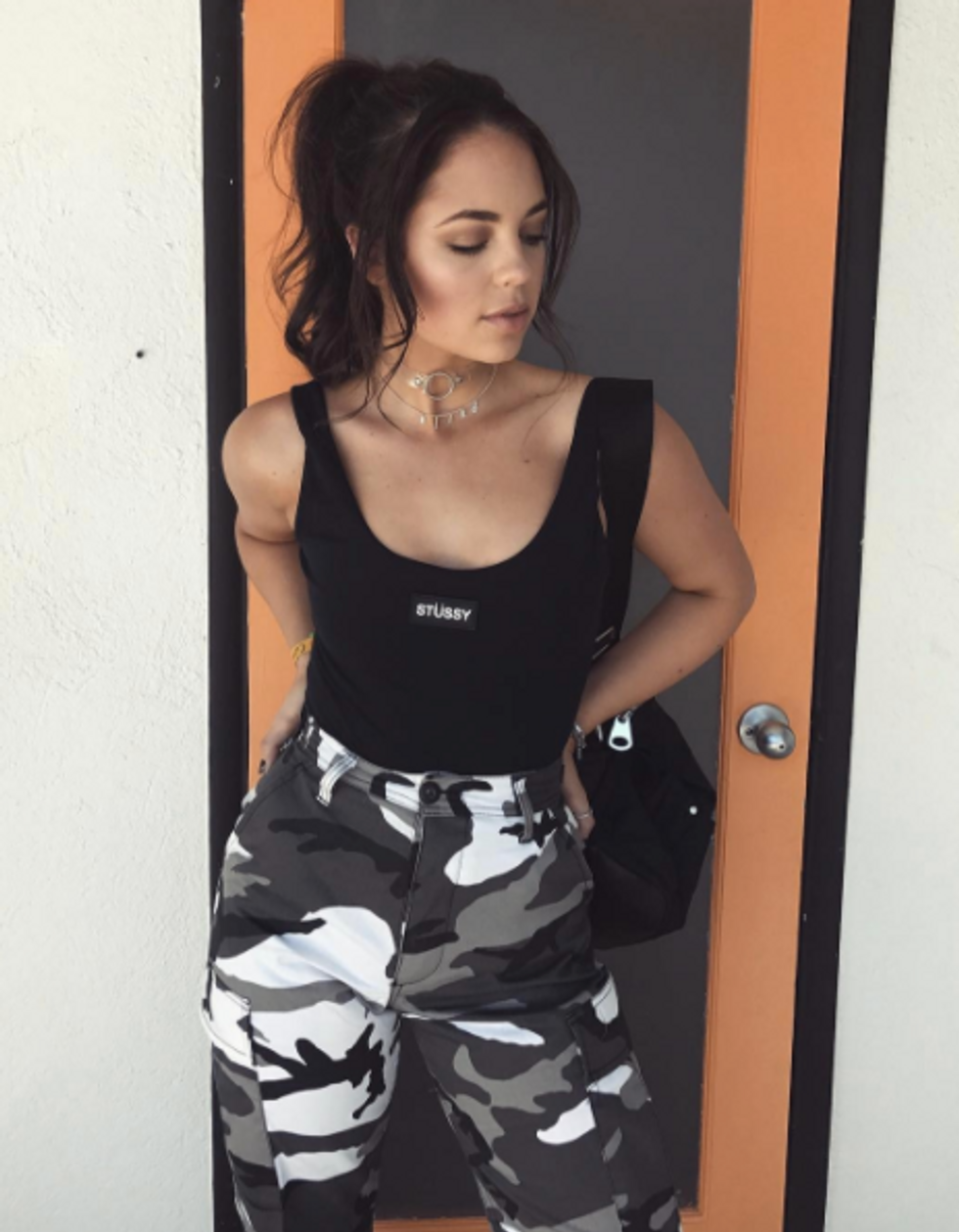 Camo is also making a comeback this year. It spices up a somewhat simple outfit like the one shown above on Youtuber, Claudia Sulewski. Any shade of green is appropriate or try a nontraditional color for more of a statement style.
6. Leather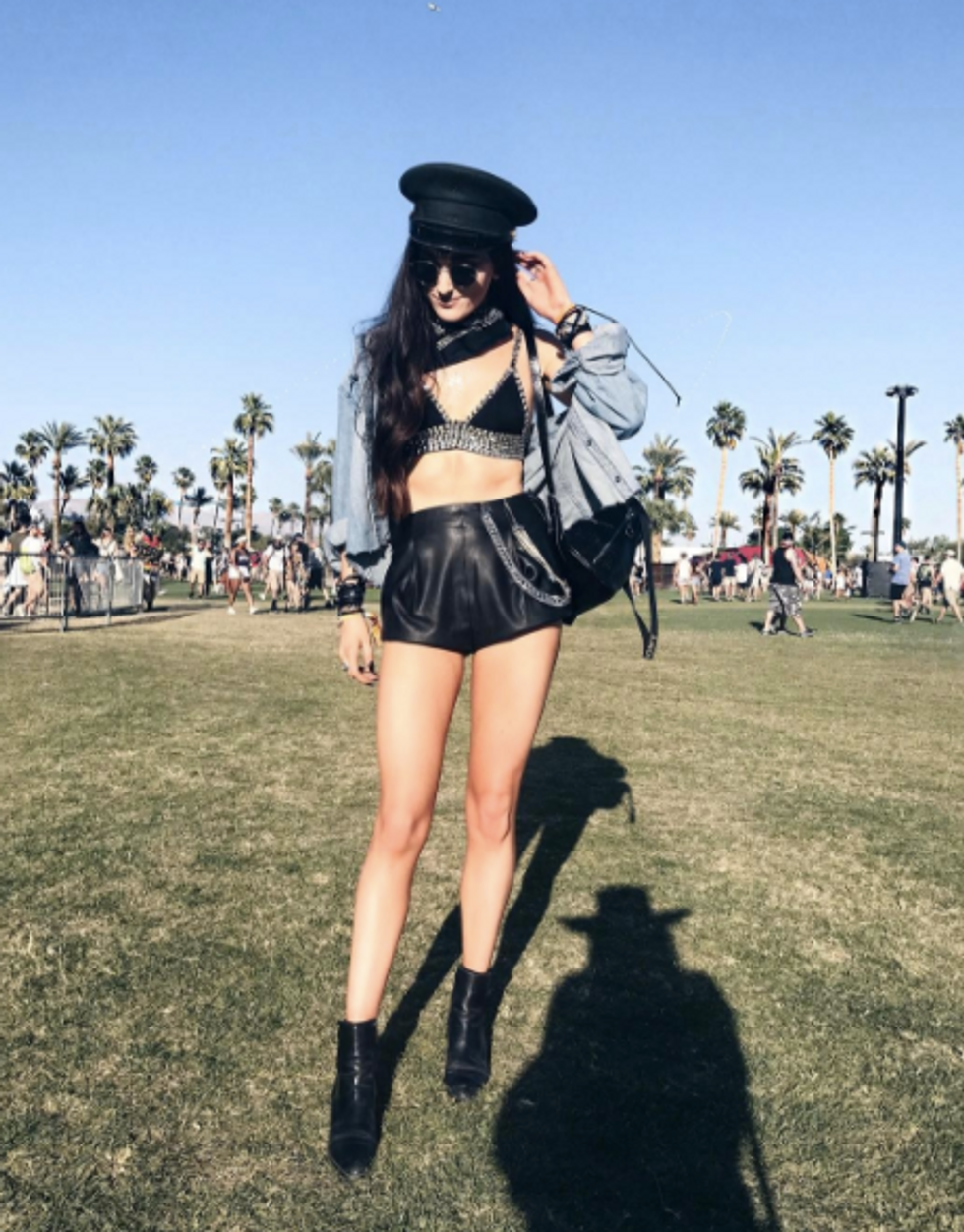 Leather is hot this year, literally. You need some confidence to pull off this look and blogger Kaelin Fox sure does. She mixed leather and denim to create a cool-girl style. The bralette adds a feminine touch to contrast the leather.
7. All Black Everything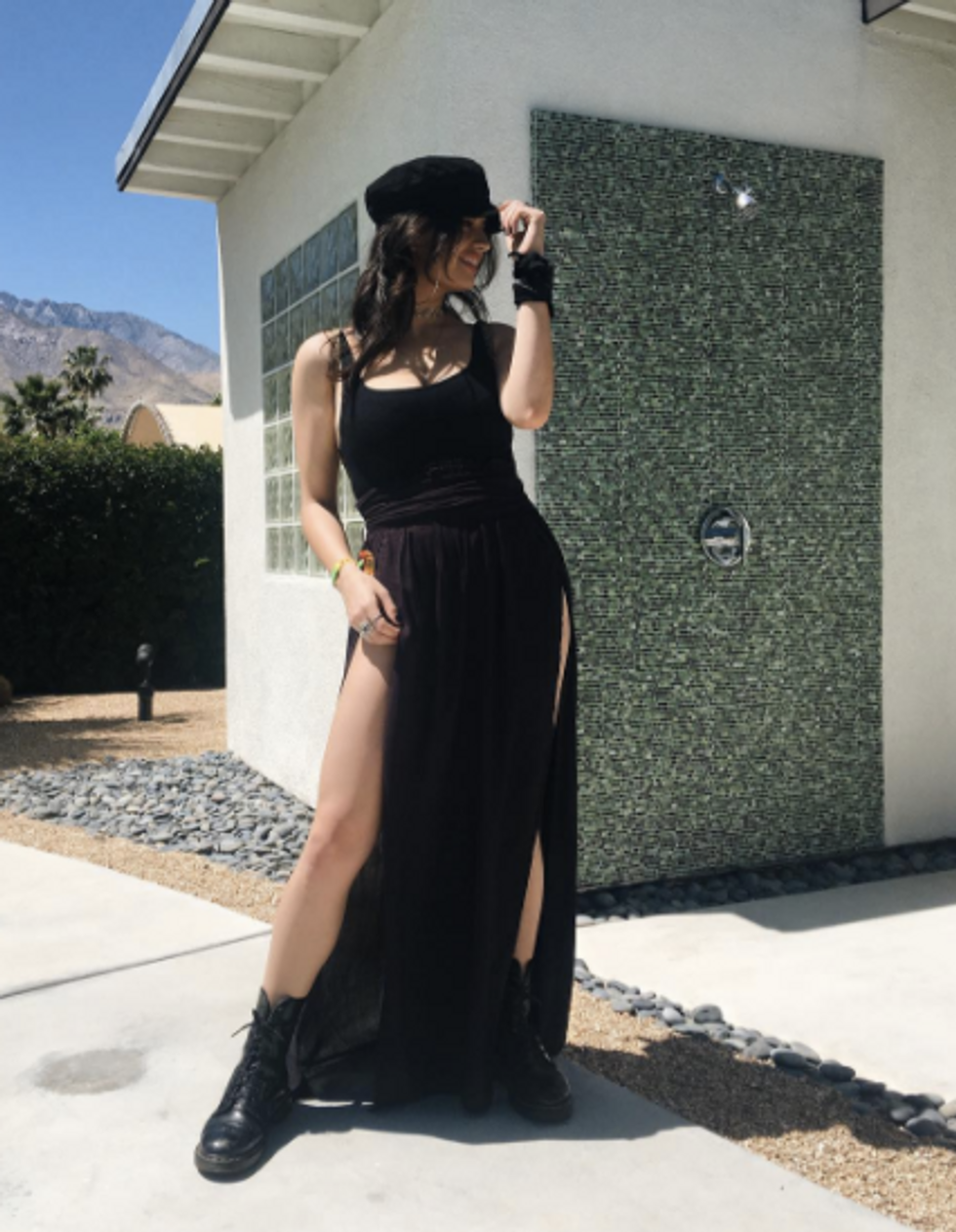 Black isn't just for the winter months. Bring it out for the summer. It's a classic, edgy style that brings a chicness to an otherwise goth look. Plus, it's the easiest look to accessorize.
8. Fringe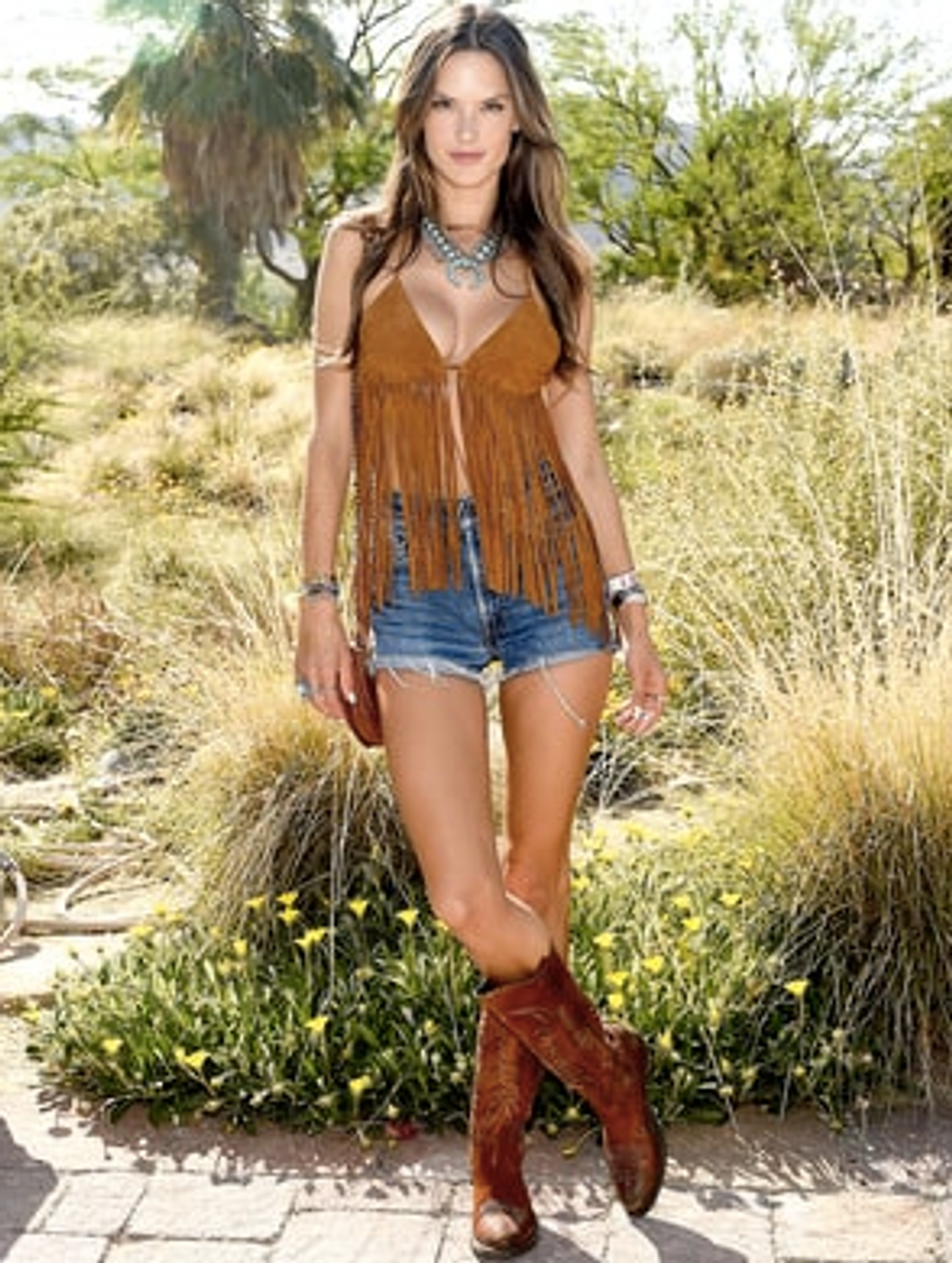 Fringe is a classic music fest look. The Native American style is a warm western classic. Mix it with jeans or a tribal print for a look you can only pull off in the summer.
---
There is you have it. 8 fun styles to try this summer based off of the Coachella 2017 trends. Tone them down or take them up a notch. That choice is up to you. But, it's summer so hey, have fun with it.