[rebelmouse-proxy-image https://media.rbl.ms/image?u=%2Ffiles%2F2016%2F06%2F17%2F636017809353492117-1307338719_spaceout.gif&ho=https%3A%2F%2Faz616578.vo.msecnd.net&s=676&h=d4d94e22ca6c45d270fdb0e6a6c3f41f86c3476110394dea01090832f275d08c&size=980x&c=2493887276 crop_info="%7B%22image%22%3A%20%22https%3A//media.rbl.ms/image%3Fu%3D%252Ffiles%252F2016%252F06%252F17%252F636017809353492117-1307338719_spaceout.gif%26ho%3Dhttps%253A%252F%252Faz616578.vo.msecnd.net%26s%3D676%26h%3Dd4d94e22ca6c45d270fdb0e6a6c3f41f86c3476110394dea01090832f275d08c%26size%3D980x%26c%3D2493887276%22%7D" expand=1]Salem is a quaint little town nestled in the middle of the Roanoke Valley in the Blue Ridge Mountains in Southwest Virginia. Because Salem is as small as it is, it may seem like there isn't much to do around here. While that may be true to some extent, there are actually quite a few interesting things to do, especially downtown. Here are seven places anyone and everyone must go in Salem, Virginia.
1. Brooks-Byrd Pharmacy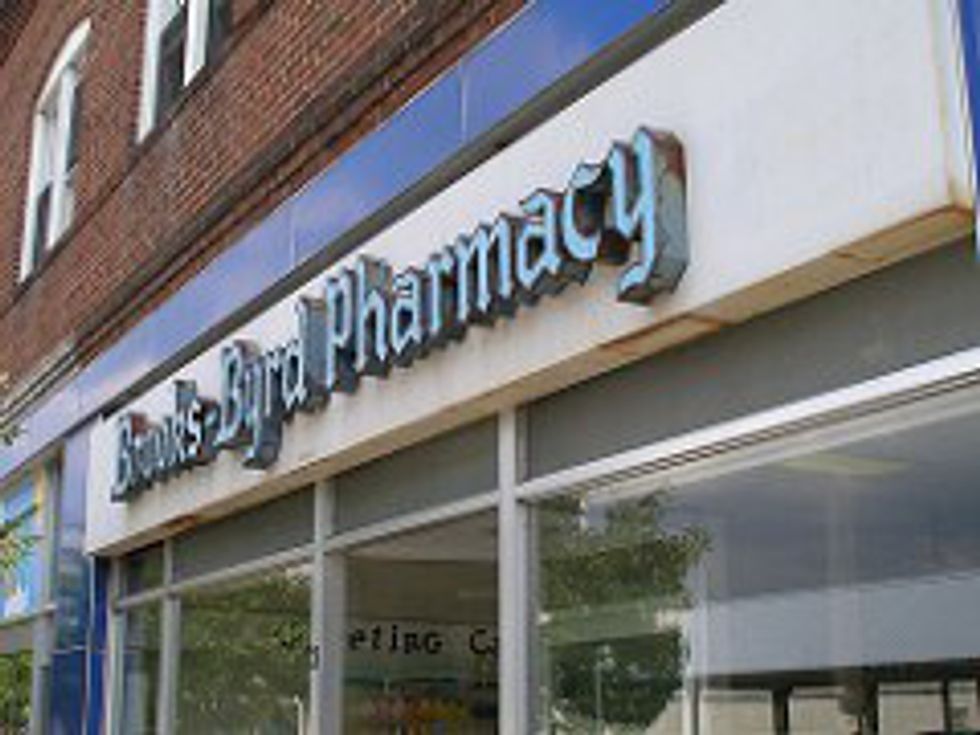 Brooks-Byrd was opened in 1925. It is the only store in town from back then that is still around. And, believe me, you can tell it's very old just by looking at it. One of the charms of Brooks-Byrd is that not much has changed since it was opened nearly a century ago. It is still an old-fashioned pharmacy and they still make snow cones and their famous fruit drinks, perfect for summer. If you need to cool down, Brooks-Byrd's handmade fruit drinks are a great choice. You can get lemonade, limeade, orangeade, or even a combination of two or all three! They are amazing and a favorite among Salem residents.
2. The Farmer's Market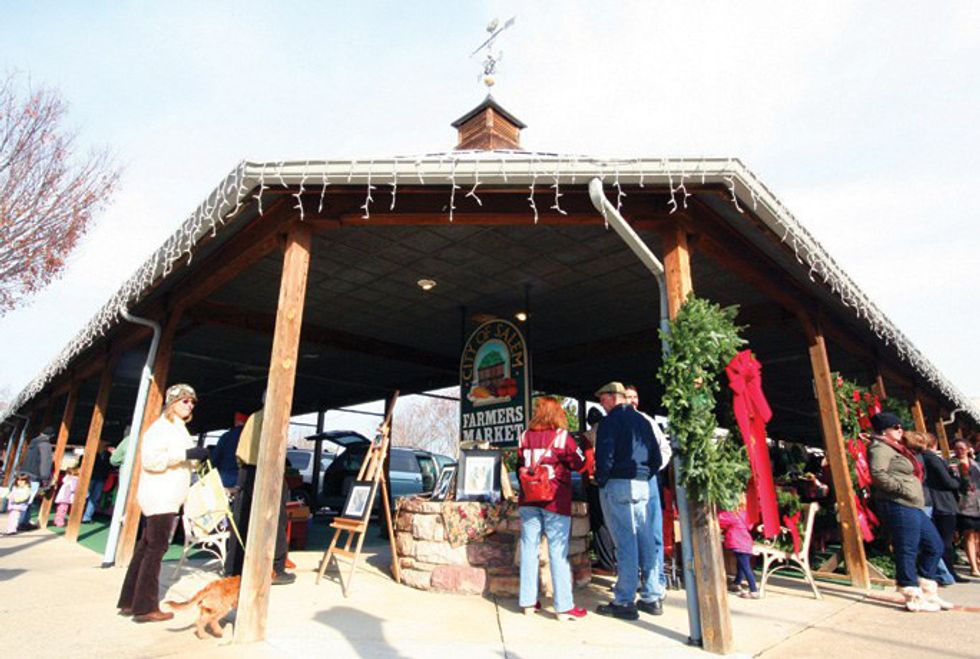 Right across the street from Brooks-Byrd is the Salem farmers market. It is such a wonderful place to be on a Saturday morning, any time of the year. It is the perfect place to buy fresh, locally grown fruits and vegetables; fresh, delicious, homemade baked goods; handmade jewelry and home supplies, such as potholders; handmade hats and scarves and mittens in the winter; holiday decorations; fresh kettle corn; etc. The farmers market is almost the center of all happenings in Salem, other than the Salem Civic Center. Olde Salem Days, parades, the Christmas tree lighting, live music, and Chef's Circle are some of the things that take place at or are centered around the farmers market in downtown Salem.
3. Mill Mountain Coffee & Tea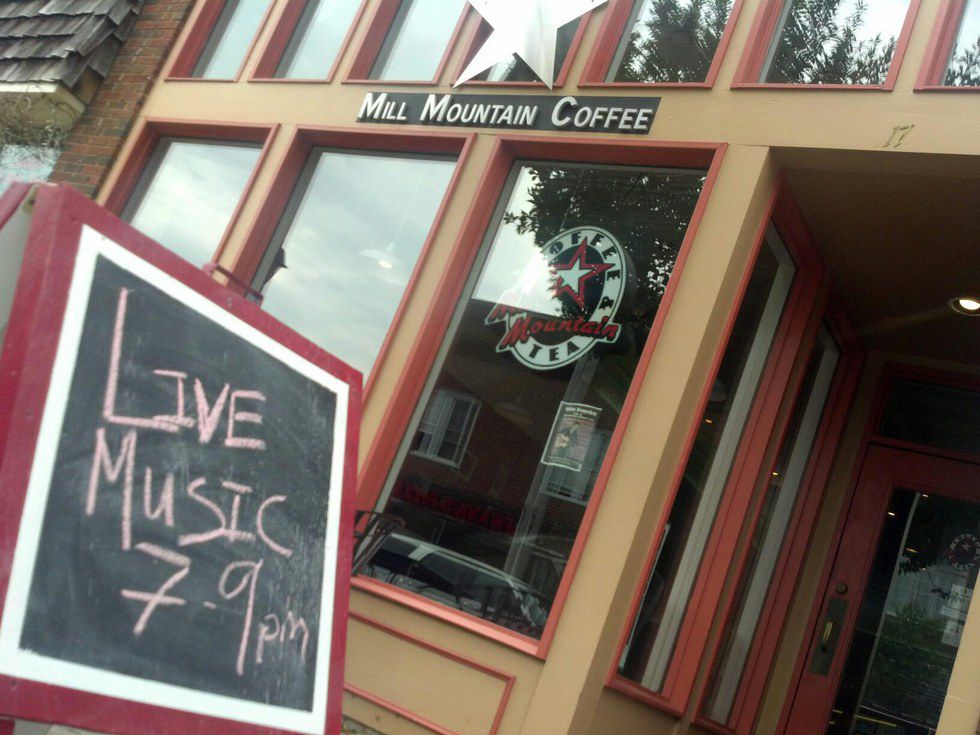 While we do have two or three Starbucks in Salem, Mill Mountain is the place to be. It's an awesome coffee shop just a few feet down the street from the farmers market. They sell a wide variety of coffees and teas as well as breakfast and lunch and even some tasty pastries and other baked goods. Beautiful artwork hangs on the walls with most pieces for sale. They also have the occasional live music or open mic night. It's a very nice, comfy, and cozy place to study, hang out, and meet up with people.
4. Mac & Bob's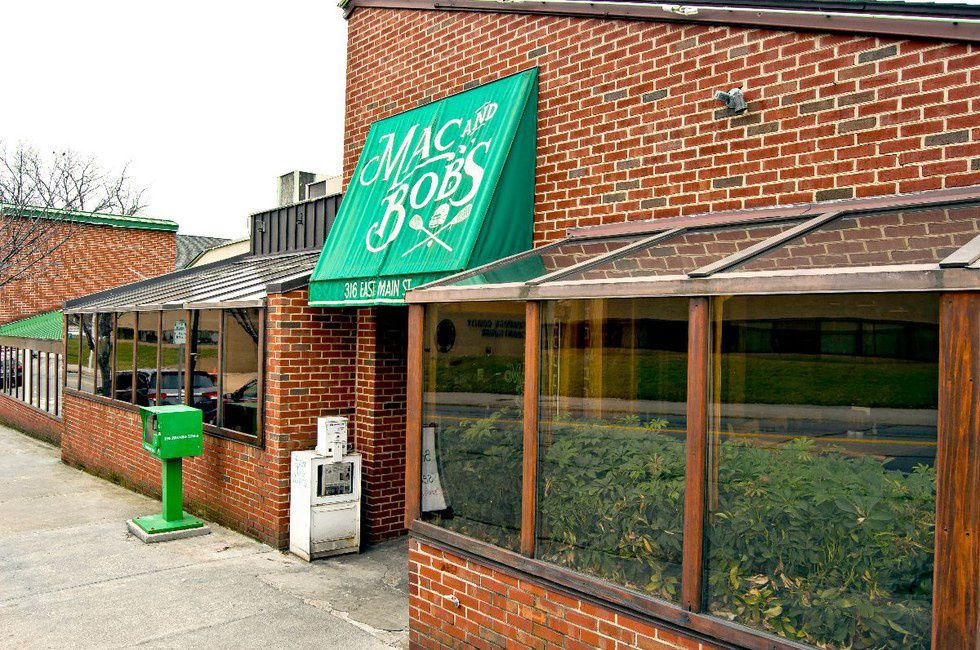 Mac & Bob's is a local, family-owned restaurant in downtown Salem. It has been awarded Best Salem Restaurant at least six years in a row. The homey feel and finger-licking food make this a great restaurant for dates and family meals, etc. Some of the food even has cute names after friends and family of the owners, like the Kendall Zone (a smaller version of a calzone), Maggie's Macaroni, Brugh's Creme Brulee, and the Sweet Meghan.
5. Longwood Park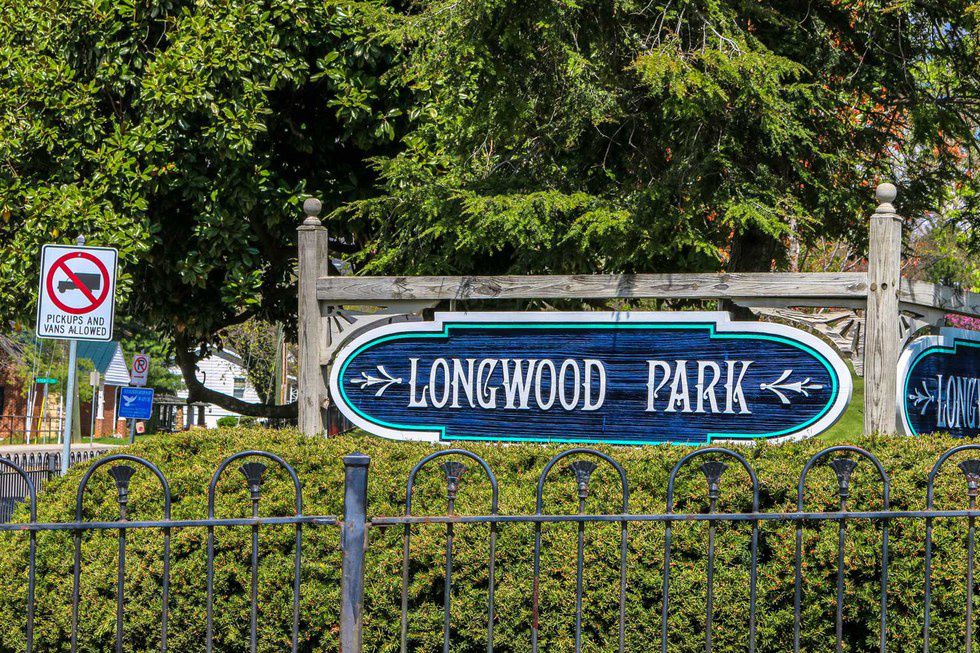 Longwood Park is the most popular park in our town. There are several picnic areas with shelter and little grills, making it a great spot for children's birthday parties or for big family gatherings. There is a big playground area with lots of slides and things to climb on. There is a basketball court, a small obstacle course, a little amphitheater, and some fields. When it's warm out, the place is usually packed with children all day. At different times during the year, there are special events that take place at the park. There's Easter egg hunting around Easter time, an art and jazz festival in July, and movie night once a month in the summer. There is always something fun to do at the park.
6. Salem Ice Cream Parlor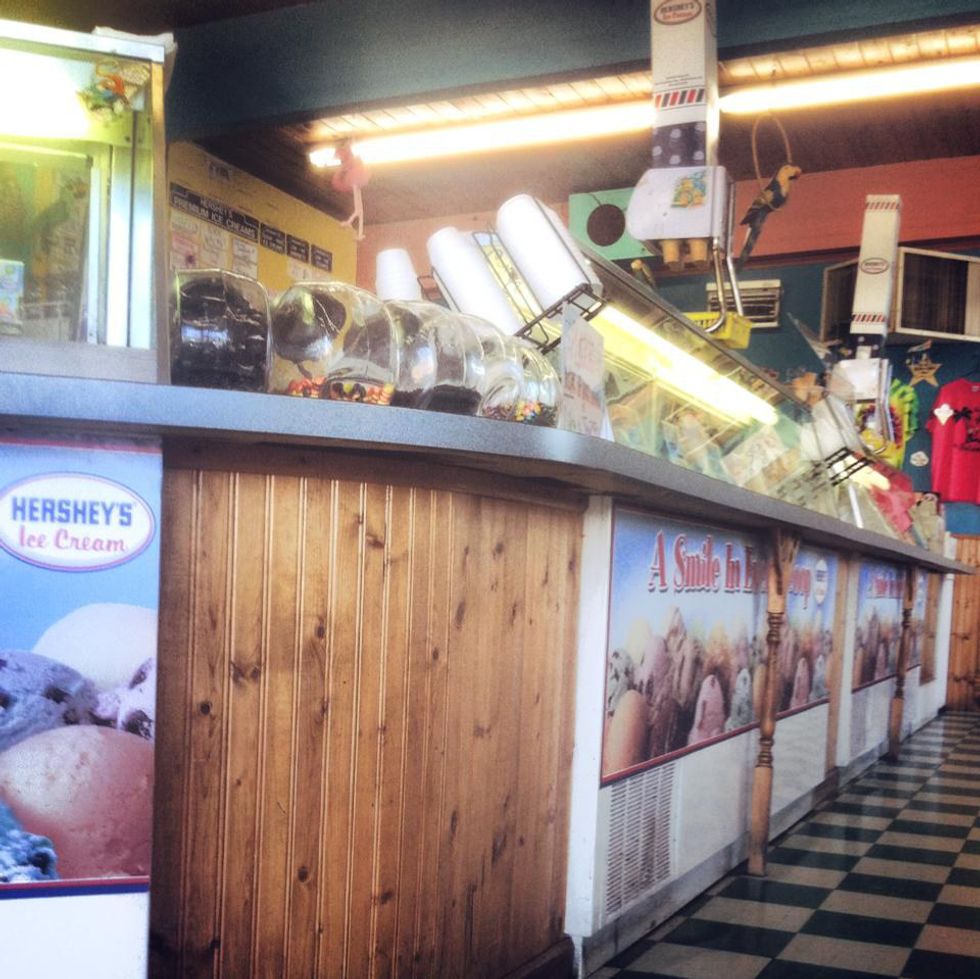 The most scrumptious ice cream, sundaes, malts, milkshakes, and floats around. And to top it off, the ice cream parlor is doubled with Flamingo Joe's Deli. Delicious sandwiches and ice cream, what could be better?
7. Duck Pond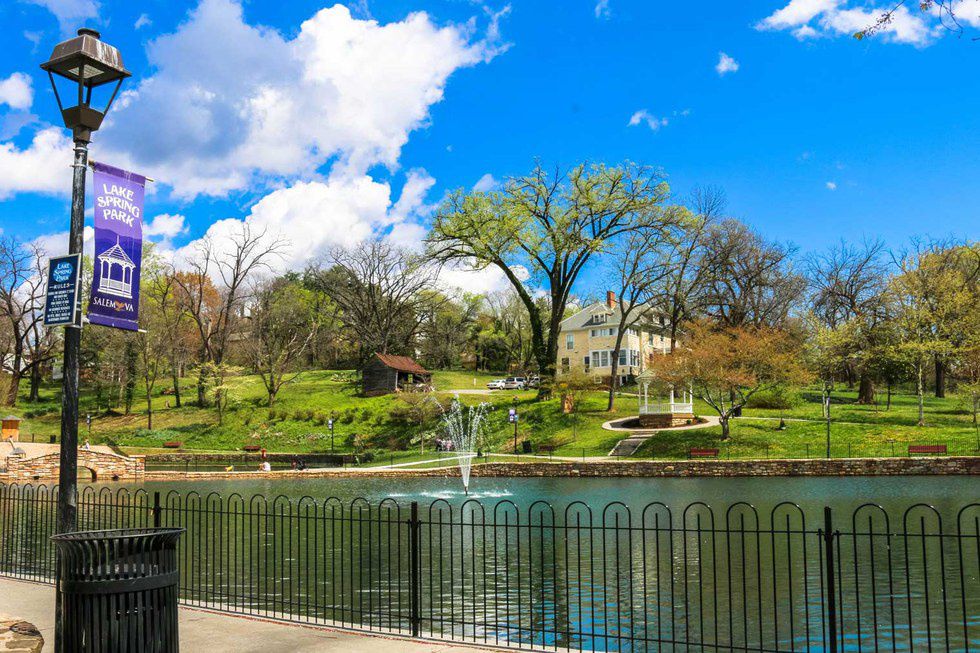 The duck pond is a great attraction for children. Give them some bread and let them feed the ducks. They love it. Other than it occupying children's time, it's also a beautiful place. The fountains, the bridge, the trees, the historical gazebo -- a calm, beautiful, relaxing place you must visit.
For those of us who grew up here in Salem, Virginia, we grew up with all of these places. They each come with their fair share of memories, and they hold special places in our hearts. If you ask anyone from Salem their favorite place in town, you're likely to get one of these places.