As a 90s kid, I spent the vast majority of my childhood listening to boy bands and watching Disney Channel shows. Most of the programs on Disney Channel featured a Christmas themed episode to spread holiday cheer through the hearts of the youngsters watching. Here are some of my faves growing up.
1. Lizzie Mcguire
The "Xtreme Xmas" episode of Lizzie Mcguire is a must see. From learning about the spirit of Christmas through allusions of Christmas classics to a performance from Steven Tyler, there's something for everyone. Just add cookies.
2.That's So Raven
The "Escape Claus" episode of That's So Raven serves as a reminder of why not to peak at your Christmas presents early. It features a teacher undercover as Santa Claus that catches Raven, Eddie and Chelsea ditching school while at the mall. Cory also is seen in an elf suit! All because Raven had a vision...
3. The Suite Life of Zack & Cody
The "Christmas at the Tipton" episode of The Suite Life of Zack & Cody is one of my all-time favorites. It takes the typical trapped in a blizzard scene to another level by trapping Zack and Cody's divorced parents with them, as well as Maddie in a three-armed sweater and a couple named Mary and Joseph, who happen to be delivering a baby girl in the elevator. Back when television didn't feel so staged. *Sigh.*
4. The Suite Life on Deck
No Christmas is complete without a parody of Charles Dickens' A Christmas Carol. This episode of the Suite Life spin off featured London Tipton's mirror serving as the ghosts from Christmas past, present, and future after the heiress refused to spare anything for the homeless. Watch this in your room all by yourself if you want. No judgement.
5. Hannah Montana
Hannah Montana featured two holiday episodes, the first being "Killing Me Softly With His Height", in which Miley agreed to date a guy who served as one of Santa's elves before realizing how shallow she was about their height difference. The second is my favorite of the two. Although it was released in August, "It's the End of the Jake as We Know It" features Miley (as Hannah) getting revenge on her on-again, off-again boyfriend Jake Ryan during a holiday special they were shooting together after finding out he had cheated on her.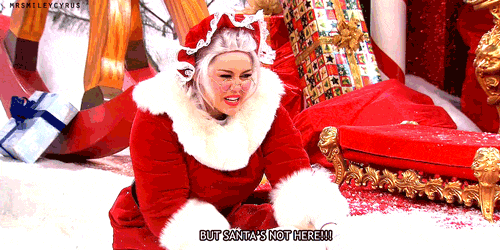 6. Good Luck Charlie
Good Luck Charlie features numerous holiday specials as well as a Christmas movie. From learning that your marriage is illegitimate to hiding your pregnancy from your children to bad experiences with your in-laws, Good Luck Charlie's got it. But where to begin...
Although there are plenty of other episodes I forgot to mention, (Even Stevens, Kim Possible, Phil of the Future) these are my top picks from when I was younger. Now that does not mean that I don't still watch them now...Feel free to binge watch your favorite holiday specials from when you were a kid and have a Merry Christmas!