Drake. You may love him, you may just know him as that half-Jewish, Canadian rapper. However, Drake is so much more than that, and coming from a true Drake fan, I've learned many lessons from Drizzy. I compiled a list of things Drake has taught me that have helped me in my everyday life. Drake if you're reading this: it's not too late to follow me on Twitter.

1.Your old identity doesn't define you forever- we all know where Drake came from. We all know he's Jimmy in the wheelchair from Degrassi. But Drake has managed to make himself one of the most beloved and respected rappers of all time. You can remember your past but you don't have to let it define your future.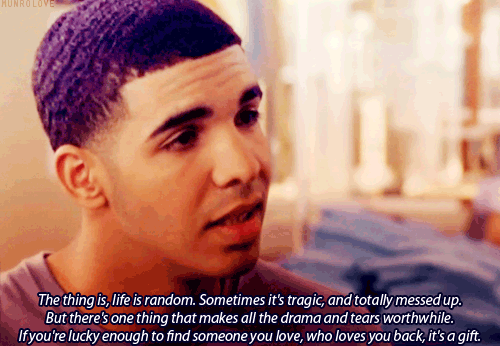 2. Rep where you came from- I noticed a lot of people trashing their hometown when I came to college, without that place you wouldn't be who you are, no matter where it is. Drake loves Toronto more than I love Drake. Even though Drake spends his time all over the world he never forgets his time runnin' through the 6ix with his woes. And now we all want to run through the 6ix as well.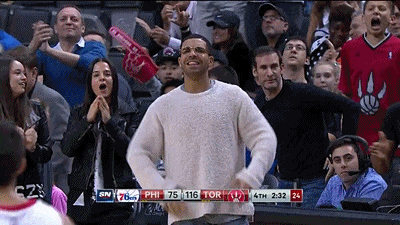 3. It's okay to be emotional sometimes- One of Drake's most-known qualities is his ability to be vulnerable. He gets made fun of for it a lot, but everyone feels the same way Drake does sometimes -- they just don't show it. Drake, I have a lot of feelings too.
4. Surround yourself with a supportive squad- Drake loves his squad; whether it's Lil Wayne and Nicki or his OVO crew, he always has his friends around. You see them in his videos, his Instagram, on stage at his concerts. I wouldn't be who I am with out my squad, I just wish Drake was a part of it.

5. Work hard to get what you want- Drake is one of the hardest-working rappers in the business, I'd even dare to say one of the hardest-working musicians. He knows what he wants and he chases after it. We should all look to Drake as inspiration when it comes to setting and reaching goals.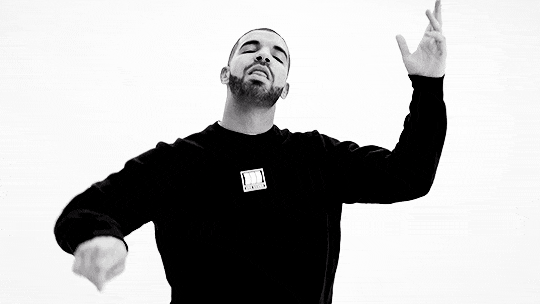 6.Grow a beard, it'll make you more attractive. Seriously, have you seen drake with his new facial hair? It's a game changer.