Some are calling 2016 the worst year ever, some are calling it the best year ever. Regardless of what you thought of 2016 history was made in the year. These 5 historical events in sports and in politics will surely have a lasting impact on not only the way we look at 2016 but our future from 2017 and beyond as well.
1. Brexit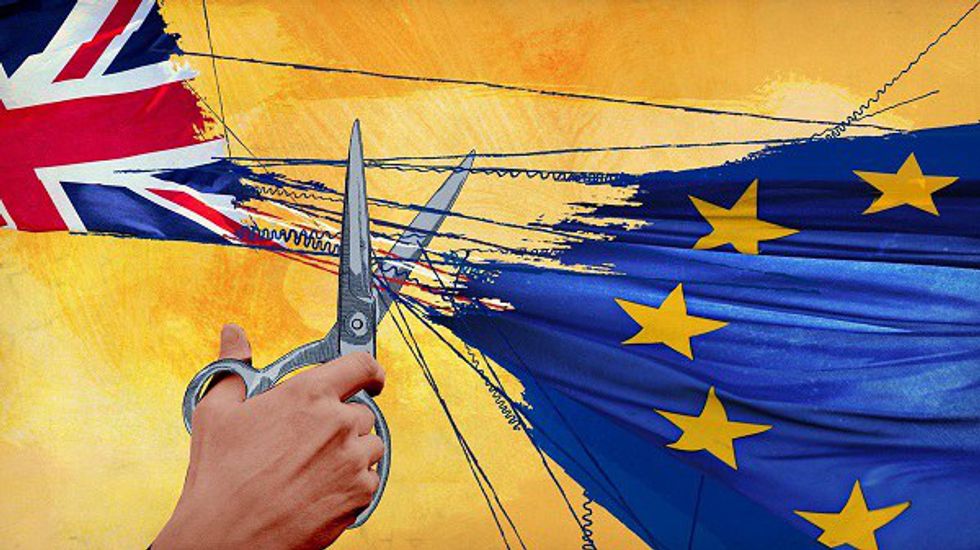 On June 23rd, 2016, the citizens of Great Britain voted to leave the European Union. %2% of them voted yes to leaving while 48% voted to stay. Though they haven't officially left the E.U. as of yet the consequences of the vote were felt shortly after with the world economy staggering and Moderate Conservative Prime Minister David Cameron resigning with his spot being filled by Theresa May. By the end of March 2017 Britain intends to invoke Article 50 of the Treaty of the European Union which pertains to withdrawal from the Union. What is historical about this vote is that it not only began a European populist revolt and strengthening of Euroscepticism but rather a global populist revolt. The so called "establishment" is slowly being uplifted in Europe as extreme pressure is being put on Germany's Prime Minister Angela Merkel ahead of German election, Francois Hollande, Prime Minister of France, has declined to run in the next French election with Front Nationale party leader Marine Le Pen ahead in recent polls, and Italian Prime Minister Matteo Renzi already resigning following an early December referendum in which the citizens voted no on constitutional reform that would give Renzi more power.
2. Golden State Warriors blow a 3-1 lead in the NBA Finals, Cavs win it in 7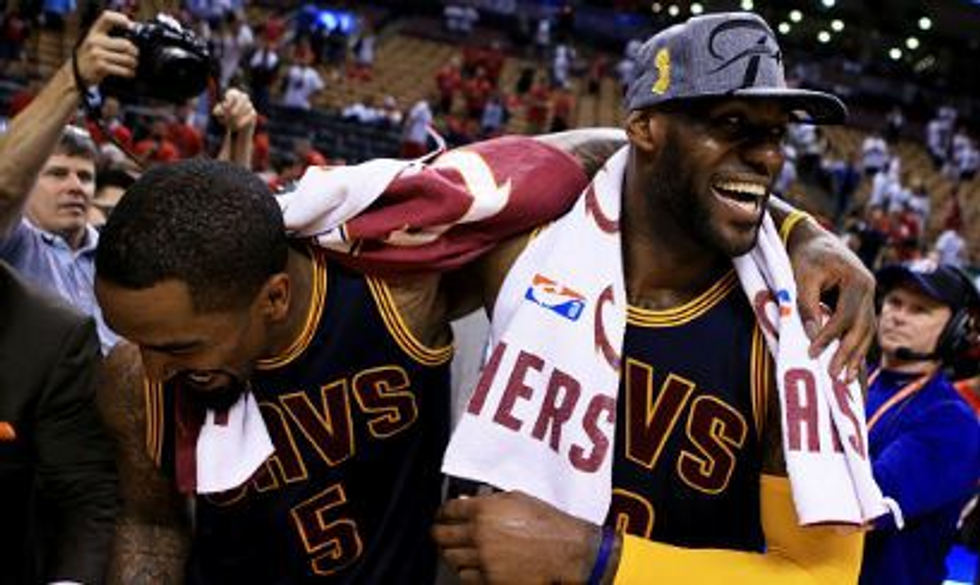 In this rematch of the 2015 finals this time it was the Cleveland Cavaliers who were successful. The Golden State Warriors came into the finals highly favored to win as they touted a 73-9 overall regular season record. Golden State gained home field advantage and jumped out to an early 2-0 series lead with a combined margin of victory of 48 points. Cleveland won game 3 120-90 but the Warriors jumped back with a game 4 win making their lead 3-1. What followed is historic in that the Cavaliers won the next 3 in a row making them the first team in NBA finals history to come back from a 3-1 deficit and the first time since 1978 that game 7 was won by the road team.
3. Cubs win the world series, come back from 3-1 deficit against Indians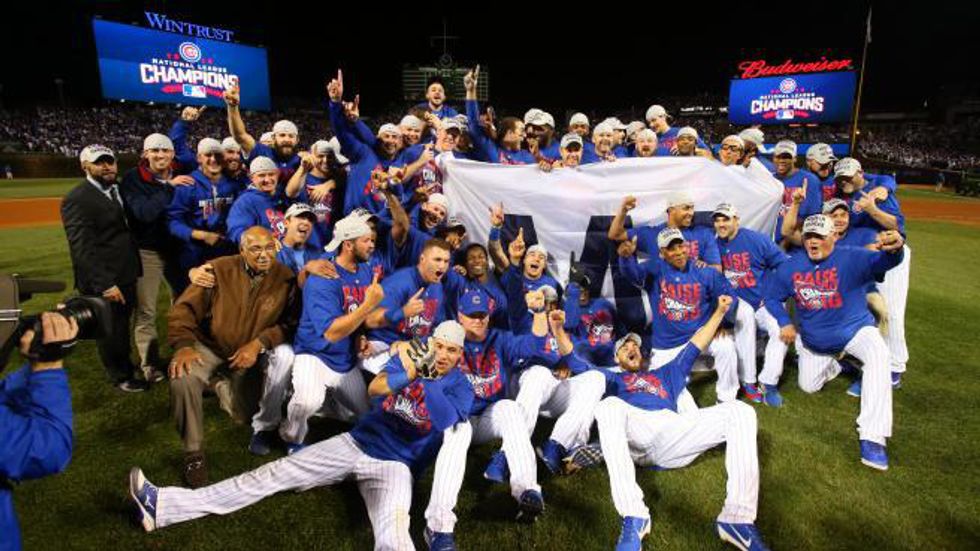 Whether you're a Cubs fan or not, you were rooting for the Cubs in the 2016 world series (admit it you were). The Cubs came into the 2016 World Series with their first series appearance since 1945 and the potential to win their first one since 1908. Similar to the NBA finals, the Indians blew a 3-1 lead giving the Cubs their first World Series win in 108 years. Game 7 was clinched with a crazy 8-7 win for the Cubs which took 10 innings to play and featured a rain delay, the first time this happened in a game 7. It was the 5th time that a World Series game 7 had gone past 9 innings and the 6th time in World Series history that a team game back from a 3-1 deficit.
4. Trump gets elected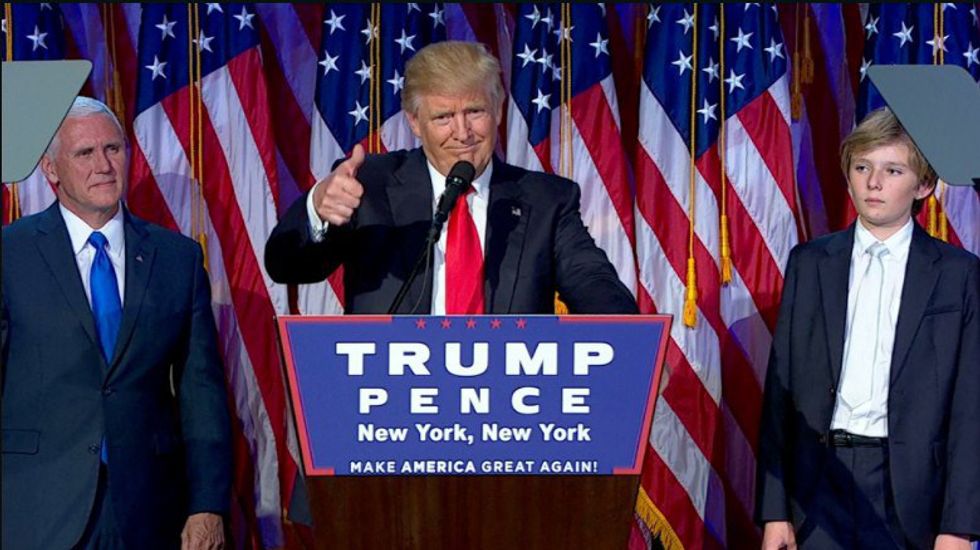 Not much needs to said about this. I wrote extensively about the election before the Trump victory and I plan to write more following the inauguration. On November 8th, 2016 business man Donald Trump defeated former first lady, New York senator, and Secretary of State Hillary Clinton. Trump gained 306 electoral votes though losing the popular vote while Clinton with only 232. This was the first time in U.S. history that a candidate with no prior political experience gained the nomination of a major party and won the election. Trump defied all the odds as practically everyone was against him from the Democrats and the Republican establishment to the media. Some polls forecast a historic Trump loss with some giving Clinton as many as 330 electoral votes and a 99% chance of victory. Trump also turned 2 traditionally blue states in Michigan and Wisconsin into red states while securing victories in the swing states of Florida, North Carolina, and Pennsylvania.
5. Castro dead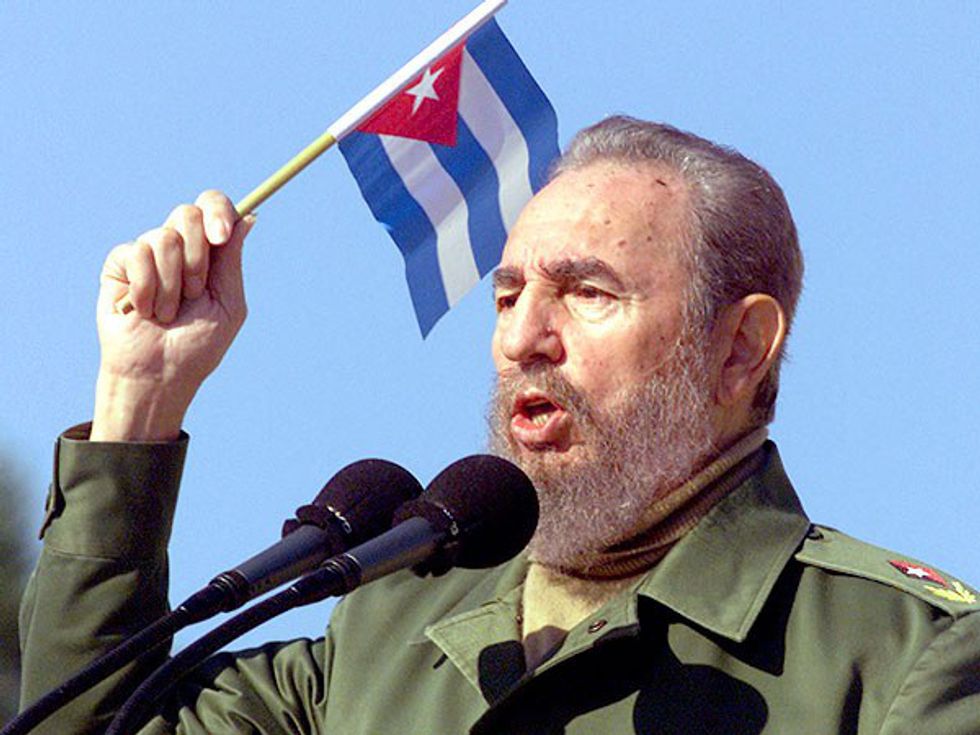 On November 25th, 2016 Cuban dictator Fidel Castro died at the age of 90. Under his brutal communist regime Cuba became a one party socialist state in which industry and business were nationalized to their fullest extent. His death was met with celebration by the Cuban community in Miami, many of whom left during the Cuban revolution of 1959. While those who actually experienced his brutal regime first-hand celebrated his death, many liberals who think they know everything praised Castro as a revolutionary and said they'd rather live under him than Trump. Some of the notable figures who praised Castro were U.K. Labour party leader Jeremy Corbyn and Canadian Prime Minister Justin Trudeau. His death means new beginnings for the Cuban people as the probability of democracy infiltrating the borders of Cuba has gained ground.