After being at school for the last seven or weeks or so, I've been able to see how unprepared I was for college. High school did not prepare me for this whatsoever. I always heard people say this, but didn't realize how true of a reality this would become. On the other hand, I don't think I was mentally prepared for college. Everyone in high school can't wait to graduate and just get to college already, but it is so different than what you think. So here is a list of my top 5 things that I was unprepared for that may help you prepare a little better and be aware of certain changes.
1. The WORKLOAD
The workload in college is extremely different than the workload in high school. Although you have less classes and you don't have them everyday, the work and studying that goes into these few classes is enough to keep you busy all day and even into the night. You may have been involved in every club in high school, played sports and worked two jobs and still got A's and B's in class and you felt overwhelmed and stressed every now and then; college is different. In college, you have your classes and then maybe are involved in three or four clubs/programs and that is it. And oh if you're in a sport, cut back to one or two clubs, if that. There's just not enough time to be able to do everything you want. So pick what's important to you and go with it. I wasn't prepared to have 5 papers due within two weeks of each other and then have reading and studying to do on top of that which leads me to my next topic:
2. Studying/Reading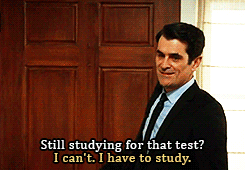 Like woah. Who knew you actually had to read a text book. High school teachers gave you a text book and maybe you did a problem or two from it, but rarely did you ever actually have to read it. Oh and cramming two periods before your test? Only if you want to fail. You have to prepare and study days and days before your exam. In high school you had so many assignments and homework that gave you points in the class that helped your grade. In college, you have three exams, two papers and your final and may be some class participation. But that's it. No small homework assignments to help hold up your grades anymore. So if you don't know how you study or what techniques to do... you better learn fast..
S/O to Mr. Bouch's Honors Gov class last year for being the only class that academically prepared me for college with the reading, lectures and exams.
3. Being Poor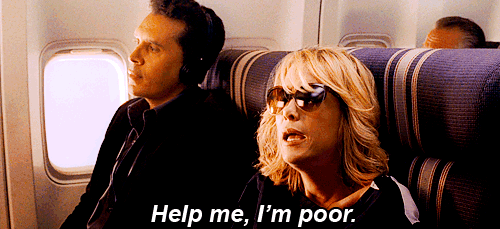 Maybe poor isn't the right word, but in college you're definitely broke. I went from working two jobs and getting paid every week to nothing at all. I was so used to my bank account just getting replenished each week without having to keep transferring money, but now I look and the amount gets lower and lower and nothing is being replenished. My mom warned me about this, but I didn't really believe her. Well you were right mom (I know you'll love hearing that). You have to watch what you're spending and how many nights a week you go to Sheetz because you'll go through $20 really quick. And once you realize Sheetz is way too expensive for your broke a**, you'll start going to McDonald's. But that will get old real quick because of how crappy you'll feel after eating McDonald's three nights in a row.
4. Time Management & Independence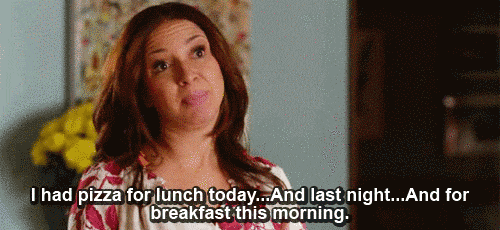 College is fun because you can do what you want when you want. You'll soon realize that you need to control yourself and know your limits. It may take some time, but you'll figure out what works for you. Don't spend 5 hours watching Netflix when you have 35 pages to read for your History class. Bad. But don't spend 5 hours studying with no break instead of hanging out with your friends for an hour. That's bad too. Find a happy medium. Similarly, take care of yourself. You're really on your own in college. Make sure you're eating a decently balanced meal, try to get some sleep, bathe, (seems obvious, but you'd be surprised) and try to stay healthy. Something that comes with this independence is a sense of loneliness. You have to learn how to deal with this and be okay with it. In college, everyone's really doing their own thing and most people have the same goal: to be successful in whatever the choose to do. There's a lot of alone time, but there is also a lot of time when you feel like you're constantly with and surrounded by other people. Don't spend too much time alone, but don't overwhelm yourself by being with other people constantly. Find a happy medium there too.
5. Transition & Change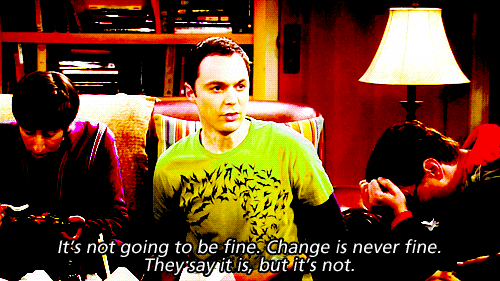 High school to college is a big transition. Going from living at home and being surrounded by your family and friends to a new environment that may be 30 minutes from home or six hours, is difficult. In the months leading up to college, you're so excited and can't wait to move out of the house, but then the month that you leave comes around and everything becomes so real. You're about to start a new chapter in your life. Not only that, but you're starting to plan out the rest of you life. It's a big deal. You try to play it off for so long up until the week that you leave and you're freaking out about who you'll hang out with or who you'll sit with at lunch the first week and whether or not you're going to get along with your roommate and if your professors will give an assignment the first week. Then once you're at school, you settle in and everything seems great, but then you realize you're not going home.. because this is your home now. Homesickness is so real and it's nothing to be ashamed of. it happens to everyone. This transition is so difficult. You may have been 18, a 'legal' adult before coming to college, but you really experience something similar to "adult life" once you're on your own at school.
I'm sure this all seems so overwhelming and complicated. Trust me, I know. I experienced it all first hand. I wish I would of had someone to tell me all this. College is so hard. You have to reestablish a group of friends. You have to reestablish your reputation. No one knows you. You can't expect your professors to know your a hard worker or are trustworthy or whatever it may be, like in high school. You have to work for it and prove it to them. You must establish a sense of trust with the people around you. College may be your home, but it's your second home, your 'home away from home'. You'll always be able to go back to your real home. The place where there's trust, love, a sense of security. All the things you may feel are missing at school. Don't get me wrong, I love college, I have a great group of friends and I'm excited for the next few years, but remember to be prepared for all of the major and unexpected changes, because they're coming.