Finally, the time is near when the weather begins to warm, the sun peek-a-boo's from behind the clouds, and the number of school days is dwindling down to finish up for the start of summer. As much as we students would love to toss out our books and throw up our hands to celebrate the end of the semester, the fact of the matter is the semester coming to a close means that our grades are at their most vulnerable during this period with the advent of finals as the pinnacle of completion. Therefore, in order to finish out the semester with peace of mind I recommend taking a look at the 5 study tips for acing finals I have provided and applying them to your study process for the upcoming exams.
1. Prepare early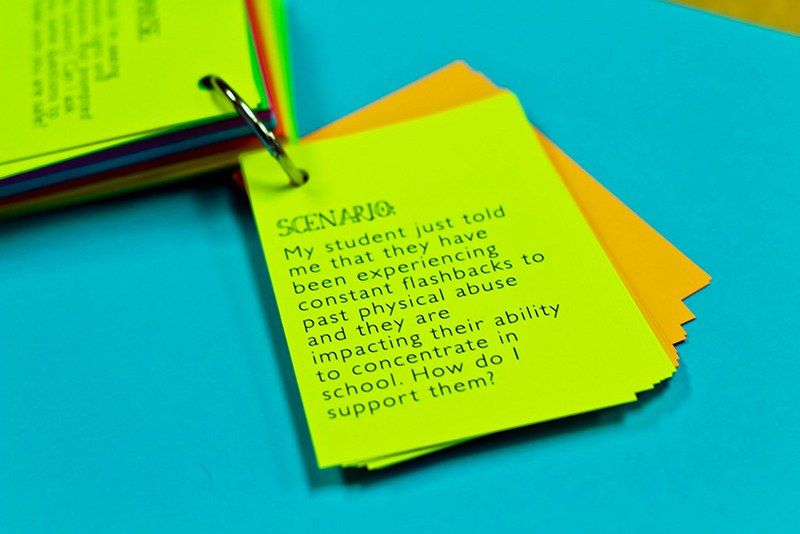 Begin studying early! Just because final exams are approaching does not mean that other priorities cease. Studying for any test, let alone an exam, is difficult enough when you have to factor in homework, projects, extracurricular activities, and/or work so preparing sooner rather than later is key to setting yourself on the path toward achieving a stellar grade on exams. I recommend beginning the studying process at least two weeks in advance. This will give students time to: 1.) map out their game plan for what to study and 2.) will allow a solid week before exams to study all the material and apply it to a practice exam and review methods (e.g. flashcards, study guides).
2. Devote substantial time to each subject
As previously mentioned, devoting our primary attention to studying for exams is a luxury not-so-often received as various demands require our divided attention. Delineating an hour or two every night during that two week period you may set aside to prepare for exams will allow for an evenly distributed amount of attention and time being spent on each necessary subject of an exam. Devoting a substantial amount of time to studying exam material over time will prevent any procrastination from occurring near the exam date. If this step is coupled with self-efficacy than a student's chances of achieving a high score on an exam will be much higher than if a student waited closer to the exam date to begin studying or if a student thought it best to cram the night before an exam.
3. Take a practice exam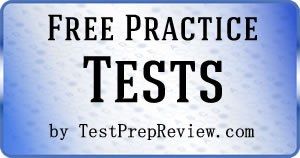 The greatest aspect of having the internet at our disposal is the resources that it provides. Online course material is abundant on the internet, especially practice exams and tests, so use your extra resources and take a practice exam online. Online programs such as Quizlet offer loads of resources including flashcards, practice tests, matching games, and other study tools to help students prepare for coursework. These resources are often tailored specifically to one's coursework just by typing in key terms including the chapter of what you are studying, book name, authors, and even typing in a question or term that a student is studying. The assistance of the internet can help further a student's understanding of exam material and broaden the realm of research that a subject might be limited to within a course textbook.
4. Do the study guide
You know those study guides teachers pass out and tell us that won't count for a grade and is strictly optional. Do those! Though they don't count for a grade most of the time, with the exception of some really nice teachers who are willing to dish out extra points (gotta love those professors), doing the study guide will aid tremendously in your studying and the questions will more than likely be similar if not exactly like the questions on the exam. The best way to get the most out of the study guide is to complete the guide early to give yourself a sufficient amount of time to actually study the answers you gathered. By answering the questions and going further to actually study the questions and answers, you will ensure that the information you are gathering becomes drilled in your mind. As a result, when the day of the exam comes and you are taking the final, you won't have to work hard to figure out the answers to the questions because your mind is already familiar with the material.
5. Rest.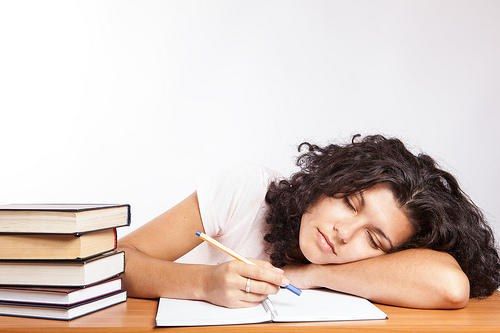 We've heard from grade school and beyond that getting a good amount of sleep (6-8 hours) the night before taking a big test will make a difference in your performance. As college students, we have become conditioned to running on empty throughout most of the semester and doing pretty well in spite of our lack of sleep. However, with this being the time of year where our grades are the most affected by an exam, students should take every precaution to make sure that they receive their highest grade possible. Sleep is one of the most important aspects of studying and retaining information, so by studying early the time you devote will be evenly distributed and you will not find yourself cramming at midnight with no sleep in your system prior to an exam.
With the end of the semester, there are always so many temptations to just say "forget it" and slack off for that last month of the semester, but why throw away the hard work just to come to the conclusion that you've decided to bow out of the race with only a few meters left to run? Remember the bigger picture ahead and persevere through the sluggishness, temptations, and attitude to give up. Stay in the race and finish strong. You'll be more proud of yourself for it in the end.