Picking where to go to college is probably the toughest choice an adolescent has to make. How are we supposed to choose a major and where to study it when we can't even go to the bathroom without our teachers' permission? Choosing the wrong major and the wrong school can lead to the worst four years of your life, and you should basically just give up on finding a job or being a functioning adult if you do so. However, admittance to UC Santa Barbara (UCSB) makes the answer to this intimidating question so easy.
Committing to UCSB means you are dedicating yourself to four years of intellectual growth, constant fun, and just plain happiness. UCSB was even featured on the Princeton Review List as one of the happiest college campuses in the nation. Here are just five main points out of millions as to why I committed to UCSB, and why it's basically the best school in the world.
1. You can't beat the campus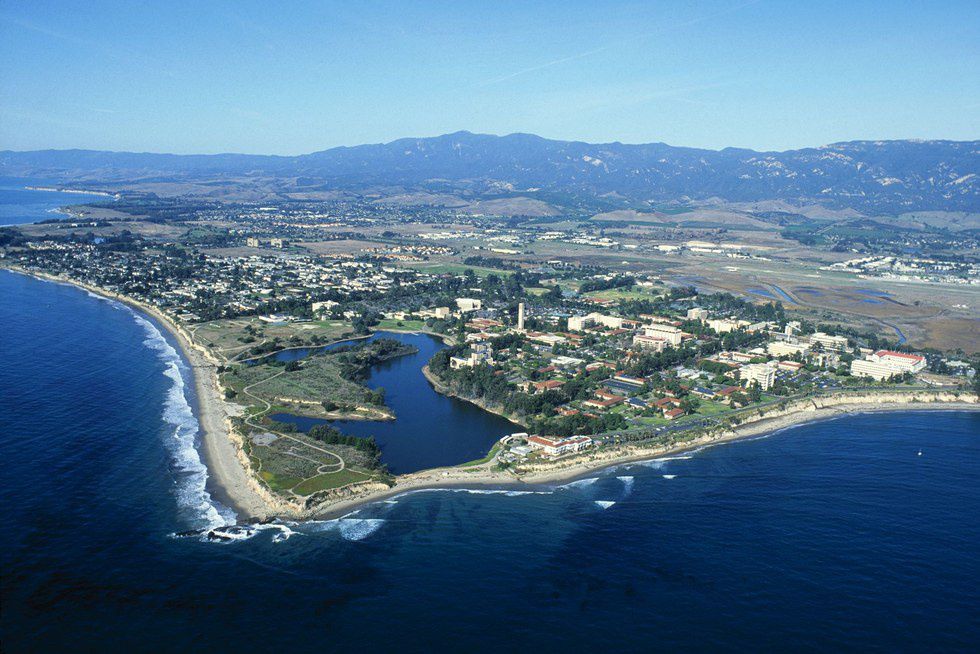 Visiting UCSB for the first time, I was immediately struck by how beautiful the campus was. Anyone who has stepped foot onto Gaucho territory knows that the campus can't be beat. Santa Barbara is the only university with its own private beach, which goes hand-in-hand with the perfectly sunny weather we have. The dorms are so nice that people even pay to stay on campus and vacation here. You can't really complain about going to school at a vacationing spot. While touring the school, I found my way around the palm trees and explored from one end to the other, all while enjoying the sun on my skin and the light breeze through my hair. I clearly remember envisioning myself coming in the fall and walking from lecture to lecture. I not only couldn't believe this was going to be my life for the next four years, but also couldn't picture myself anywhere else.

2. Highly ranked academics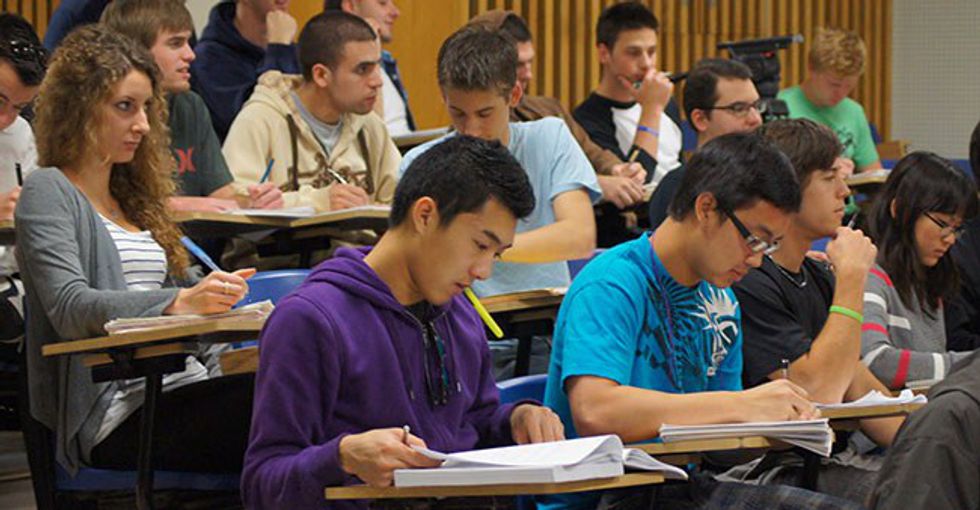 UCSB's academics always gets overshadowed by the "party rep," which makes people forget just how impressive our scholarly achievements are. In 2013, Leiden University named UCSB the #2 university in the world for its contribution to the sciences, which isn't surprising considering the fact that the faculty includes six Nobel Prize laureates in chemistry, physics, and economics. Santa Barbara was also ranked the #8 public university by U.S. News and World in 2016.
Although I'm a STEM major, my favorite classes weren't from my major-required classes. UCSB offers a wide range of courses that challenge students of all interests. I am currently enrolled in Human Sexuality, a favorite amongst Gauchos, where we are taught everything about sex. My friends have also taken classes on Dinosaurs and Dance History. With more than 90 majors and 40 minors, it's no surprise that there are so many unique and fun classes to take here.
3. You'll never be bored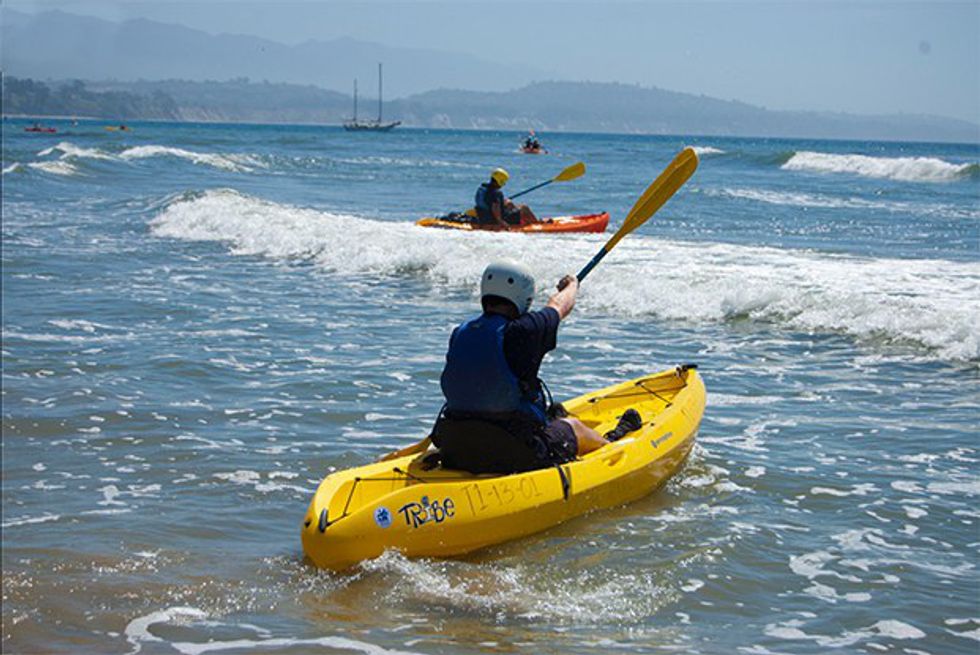 UCSB hosts over 500 student organizations that cater to a wide range of interests, 20 NCAA division one sports teams, and highly ranked MCLA teams. Our Recreation Center is home to a massive rock wall, swimming pool, exercise equipment, and intramural sports. Outdoor activities like hiking, kayaking, and surfing are always a good idea with the weather we have. If outdoor activities aren't your thing, UCSB Arts and Lectures and Associated Students puts on plays, concerts, and movies exclusively for UCSB students, amongst other fun things. My favorite events were the Snoop Dogg concert on Halloween and free screening of "Deadpool."
4. Isla Vista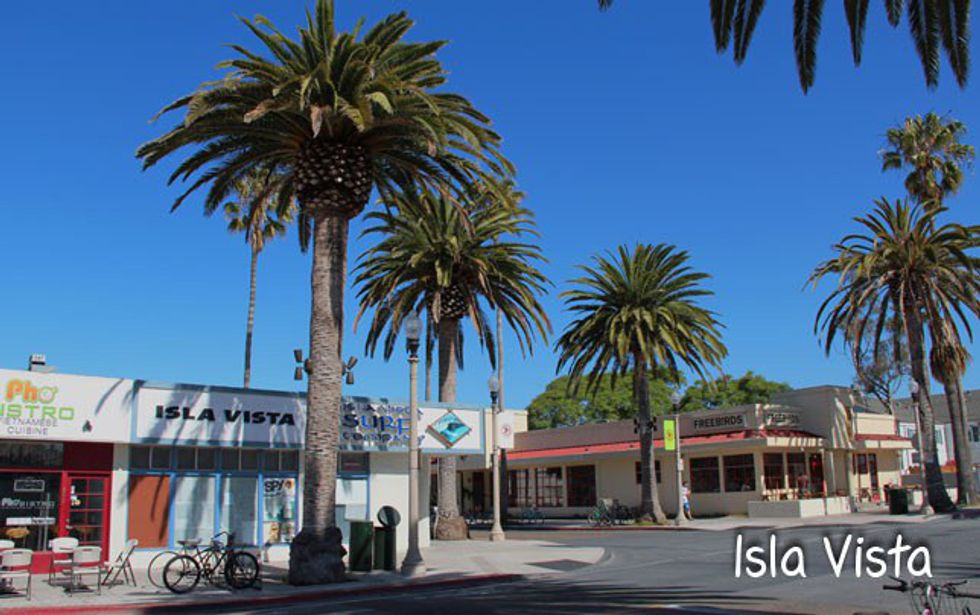 Isla Vista is home to the best college eats our wallets can afford, all within a one mile square radius of each other. My favorites are Freebirds, Otaco, and Sam's To Go. If you're too lazy to take that five minute bike ride into Isla Vista, SB Menus delivers these IV eateries right to your dorm. Del Playa is the most famous place in Isla Vista because of Deltopia, an annual kick-off party for spring quarter. The "party school" reputation doesn't come from nowhere--there are multiple parties practically every night, and being at a dayger with an ocean view definitely tops any other party in the country. I was worried that all the partying would distract me from school, but it actually turned out to be the opposite. Because there was always something going on, I didn't feel like I had to show up to something because I knew that I could just go out the next day. Parties are always the same, so I never get FOMO. Another factor that concerns people about the Santa Barbara experience is the issue of safety. The wild party school stereotype turns a lot of people off, but in my experience, there has never been a moment where I haven't felt safe. The school provides a service where CSOs can walk you back to your dorm with no questions asked. Their only job is to make you feel safe. Fortunately, I've never felt like I was in a situation where I needed them. There is a very strong sense of community here, where it isn't uncommon for someone to approach a stranger and offer help. My friends and I have even paid it forward and walked with a couple of girls we didn't know who needed help getting home.
5. The people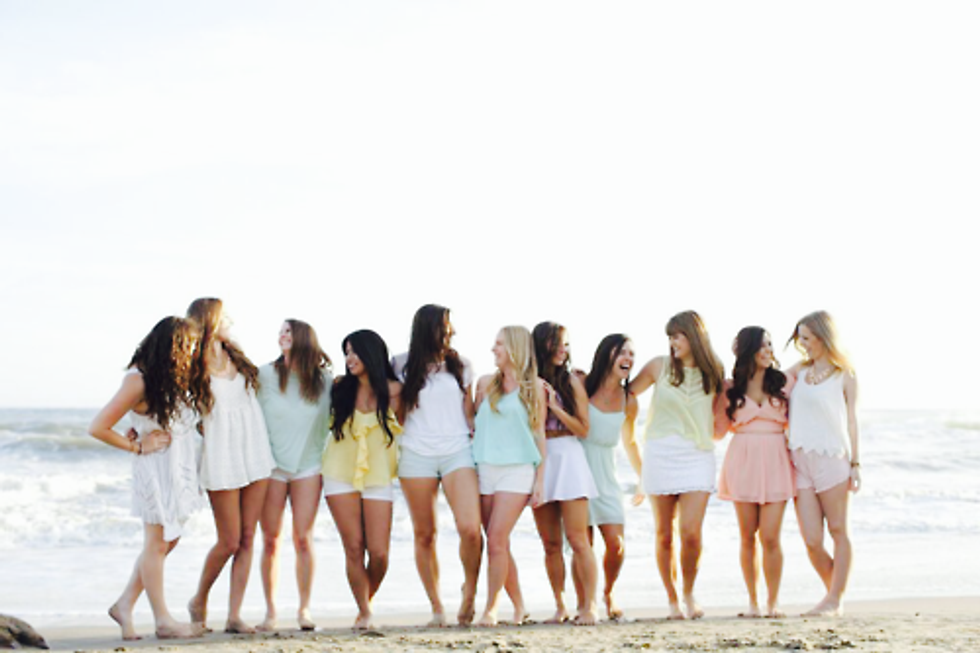 Although all the aforementioned points are more than enough reasons to fall in love with Santa Barbara, the ultimate reason why I chose to commit to this school wasn't for its stellar academic achievements or "party school" reputation. I chose to commit to this school because of the people. I knew I would be surrounded by these people for the next four years, interacting with them every second of everyday, and even making life-long friends with a few. The first time I visited was at Spring Insight, and I could see that everyone was genuinely happy to be there promoting the school. I wanted to go to a school where I would be just as happy as they were. When I came in the fall, that friendly energy was still here. Random people would hold open doors for me and were more than willing to guide me in the right direction when I was looking for a lecture hall. After going here for almost a year now, I can see why everyone is so happy. I've met the most amazing people who I know in about ten years I'll be meeting up for lunch and looking back on all the memories we've made here. In less than a year of going here, there is already so much I am thankful for. UCSB is the perfect school and I couldn't imagine why anyone would pass up on the opportunity to be a Gaucho.