Exempting Black Widow, most of the Avengers have their own solo outing. Poison Ivy and Catwoman saw the light of day in subpar interpretations. Super-heroines and villainesses deserve — but very rarely receive — more than a few minutes of exposed skin while a male character dominates the scene (or entire movie). In an alternate, less male-dominated universe, here are five female comic characters who would without a doubt have their own films.
1. Harley Quinn and 2. Poison Ivy (Preferably in the same movie!)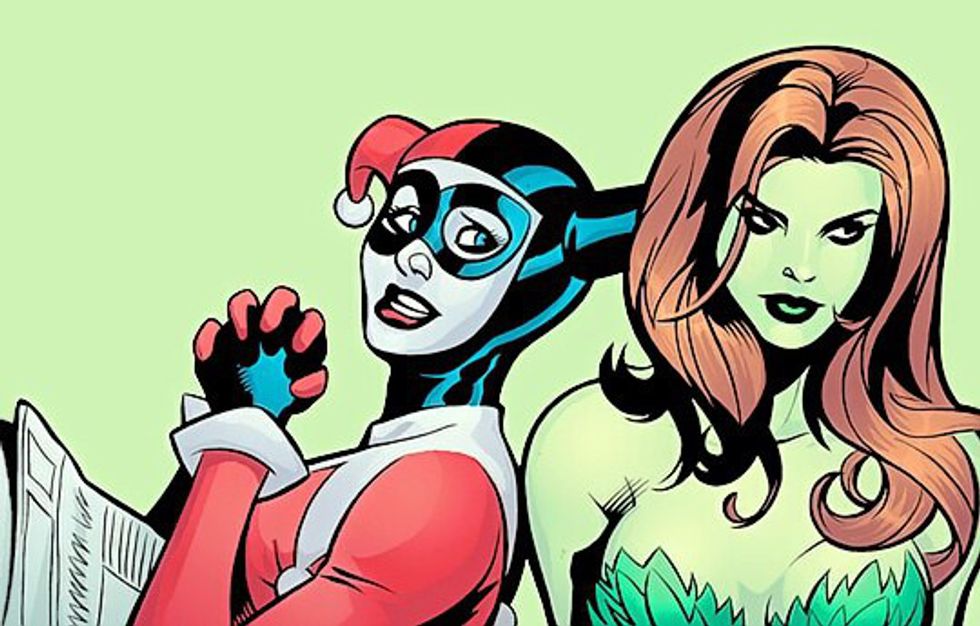 In the wake of "Suicide Squad's" wash of positive fan reviews (and alarmingly negative critical reviews), it would be only right to allow Drs. Quinzel and Rose (née Pamela Lillian Isley) a full-length feature film in which their friendship and near-harrowing origin stories could flourish. Harley's debut in "Suicide Squad" is hardly enough screen time for the quirky and dangerous personality Margot Robbie brings to life. What's more, "Suicide Squad" leaves the educated fan wanting more than an over-sexualized super-babe with an inability to escape the wrath of a psychotic lover's smothering passion. Poison Ivy, too, has been left behind in recent years, with her last film appearance credited to Uma Thurman in 1997's "Batman and Robin." Ivy and Harley's friendship has been the subject of quite a few episodes in the "Batman" animated series and would adapt beautifully to the silver screen, given that careful attention was paid to origin stories and the development of a friendship DC described as "girlfriends without monogamy." A female-focused film with a fresh take on the friendship could propel these villainesses into the hearts of younger generations who just don't connect with the top-selling superheroes of today.
3. Michonne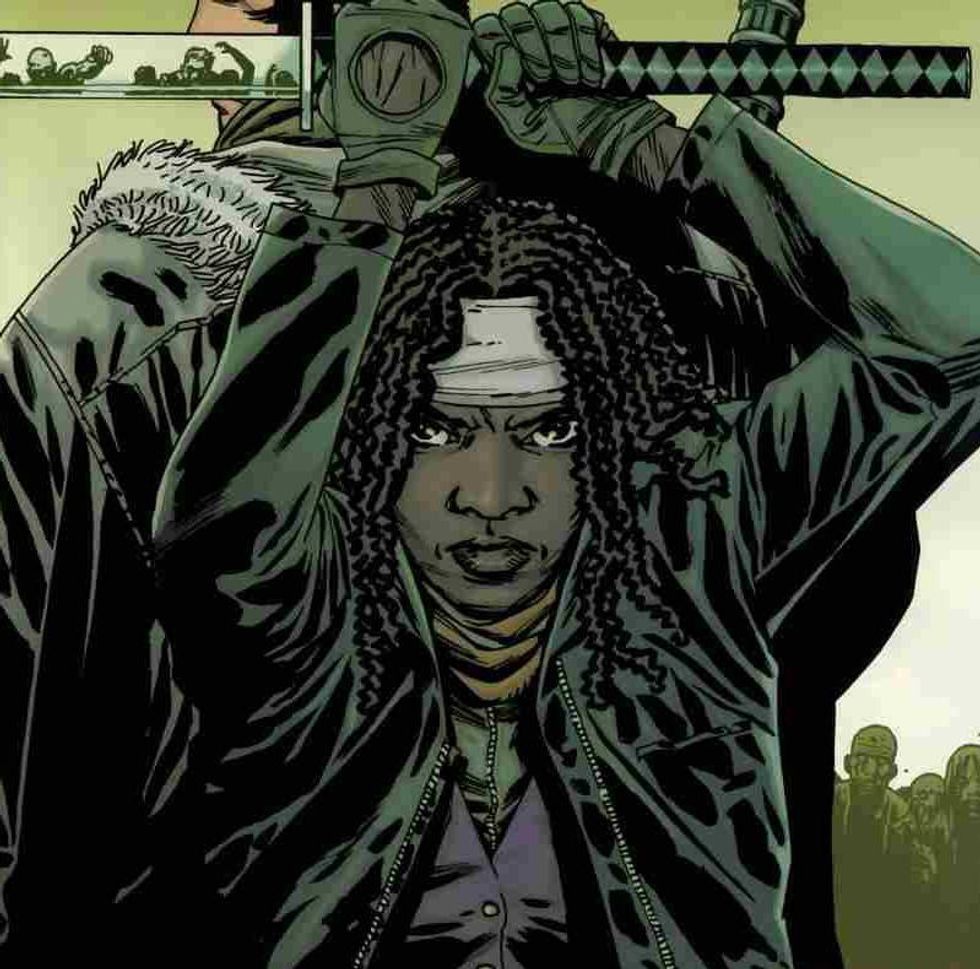 Sure, Michonne has had her time on "The Walking Dead" television series. For five seasons, we've watched Danai Gurira brilliantly slash and brood her way through hordes of the living and dead alike, and her comic book character is no less awesome. She's entirely self-sufficient — hell, she travels around with a pair of zombies chained and de-jawed to blend in with the massive movement of the newly-zombified — but also evidently cares for the others with whom she comes into contact, even though she hardly expresses it through verbalization or countenance. To entertain die-hard fans of "The Walking Dead," a Michonne feature-length would have to move beyond what time fans have spent with her during the zombie apocalypse. Hinted at in both the comics and the television series is a pre-apocalypse Michonne who might have been more outgoing — friendly, even. This is the Michonne fans would want to see — the story of how she came into her stony look and no-nonsense way of life. The transformation from sociable young woman to katana-wielding super-heroine presents a unique side of the story.
4. Lady Death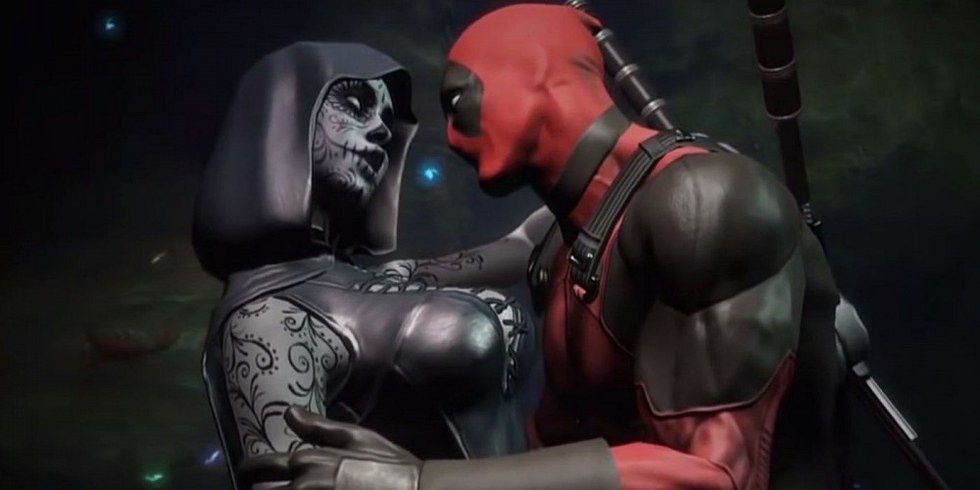 Most of us can and will agree that "Deadpool" was stellar. I am counting down the days until the sequel trailers are released, and even though she wouldn't be receiving a movie entirely her own, I keep thinking about how cool it would be for Lady Death to show up in the next "Avengers" or "Deadpool" movie. Sure, she's not the most popular of the "Deadpool" villains; however, she does ripple the ocean of love with the antihero after ghosting over Thanos. Thanos, of course, retaliates as any jealous would-be lover should — by attempting to exact revenge. This all could lead up to the incarnation of Death itself debuting in her very own film.
5. Ms. Marvel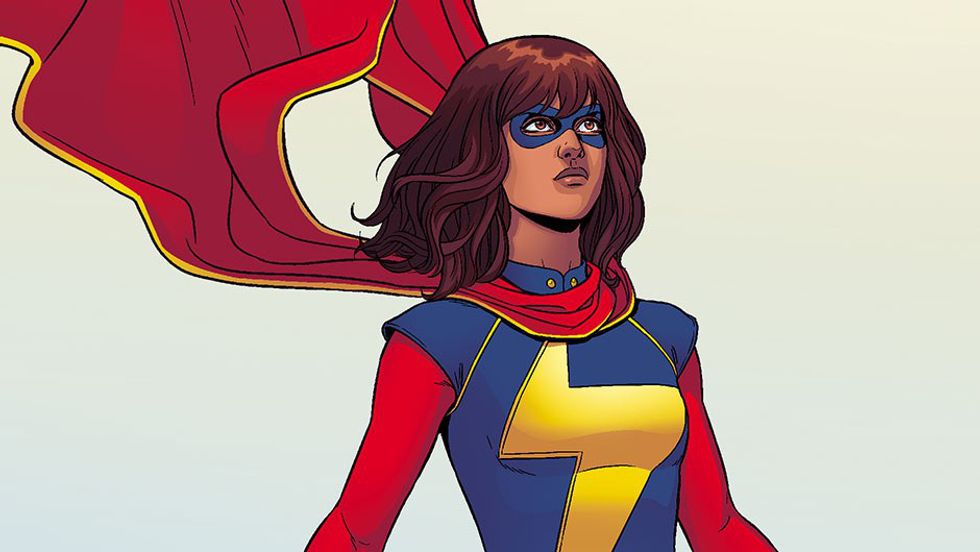 Marvel is crushing the superhero movie competition. With the "Avengers" movies leading the ranks as top scorers in the industry, most of the historically popular, straight, white superheroes are covered. It's high time a leading super-heroine from the Marvel Universe took the stage. The most recent Ms. Marvel to grace the glossy covers is Kamala Khan, a Pakistani-American teenager who possesses shapeshifting abilities. Kamala is the first Muslim character to have her own comic book, and she is appealing to a whole new generation of comic fans. If this alone is not reason enough to deserve her own movie, I don't know what is.