When it starts to get colder outside, you know what that means: it's time to get the baking sheet out. I love baking all year round, but there's just something about making a sweet dessert on a chilly day that warms my heart. Brownies and cookies are the simplest way to make me happy, but when people take regular treats and make them look super cute for the season, they make me super duper happy. Here are some treats that look great for fall, but are totally not fall exclusive. I'll definitely be making these anytime of the year!
1. Pumpkin & Ghost Pretzels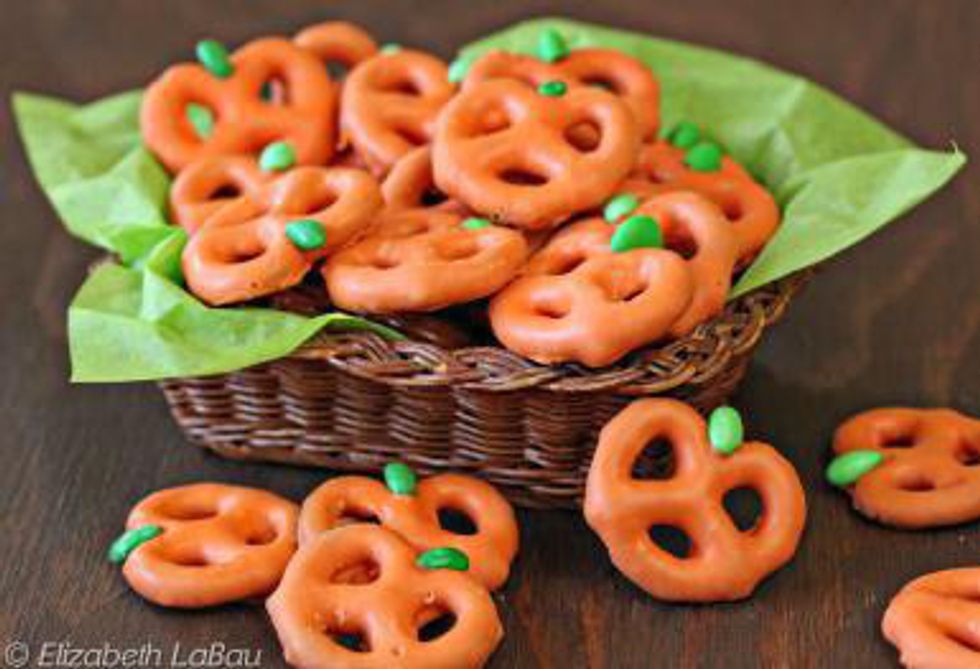 Pretzels? Yummy. Chocolate? Yummier. Mixed together? Heaven! Chocolate covered pretzels are always a must-have, but now I can be extra festive while eating them!
Recipe: http://candy.about.com/od/halloweencandyrecipes/r/...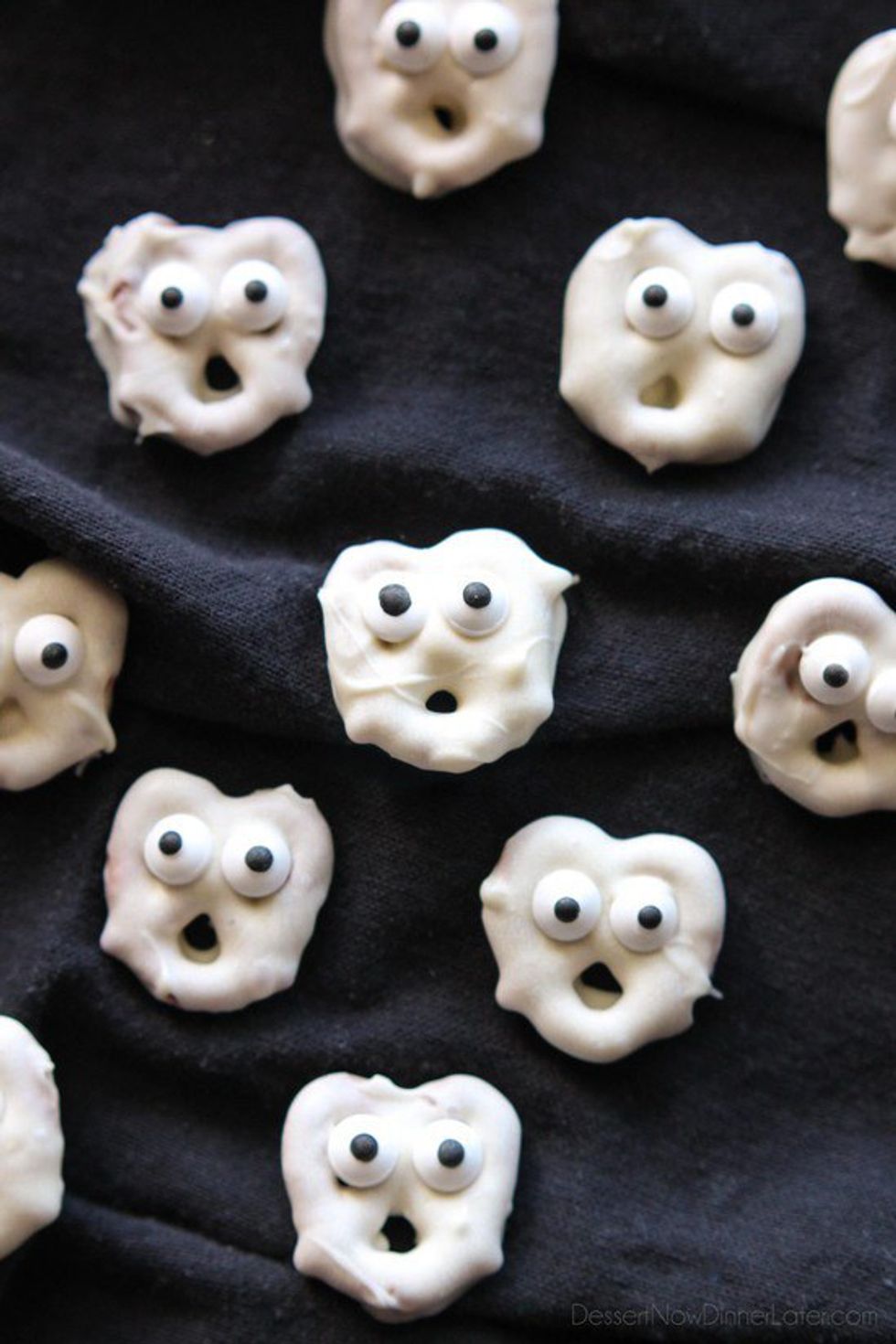 I wonder what they're all surprised about? These are insanely adorable. I want to throw a Halloween party solely for the purpose of making and serving these, and more importantly wowing my guests with my artistic image.
Recipe: http://www.dessertnowdinnerlater.com/ghost-pretzel...

2. Chocolate Dipped Rice Krispy Candy Corn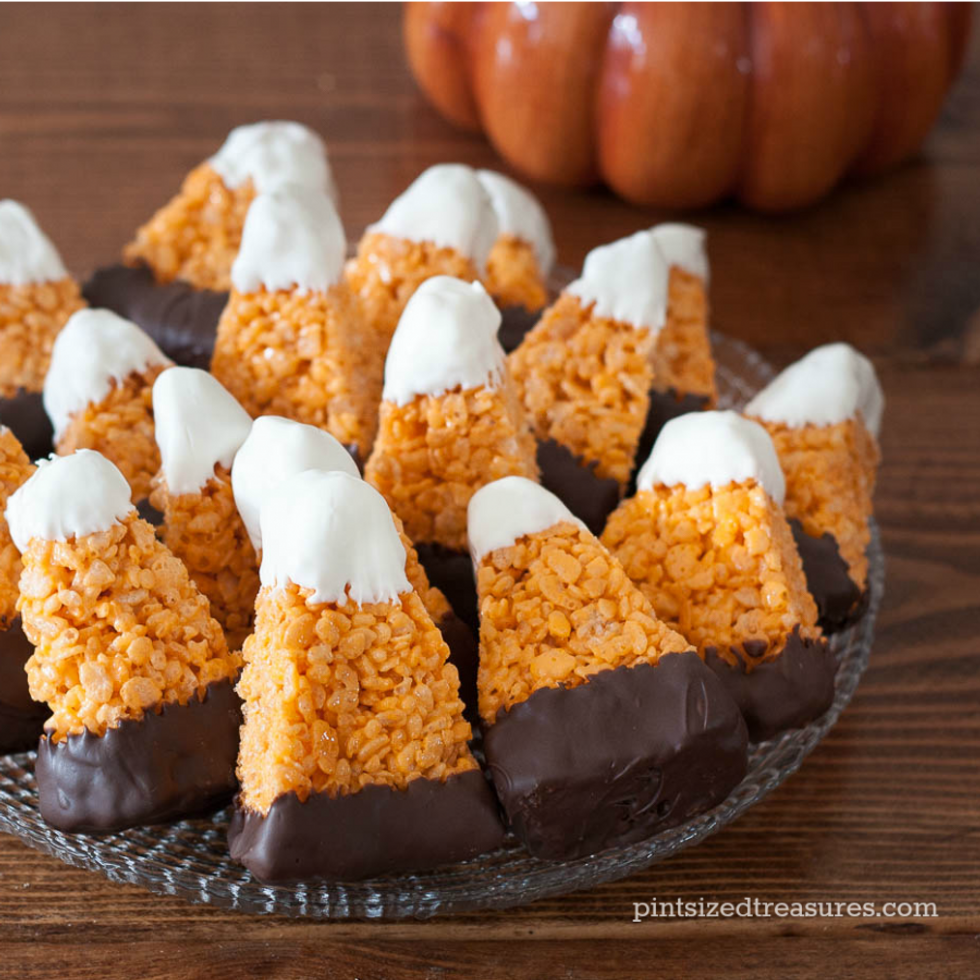 How creative is this? I love it! While I'm not that big a fan of candy corn (no shade), I would definitely pig out on these. Who am I kidding? I'd pig out on all of these treats. It even shows you an easy way to cut the rice krispies into it's shape!
Recipe: http://pintsizedtreasures.com/chocolate-dipped-can...
3. Pumpkin Patch Dirt Cups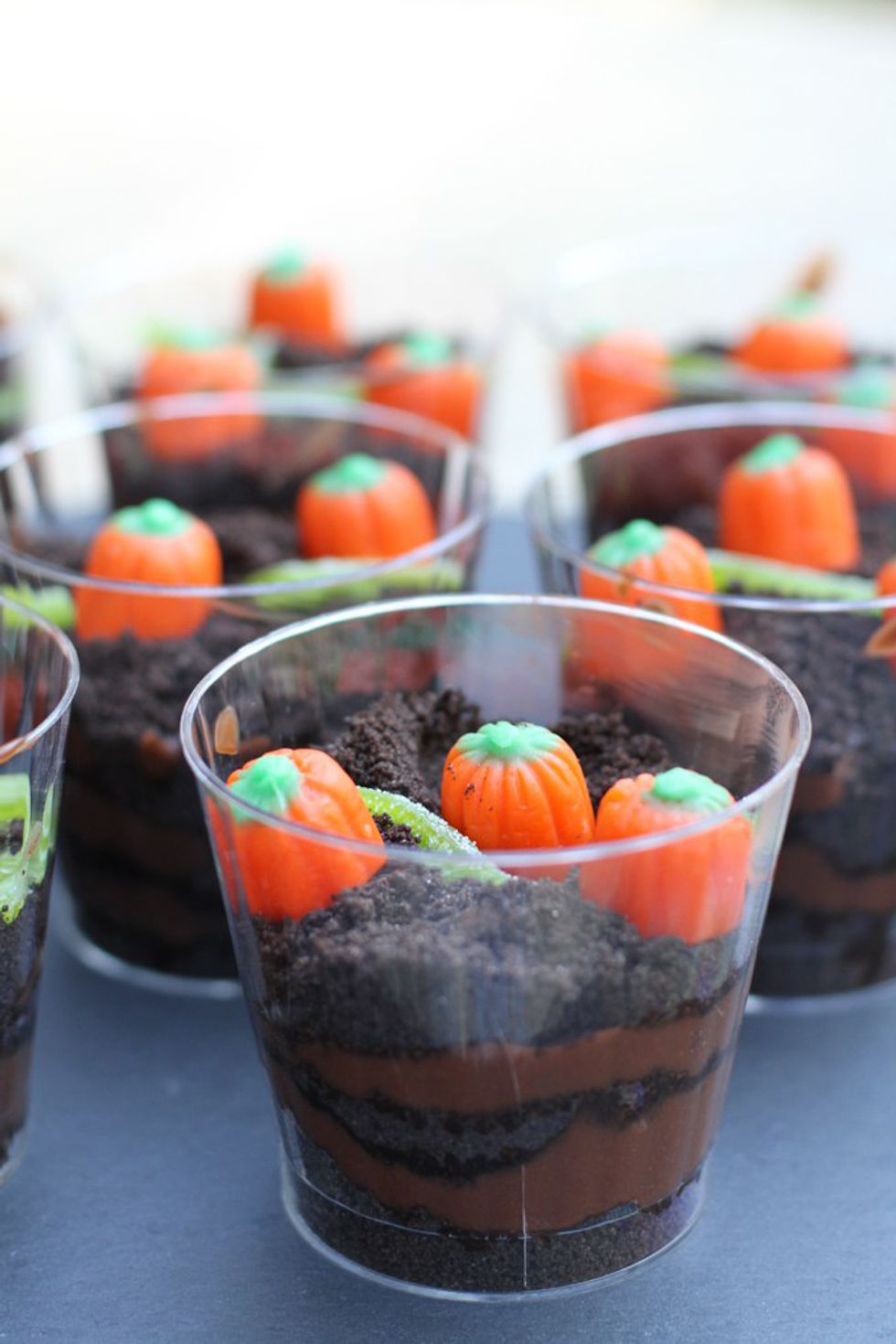 These look so good, they make me want to run to the store in my pajamas to get all the ingredients. This pudding and oreo cookie crumb combo is a perfect dessert for any season, but the added decorative candies make them even more appealing
and
appetizing.
Recipe: http://www.icanteachmychild.com/pumpkin-patch-dirt...
4. Spider Cookies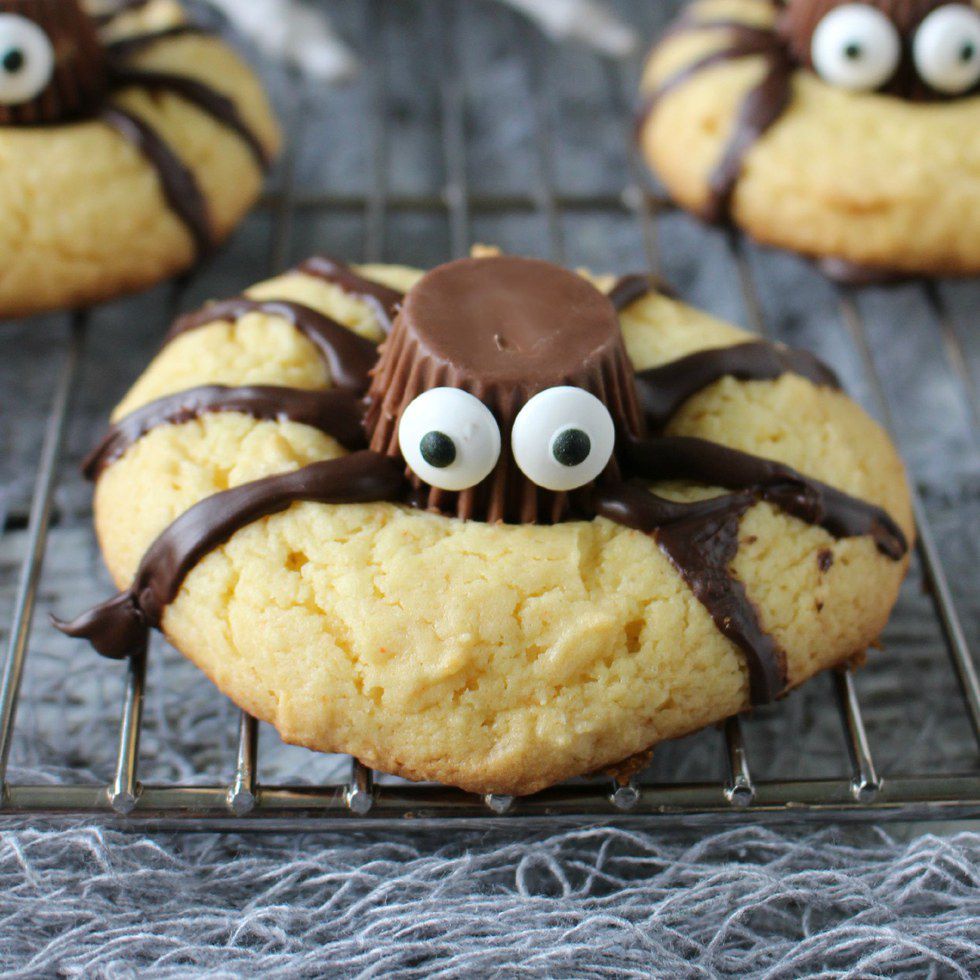 These are definitely less scary than actual spiders and are completely welcome into my home. This idea would be so cute for a birthday party, school dance, a Saturday night watching movies, you name it.
Recipe: http://princesspinkygirl.com/easy-halloween-spider...
One thing about the seasons that I love are all of the themed desserts. They always make the occasion more special and memorable. Impress your family and friends by showing up with these creatively cute and tasty treats!