Come a friend's birthday/graduation/insert holiday here time, we've all wracked our brains for appropriate gifts that says, "I treasure our friendship and our time together," in a quirky 'this shows that I know you' way. One of the easiest options is to go online and search for listicles just like this, but no matter how deep of a rabbit hole I dig into or how many tabs are open on my browser, I always run into really generic stuff like pens and notebooks, or pricey things that my meager part-time income can't afford, or stuff that I just KNOW is going to add to the increasing pile of clutter in her closet...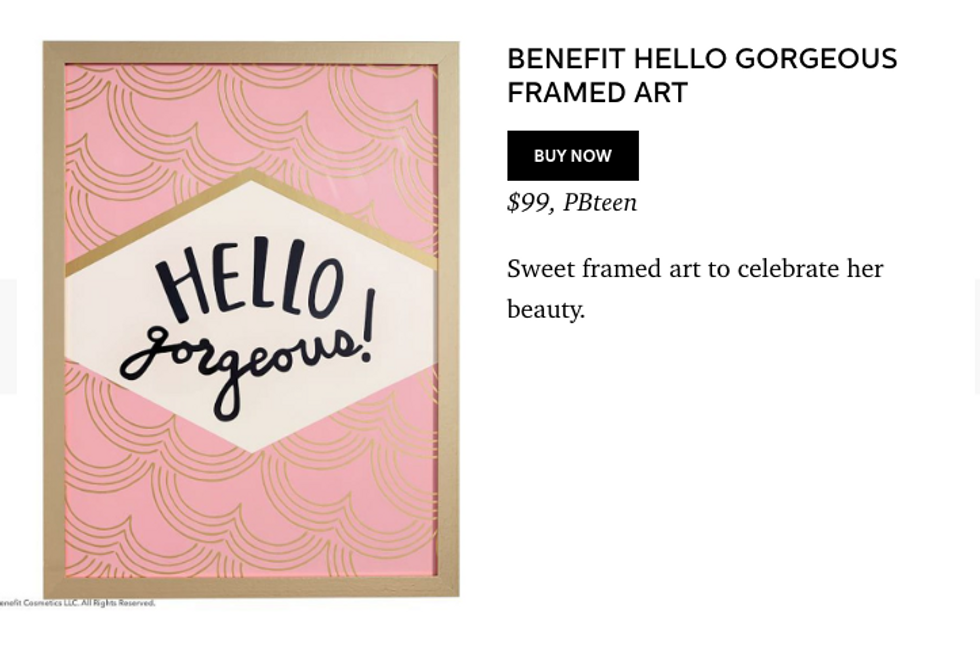 $99?! My wallet is crying.Benefit Cosmetics LLChttps://www.pbteen.com/pro
But gifts such as customized items can carry immense sentimental value as well as they come in a variety of shapes and sizes that are very affordable. Here are four affordable gifts that don't have to be generic.