Everyone has been there: looking up a specific class you need to graduate only to find out that there is only one class available and it is at eight o'clock in the morning. Here are a few thoughts that everyone has in those situations.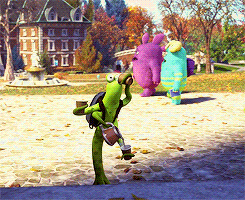 1. So you're telling me that every other section of this class is filled?
2. Maybe I should not have waited so long to register for classes...
3. Maybe it won't be so bad after all...
4. Would it be a great way to start the day?
5. Sleeping in late is a waste of time anyways.
6. Maybe I would be more productive in the morning?
7. Maybe I can be one of *those* morning people.
8. Ugh. That means I can't do my homework an hour before class...
9. Well, I mean... that still won't stop me from trying.
10. Maybe it would be a low-key class and the professor won't be too hard on us.
11. It's okay, I can set my alarm an hour before.
12. This building is across campus!
13. I will never be a morning person.
14. It won't be so bad, I would get used to it eventually.
15. Not to mention, I would even be able to get work done afterward. This is a great plan...
16. There really isn't another section of this class?
17. Do I really need this class to graduate?
18. Do I even really need to graduate? Can't I just fall off the grid and herd sheep in Siberia?
19. It's probably not going to be that bad.
20. I had a bunch of 8 A.M. classes when I was a freshman, and I got through those, right?
21. It's still probably not going to be that bad.
22. I had early classes in high school and I got through those...
23. Maybe I can convince one of my friends to take this class with me?
24. I wonder if this is going to be one of those classes where I *need* to be there.
25. Yikes.
26. Should I just change my major?
27. Is it worth it?
28. I will definitely regret this the morning of.
29. The lengths I go through to get an education...
30. Maybe I can get something to write for the Odyssey out of this entire experience?