Recently, I listened to this awesome TEDx Talk. For those of you out there who don't know what TEDx Talks are, you are missing out on some smart people saying some smart things. But really, this is an organization that stages inspiring and encouraging speakers for both online and physical audiences.
This specific TEDx Talk was about the 30-Day Challenge, which is essentially a time to challenge yourself with something you have always wanted to do. You can either add something to your daily schedule (running a mile, writing for 30 minutes), or you can take something away (watching Netflix, consuming sugar). The point is to stick with it for thirty days because those thirty days will pass whether you like it or not - so why not do something with them?
I have been writing for Odyssey for about five months now, and my passion for writing has grown. It was, however, more of a task before I became part of the GCU Odyssey team. To grow and develop this skill, I decided to challenge myself, and my "thirty-day challenge" of writing with discipline has become an integral part of my daily and weekly routines.
What does this writing time do for me?
First, it cultivates creativity.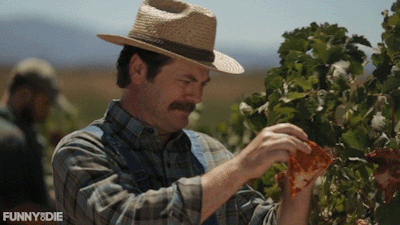 To cultivate is to "take care of and grow"- it's actually a farming term that means to prepare and use land for crops and gardening. So, to cultivate creativity is to provide yourself with opportunities that will expand your imagination and your creative genius. Whether you are a writer, a musician, an actor, or a designer (I can keep going because it really does not matter what field), put yourself in situations where you challenge yourself to grow in your creativity. We learn from experience, and the only way to get experience is to first find those experiences.
Second, it provides discipline.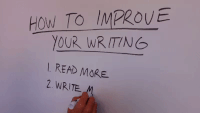 In order for me be a part of the Odyssey community, I have to write a new article every single week. Honestly, I don't know if I would be writing this often if I didn't have a reason other than wanting to write. Setting aside time dedicated to growth is incredibly important in your skill development. When I allow myself time just to write, I am forcing myself to create - whether I want to that week or not.
Third, it gives me a voice.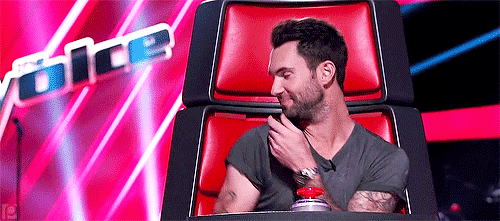 People read my articles, and it's no longer only my mom and dad. Friends, friends of friends, even strangers have read, liked, and commented on my past articles. It's like that feeling of seeing someone in the audience on opening night that you weren't expecting to see. To be recognized for the work you are doing by people you may not even know or who you didn't think cared is an awesome self-esteem booster.
That being said, putting myself out there every week can be taxing because oftentimes I wonder if anyone cares to know what I think about this life. I get this platform to share about who I am and what I believe we are all called to be, and I worry that people won't agree with my stance.
That's the best part, though. People don't have to agree with your work for it to be great. The problem is when you allow this self-doubt to stop you from creating. You will never know if people will like or dislike what you have to offer if you never even show it to the world in the first place. In my time of writing for Odyssey, I have fallen even more in love with writing - not because I have to do it every week but because I can.
I get the opportunity to use my writer's voice for good, and I love (almost) every moment of it. Pursue that creativity! Get yourself out there! Try something new for thirty days, or decide to follow through on an old dream or goal of yours. You never know what you may end up cultivating.
In the great words of Nike and Shia Laboeuf:
Just do it.