On Sunday, June 24th, my girlfriend, my best friend and I, all hopped on a train to the World Trade Center in New York City. After a short subway ride, we arrived at 16th Street, where the parade festivities began. Dressed in our decked out rainbow attire, we entered a vibrant crowd of flag wielding, self-loving having, beautiful people. Pride is something the LGBTQIA+ community knows how to celebrate well. Lesbihonest, I think its safe to say that the LGBTQ+ community essentially created loving yourself, along with embracing those around you, whether you know them or not. While at Pride, I learned a few things about myself, about how to love others, and what it means to be apart of a community.
1. Love thy neighbor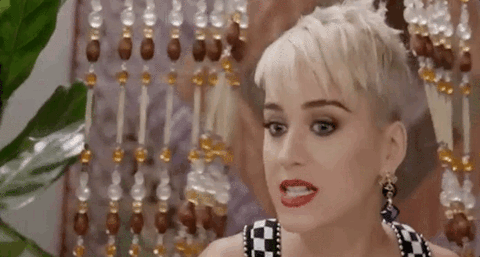 Because pride is such an important event to the LGBTQIA+ community, the number of people that attend each year is increasing by the thousands. There were an expected 48,000 people this year and when you're amerced in such a large crowd keeping your cool is super important. I learned that in most cases, giving love will result in receiving it, especially in 84-degree weather. So when I was making my way through energetic crowds, I used my p's and q's and was met with the same energy from strangers.
2. At pride, the dress code is no dress code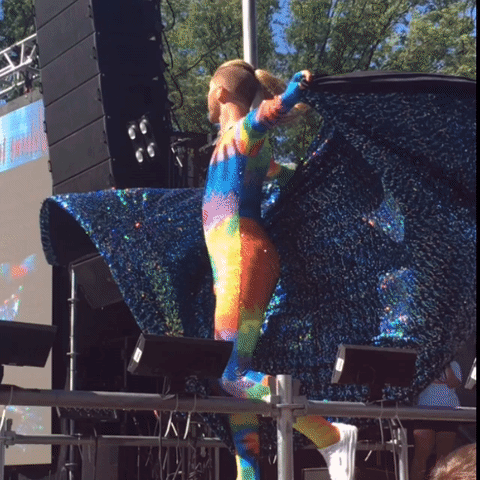 If you're in the mood to wear your birthday suit, glitter, or witty t-shirt and celebrate the LGBTQIA+ community as a member or as an ally, pride is the place to be! The extravagant outfits and expression of self-pride through clothes and even lack of clothes made me feel extremely comfortable in my own outfit. I think we all have had our share of being uncomfortable in our skin or clothes, but being around thousands of people dressed in whatever made them most comfortable that day was a beautiful experience.
3. Pride is not solely about the LGBTIA+ community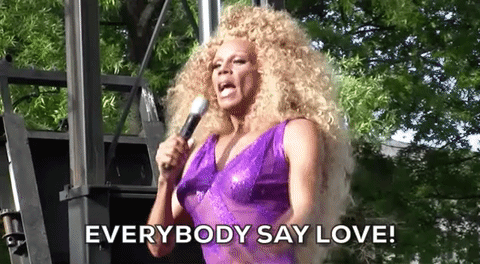 Heritage of Pride, the nonprofit organization that organizes New York City's LGBT pride events each year, strives to work towards creating a future that consists of equal rights for all under the law. The march is an annual civil rights demonstration that brings awareness to the fight against aids, the Black Lives Matter movement and memorializes those who have lost their lives to illness, violence and neglect. This year over 450 different organizations participated in the march and about 110 floats were shown, each float bringing awareness to different organizations.
As an Afro-Latina, lesbian, I felt very represented and extremely grateful to participate in a civil rights event such as pride. The opportunity to educate myself and even feel more comfortable in my own skin, and enjoy myself with the people I love most, is something I will truly cherish. Hopefully, my experiences and knowledge will expand next year at the 2019 NYC pride!