On July 28, 2017, Josh Llewellyn-Jones will embark on a 24-hour exercise binge in attempt to successfully prepare for the "the world's fittest man challenge."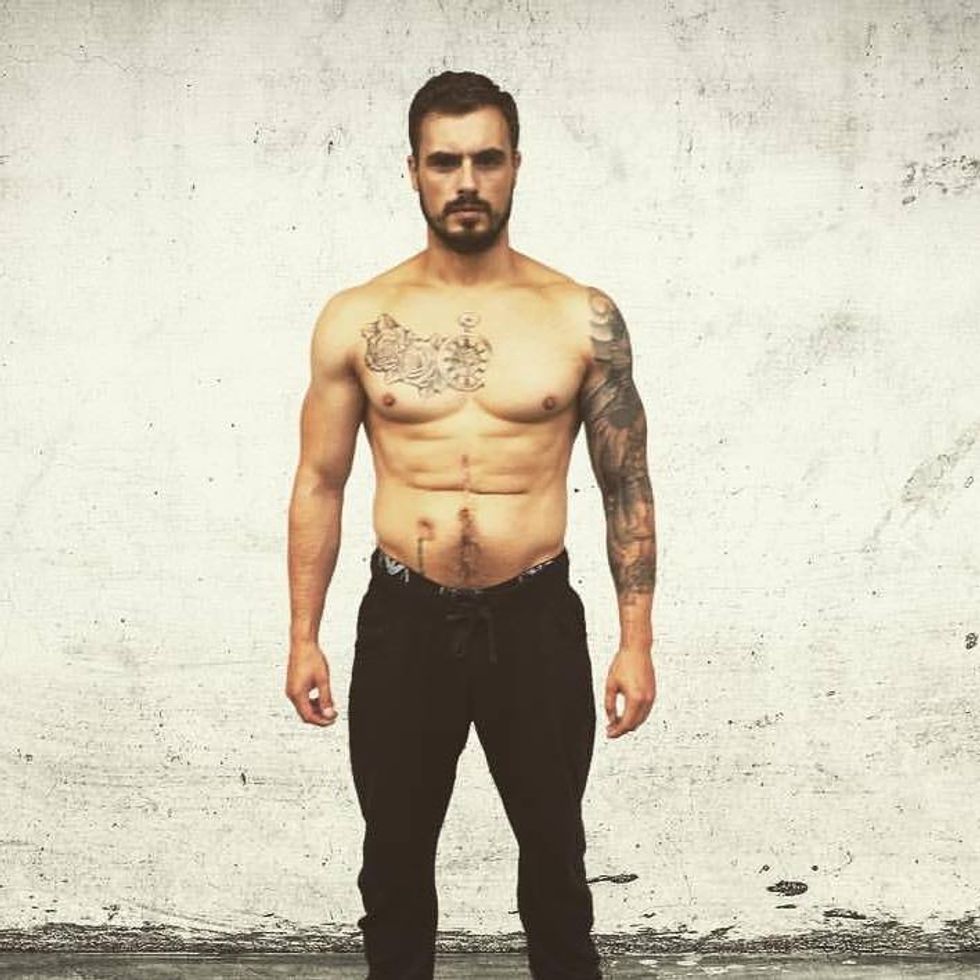 "I don't do it to say, 'look at me,' I do it for others to be inspired and try to beat me," he said.
Josh is a 29-year-old CF patient from Cardiff, Wales who attributes his quality of life to his dedication to fitness.
After birth, Josh's parents were told their son's chance of survival was slim. After proving doctors wrong, the Llewellyn-Jones family traveled to Dallas, Texas where they sought advice on how to prolong their son's life and set the foundation for good health and fitness.
"You've got to run his legs off," said Dr. Bob Kramer, of Baylor University Medical Center.
Since then, Josh's parents and three older siblings pushed him to partake in sports and develop a competitive nature.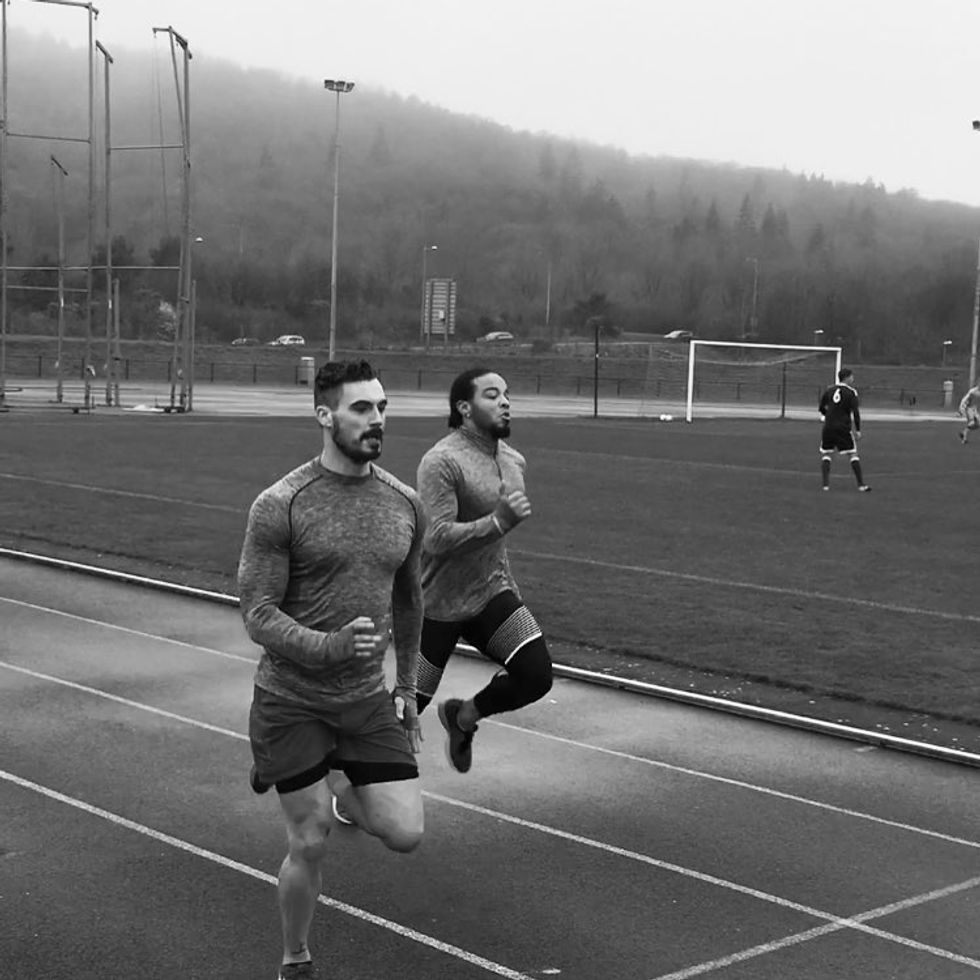 Throughout school, Josh participated in a handful of sports including rugby, soccer and cross-country. Josh tells me his goal became not just to keep up with the 'normal' people but also to beat them – and that he did!
He went on to set several records that he still holds today.
Now, just shy of 30, Josh tells me he is especially excited to challenge himself to become the world's fittest man, because it is a challenge that takes people's breath away, just like cystic fibrosis.
The challenge will take place on his 30th birthday, to celebrate his achievement in defying the odds against his childhood doctors who said he wouldn't make it past 29.
To complete the challenge successfully, Josh must lift 100 tons, cycle 100 miles, row 10 miles, cross-train 10 miles, swim 2 miles, perform 3,000 sit-ups, 1,000 squats and 1,000 press-ups in 24 hours.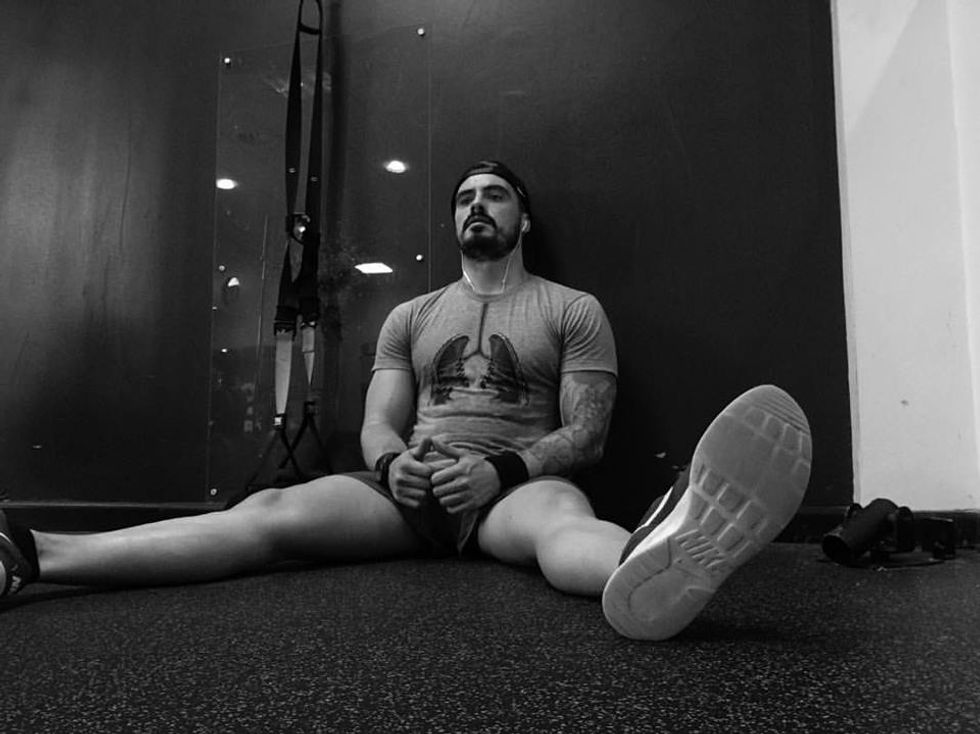 His completion of the challenge will be his claim to victory in that not only did he make it to 30 as an individual with CF, but also that an individual with CF can be the fittest individual in the world.
Josh has already begun campaigning and raising awareness for his challenge, calling it #24hrs4CF.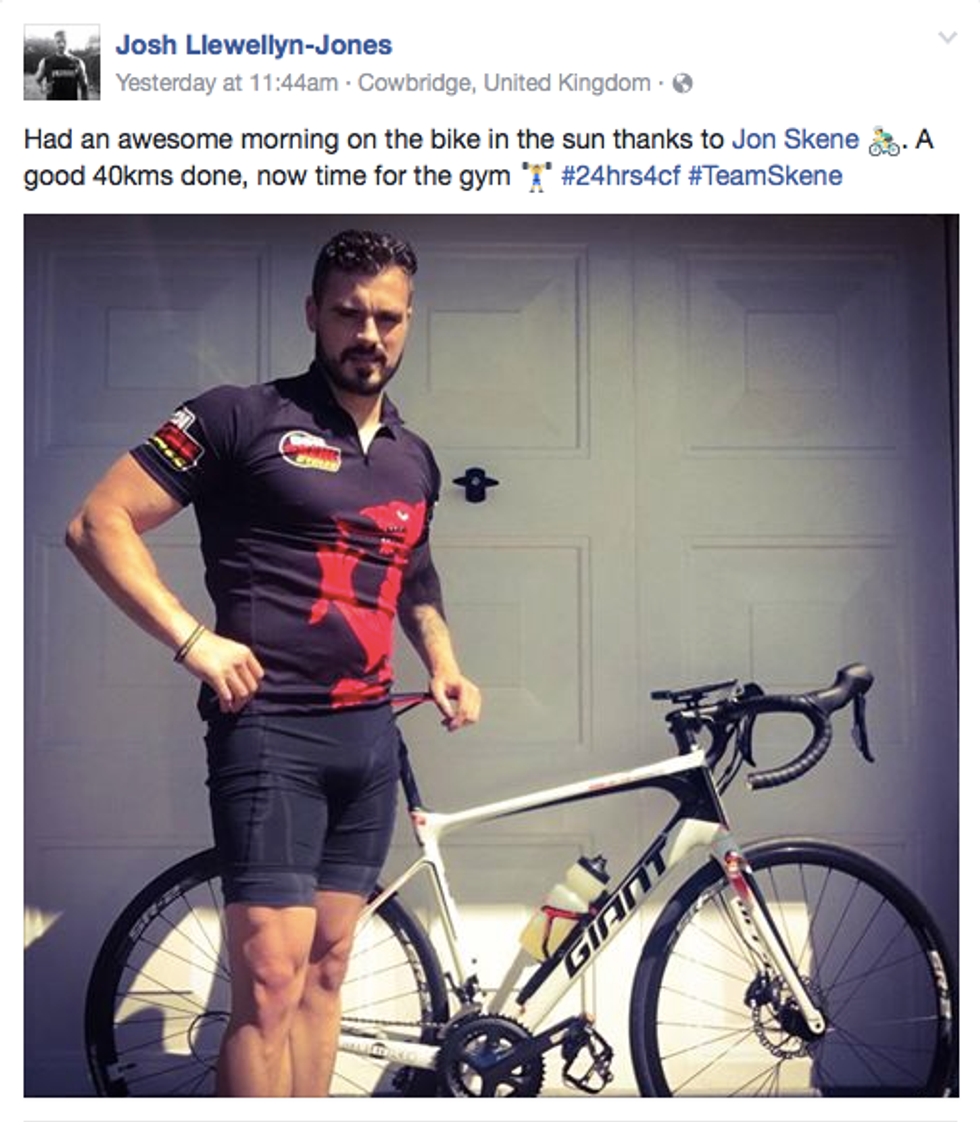 Ultimately, Josh said he hopes to gather a large enough following that a national day for cystic fibrosis will be founded.
He said that during the 24 hours of his challenge, he hopes others who support the cause will participate in some way, whether they exercise for 24 minutes or do 24 push-ups.
"To me, I want to inspire people," said Josh. "I want to give children hope; I want to give families hope."
He said that his great motivation to keep going and training is the idea that how hard we train and how well we look after ourselves directly impacts the quality of our lives (mentally and physically) and how long we're going to live.
"In 5 years time, I want to make sure someone is knocking on my door and beating me at all my challenges," said Josh.
Josh has been training for nine months at present time, for two to three hours per day during the week and between four and six hours per day on the weekend.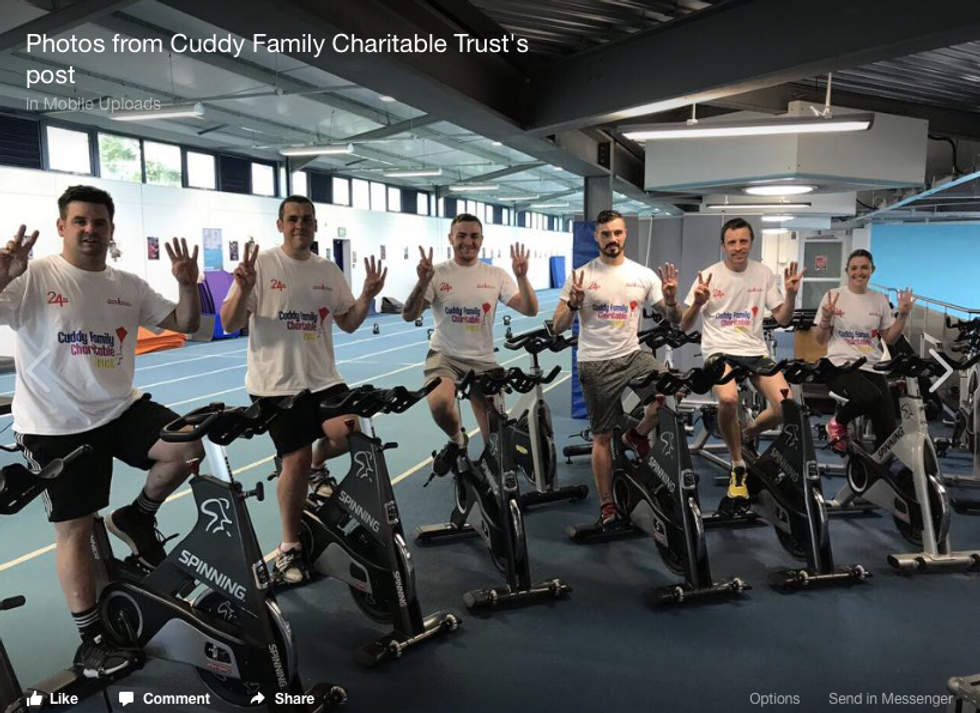 Josh's team of coaches consists of nutritionists, ex-Olympians and elite trainers.
When he isn't training and exercising, he is running his digital marketing company, J Squared.
Just this past May of 2017, the Boomer Esiason Foundation declared Josh Athlete of the Month.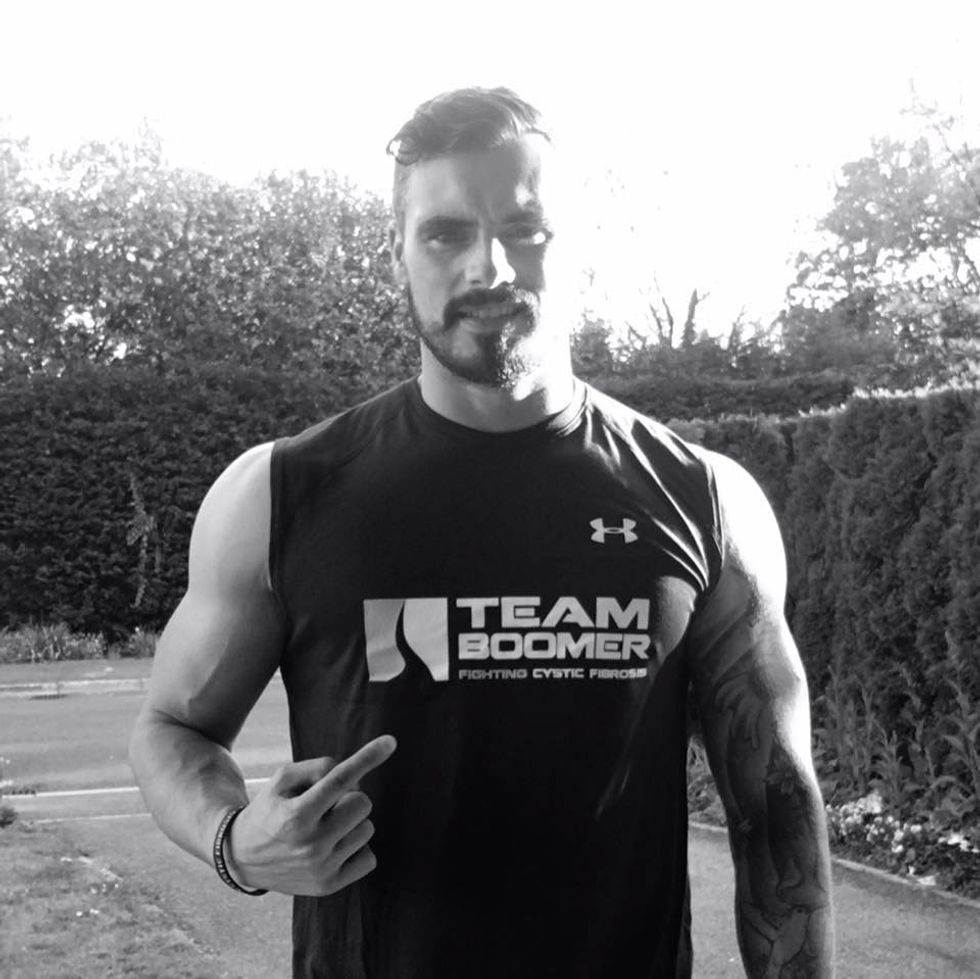 He was also invited to participate in 'Making it Matter' a podcast by Gunnar Esiason.
On Wednesday, May 17, Josh will compete against all of the other Boomer Esiason Foundation Athletes of the Month for the spot as Athlete of the Year.
The winner will become a promotional asset to the BEF as well as receive two tickets to NY to run in the BEF's annual run in 2018.
Support Josh and vote here !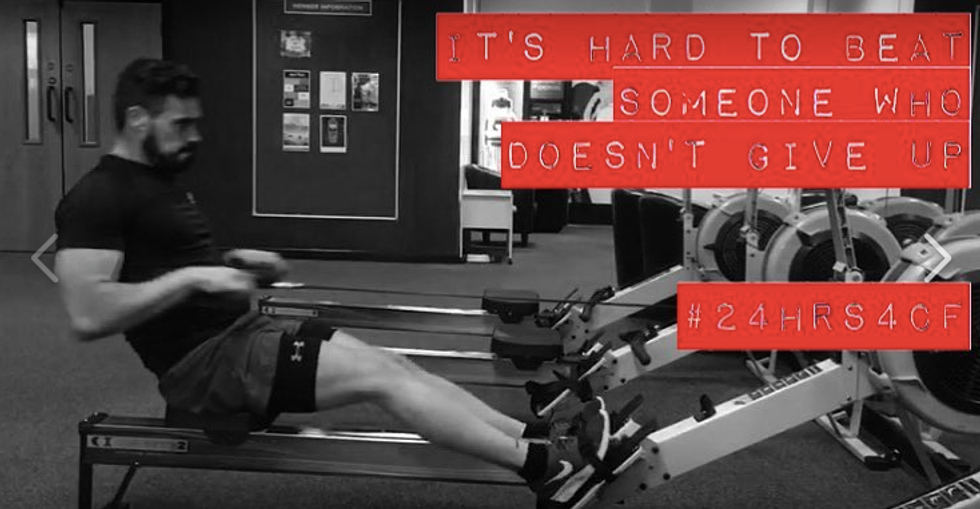 Interested in learning more about Josh and his fitness? Click here for Facebook; here for Instagram and here for Twitter!