Walt Disney Animation Studios is such a household name that not many people look at their full body of work for its successes as well as its failures. Beginning with "The Little Mermaid" in 1989 until now, the company has struggled to maintain the success of their renaissance era of the '90s.
Here is my ranking of all renaissance and post-renaissance films.
I have not included films from the last five years as I try to avoid making hard comparisons between films released in recent years with older ones. I believe that art needs to settle for a while before putting them on the shelf of art history.
23. "Home on the Range"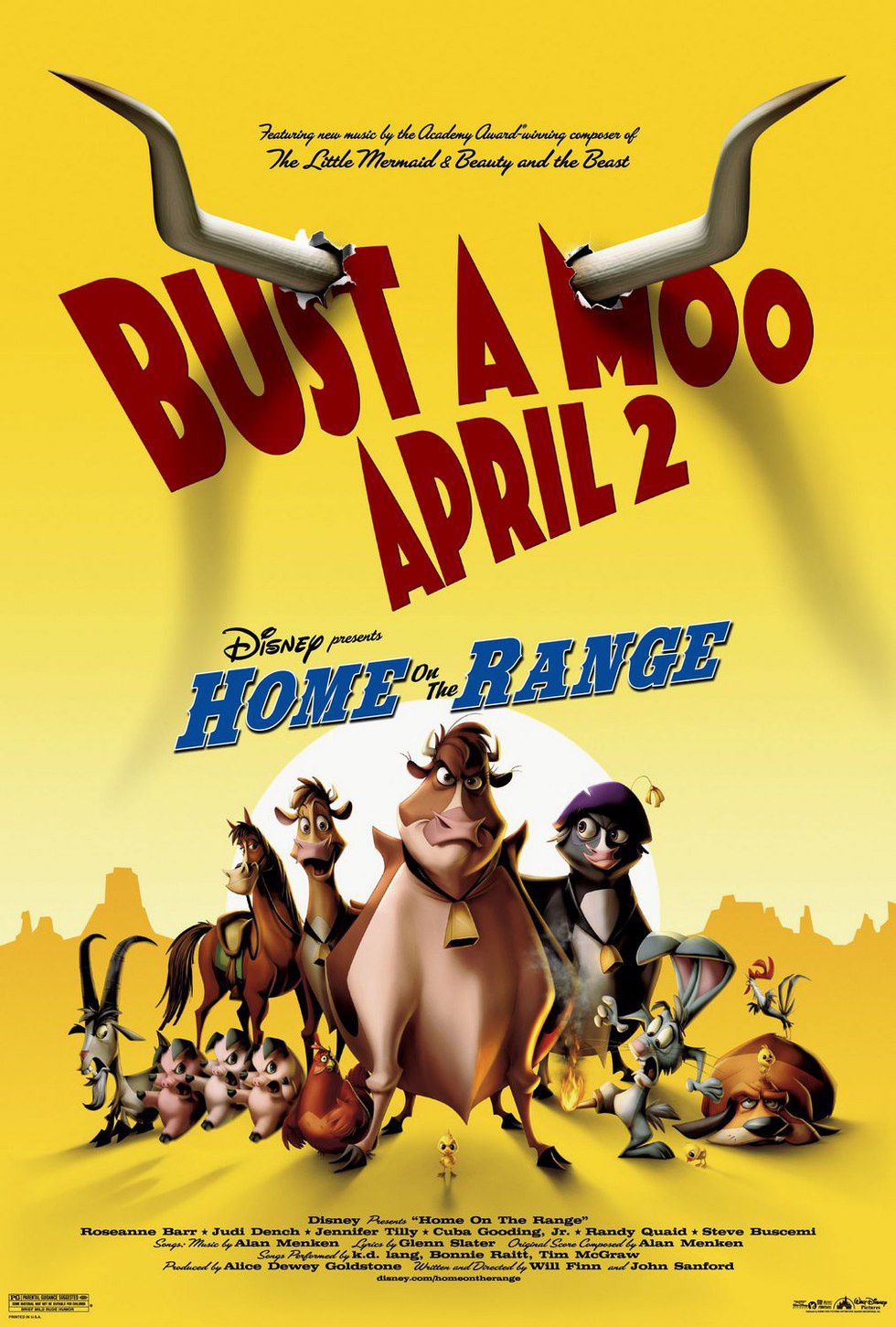 Let's pretend this movie doesn't exist.
22. "Chicken Little"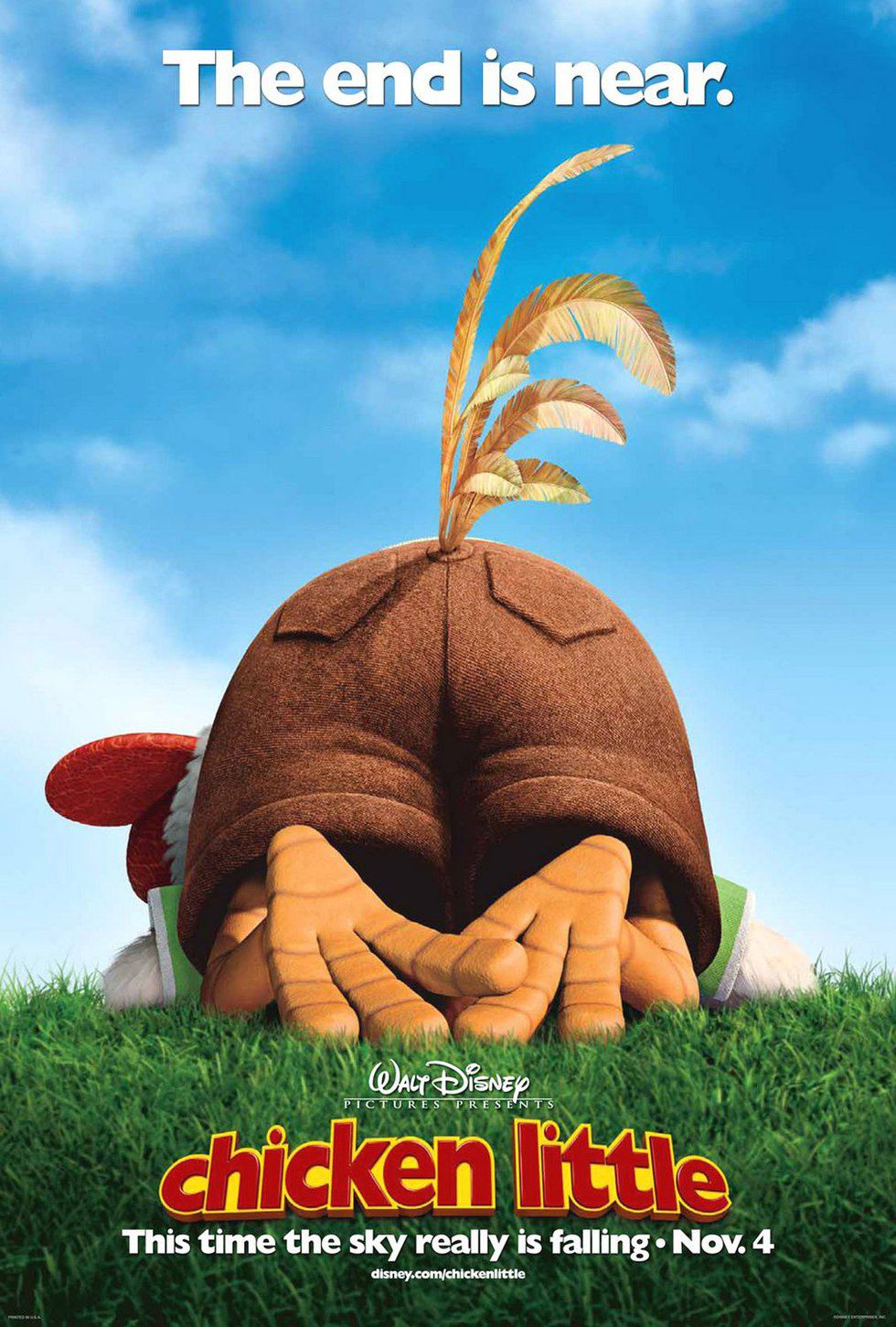 "Chicken Little" and all of its parts are mediocre at best and a total representation of Disney Animation at their worst.
21. "Brother Bear"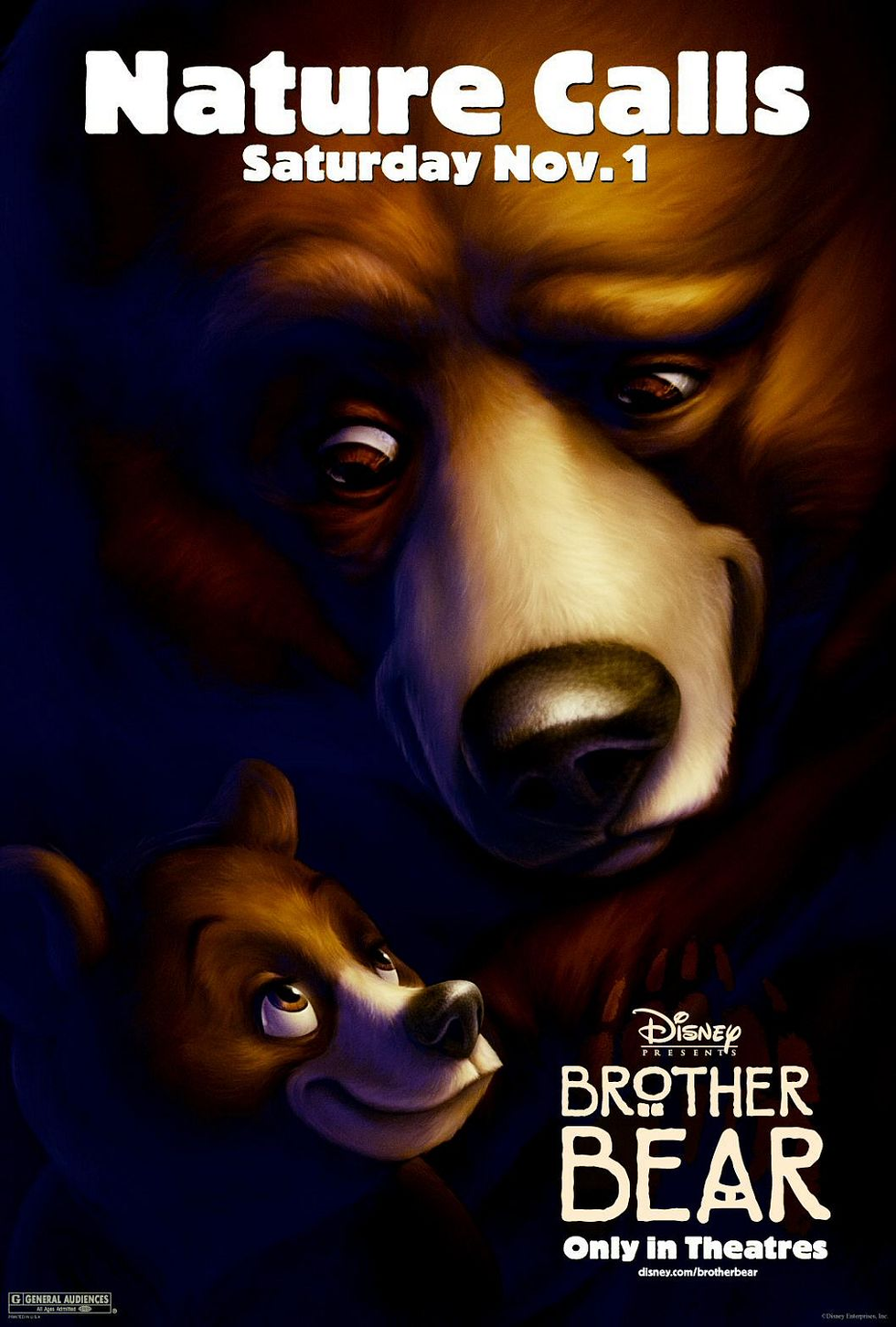 I've only seen this one once when it came out. I didn't like it when I was 8-years-old. Not sure how much I'll enjoy it now, but I'll have to watch it again sometime.
20. "Bolt"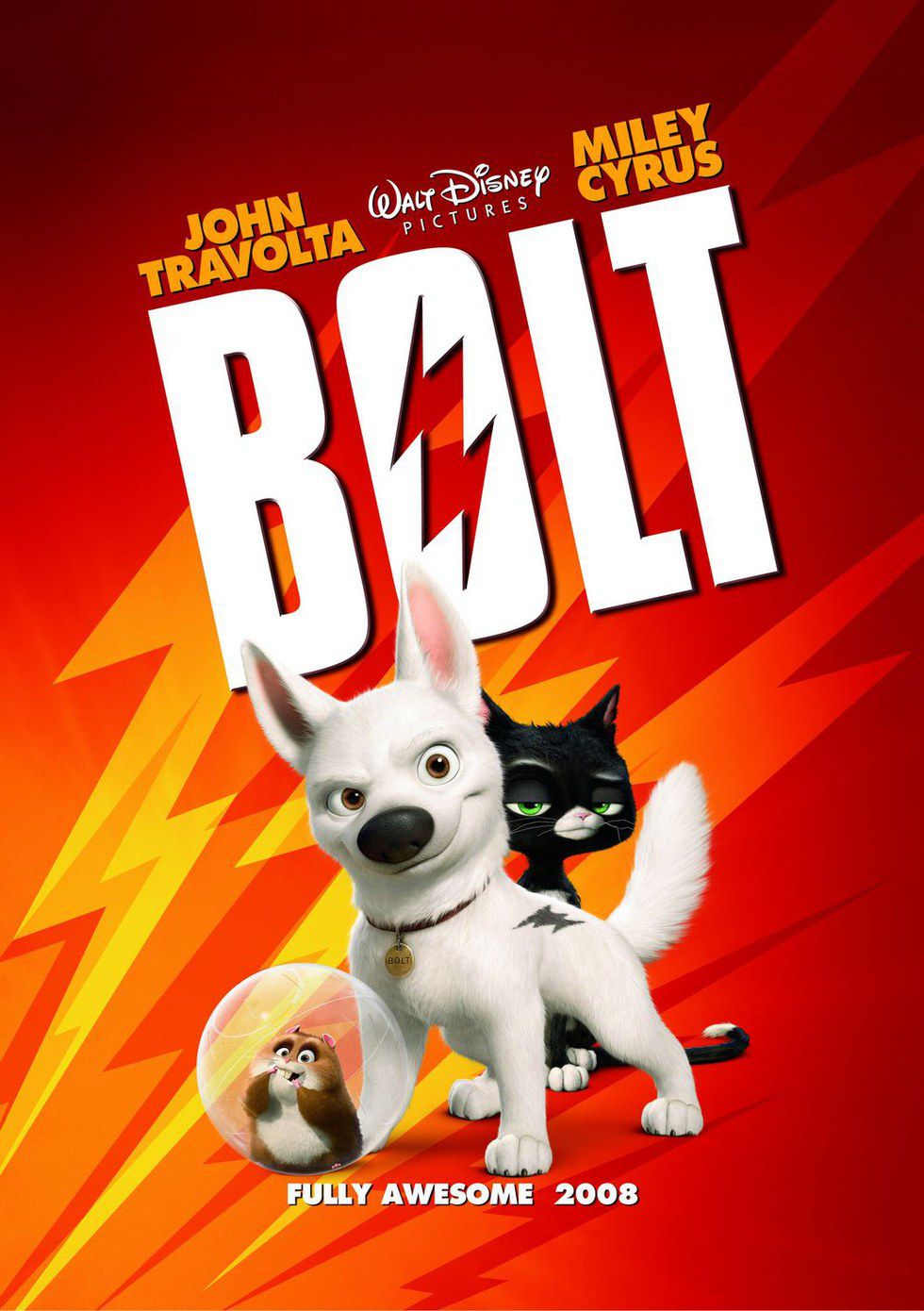 For me, there is a drastic separation between the first three films on this list and "Bolt." The rest of the films contain at least a little bit of the "Disney magic" that has come to characterize the best of the studio's body of works.

Pixar's John Lasseter was hired by Disney when they bought Pixar. This was the first of Lasseter's attempts to put Disney animation back on the top. We see he finally did just that with "Tangled" in 2010. "Bolt"has a lot of great elements, but still does not stand on par with the greats.
19. "The Princess and the Frog"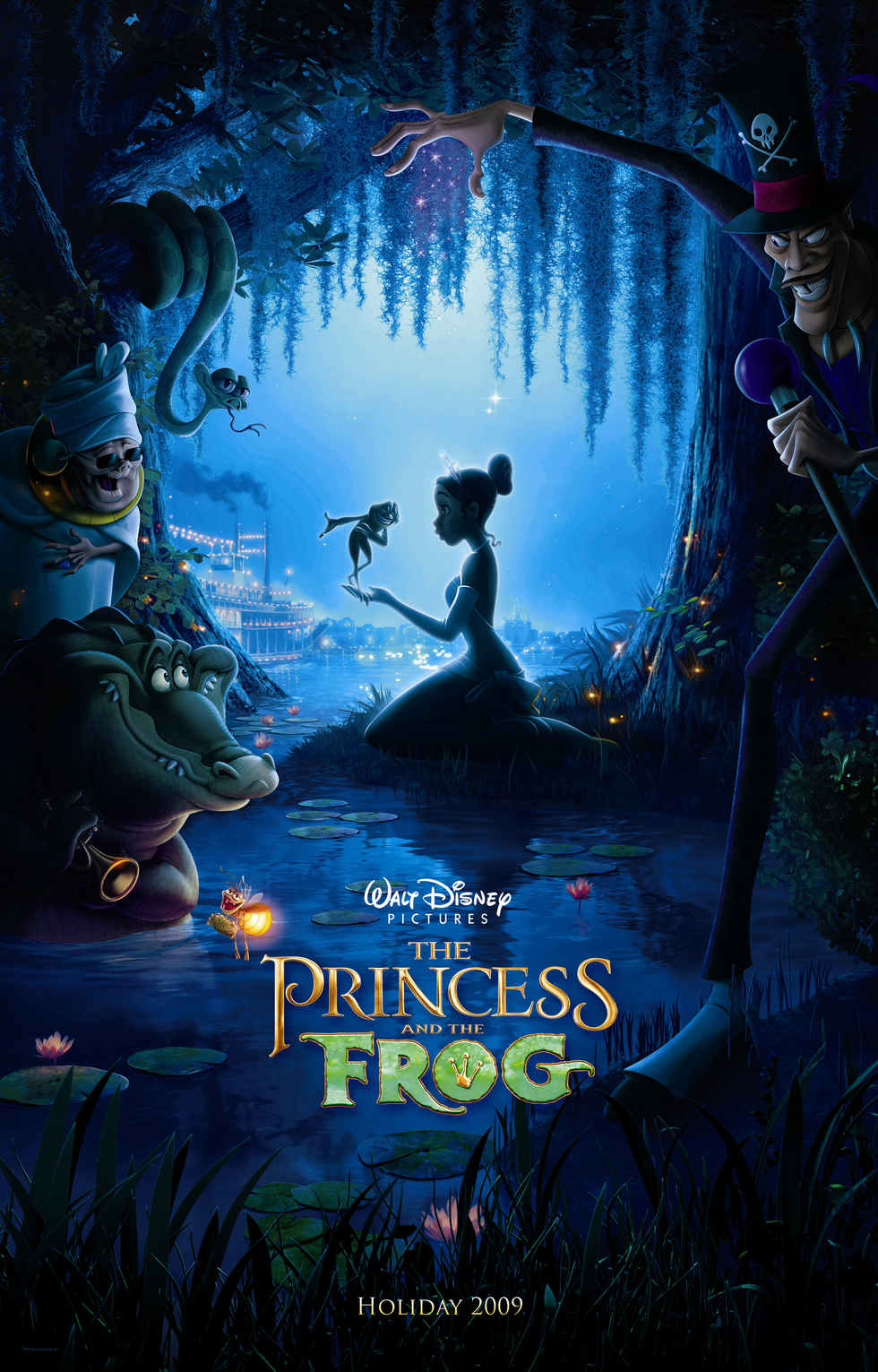 Before it's release in 2009, Disney's last attempt at a princess film was in 1998 with "Mulan." It is also their first 2D animated feature since "Treasure Planet" in 2002. It did well for me in returning to old school conventions, but was not very memorable.
18. "Atlantis: The Lost Empire"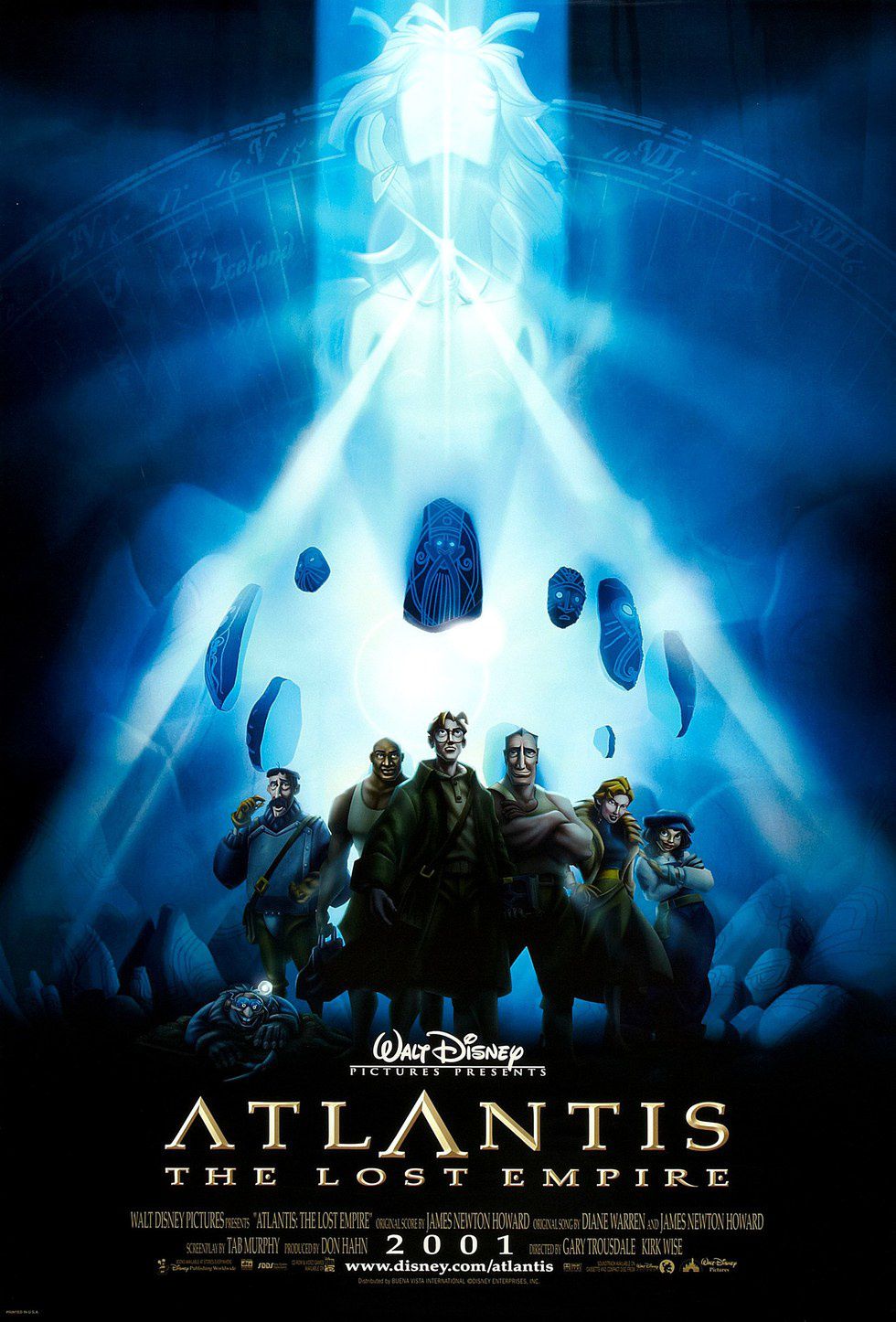 This is definitely one of Disney's most creative films in terms of design. The scenes are beautiful and the film itself is one of the most daring ideas Disney has undertaken. It's a great movie and very underrated, in my opinion.
17. "Fantasia/2000"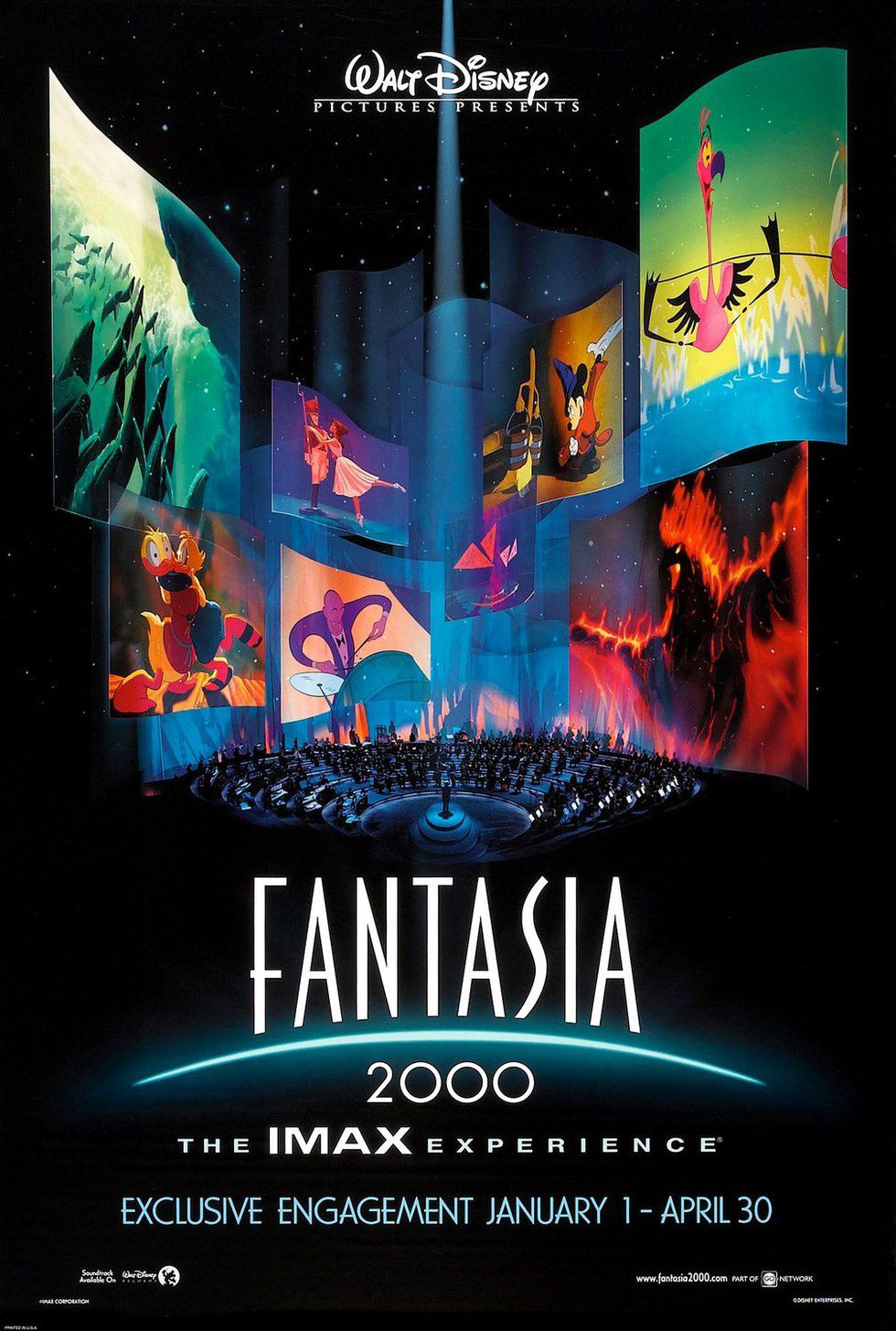 A sequel to the outstanding experimental film of 1940, this movie brought classical music into the lives of children who might never have heard "Rhapsody in Blue" or Beethoven's 5th.
16. "Meet the Robinsons"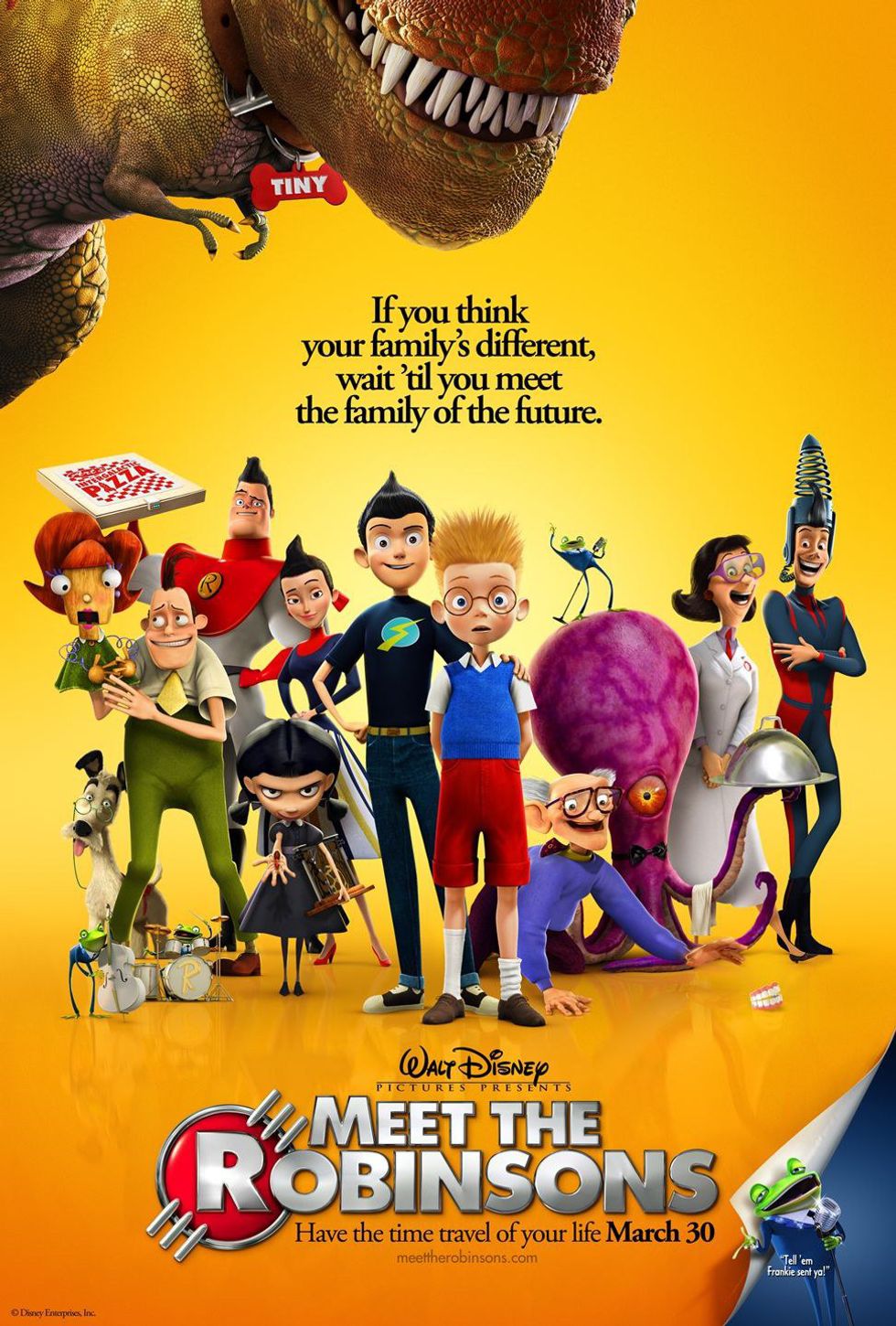 The very original story of Wilbur Robinson is one of my favorites in the Disney vault. It's creative, scientific, hilarious, emotional and fun!
15. "The Rescuers Down Under"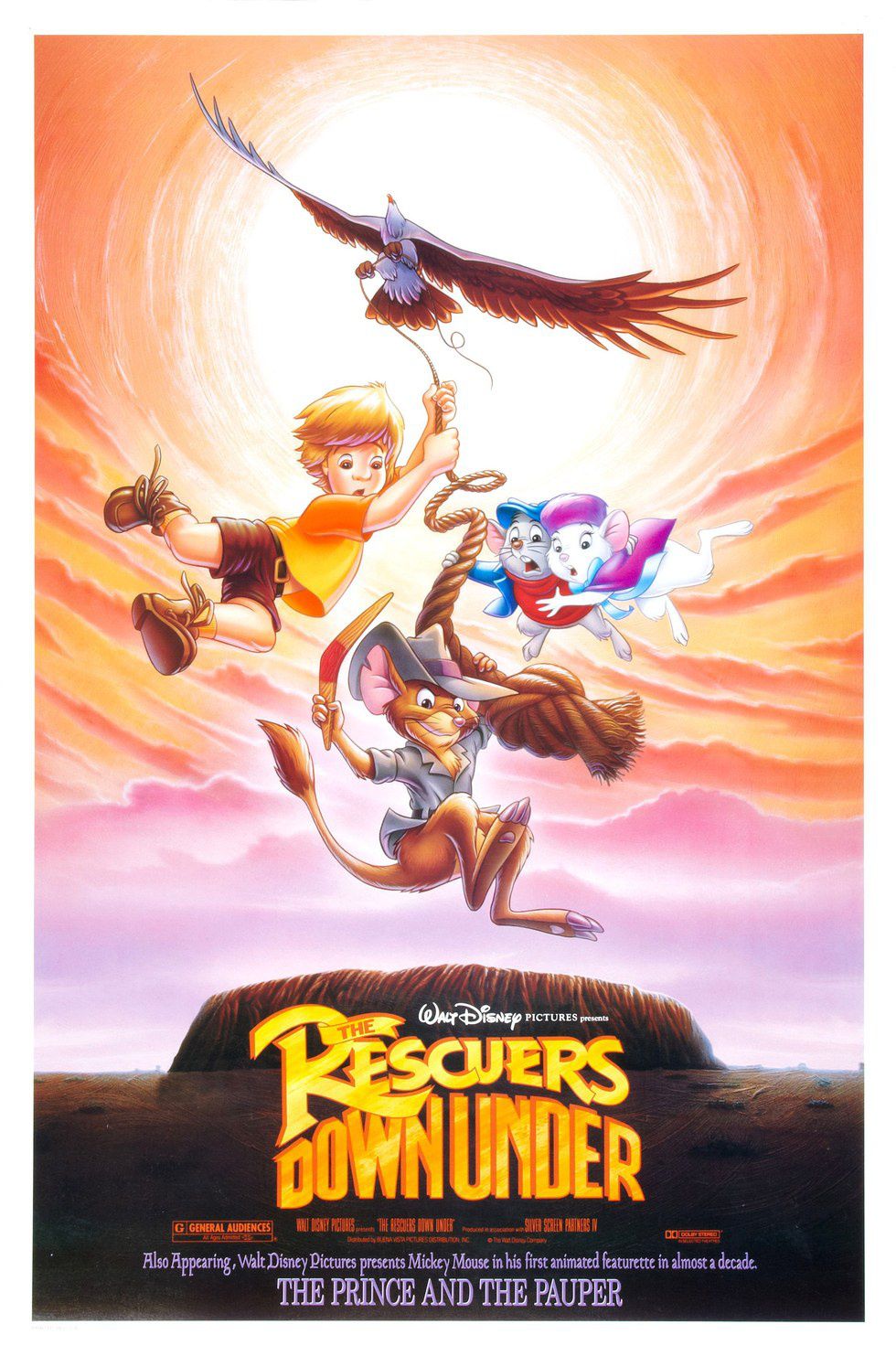 This film is one of the few cases in animated films where the sequel is better than the original. It's so exciting and dangerous that you'll want to take a trip to the Australian Outback right away. It's also the first introduction of Disney's CAPS technology, which progressed the use of CGI in 2-D animation.
14. "Mulan"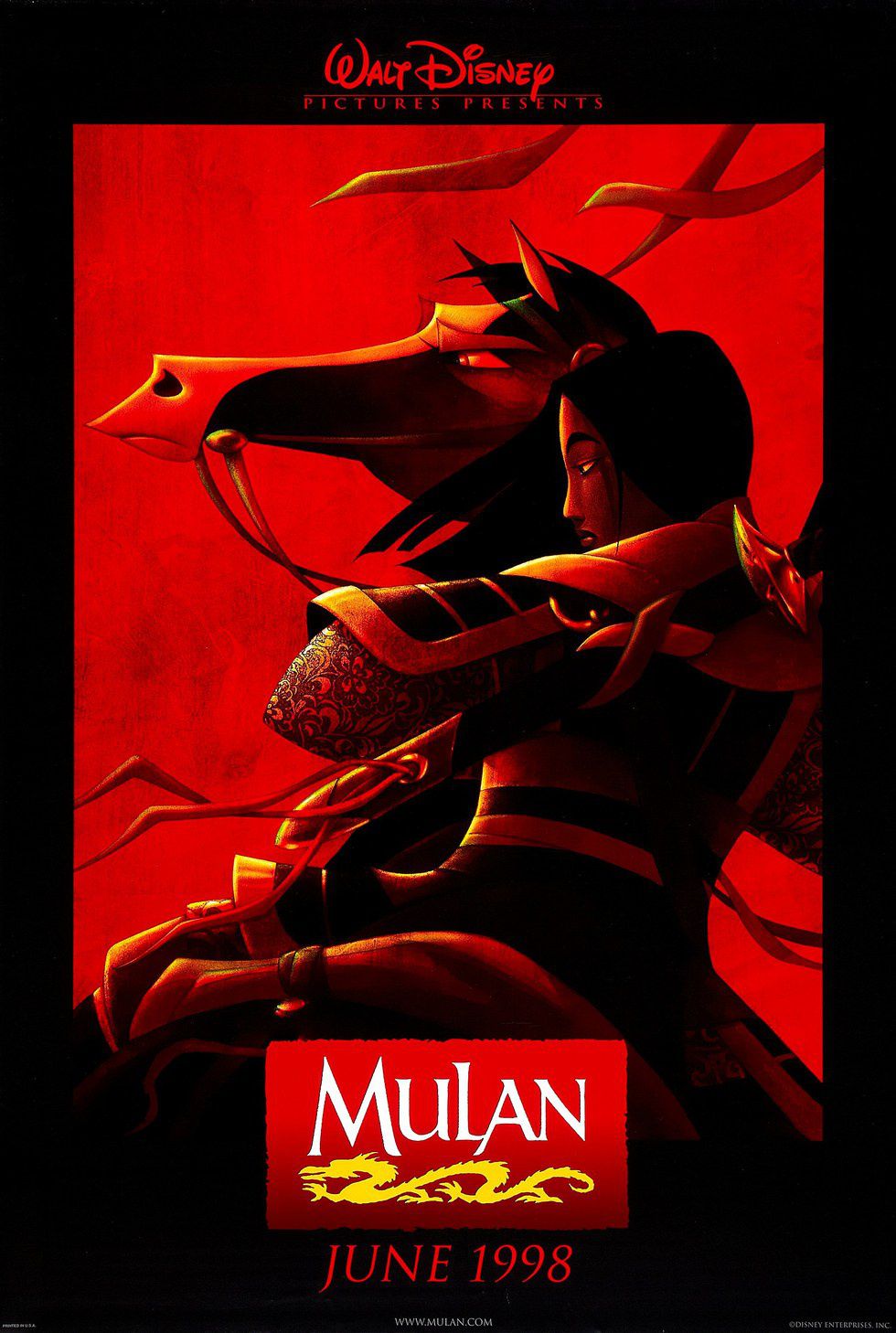 Some people may be infuriated to see this one so low on my list, but I'm sticking with it. I love the movie, but outside of "I'll Make a Man Out of You" and the epic battle scenes, this film doesn't do much more for me. Still love it, though.
13. "Dinosaur"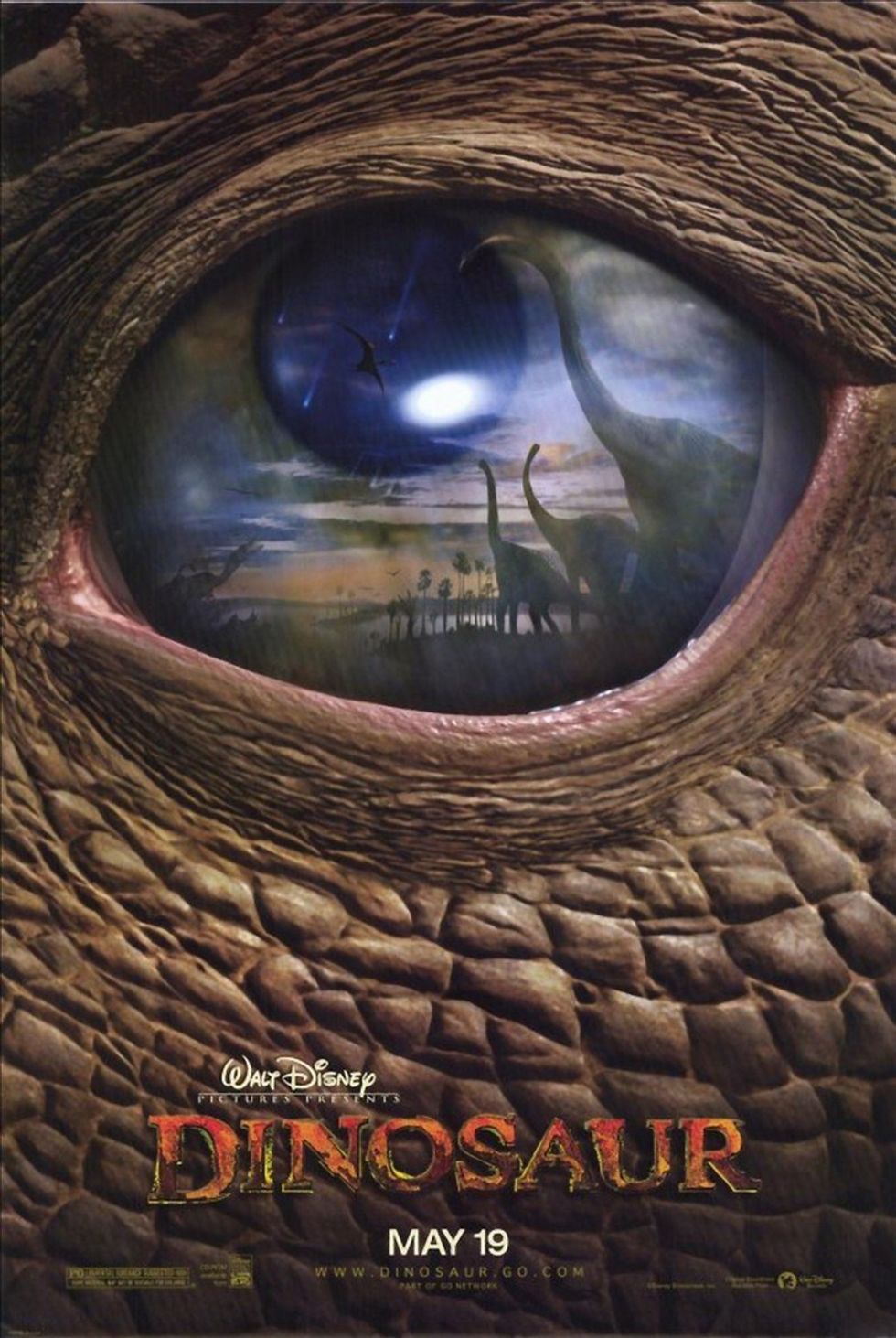 I wonder how many people even remember that this film exists. I absolutely love this movie. It's the perfect portrait of prehistoric nature on screen and perhaps one of Disney's best portrayals of nature since "Bambi" in 1942. Beautiful film.
12. "Treasure Planet"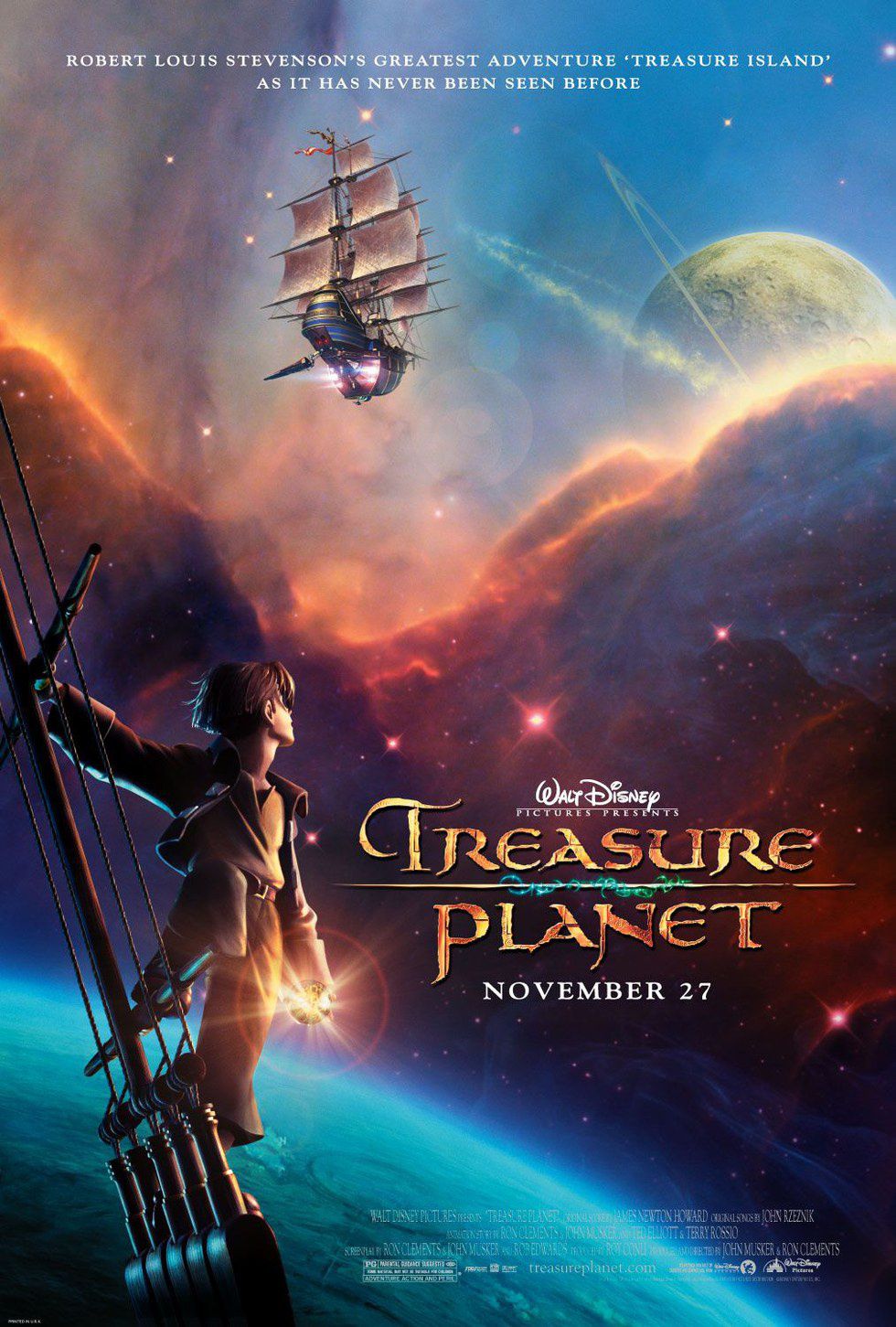 Space pirates?! This is an incredible interpretation of Robert Louis Stevenson's classic "Treasure Island" and another one of Disney's more daring projects. It's very unconventional, but its results are astounding.
11. "The Hunchback of Notre Dame"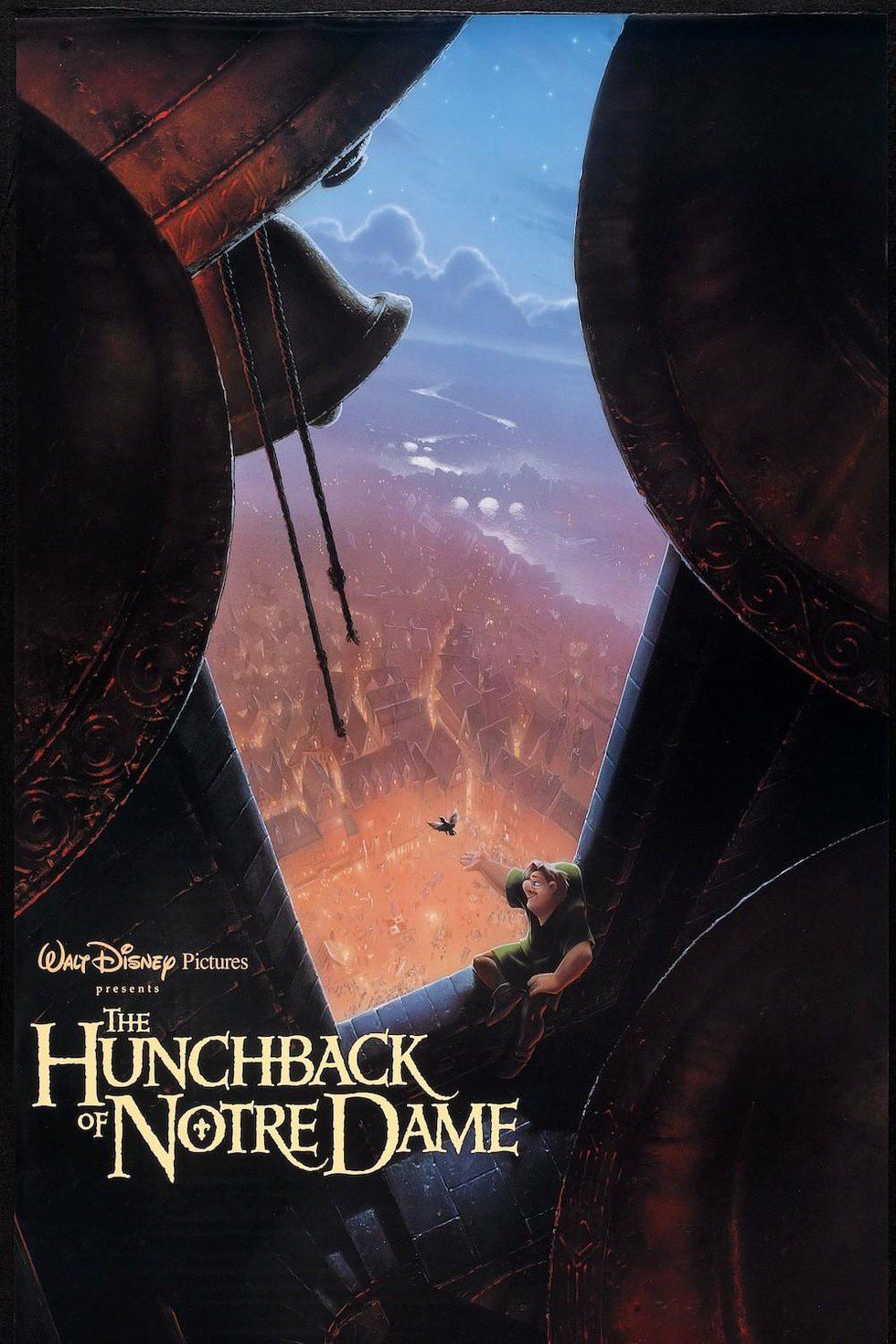 I absolutely love this film. From Alan Menken's cathedral-sized score, to Stephen Schwartz's gut-wrenching lyrics, this movie hits almost all the right notes. It didn't do very well though. Some of those reasons may be because moviegoers were getting exhausted with Disney's efforts after six years of great films like "The Lion King," "Aladdin" and "Beauty and the Beast." My problem with it is its mediocre animation. While there are scenes that make use of incredible lighting, CGI modeling and set design, there are others that look like a low-budget direct-to-video sequel. It think this may be because of lack of funding due to the expensive shots. It's a shame, but I still enjoy the film nonetheless.
10. "The Emperor's New Groove"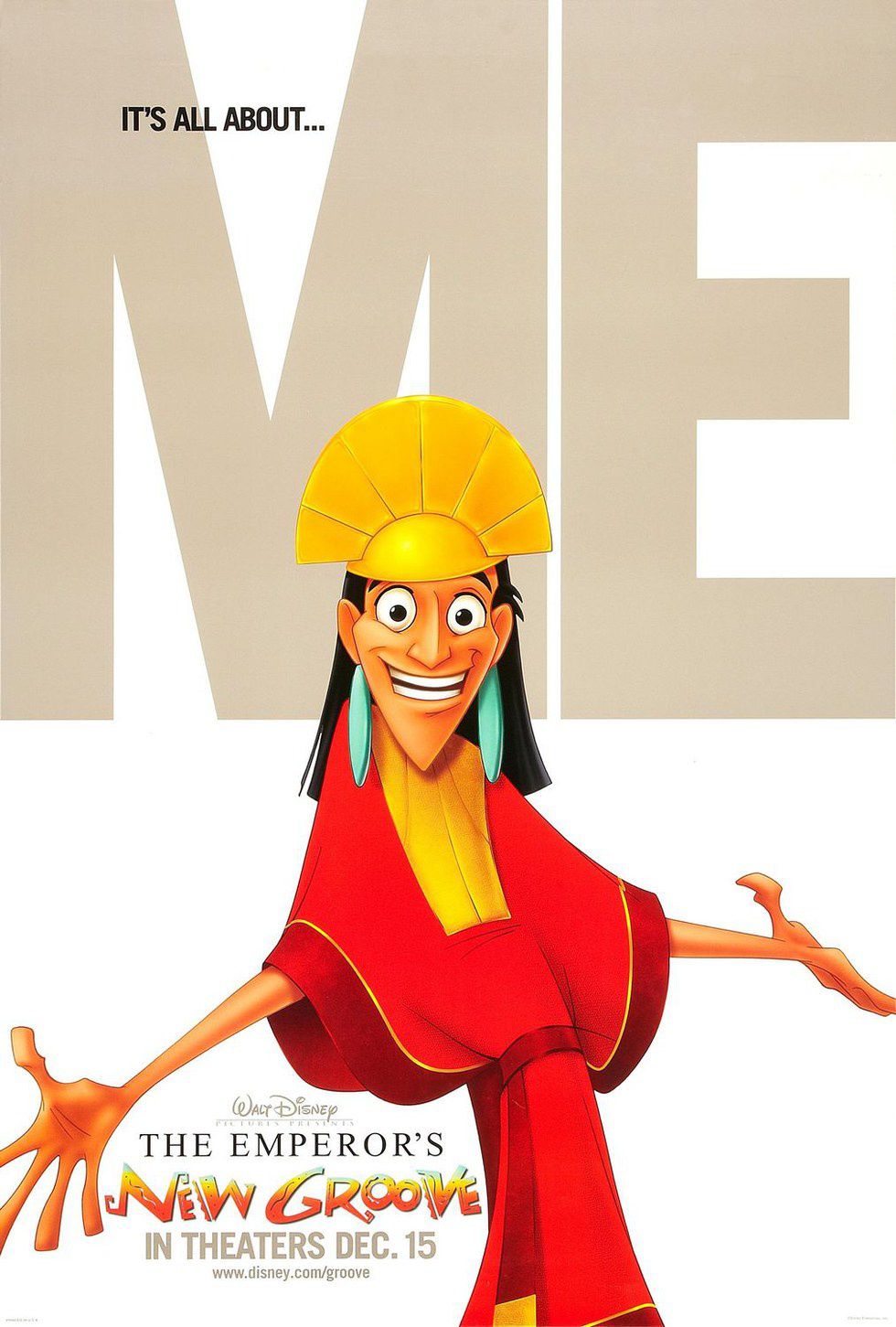 Disney is known for adapting fairy tales and folklore, and this is among one of its best. "The Emperor's New Groove" is hilarious, funky, upbeat and very memorable. With a great cast and wonderful original music by Sting, this film does everything right.
9. "Hercules"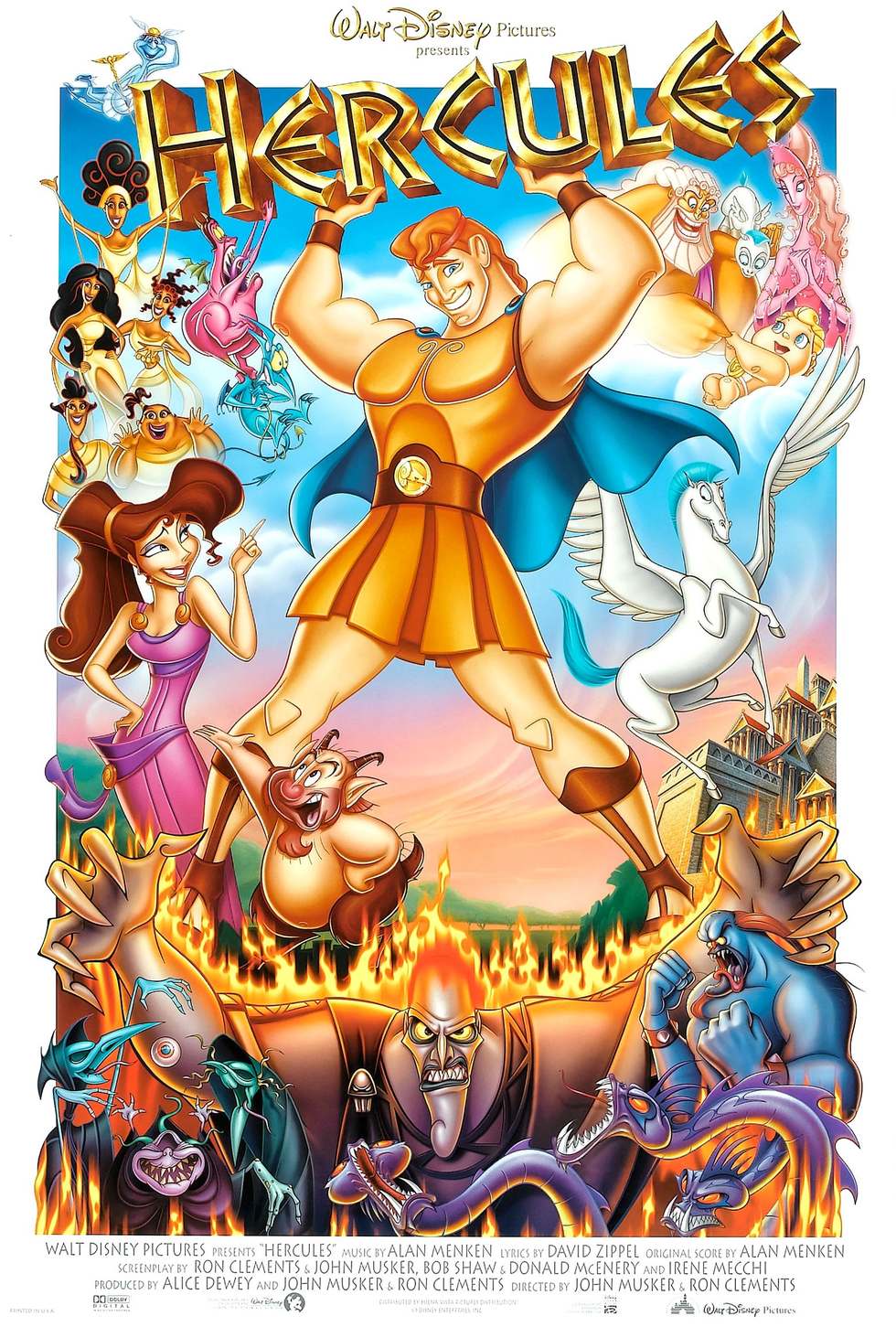 Infuse gospel music, Greek mythology and Disney, and you have a hit. This movie is too good to describe, with the fantastic Danny DeVito, James Woods and Charlton Heston narrating. This is a Disney classic on every level.
8. "Tangled"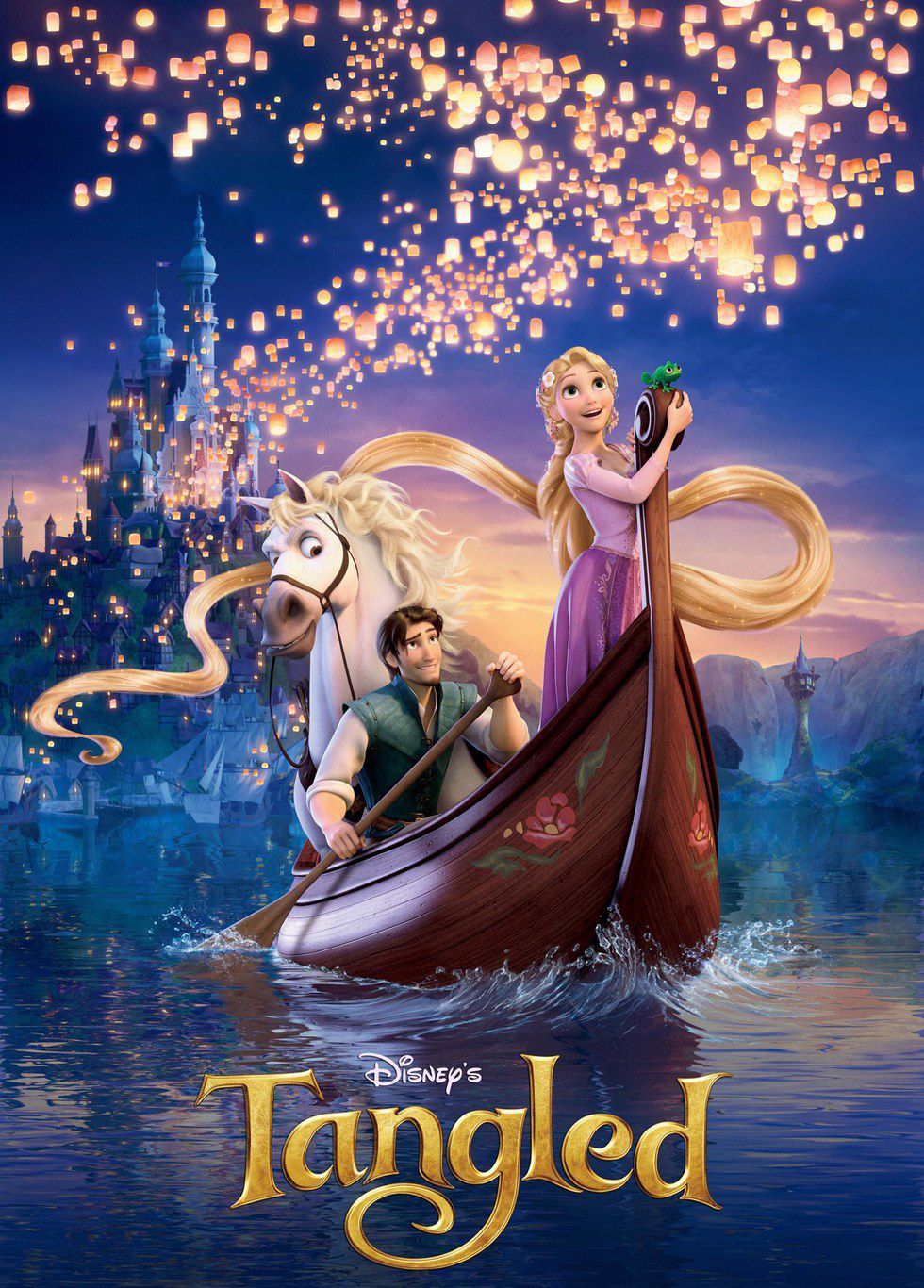 This is by far one of the best princess films Disney has produced. At this point in time, it may just be because it returned Disney to its fundamentals. Regardless, I absolutely adore this film and everything about it. The music is great, the cast is phenomenal and it's storytelling is built up of trademark Disney DNA.
7. "The Little Mermaid"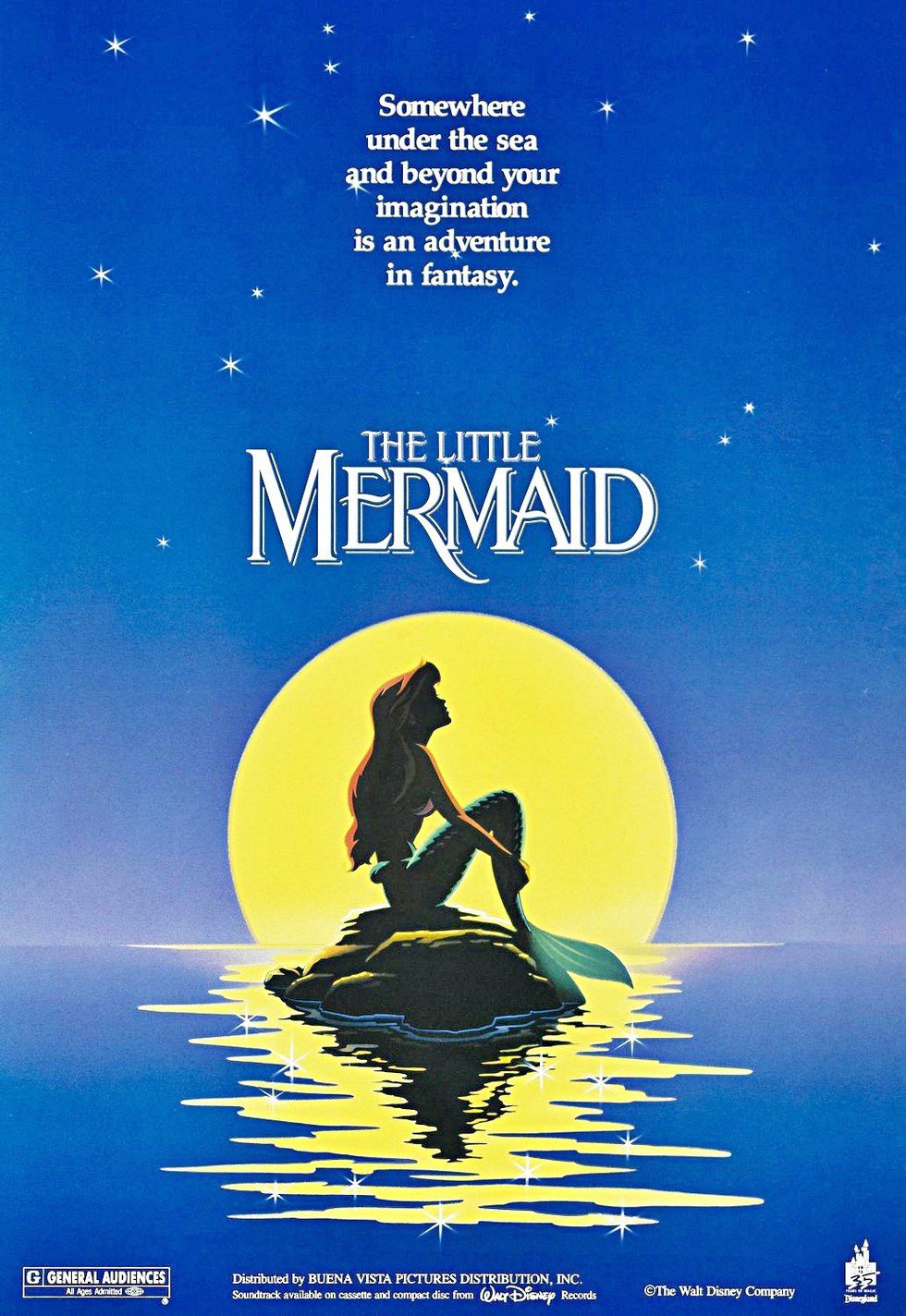 The only reason this list exists is because of "The Little Mermaid." If this movie didn't do as well as it did, I don't know if Disney Animation would exist today. Alan Menken and Howard Ashman revolutionized how Disney approached their films from a musical perspective winning two Academy Awards. John Musker and Ron Clements rescued Disney's storytelling ability, and Disney chairman Jeffrey Katzenberg provided them the means to do so. This is a milestone for animated films.
6. "Pocahontas"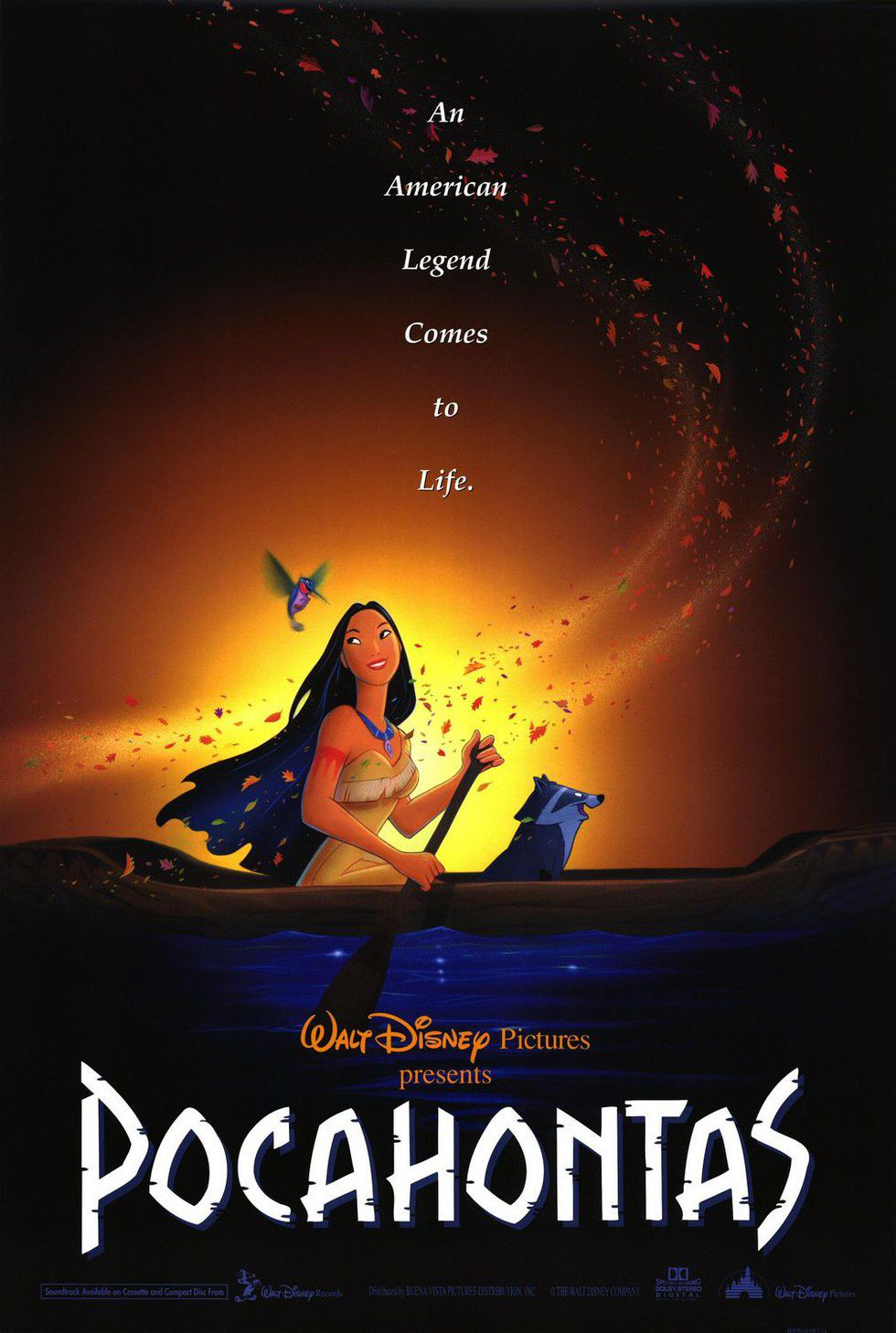 This, for me, is a defining example of simplistic storytelling. Its memorable characters, great story and amazing music by Alan Menken and Stephen Schwartz define its uniqueness among the rest of Disney's repertoire. Alan Menken's score is also one of my favorite film scores of all time.
5. "Lilo and Stitch"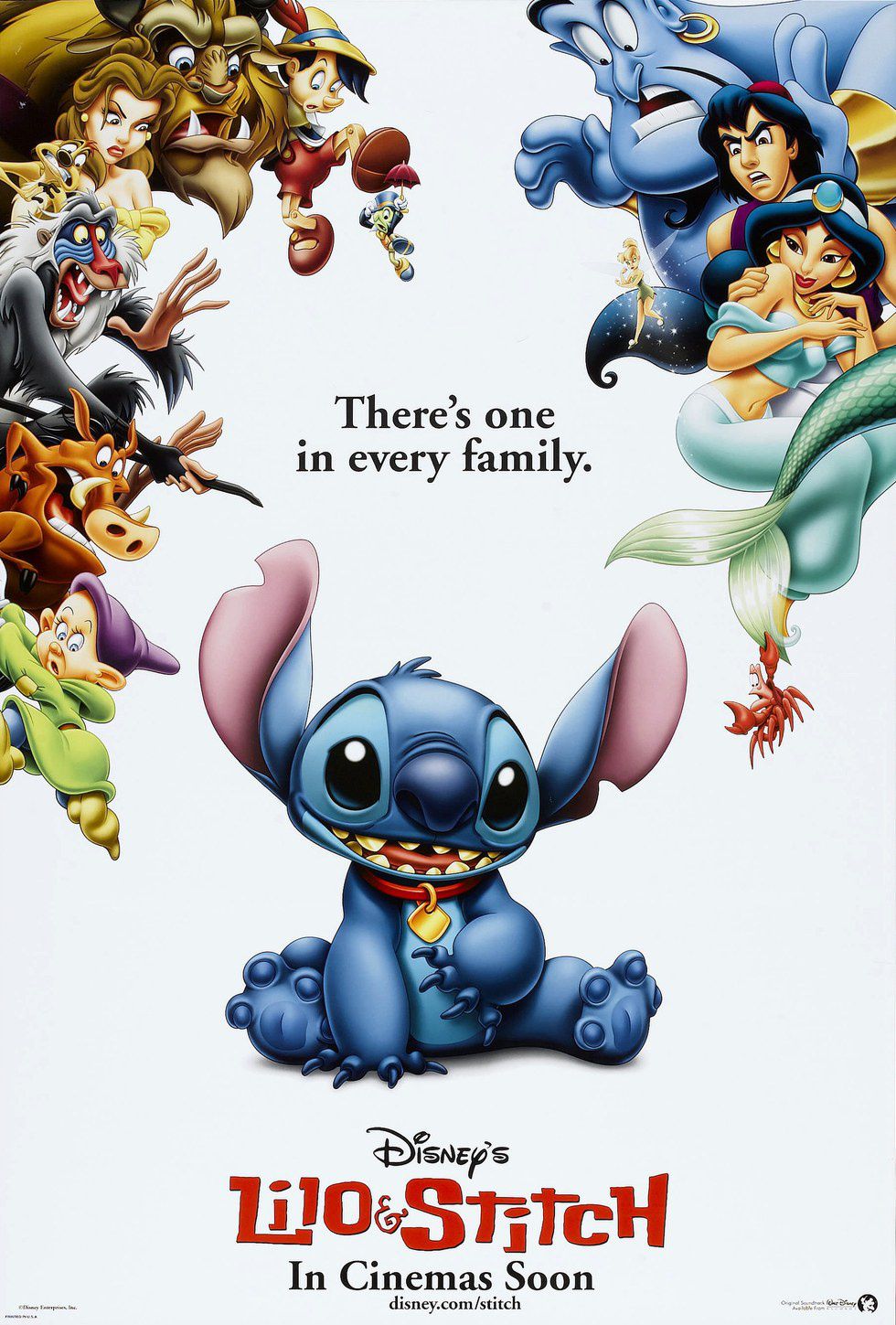 Who came up with this idea?! It's so original, fun, witty and action-packed. It's a Disney film unlike any other, and we're all so happy about that.
4. "Aladdin"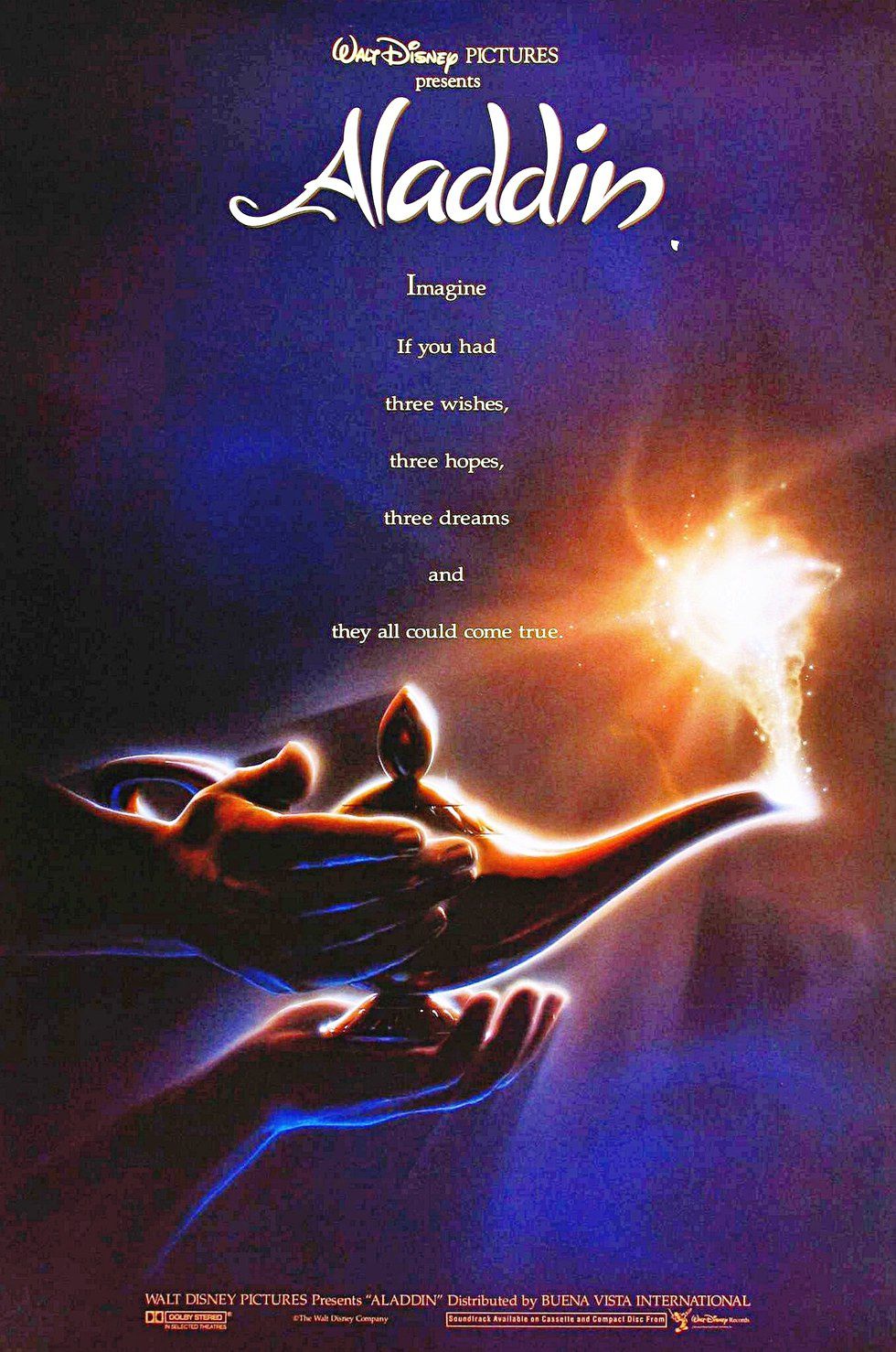 This is so fun. It's got spunk, it's got Robin Williams, it's got magic and it's got heart. Three thumbs up!
3. "Tarzan"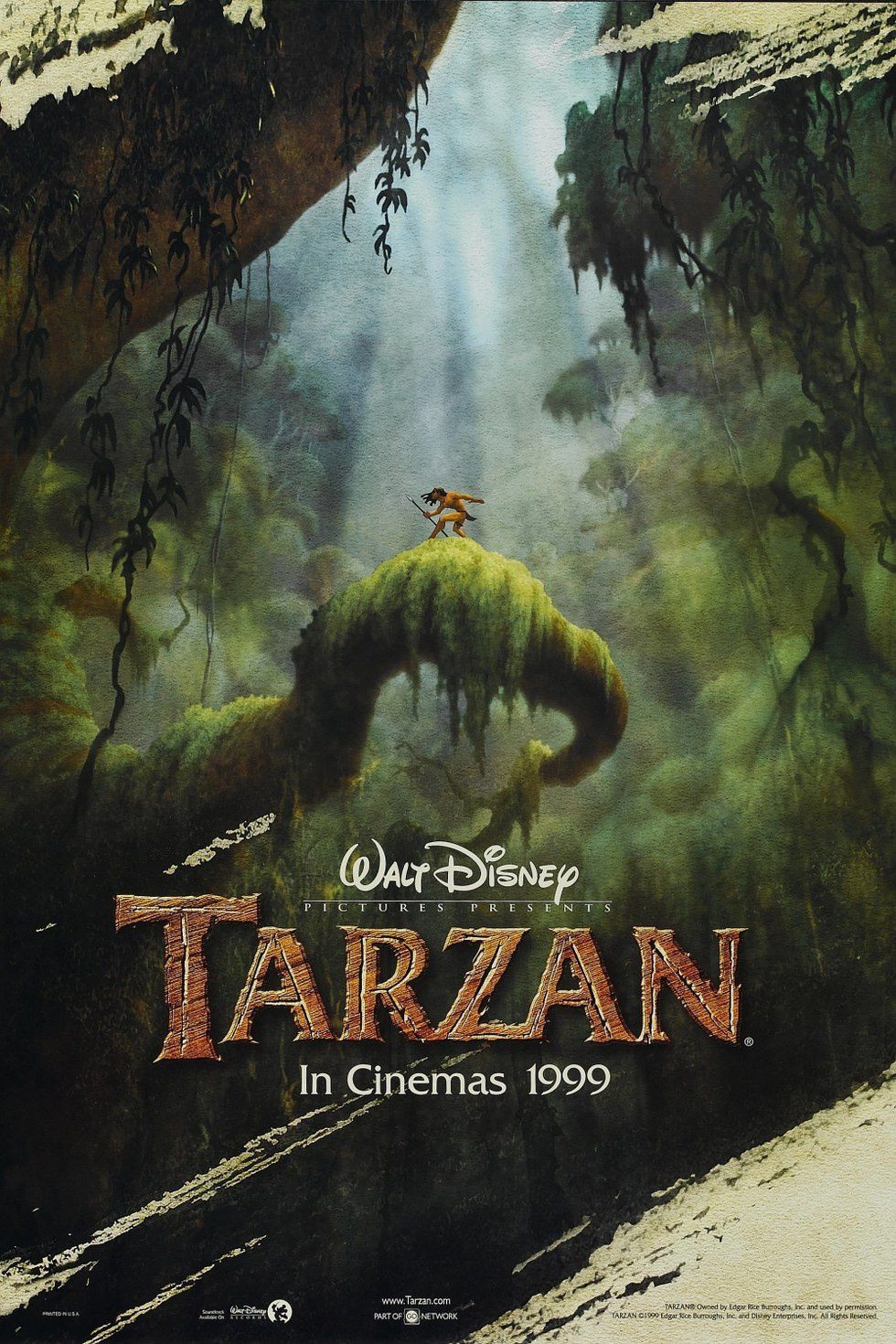 Oh, how I love this movie. It's a genius film in every respect. Phil Collins provides phenomenal music and lyrics, the cast is extraordinary and the film as a whole is amazing beyond words.
2. "The Lion King"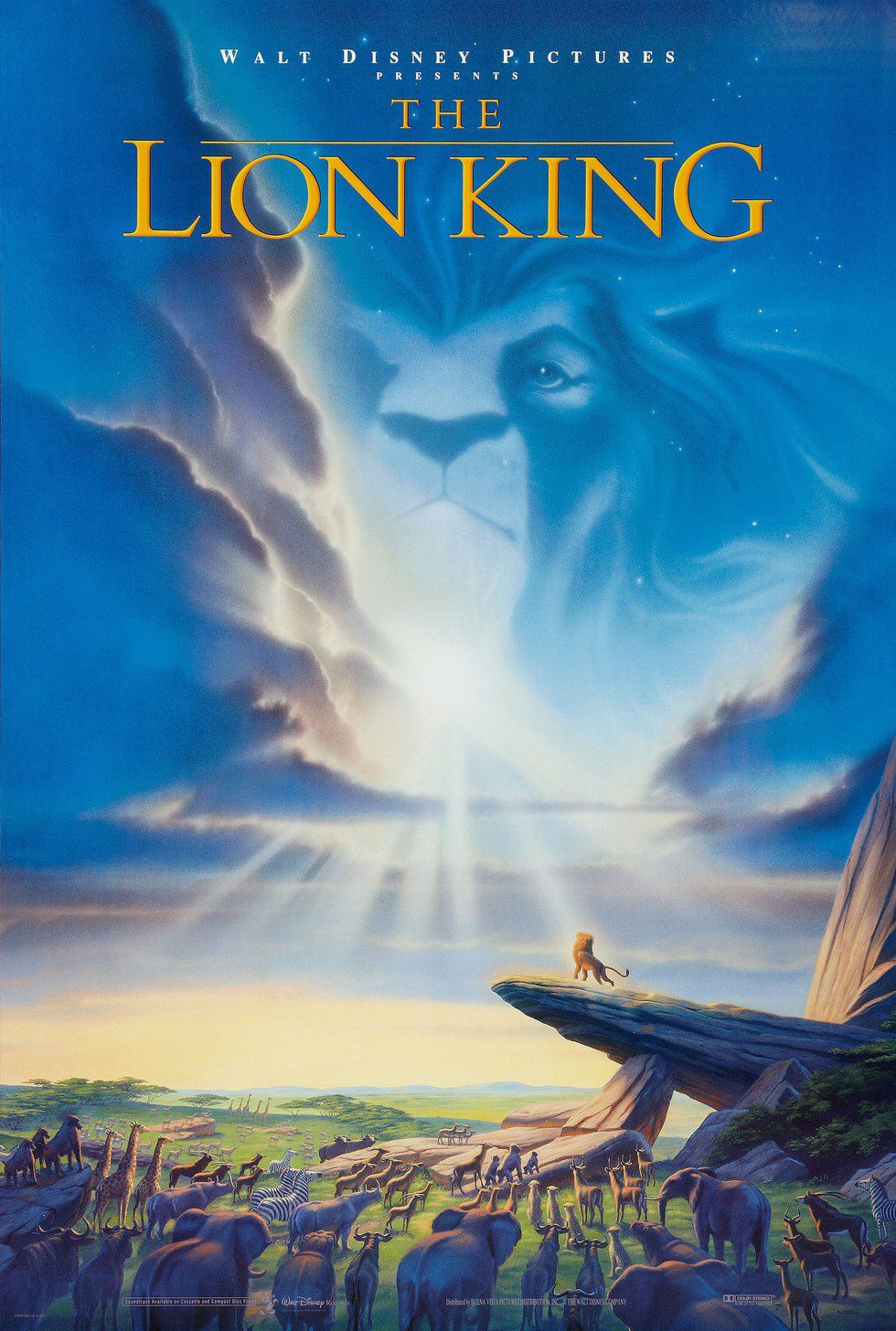 I'm beginning to run out of complimentary adjectives, but I think the title of this movie speaks for itself. Everything about it screams excellence. It's a wonderful film, and one of the best of all time.
1. "Beauty and the Beast"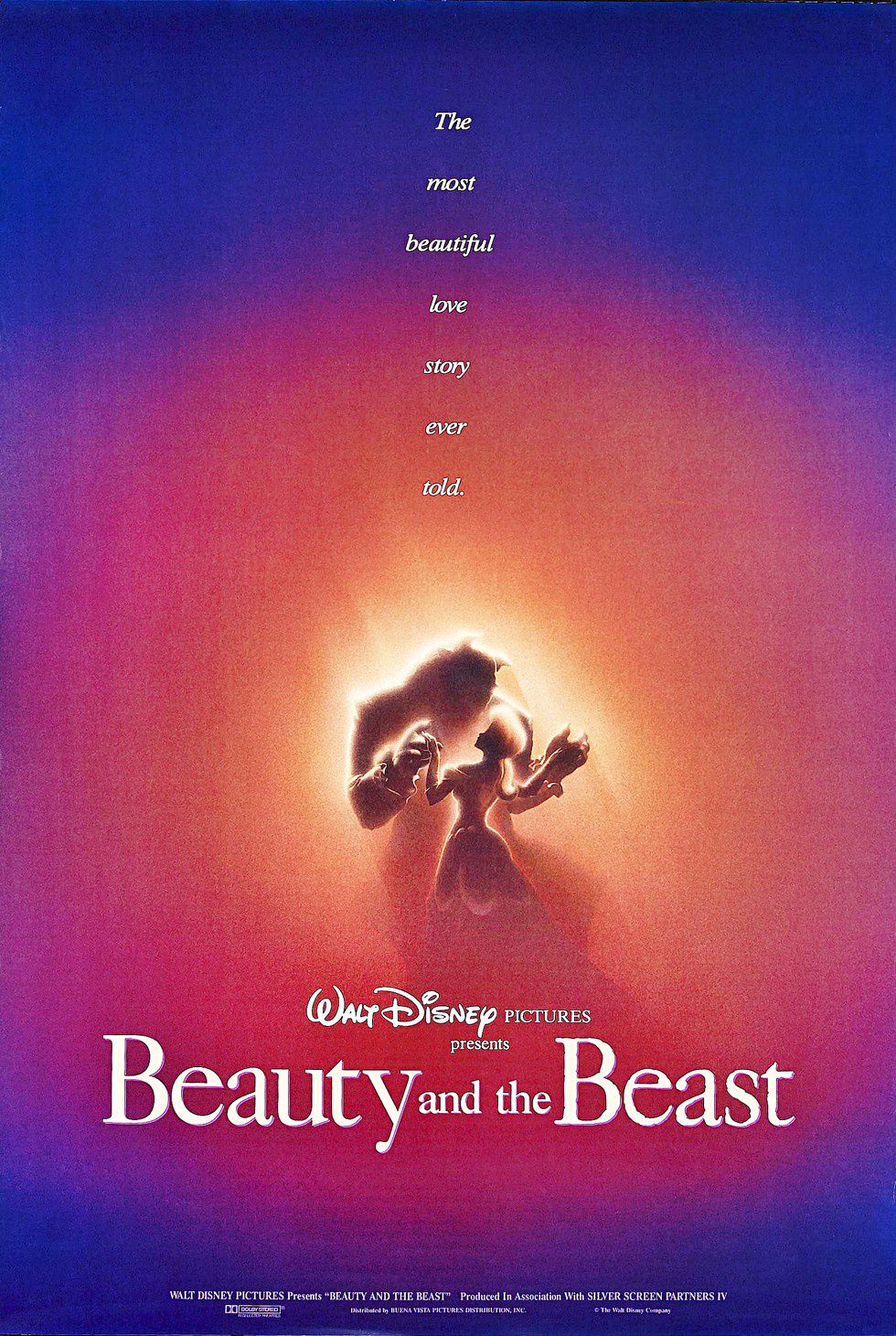 Here is my number one. Like "The Lion King," it's definitely among the greatest films of all time. The thing that's so good about these films, is that they (as well as many others on this list) were not approached as children's films. "Beauty and the Beast" is as passionate as "Casablanca," as emotional as "Gone With the Wind," and as wonderfully fun as "The Sound of Music." Absolutely amazing film.