When you hear the word band, what comes to mind? 4-5 people together, making music? I think of two people, Tyler Joseph and Josh Dun. Better known as the band Twenty One Pilots. My favorite band, and here is why everyone should listen to and love them.
1. Josh's Drumming Skills
Sometimes you can't tell how passionate about something someone is. Josh Dun, is the complete opposite. You can tell that he loves what he does, and that is something that makes me love this band more and more everyday.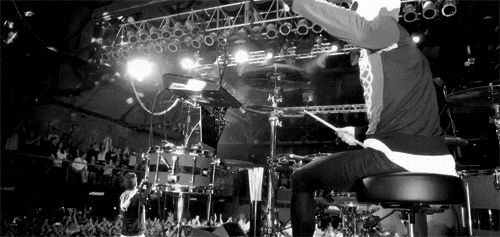 2. Friendship Goals
If you have ever watched a Twenty One Pilots interview, music video, or even been to a concert you can tell how close these two are. They lean on each other to make one another better. They genuinely are two people that others aspire to be in terms of friendship.
3. The Skeleton Clique
This is what Twenty One Pilots fans are called. Just like Selena Gomez fans are called Selenators. We are the Skeleton Clique. It might sound intimidating but we promise, we are welcoming. Sometimes we are even referenced in songs like "Fairly Local."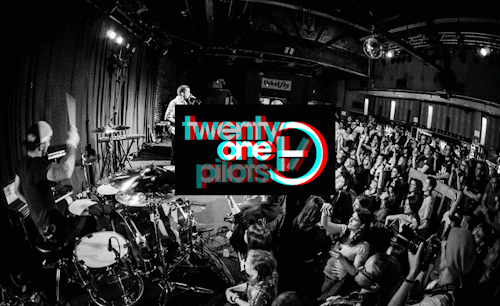 4. They Know They Aren't Perfect
They know they aren't perfect, but they embrace it. They try to help and care about their fans no matter what. At the end of the day none of us are perfect, some of us just embrace it more than others.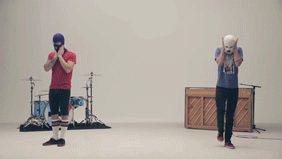 5. They Don't Fall Into A Genre
Twenty One Pilots has a sound that nobody can put into a certain genre. So much so that people have created a new genre for them. Schizophrenic Pop, is the genre that was created just for them.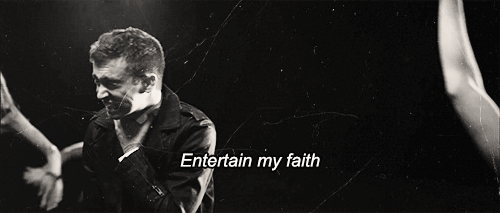 6. Tyler's Tattoos
Tyler Joseph has these tattoos all over his arms and chest that have a certain meaning to him. If you ask him in an interview he will tell you that they represent something that saved his life and if he told you the meaning of them, they would mean less to him. That in itself is something to love about Tyler Joseph.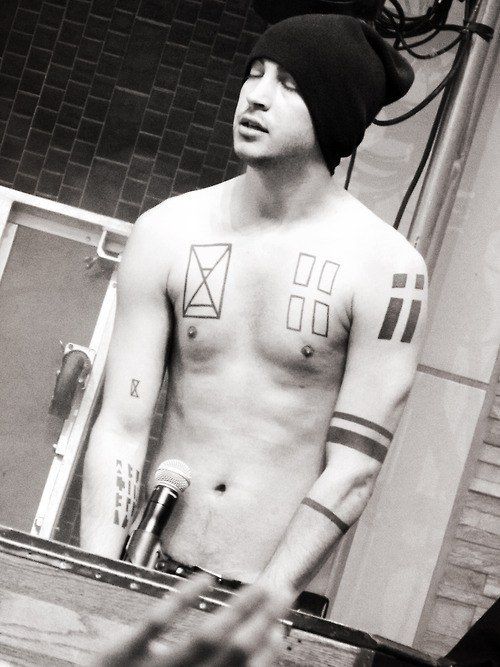 7. They Interact With Their Fans
If you attend a concert, or watch a music video, you will see that Tyler talks to the fans and cares about them. You will also see that Josh Dun will take his drum set and have the fans hold it up while he sits and plays. He says that he knows the fans want to be a part of it and that is how he accomplishes it.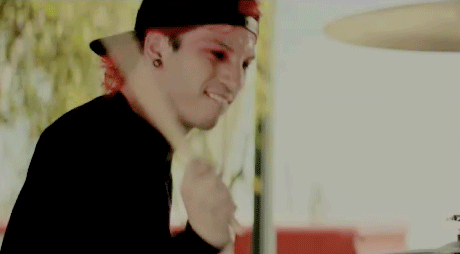 8. Their Music Puts You In The Feels
Pick one of their songs, any of them and you will notice that their lyrics are very deep. Some of their songs sound up beat but they are very emotional. They make you think about their lyrics, and what they mean to you. I'm pretty sure I have cried a couple of times while listening to them.

9. They Are Hopeful
They came form a small town and had a dream to play their own music. And they did. They have both gone through hardships much like other people, and they know that.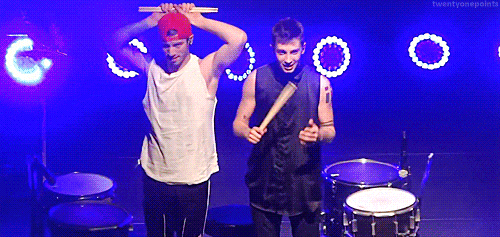 10. They Are Goofy
Josh Dun and Tyler Joseph are two of the funniest people. In any interview they are always making jokes or acting up. They are rarely ever serious.
11. How They Met
As a part of them being goofy, they will never tell you how they really met. Every time they are asked in an interview they make up a new story. It is never the same and they are usually crazy stories.
12. Their Stunts
At every concert Josh Dun always does a back flip off of Tyler's piano. And sometimes Tyler will climb the scaffolding of the stage.
13. They Don't Change Their Sound
Tyler once said in an interview that if it ever got to the point that he couldn't sing about the things that he thought were important that he would just quit. He often states that people are trying to change his music, and that it should sound more like everyone else. This was how the creation of Blurryface came to be.
14. Hidden Meanings

If you just casually listen to their songs, you won't think too much about the words, but if you really listen there is a deeper meaning to the lyrics. That's what I think makes their music great.
15. Blurryface
We are thankful for Blurryface, because we know that Tyler is fighting the demons within himself to make the music that he wants and not the music other people want him to make.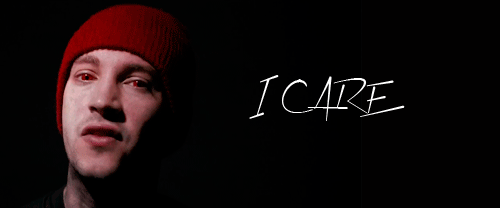 16. The Meaning Behind The Band Name
Tyler came up with the band's name while studying All My Sons by Arthur Miller, a play about a man who must decide what is best for his family after causing the death of 21 pilots during WWII because he knowingly sent them faulty parts for the good of his business. Tyler explains that this story of moral dilemma was the inspiration for the name of the band.
17. Their Music Videos
Twenty One Pilots music videos are so different than what we usually see. Take the music video for House Of Gold for example. You wouldn't expect anyone else to have a video of a man with only his torso trying to pull himself up a hill toward a house.
18. Original Songs.
Most times these days, people hire someone to write their songs for them. Not Twenty One Pilots. Tyler Joseph writes all of their songs, all on his own.
19. Covers
Often times people watch cover that are okay and sometimes they are really good. Twenty One Pilots, are one of the bands that are really good. My personal favorite is their cover of Can't Help Falling In Love.
20. Their Break Ups
At least once a week, Tyler and Josh both kick each other out of the band. It usually only lasts for at most a few hours. This is just another part of them being their goofy selves.
21. Tyler's Inspiration
Tyler Joseph often uses his songs to encourage people to keep going, no matter how hard it may seem. Again, one of the many reasons to love Twenty One Pilots.