I am a self-proclaimed documentary junkie. They aren't just for retirees watching the History Channel or wacky conspiracy theorists.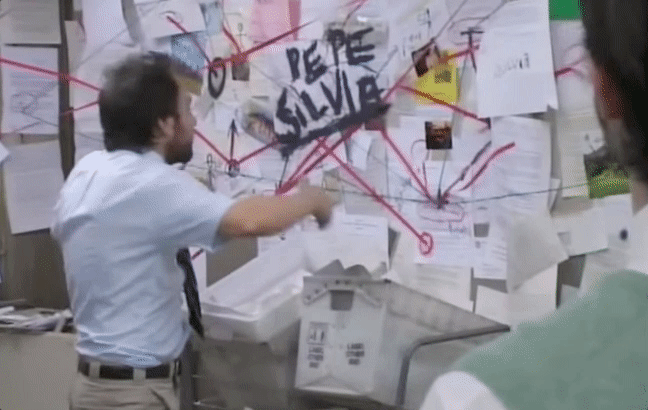 I love a good documentary-style production because I can't commit to a twelve-season TV show or a two-hour feature film, but you better believe I get lost in a good documentary. I've seen dozens of films in the genre- the good and the bad, the corny and the compelling. Here's a list of the documentaries I recommend- the creme de la creme of well-made, interesting cinematography. The content and style of my picks range from historically accurate films to forensic mysteries to pop culture. Better yet, all are available on streaming sites- I'm talking all the big ones: Netflix, Hulu, Amazon Prime, and HBO. All are binge-watcher approved, guaranteed to be entertaining, and teach you a thing or two.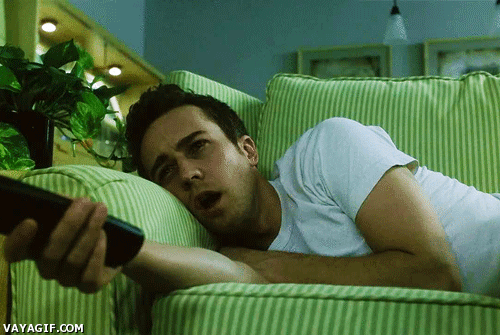 Available on Netflix:
1. "Planet Earth"
A cult classic. Take in shots of gorgeous landscapes and captivating species around the world. The world-class cinematography makes each episode in the series a masterpiece.
2. "Making a Murderer"
Follow the story of Steven Avery and the story of his wrongful imprisonment, as well as the criminal acts the justice department did to cover up his innocence.
3. 13th

This award-winning documentary outlines the relationship of black Americans and the criminal justice system in the United States. This should be a required watch for all Americans.
4. Food Inc.
Another classic. Food Inc. takes us deeper into the American food system. Where does our food come from? This one could make you change your diet.
5. CNN: The Eighties
CNN beautifully captures the essence of the 80s decade in the world. From politics to music to world news, the eight-part series is perfect for history buffs and for people who lived through the Eighties (CNN also made a series for the Sixties and the Nineties!)
6. Oklahoma City

Learn more about the deadliest U.S. terror attack before 9/11, with interviews with the killer and historically-accurate footage of the event.
Available on Hulu:
7. Intervention

Intervention follows the stories of addicts- from alcohol to heroin and everything in between- and offers treatment to the addicts at the end of every episode. Watch this series to get a look into drug use and addiction.
8. How It's Made
How It's Made is an addicting show with short, 30-minute episodes that show you how literally everything is made. Most episodes are super interesting and even therapeutic. I never knew how addicting it was to watch how candles are made until I saw Season 9 Episode 4.
9. Survivorman
Survivorman Les Stroud takes camping to the extreme. He goes into the wilderness by himself every episode, documenting his survival. Watching him purify his own urine in the desert is equally as gross as it is fascinating.
10. United Shades of America
Kamau Bell explores the U.S. in an eight-part series to see the inequalities that exist in the country. Racial, political, economic, social, and cultural adversities face our very neighbors, and Bell brings it to the big screen. A great watch!
11. Forensic Files
The classic forensic files may be decades old, but they're just as cold-blooded and attention-grabbing as ever. Each 30-minute episode is a murder investigation. Through the hundreds of episodes, I've never been disappointed by the series' crazy cases.
Available on Amazon Prime Video:
12. Where to Invade Next
Filmmaker Michael Moore travels the world to learn about the places doing it better than the U.S. and satirically why we should invade them. Check this documentary out if you still think America is the greatest place on earth.
13. American Experience

Another history documentary about the Unites States. Each episode is filled with real interviews and rare footage lost to history previously.
14. WWII in Color

I'm a sucker for a good war documentary. This one brings WWII to life and puts the global war into perspective with colorful filmography.
15. Amy

An ode to the fallen voice of our generation. Take a look into her life and her struggles as an artist and an addict.
16. Ken Burns- The National Parks
A therapeutic documentary series about the beautiful nature landscapes in the country. Chill out and enjoy the sights!
Available on HBO:
17. The Trans List
The Trans List interviews several transgender people in hopes of answering questions the public may have. It brings a tangible face to the confusing and polarizing concept of gender.
18. Southern Rites
A look at race relations in the South of the United States in the present day. Did you think segregation was over?
19. 12th and Delaware
12th and Delaware explores abortion and women's rights surrounding Planned Parenthood. A great watch for those on either side of the pro-life/pro-choice argument.
20. Abortion: Stories Women Tell
A second option about the realities of abortion today. Women come forward and share their stories in a human way, rather than as an abstract concept.
21. Americans in Bed
The filmmaker interviews couples of all creeds in this film- newlyweds, same-sex, old, young, interracial, and everything in between. How alike are we all when just laying in bed?
---
Have a suggestion for a must-see documentary? Let me know! I'm running out of documentaries to watch!