Millennials may have taken 2016 to heart, but it hasn't seemed to affect The Greatest Generation much. I interviewed my 96-year old grandma to see how she felt about 2016's triumphs and fails. What I found was, at 96 years old, you really don't care about much going on outside your own family or town. I also found she wasn't wearing her hearing aide (which is completely evident in her responses below). But, the main thing I learned from her was that she let 2016 roll of her back. And, maybe you should too.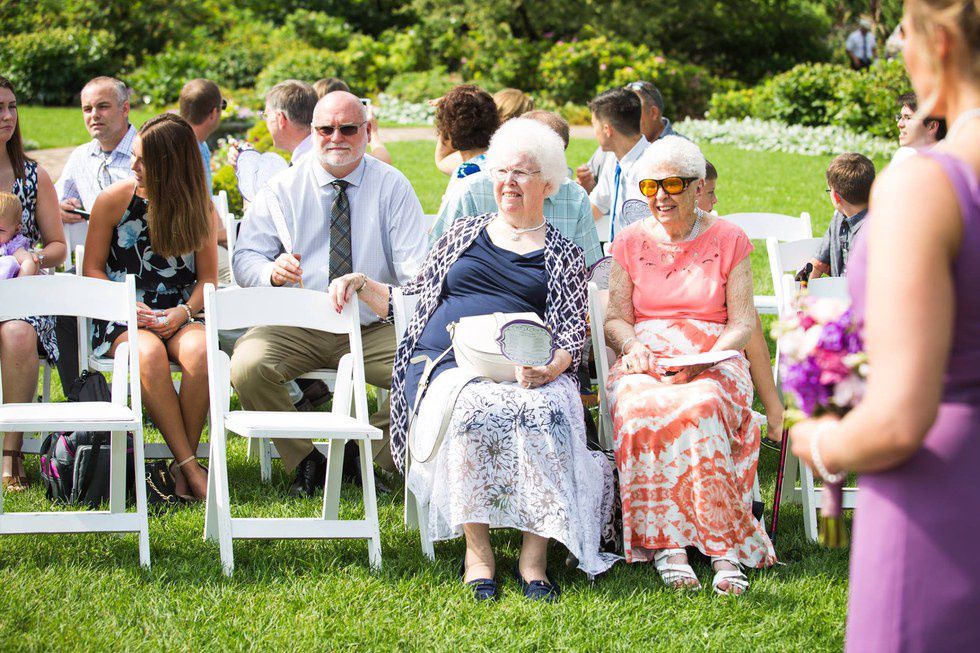 What was your favorite memory of 2016?
"Oh dear, the wedding, the wedding in Wisconsin"
What are your thoughts on Harambe?
"What about what? I don't know what your saying"
Do you support Black Lives Matter, Blue Lives Matter, or All Lives Matter?
"I don't know"
How do you feel about the election results?
"Oh *laughs* I don't know, I didn't want either one of them in"
How did Kevin Durant leaving OKC make you feel?
"Uh, I didn't like it, I thought he should stay with the Thunder. They're playing right now"
What do you know about the Zika and Ebola outbreaks?
"I don't know what you're saying"
"Are all these questions connected?"
"Yes Meme, they're all about 2016"
"Oh"'
Were you happy with the Broncos defeating the Panthers in the Super Bowl?
"I don't know, it makes no difference"
How do you think we should defeat ISIS?
"I don't know. I think they're dangerous"