Move over, boys! Bodybuilding isn't just for men, and it has never been. There are strong, dedicated, and beautiful women in the bodybuilding industry training hard every day -- whether it's to diet down for a contest, build some serious muscle, or step on stage to showcase their hard work and discipline. Many of these ladies are brave enough to share their fitness journey on social media for the world to see. Social media is powerful in all its forms, and it's capable of making a difference -- these influential women are proof of that. These 20 bodybuilding "queens" from around the country will not only inspire and motivate you, but they'll show you how to train hard, eat well, and live a healthy lifestyle.
1. Lacey Dunn

Instagram: @faithandfit || Followers: 317K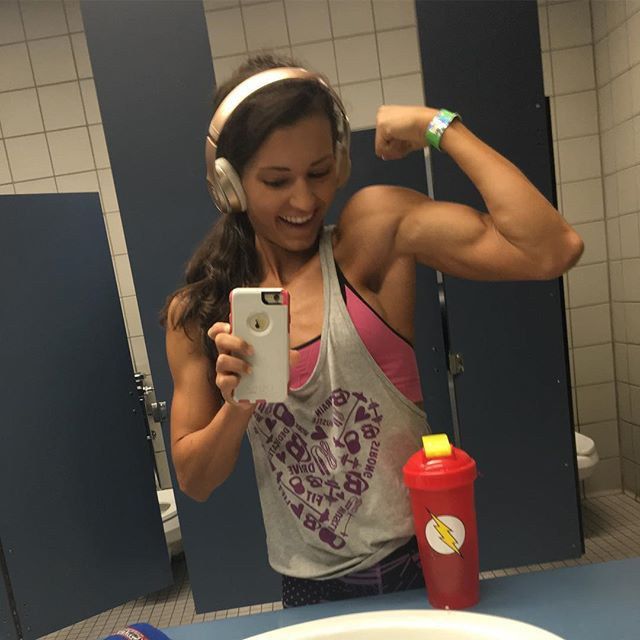 Lacey is the definition of "delt envy". She's a Pardoma's Athlete and sponsored by companies such as FitStyle Brand, Ravish Sands Swimwear, and PEScience. Lacy is a college student at the University of Georgia studying dietetics and is the proud mama of her kitten, Bella.
2. Ivana Ivusic
Instagram: @ivanaivusic || Followers: 25.8K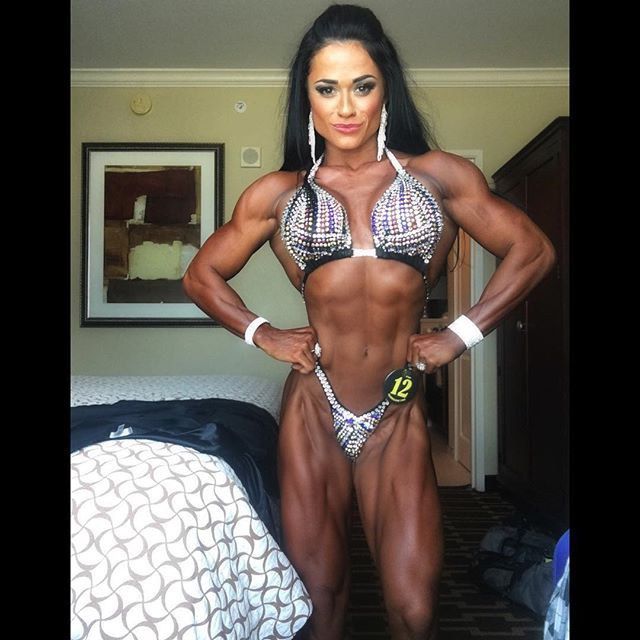 Ivana Ivusic is a 2x Figure Olympian and bodybuilding competition prep coach. In the IFBB (International Federation of Bodybuilding and Fitness) League, she has proven herself as a force to be reckoned with. If you like big beautiful muscles, Ivana will without a doubt become your ultimate goals.
3. Elle Chapleau

Instagram: @elle_bfitbody || Followers: 93.2K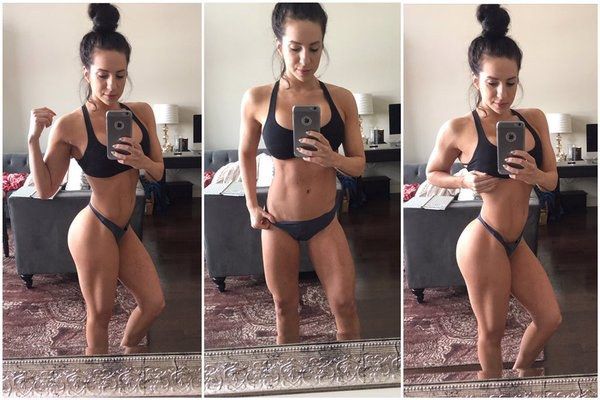 Elle (pronounced like the letter "L") is a prep/fitness coach and co-owner of Best Fit Body Fitness. She's a Pardoma's Athlete, PEScience Athlete, and national level bikini competitor out of Massachusetts. Her honesty is refreshing and her puppy, Wally, is just too dang cute to not give a follow.
4. Dana Linn Bailey
Instagram: @danalinnbailey || Followers: 1.7M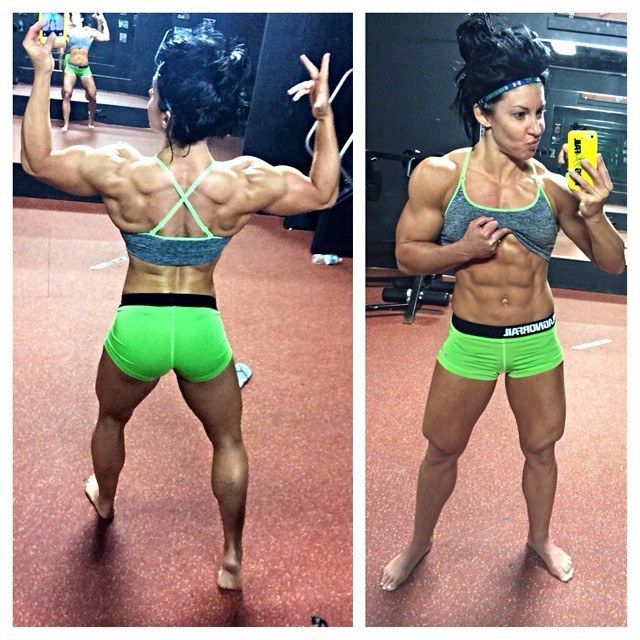 Dana Linn Bailey is the 2013 Ms. Olympia and the first IFBB Women's Physique Pro in IFBB history. She and her husband, Rob, own The Warhouse Gym in Pennsylvania and are the creators of supplement company Run Everything Labs and clothing brand Flag Nor Fail. Dana has also published books on her journey to the stage.
5. Krisi Fenner
Instagram: @kfen_fit || Followers: 24K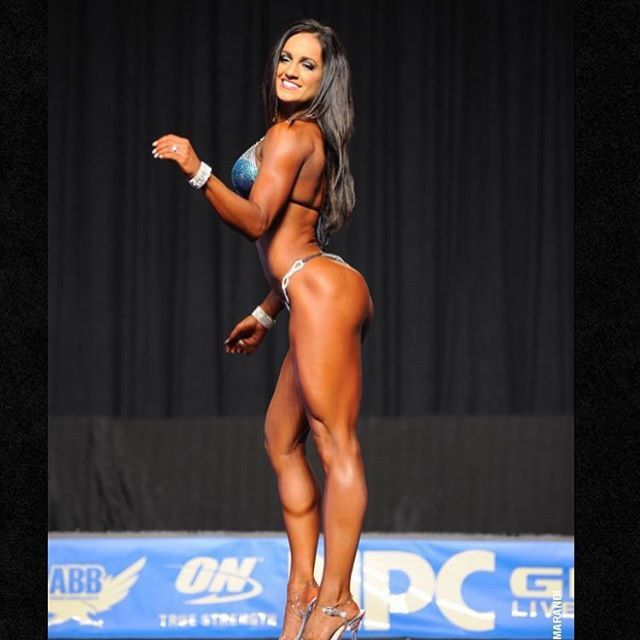 Krisi is a national level bikini competitor from a small town in northern Minnesota. She's a BPI Sports Athlete and has been featured in local magazines. Krisi also has her own YouTube channel. Her positive spirit and camaraderie in the fitness industry make her one in a million.
6. Emily Duncan

Instagram: @em_dunc || Followers: 174K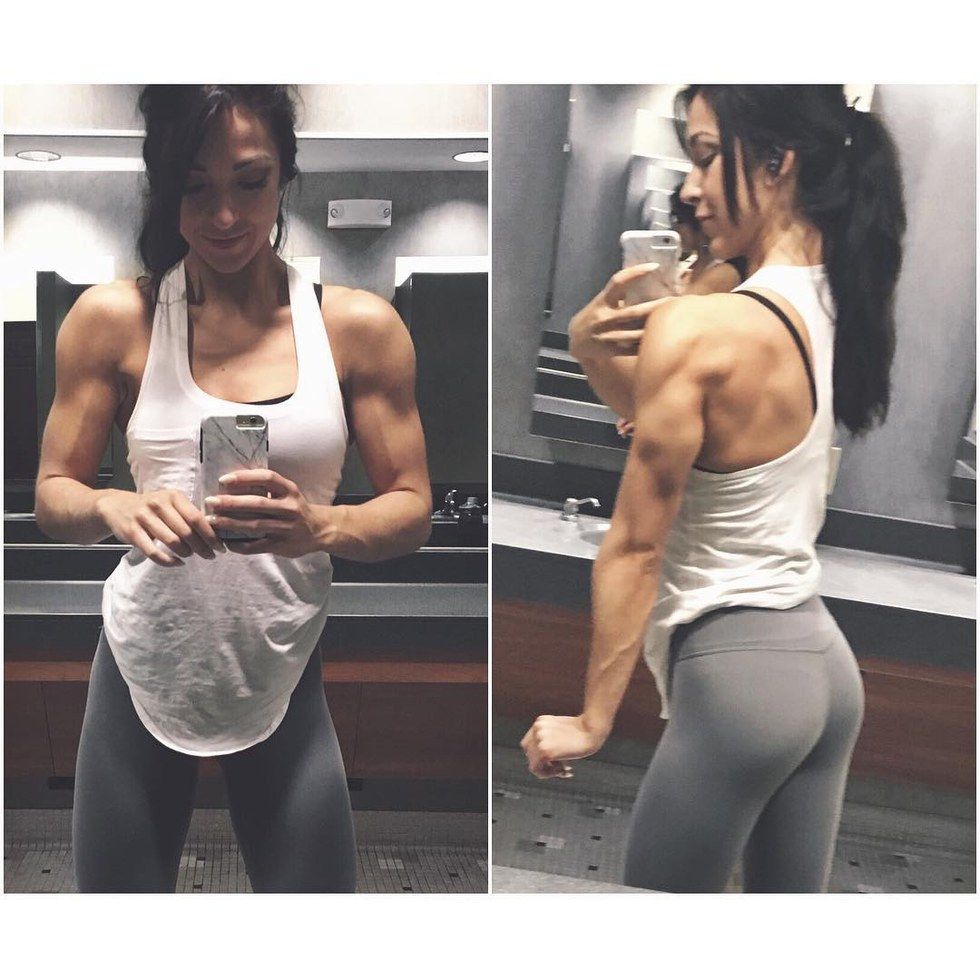 Emily is a not only a fitness icon but also a fashion icon. She's a top tier bikini competitor, blogger, coach, and YouTube sensation. Emily is the mastermind behind the hashtag #WonderWomanMentality, a movement of empowering yourself, loving yourself, and being the best you can be.
7. Latorya Watts
Instagram: @latoryawatts || Followers: 70.2K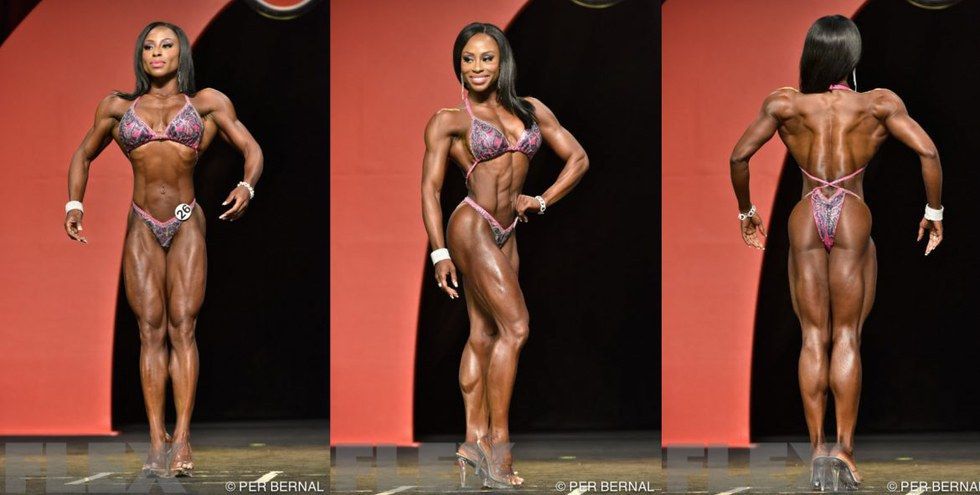 Latorya is a 2x Ms. Figure Olympia and current reigning champion. Watts walked away with her pro-card at her very first pro-qualifier in 2013. Her symmetry, muscle mass, and flawless presentation creates an unbeatable physique.
8. Arianna Dantone
Instagram: @ariannadantone || Followers: 67.4K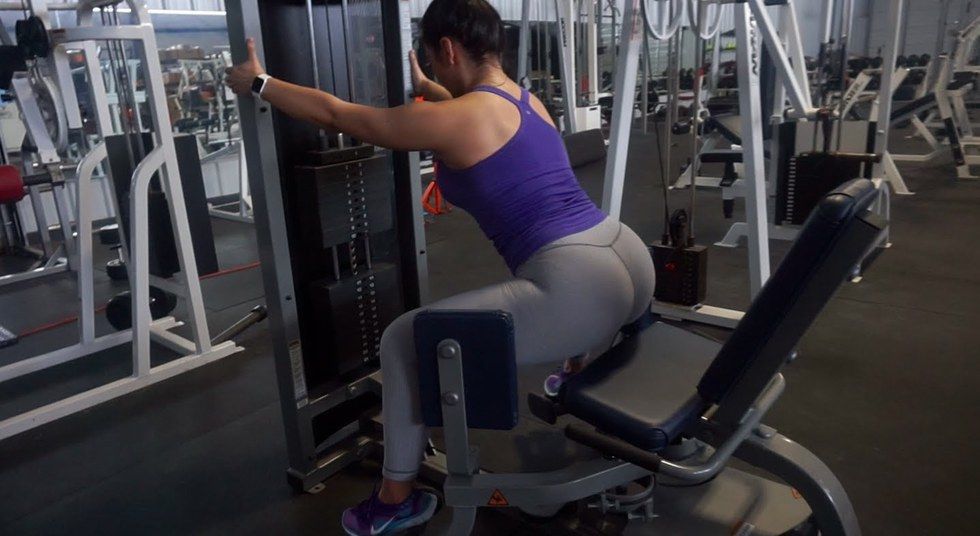 Arianna is the voice of social media that many respect and admire. She's transparent, hilarious, and has the concept of balance down to a T. She gives a fresh perspective on what health really means.
9. Amanda Bucci
Instagram: @amandabuccifit || Followers: 306K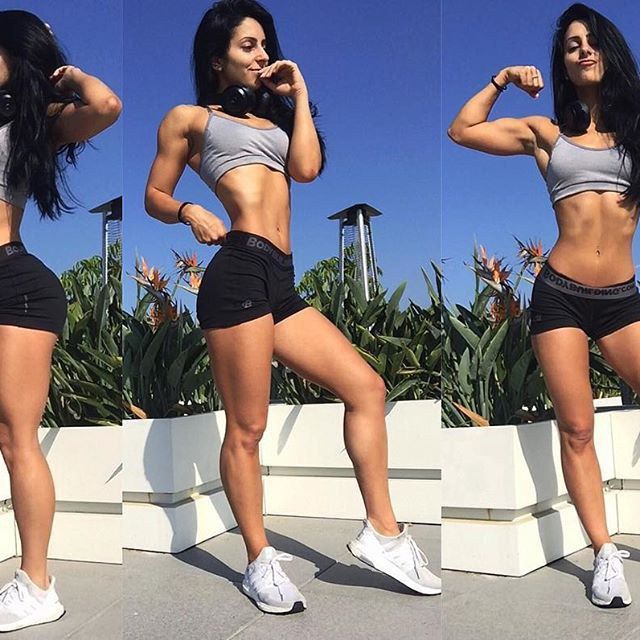 Amanda has taken over the YouTube scene with her almost daily uploads. If you're looking for something to distract you during your morning cardio session, you can always depend on Amanda for fresh, current, and relevant content.
10. Liz Yisrael

Instagram: @liz.yisrael || Followers: 45.1K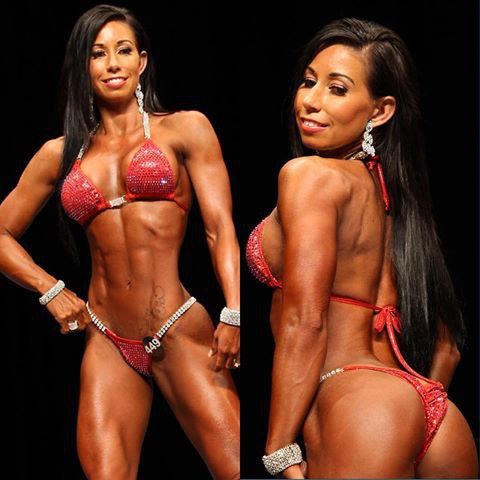 Liz is a brand new IFBB bikini pro and just qualified for the 2017 Olympia this past month at her pro debut. After pushing hard through dozens of NPC (National Physique Committee) sponsored shows to earn her IFBB status, Liz has proven to be one of the most dedicated, hardworking, and inspiring athletes to hit the stage.
11. Michelle Sylvia
Instagram: @michellesylviafit || Followers: 82.3K
Michelle is an IFBB Bikini Olympian, 3x pro champion, and bodybuilding prep coach. She's known for her flawless presentation, elite-level conditioning, and ability to "keep it real" on her social media platforms. Sponsored by EatMeGuiltFree, Buff Bikinis, and ProTan, Michelle is on the fast track to having a successful 2016 season.
12. Marie Wold
Instagram: @mariewoldfitness || Followers: 159K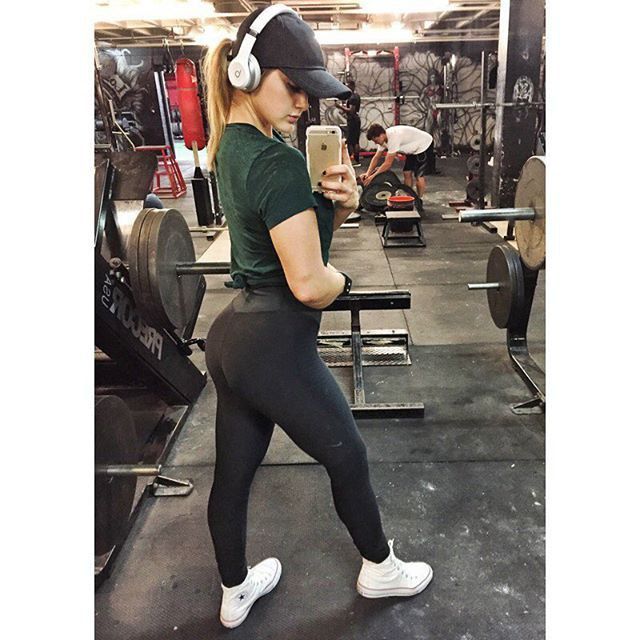 Marie is a college student from Minneapolis, Minnesota and currently holds the title of Ms. Bikini Minnesota. Her profile is full of mouth-watering food porn, every discount code you could ever need on the planet, and enough motivation to get you through your toughest workouts.
13. Nicole Wilkins
Instagram: @nicolemwilkins || Followers: 421K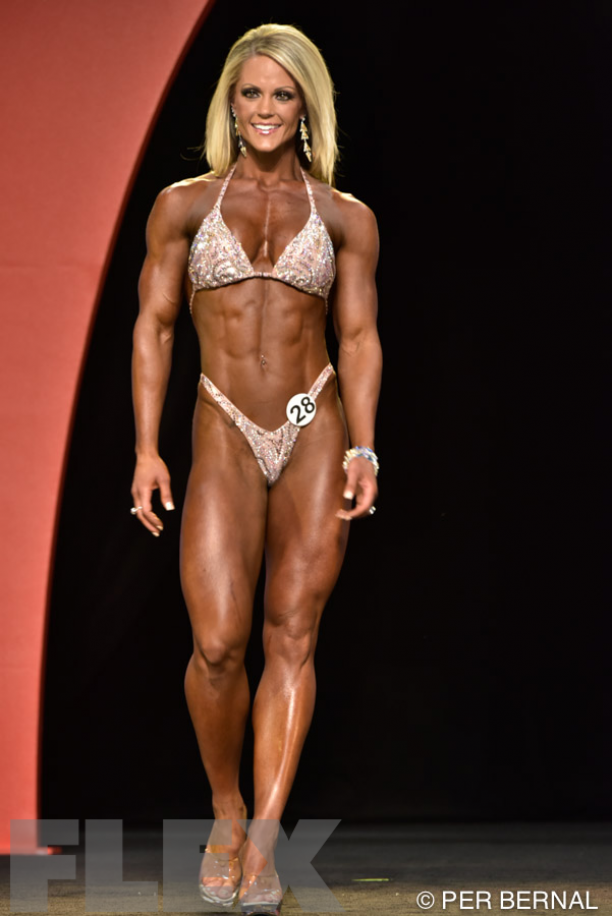 Nicole is the 4x IFBB Figure Olympia Champion as well as a 3x International Champion. Her grace and poise on stage give her a cutting edge drawing your attention from across the room. Nicole has her BA in Wellness, Health Promotion, and Injury Prevention and is an IFPA certified personal trainer. At 32 years old, she is only getting better.
14. Melissa Malcolm

Instagram: @mel_fitnspire || Followers: 4.1K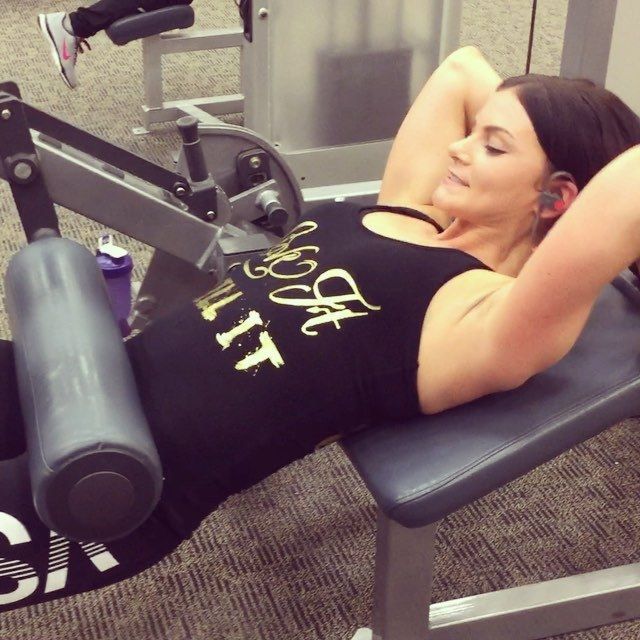 Melissa is your go-to if you need a genuine dose of reality and perspective. You can always depend on her for insightful truths surrounding the fitness industry. Melissa is also the queen of meal preparation! Her IG is full of recipes, tips, and tricks to make the blandest and boring foods delicious.
15. Courtney King
Instagram: @courtneykiing || Followers: 184K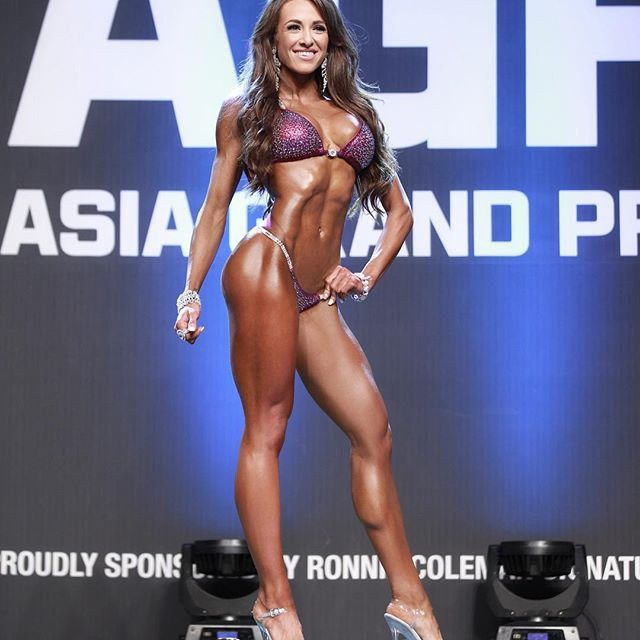 Your reigning 2016 Ms. Bikini Olympia, Courtney. Courtney has been competing as a professional athlete since she turned professional out of high school at age 18. Since then, she's competed around the world in places like Korea, Australia, and the Czech Republic. She's sponsored by BPI Sports, Celestial Bodiez, and has a new crown to flaunt (and defend).
16. Angie Okon
Instagram: @amarieokon || Followers: 95.6K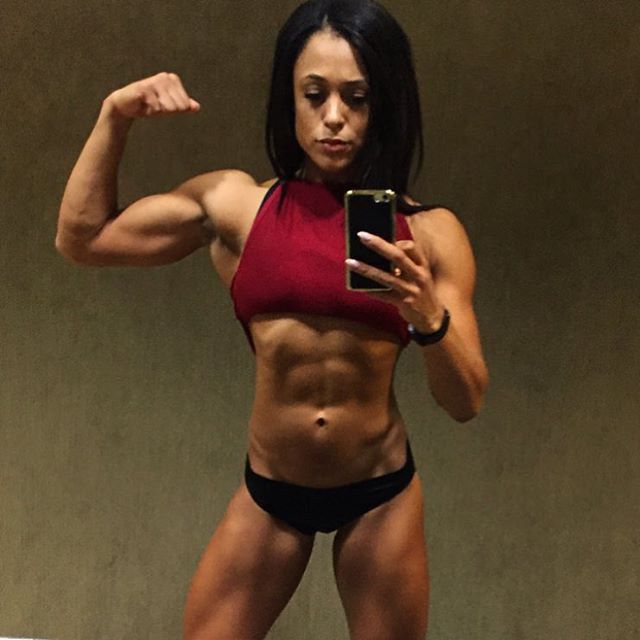 Angie is an IFBB Bikini Pro and the owner of Okon Fitness where she acts as a prep and posing coach. Over her several social media platforms (especially Snap Inc.), she is undeniably relatable and true to herself. Morning rants and reminders, mini dance parties, and loads of laughs -- you won't ever skip over her "My Stories."
17. Ashley Applen
Instagram: @ashannappfit || Followers: 12.6K
What sets Ashley apart from others is her incredible transformation. She has lost over 100 pounds. Ashley is living proof that you can accomplish anything you set your mind to like turning your life around and becoming a nationally qualified bodybuilder.
18. Emily Hayden Whisnant
Instagram: @ehfitness21 || Followers: 176K
Emily has conquered every aspect of the fitness industry. A professional IFBB bikini athlete, fitness model, prep coach, personal trainer, YouTuber, mom of 2 fur babies, avid Christian, and she even has her own app, EmilyTV. What makes her special are her life-changing YouTube series. In particular, her "Confident Woman" series is her reflection of daily devotional readings that set the tone for a great day.
19. Beth Hall
Instagram: @fiitnesschic || Followers: 65.1K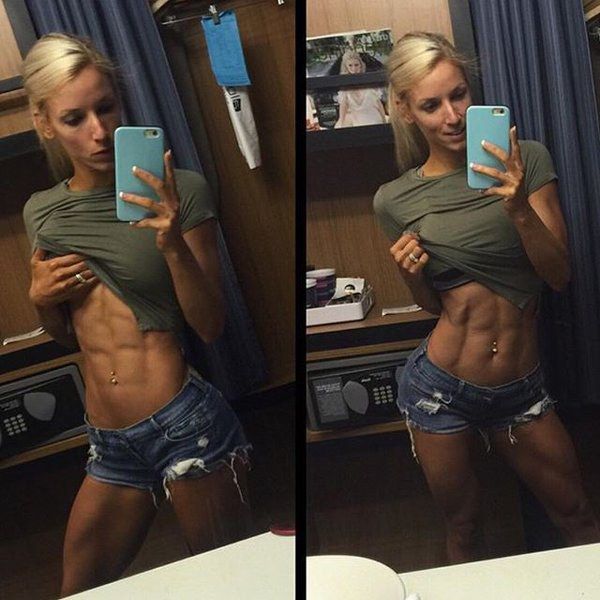 Beth is the definition of a hardworking, hustling, "nothing can stop me" athlete. During the day, she works as an oral surgery assistant, but the second she hits the weights, she's a bikini beast. Beth is a NAFC personal trainer, Ravish Sands athlete, and most importantly, a mom. She's been on the brink of winning her IFBB pro-card for far too long and is definitely a future threat to seasoned pros.
20. Laurin Conlin
Instagram: @laurinconlin || Followers: 52.7K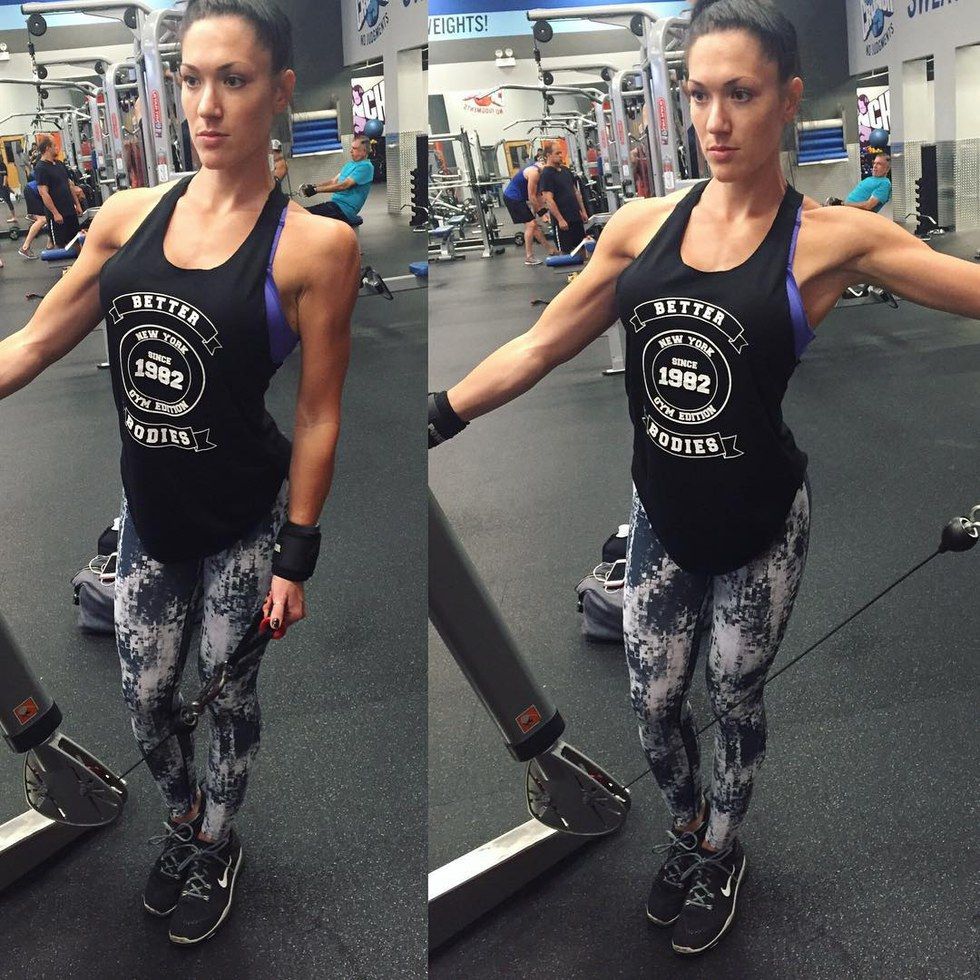 Laurin is the owner of her company, LoCoFit, and offers competitive and non-competitive services to "redefine healthy". She has her Master's degree in Exercise Science and is working relentlessly towards her IFBB Bikini debut. Laurin posts regular physique updates, meal ideas, and training footage -- a true "behind the scenes" look at a bodybuilding prep with full transparency.