If you are reading this and have a cup of coffee or any caffeine-containing substance in your hands or next to you... PUT DOWN THE SUBSTANCE AND CONTINUE READING. You might have *gasp* a serious and undiagnosed addiction to caffeine. If you have experienced 1 or more of the following symptoms please escort yourself to the nearest rehab facility (or do as I do and deny your addiction while simultaneously sipping on another cup of coffee).
1. You can't function without at least two cups of coffee in the morning.

2. And then at least another two throughout the day.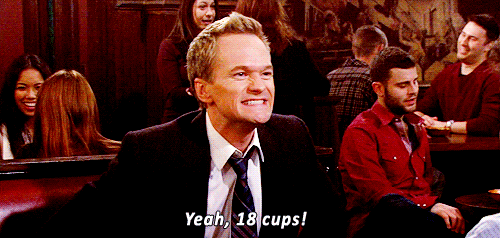 3. Your entire paycheck is spent on Dunkin and Starbucks.

4. You must be within 500 feet of a bathroom at all times or you WILL pee your pants.

5. If you aren't jittery something is off.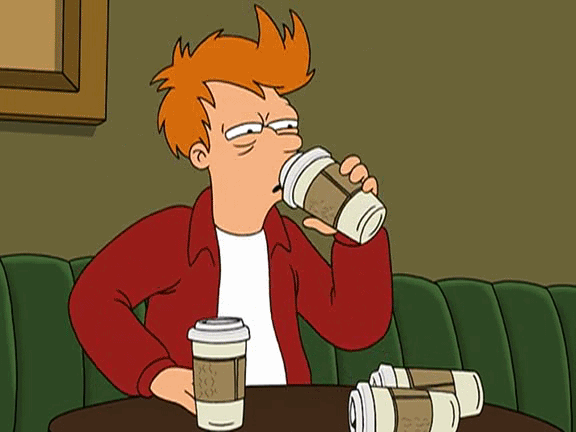 6. Everyone tells you that you have "caffeine issues."

7. You may or may not use pre-workout as your 2pm snack.

8. Your significant other constantly complains about your "coffee breath."

9. You plan out your day around when you are getting coffee next.

10. You avoid wearing the color white because coffee stains are inevitable.

11. Decaf coffee is the bane of your existence.

12. You consistently use the expression "I just need an I.V. of caffeine."

13. Your caffeine intake completely determines your mood.

14. You seriously consider slapping anyone who tells you "You just need to go to bed earlier."

15. "Small" is just not an acceptable size.

14. Neither is "Medium."

15. When people say "shot" you automatically think of a shot of espresso.

16. Sometimes you go to diners specifically for bottomless cups of coffee.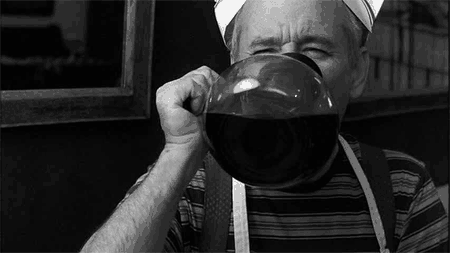 17. You firmly believe that all the worlds problems would be solved if everyone had a cup of coffee.

18. You attempted to quit caffeine, but that only lasted for a couple hours because you thought you might die from withdrawal.

19. You laugh at anyone who says that tea has caffeine.

20. You firmly believe there is definitely no such thing as "too much" caffeine.