With Halloween just a couple weeks away, it's time to start deciding on the perfect costume for your squad. Group Halloween costumes are always extremely fun to orchestrate, and can often be very inexpensive and easy to put together. Additionally, group costumes are often the ones that get the most attention due to their organized, fun nature. There are so many unique ideas for group costumes that can be tailored to fit the group's preferences. With that being said, gather your friends and get working on one of these 20 great costumes this Halloween!
1. "Shark Week"
This costume is perfect for large groups who wish to do something different from the typical sea of tutus or animal ears.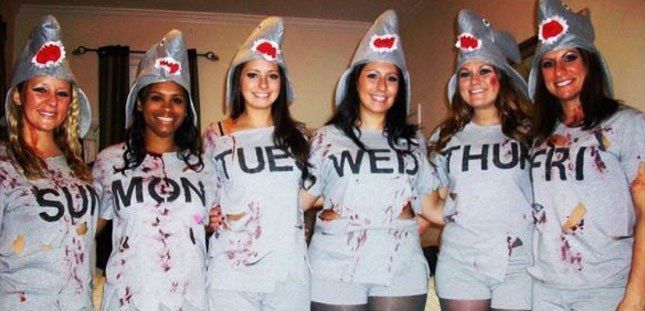 2. "Teenage Mutant Ninja Turtles"
Got a group of four? Dress up as everyone's favorite cartoon! This can be done in so many different ways and looks great no matter what.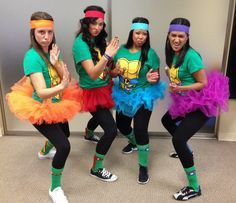 3. "Pretty Little Liars"
This can work with as few or as many people as you'd like. All you need are some black hoodies, gloves, and a blonde girl wearing a red coat.
4. "The Breakfast Club"
This classic movie makes for a fun costume that is also extremely unique.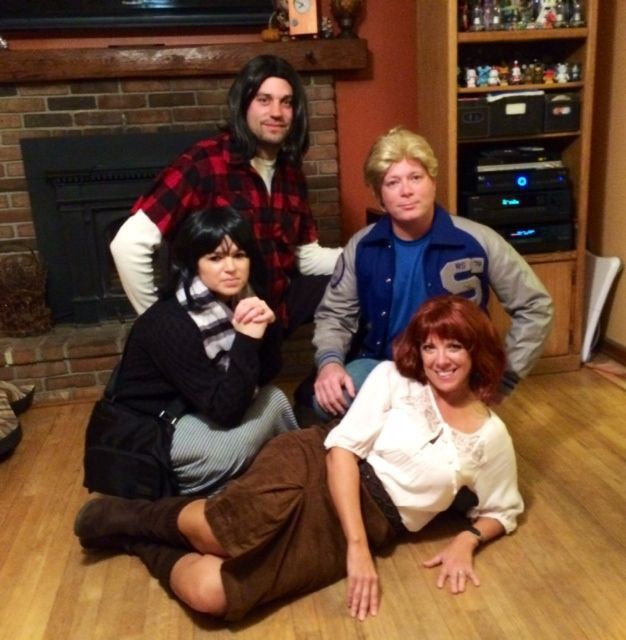 5. "Mean Girls"
Who doesn't love mean girls? There are several different ways this costume can be done, and everyone will think your group looks so fetch.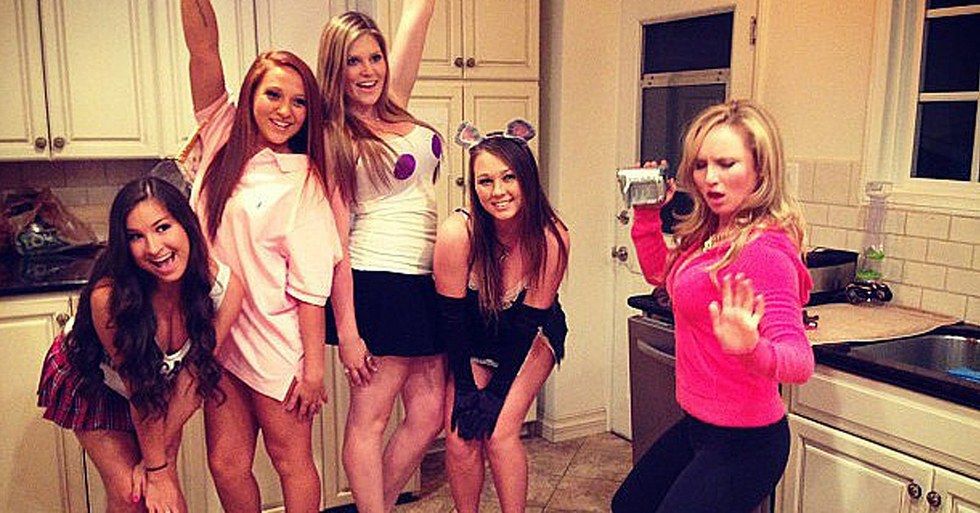 6. Rock, paper, scissors
The perfect costume for a group of three, this costume is adorably fun and unique.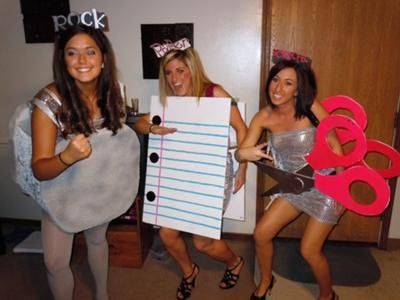 7. Troll dolls
This favorite childhood toy makes for a hilarious group costume. All you need for this fun, creative costume is some paint or markers, colored hairspray, shorts, and a skin-colored top.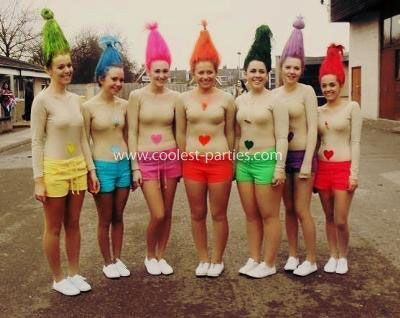 8. Disney princesses
Every girl secretly wishes they were a Disney princess, and Halloween is the perfect time for you and your girls to become your favorite princesses for a night! Whether you choose to make tutus or buy costumes, everyone will wish they were part of your world.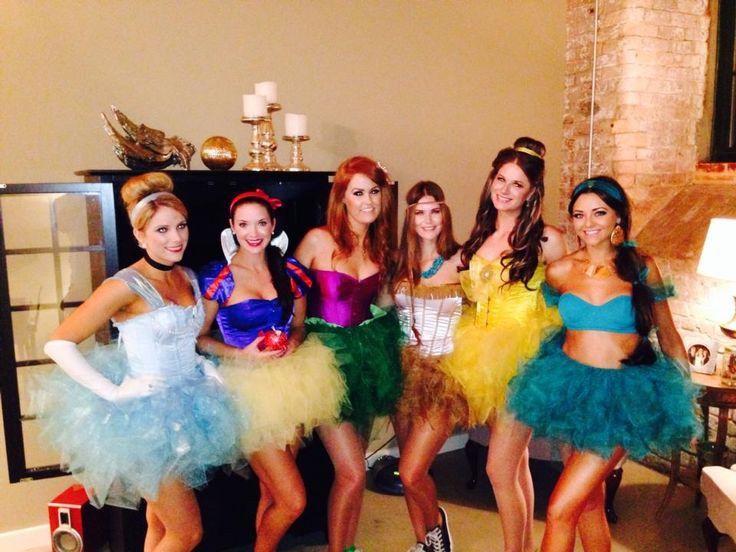 9. "Toy Story"
Since "Toy Story" is many people's favorite Pixar movie, this costume will be loved by just about everyone. A large group of guys and girls is the perfect group for this costume.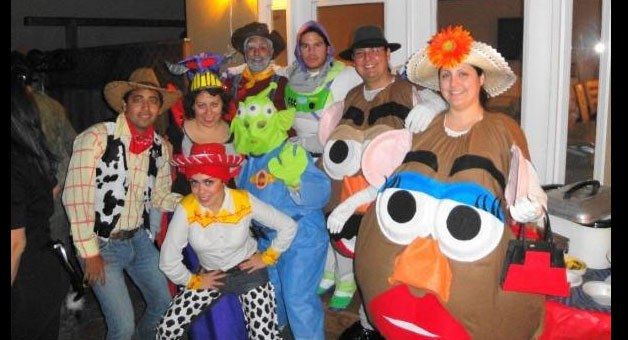 10. Spice Girls
Let's face it, when you were younger you wished you could be a Spice Girl. Now, you can be! All you need is five girls and some fun outfits.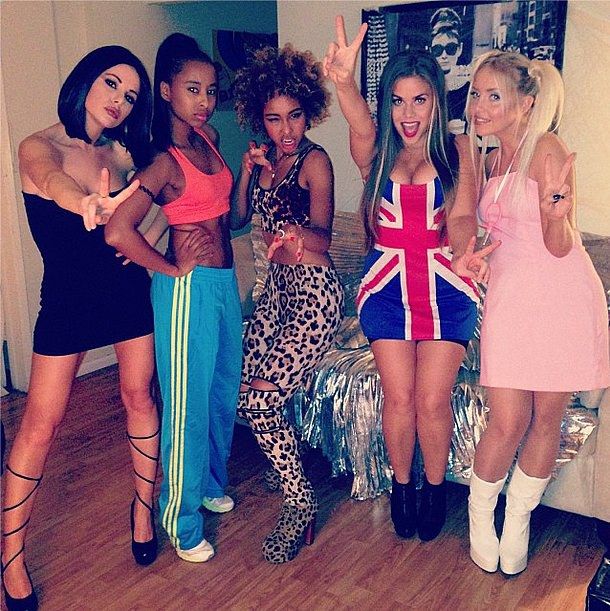 11. Fab 5 (U.S. Gymnastics Team)
This reference may be slightly old, but the costume is still great because winning never goes out of style. 'Merica.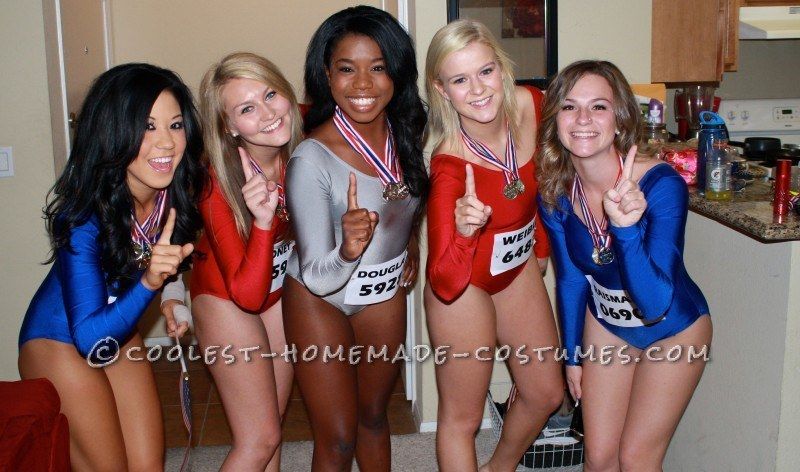 12. "Bridesmaids"
This extremely simple yet creative costume is a great choice for Halloween. Be sure to get plenty of pictures posing as the movie photo!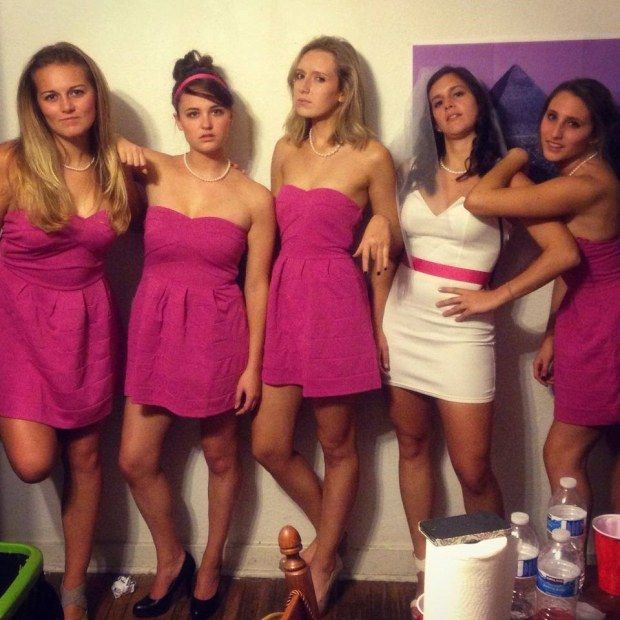 13. Mario Kart
This costume can be done with bikes or with cardboard boxes made to look like cars. No matter how you decide to make them, your crew will be the best dressed in this costume. Don't forget the balloons!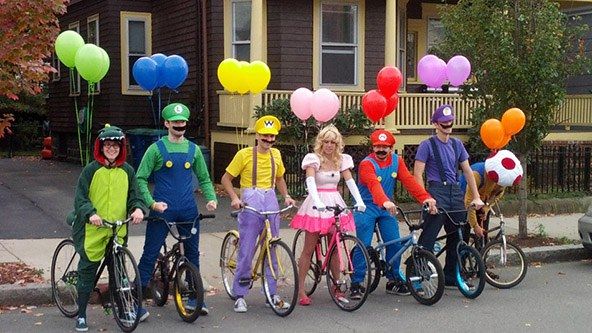 14. Loofahs
This colorful, playful costume can be done with as many or as few people as you would like and is sure to stand out.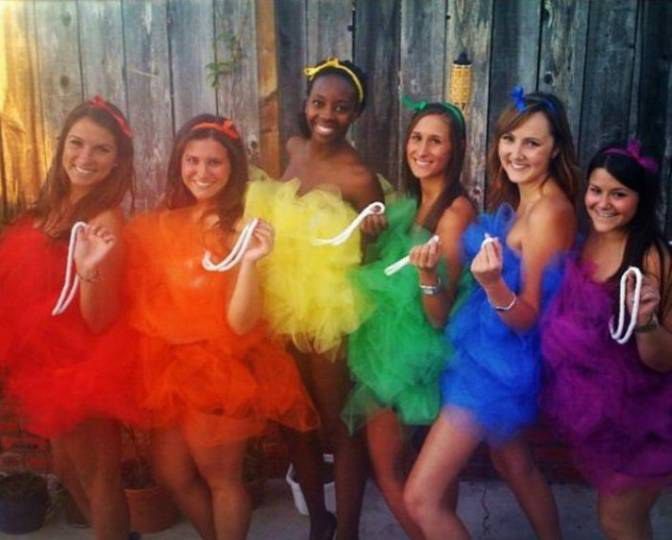 15. "Hocus Pocus"
Seeing as it is Halloween, it's only right that your group of three dresses up as the characters from this classic movie.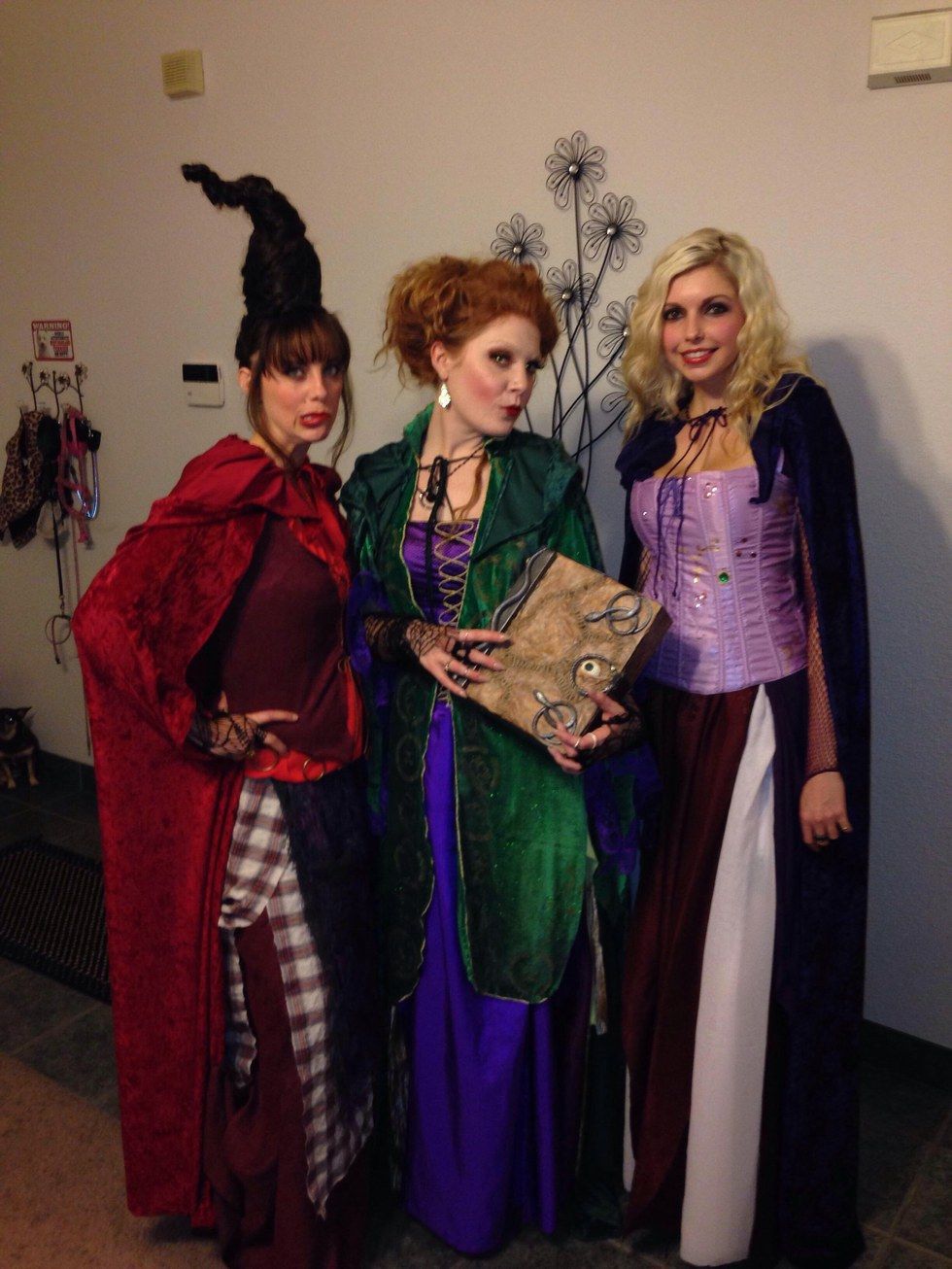 16. "Scooby Doo"
This costume never gets old and is the perfect combination of clever and fun for your group of five.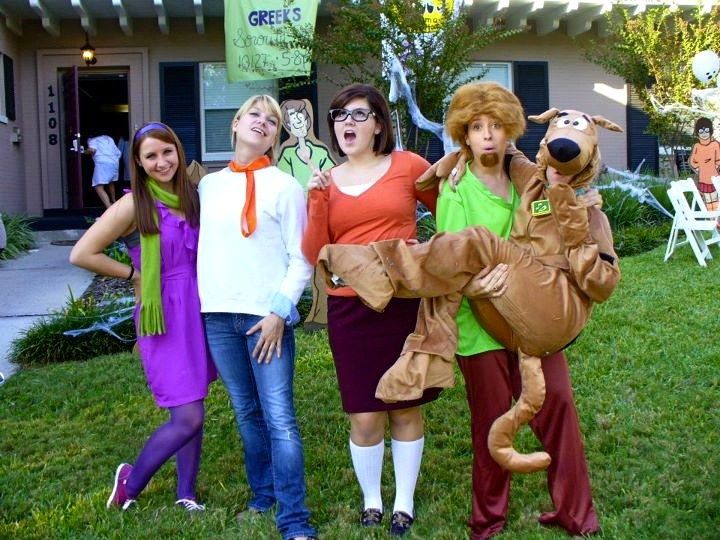 17. "Saved By the Bell"
Who doesn't want to wear 80s fashions and have crazy hair? Anyone who used to watch this show misses it, so bring back the suspenders and retro windbreakers to remind everyone of this great TV show.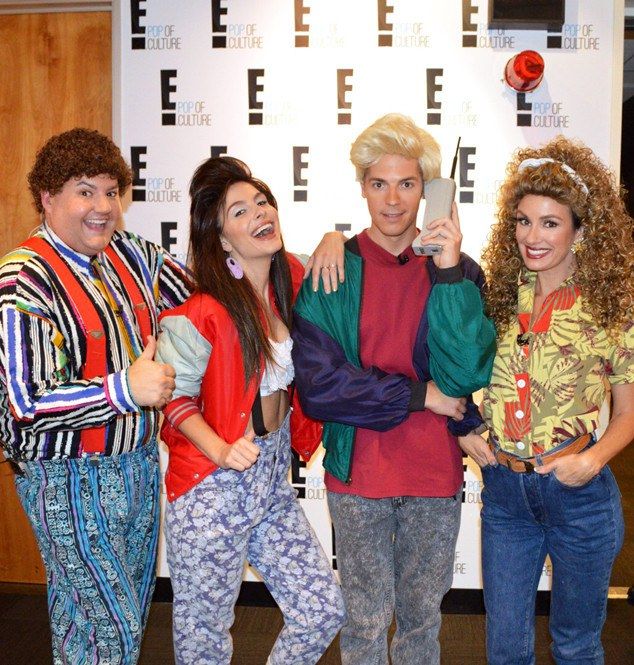 18. "The Big Bang Theory"
Everyone's favorite group of nerds should make an appearance this Halloween. This costume is versatile as it can work for four people (just the guys), five people (the guys with Penny, as pictured), or seven people (the guys, Penny, Amy, and Bernadette).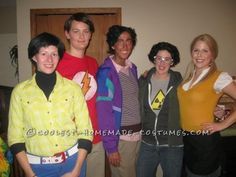 19. "Sesame Street"
The characters of this timeless childhood show make for a great group costume. This costume can be done so many different ways, but the tutus keep this look fun and modern.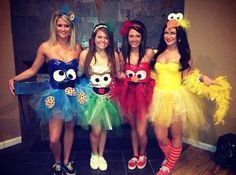 20. "Scrubs"
This med-student sitcom may have ended five years ago, but plenty of people still remember these hilarious characters. This costume is extremely easy to put together, and your group will look both fun and smart.