Having your kitchen stocked with these delicious, versatile, and healthy foods will ensure that you can prepare a super healthy homemade meal on the fly.
1. Rolled Oats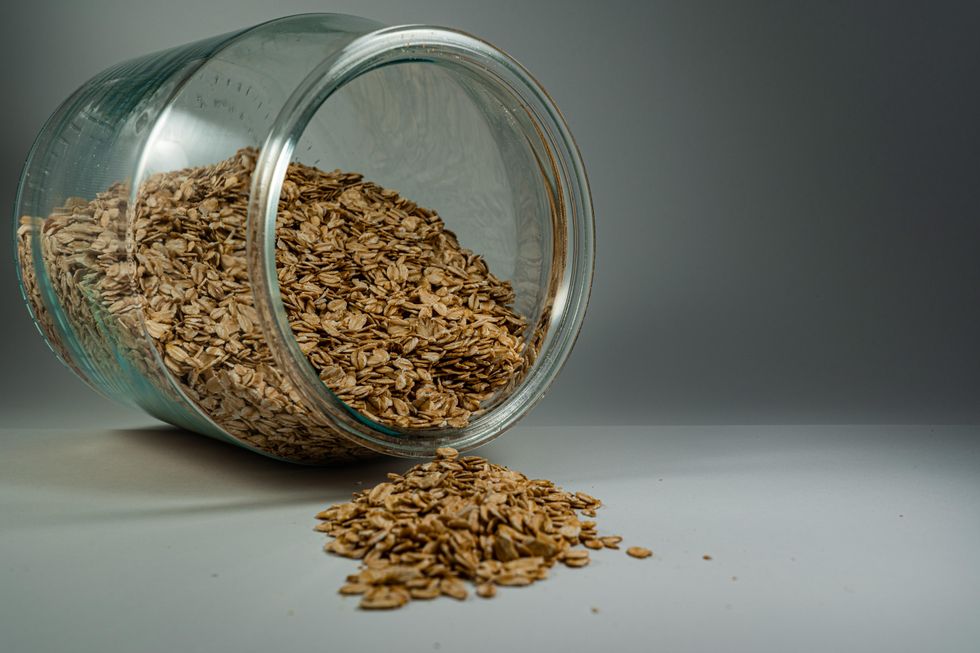 https://www.pexels.com/photo/brown-oats-in-clear-glass-jar-3639181/
Rolled oats can sit in the pantry for a while and provide the base for an infinite amount of overnight oat recipes.
2. Frozen Fruits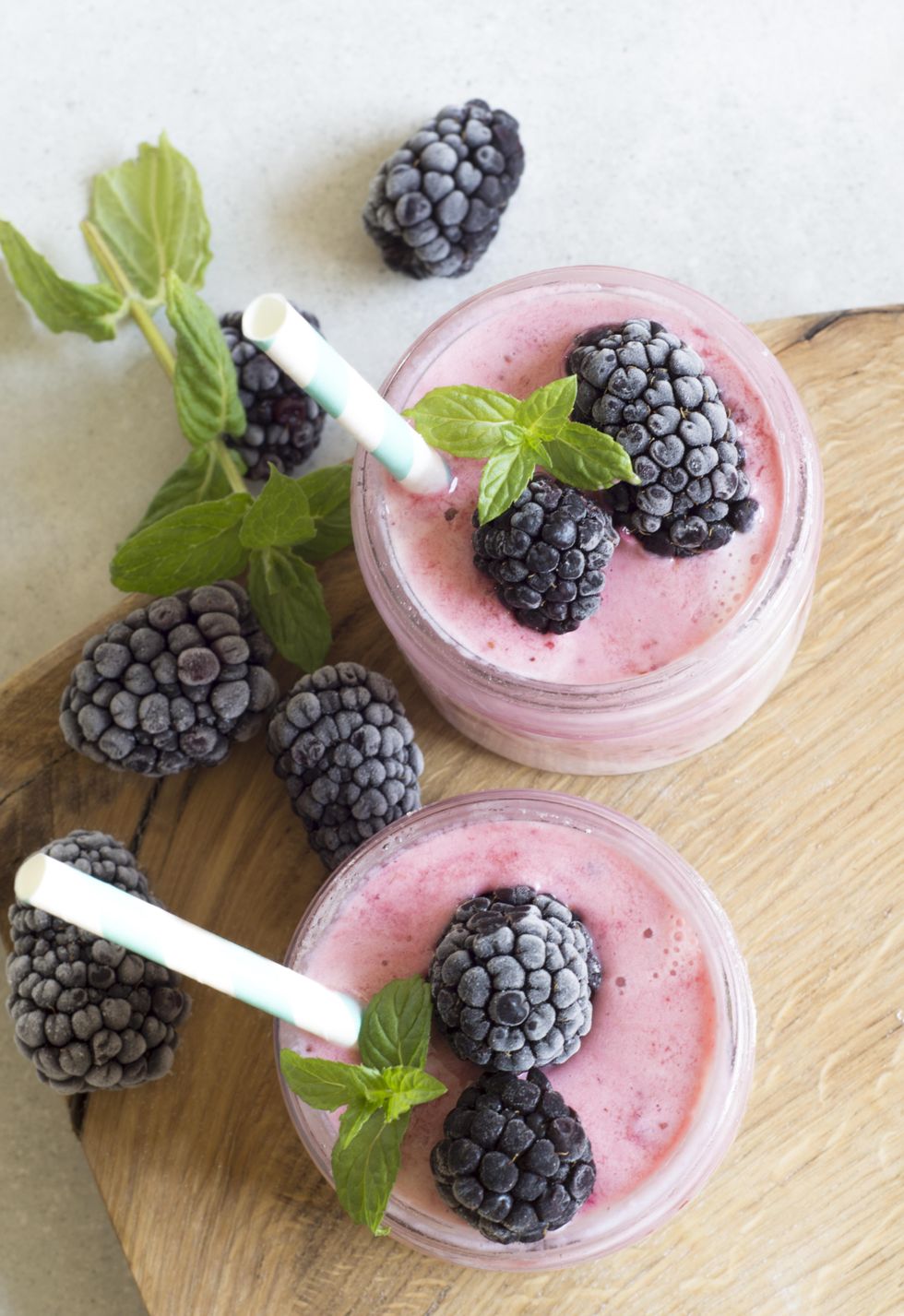 https://www.pexels.com/photo/berries-blackberries-close-up-cocktail-434295/
I always have frozen fruit in my freezer for smoothies because frozen will last longer than fresh and is cheaper!
3. Protein Powder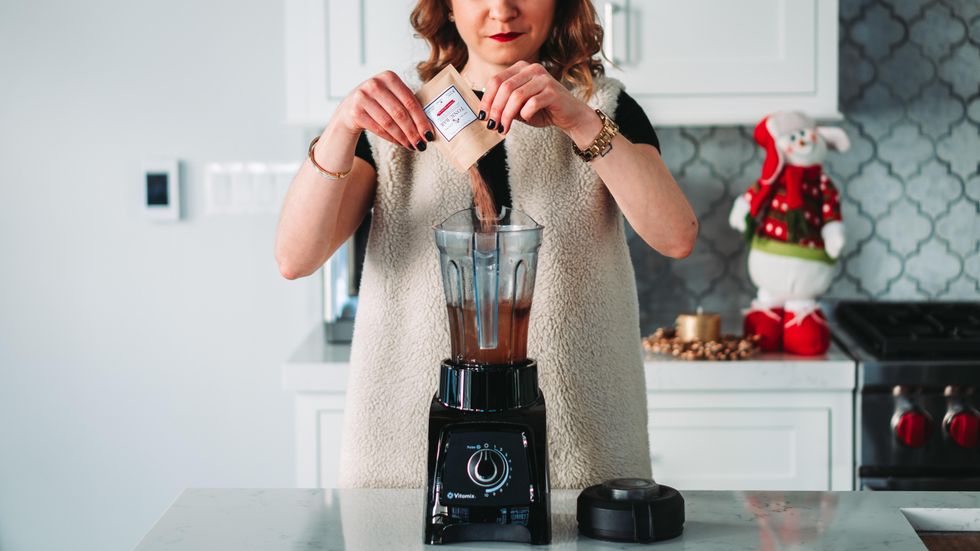 https://www.pexels.com/photo/black-and-gray-metal-tool-1797103/
Protein Powder is a great addition to smoothies, shakes, yogurt, and healthy desserts to ensure you reach your daily protein intake.
4. Cauliflower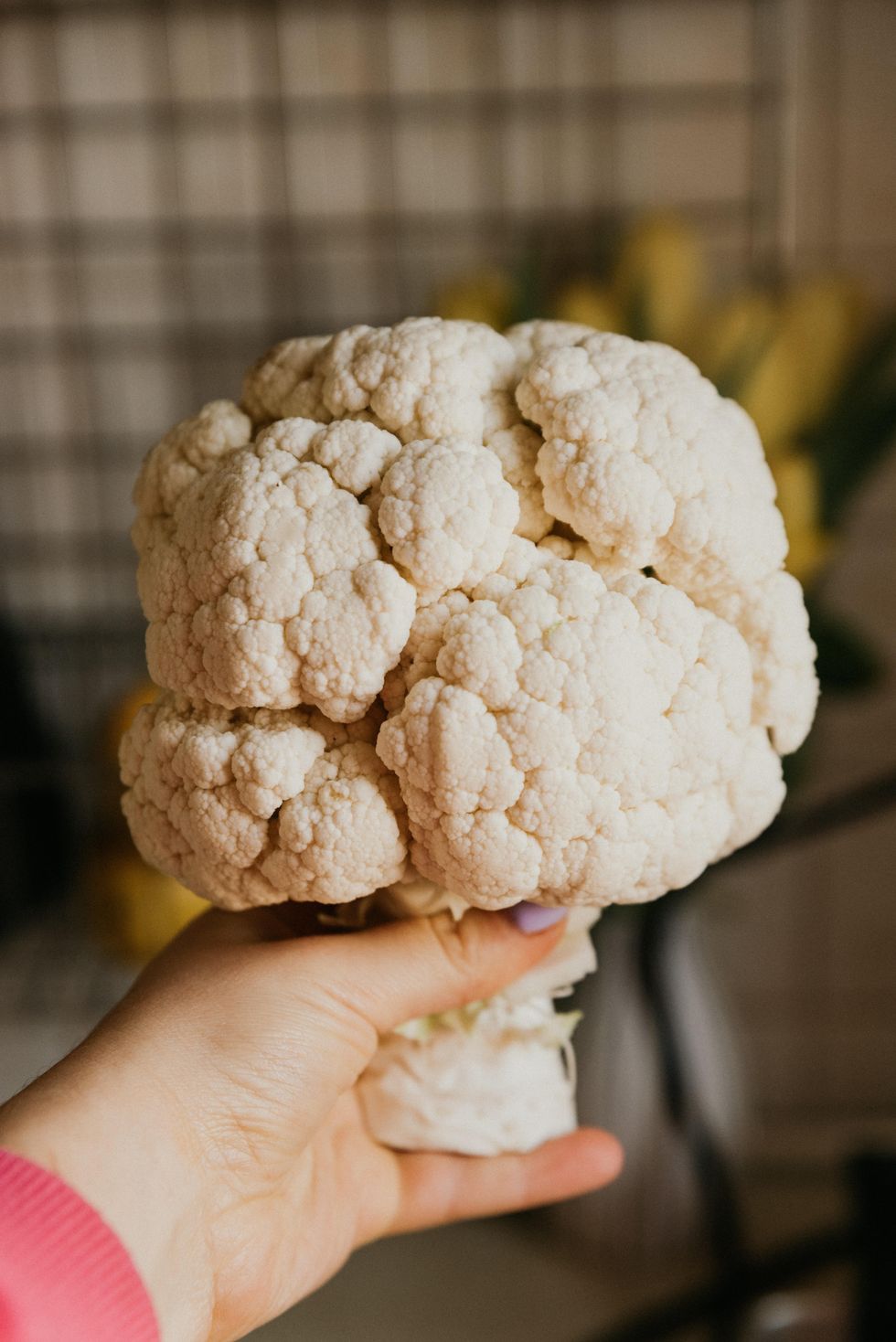 https://www.pexels.com/photo/food-healthy-wood-summer-6065185/
Cauliflower has definitely become a trendy vegetable and for good reason. It's so versatile—you can roast it, mash it, make it into rice, grill it, or even use it in baked goods.
5. Zucchini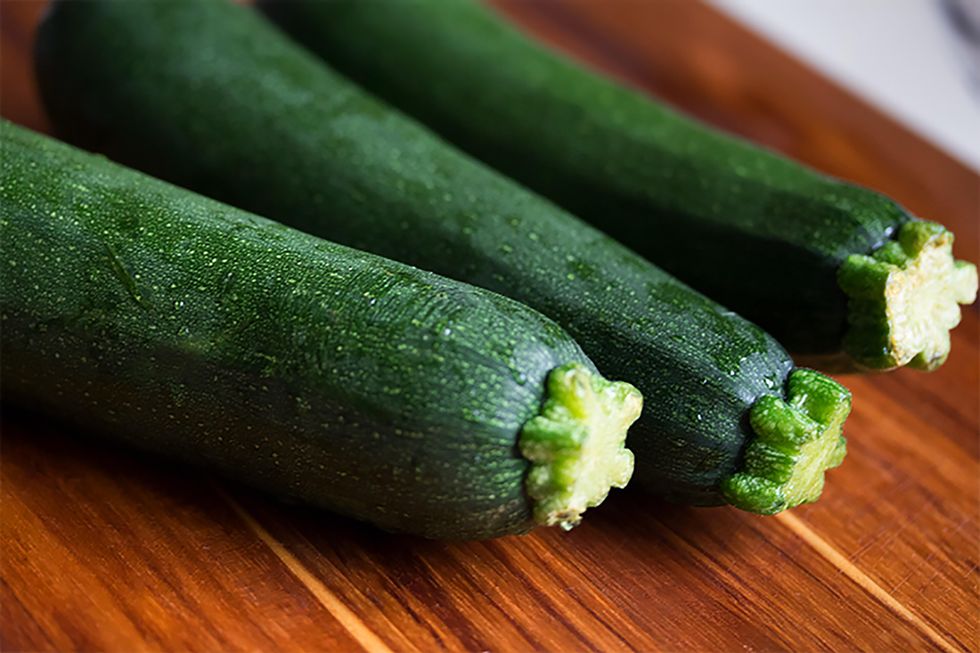 https://www.pexels.com/photo/3-zuchini-brown-wooden-surface-128420/
Zucchini is another staple vegetable for me. I love cutting them super thin and putting them in the air fryer to make zucchini chips!
6. Nonfat Yogurt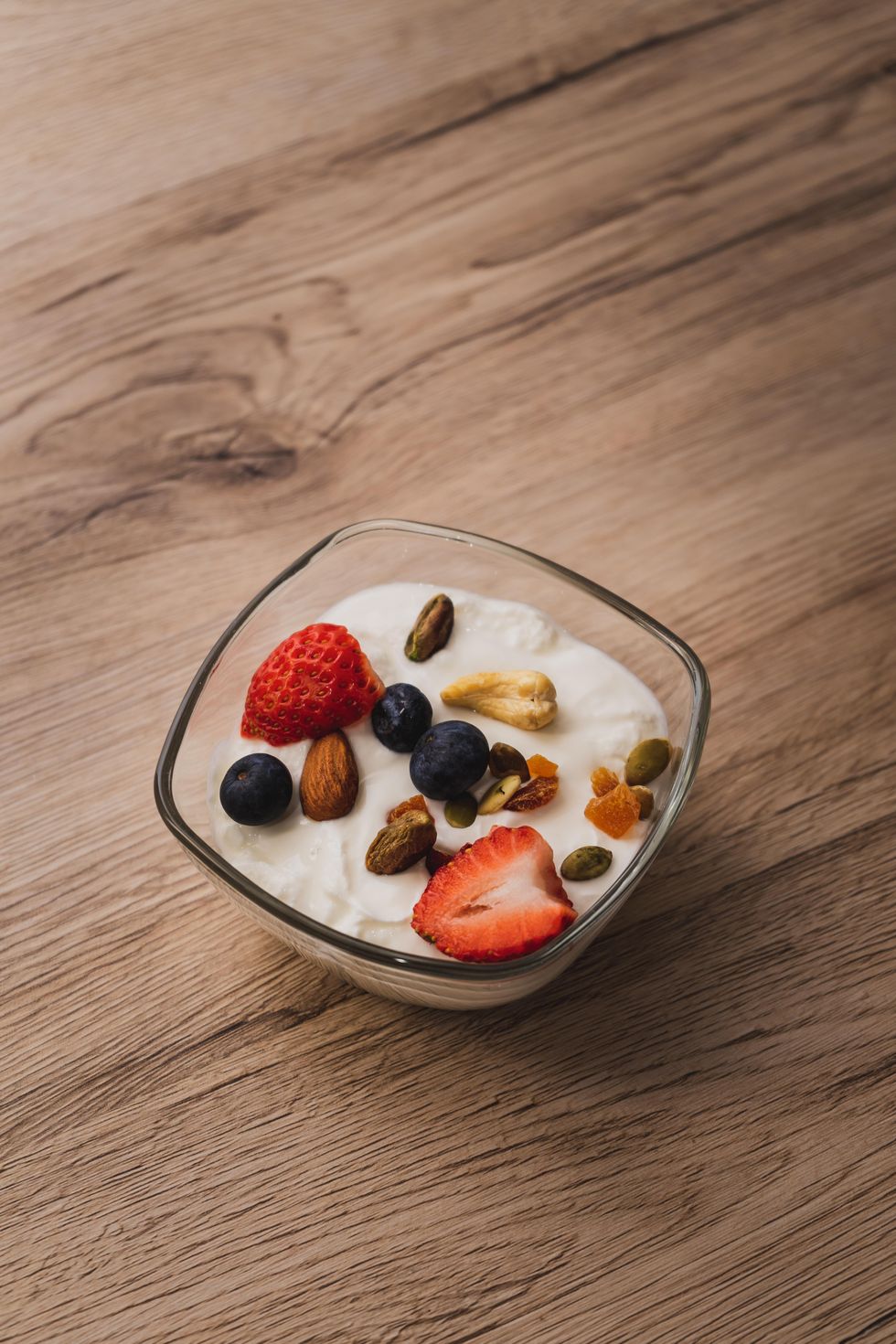 https://www.pexels.com/photo/sliced-red-strawberry-fruit-3212808/
Yogurt is loaded with protein and has so many health benefits in addition to being a super versatile fridge staple. You can add different toppings, use it for healthy baking, or add it into a smoothie.
7. Nut Butter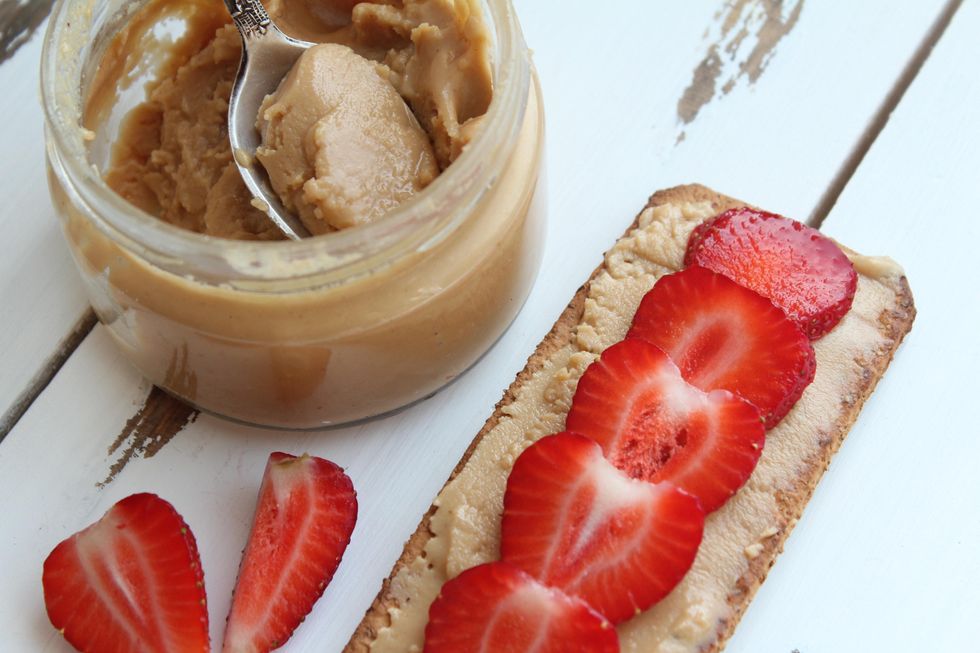 https://www.pexels.com/photo/bread-creamy-food-fruits-236834/
Nut butters are so yummy and protein-packed. Spread it on a rice cake, add it to apples or bananas, or use in a dessert!
8. Plant-Based Milk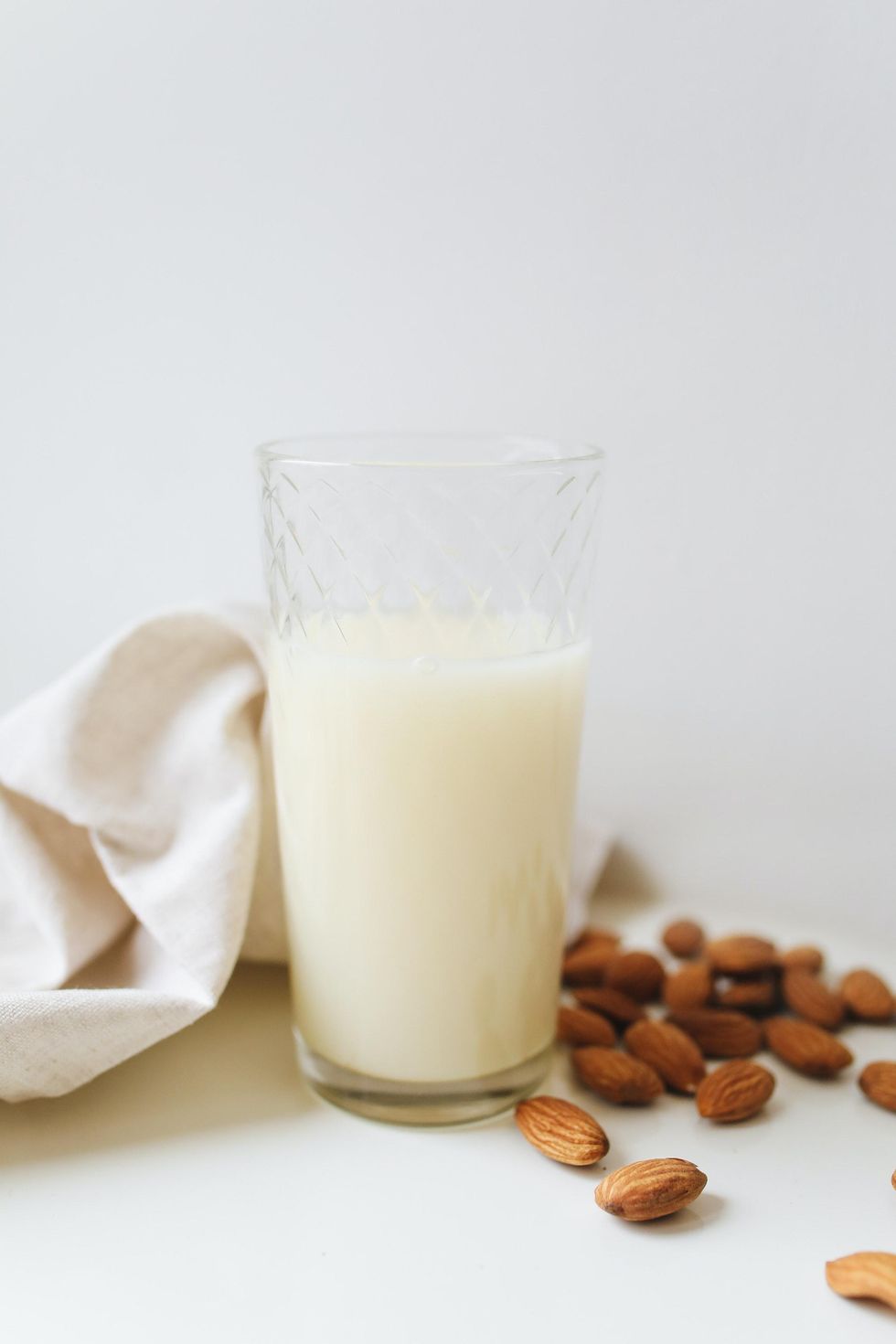 https://www.pexels.com/photo/food-dawn-coffee-cup-4187716/
A plant-based milk is a healthier, lower calorie option that tastes delicious and is a great addition to cereal, smoothies, or baked goods.
9. Berries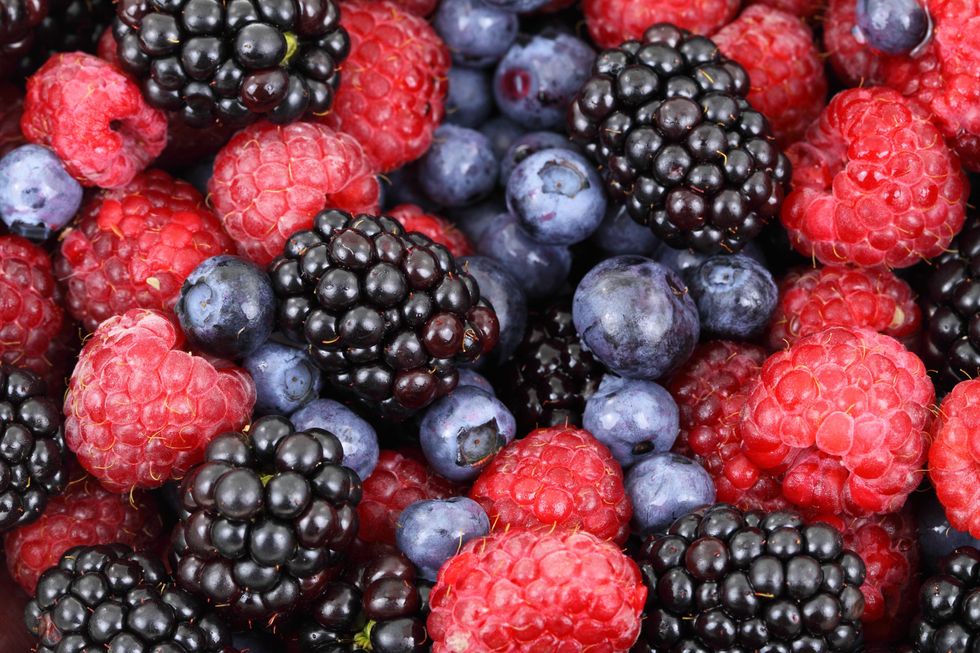 https://www.pexels.com/photo/food-forest-blueberries-raspberries-87818/
I always have berries in my fridge because they're super low calorie fruits that provide so much sweetness.
10. Spinach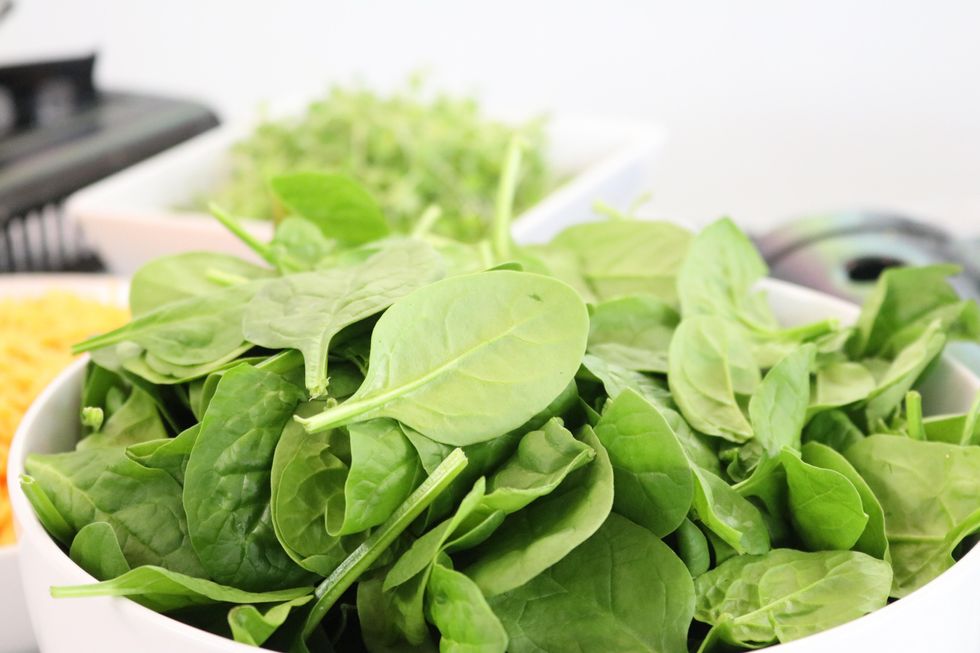 https://www.pexels.com/photo/bowl-of-spinach-2325843/
For someone who definitely does not get enough iron, I love adding spinach to smoothies, eggs, or as the base of a salad.
11. Lentils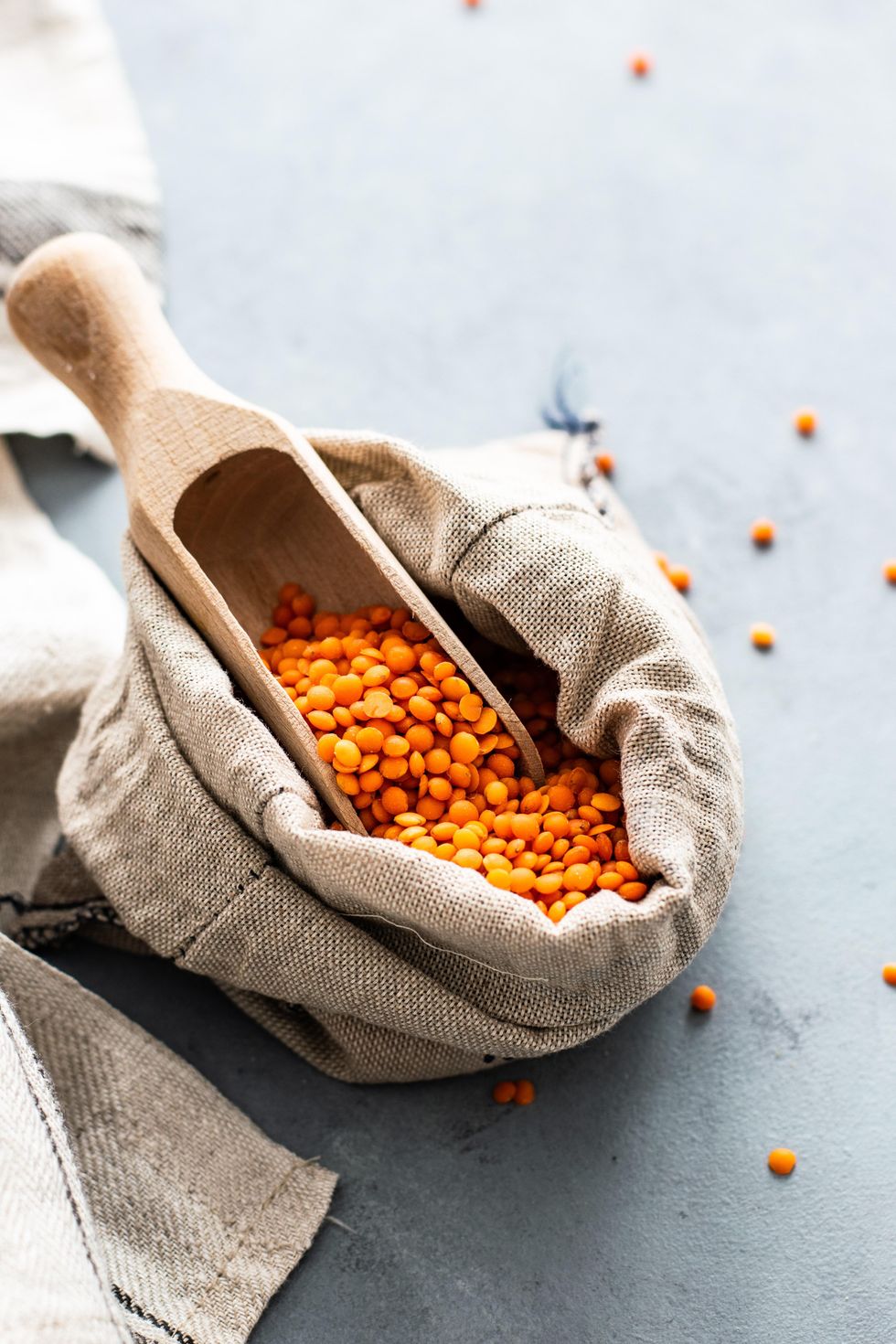 https://unsplash.com/photos/1PmVG-ScdKk
Lentils are packed with protein and are so filling. I use them for soup, salads, or simply as a side dish.
12. Chia Seeds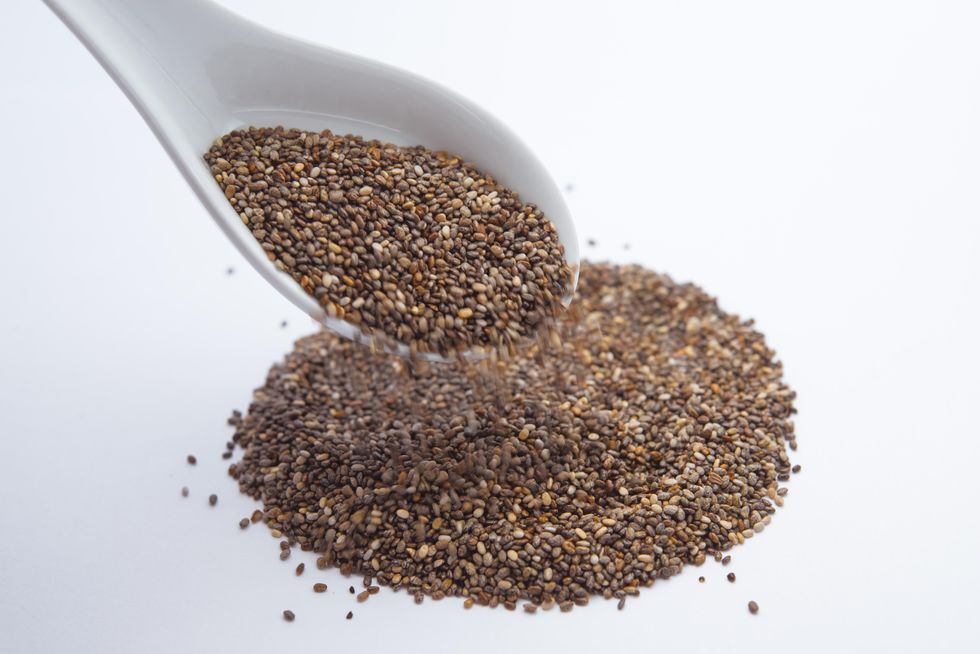 https://www.pexels.com/photo/seeds-on-white-plastic-spoon-938699/
Chia seeds are a healthy fat that is packed with fiber. I love adding them to my overnight oats and acai bowls.
13. Honey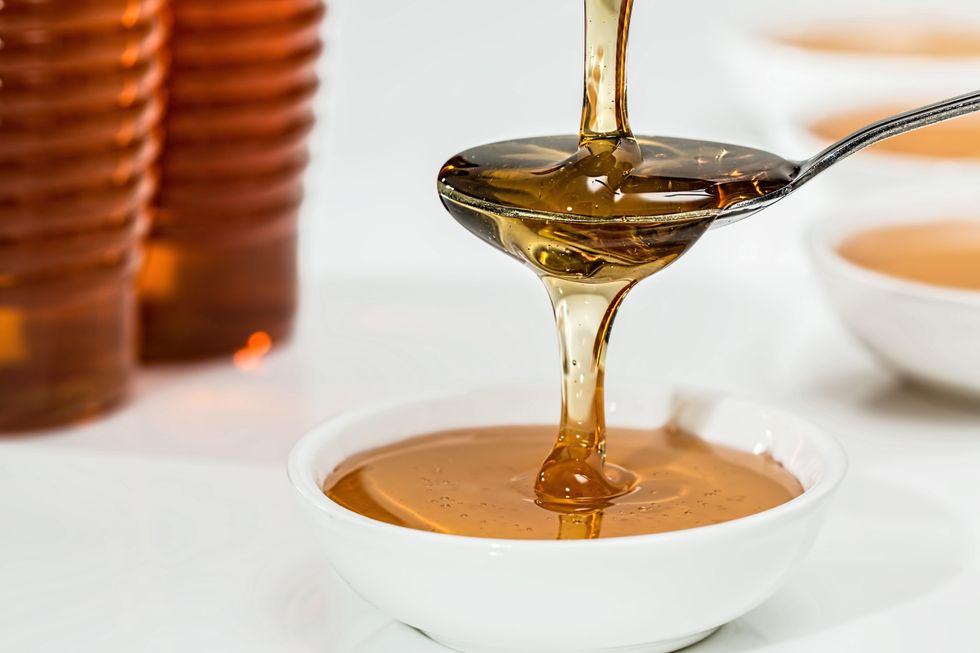 https://www.pexels.com/photo/honey-on-white-bowl-33260/
I always have honey in my pantry as a healthier sweetener to use in basically any sweet or savory recipe.
14. Sweet Potatoes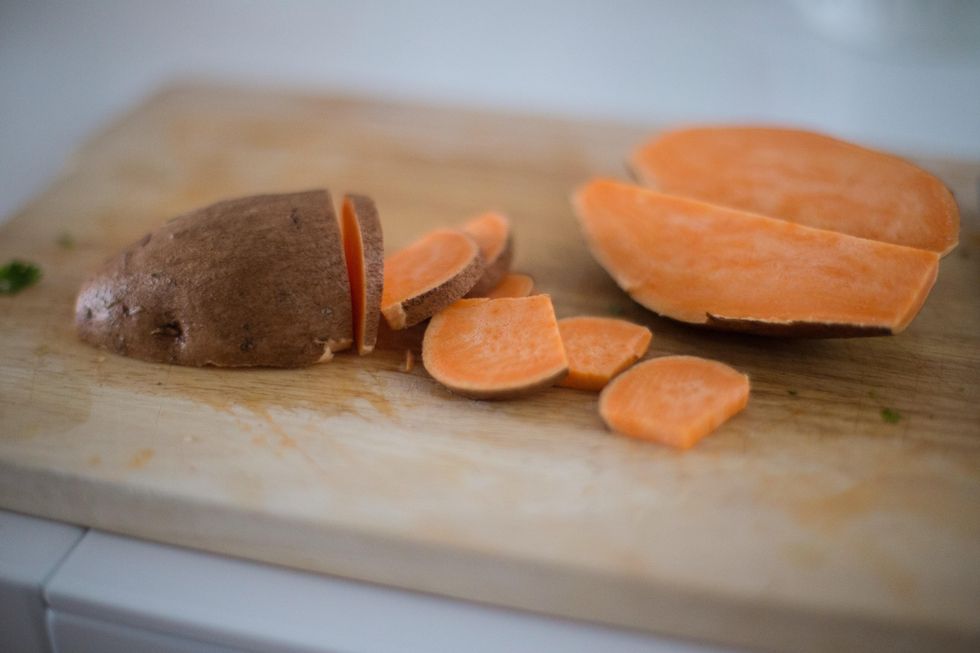 https://www.pexels.com/photo/potatoes-cutting-board-wooden-cooking-89247/
Sweet potatoes are so delicious, so versatile, and provide a lot of Vitamin A. I love making sweet potato toast in the toaster or air frying healthy sweet potato fries.
15. Eggs
https://www.pexels.com/photo/brown-eggs-on-brown-wooden-bowl-on-beige-knit-textile-162712/
Eggs have a lot of protein, keep you full for hours, and can be eaten any time of day with so many different ingredients.
16. Popcorn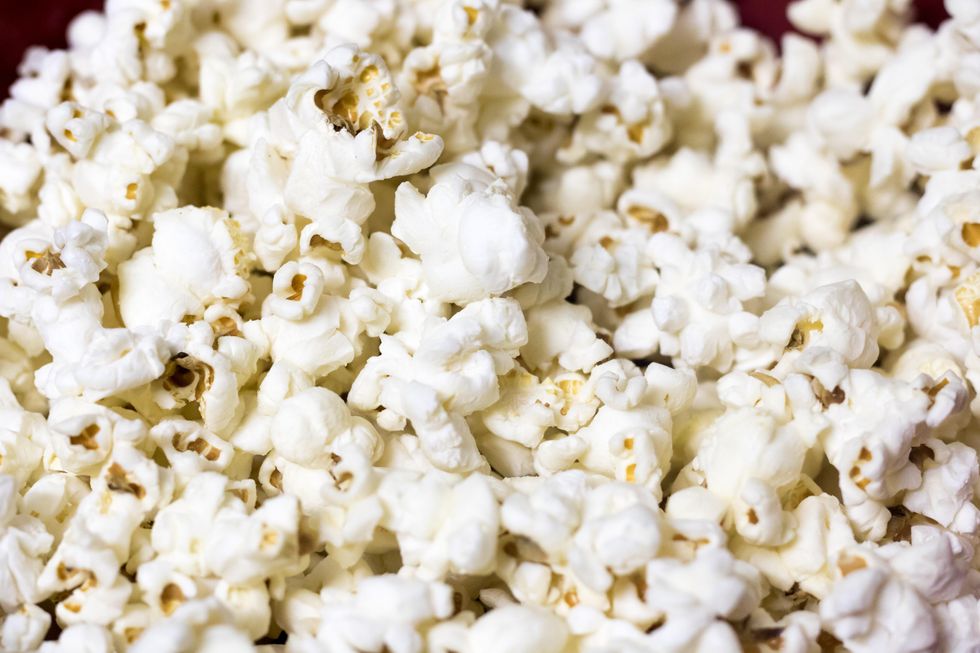 https://www.pexels.com/photo/close-up-photo-of-popcorn-806880/
Popcorn is my go-to snack because it's delicious and I can eat a ton of it without too many calories adding up (make sure to get butter/oil free popcorn for a healthier option).
17. Green Tea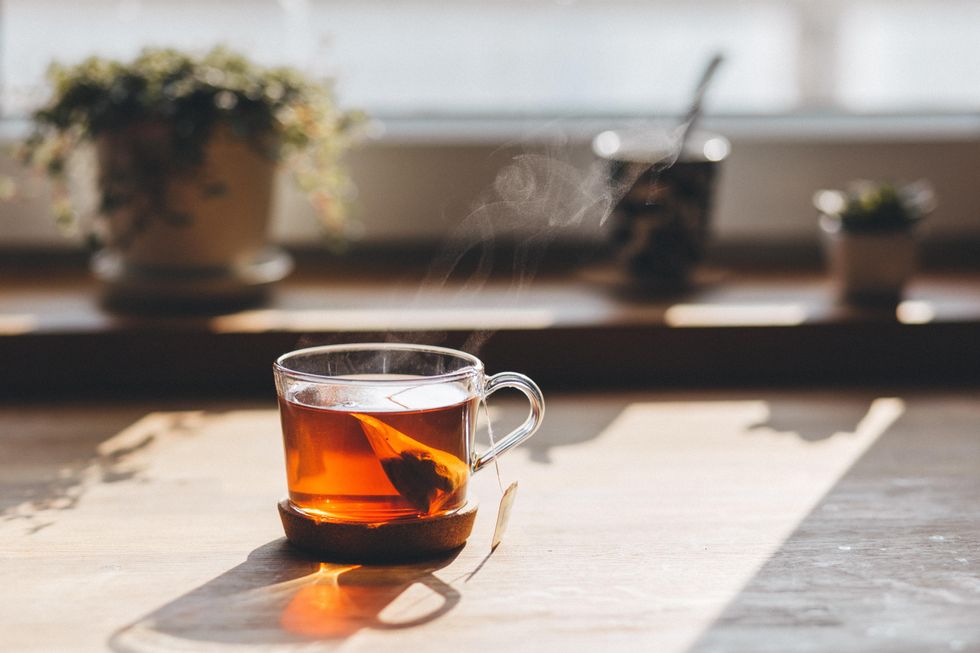 https://www.pexels.com/photo/blur-close-up-coffee-cup-cup-405238/
Every morning I have at least 2 cups of green tea. One cup has about half as much caffeine as a cup of coffee and provides so many health benefits. It's especially good for your immune system and metabolism.
18. Quinoa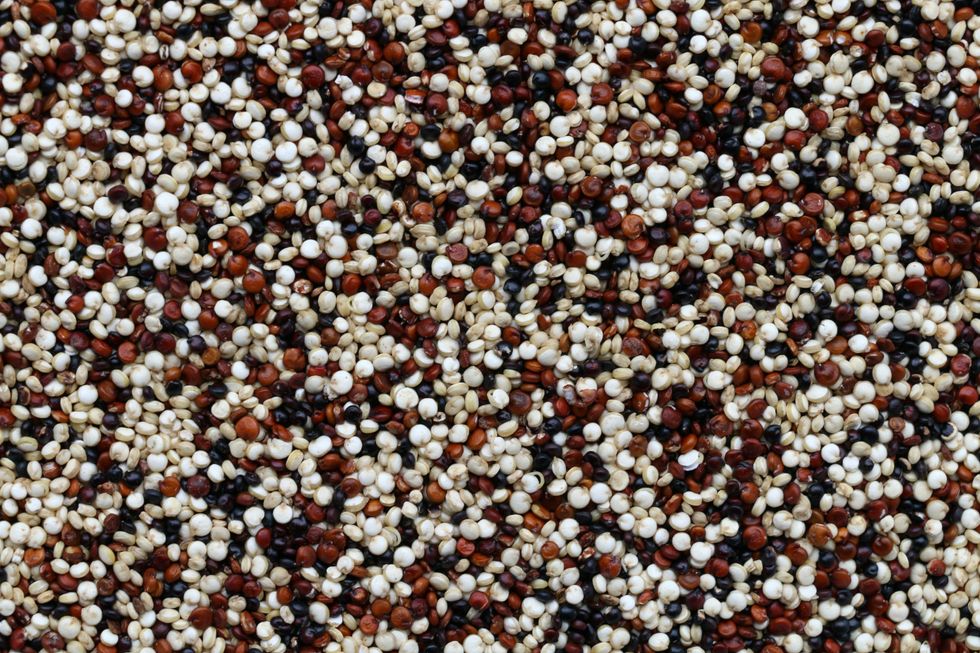 https://unsplash.com/photos/oZ4Krez3X5o
Quinoa is a great low-carb grain option that can accompany so many meals and hold so many different flavors.
19. Ground Chicken or Turkey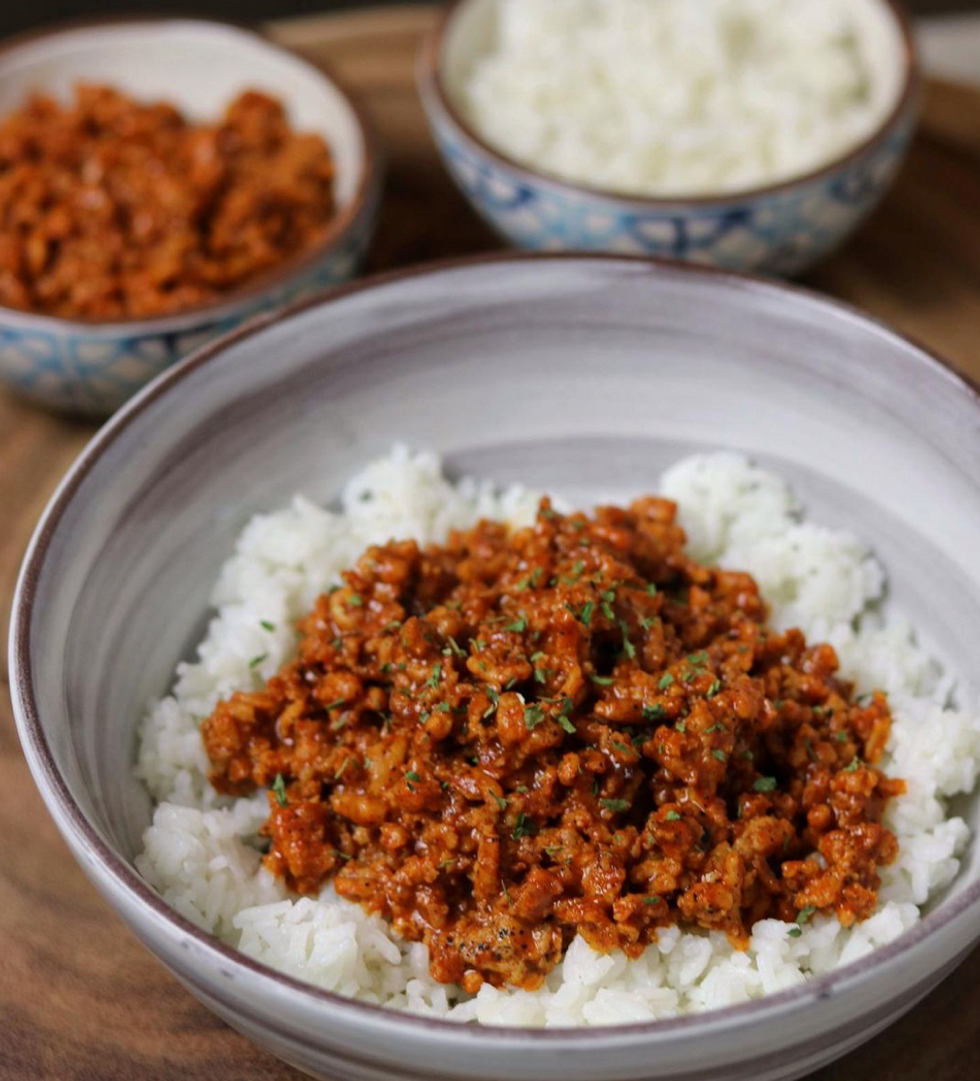 https://www.instagram.com/p/B-k6xGLpGCR/
Ground chicken and turkey are lean meats that are so easy to make (especially for a college student like me who usually dreads cooking meat in my small apartment kitchen). I love making ground chicken tacos and ground turkey chili.
20. Dark Chocolate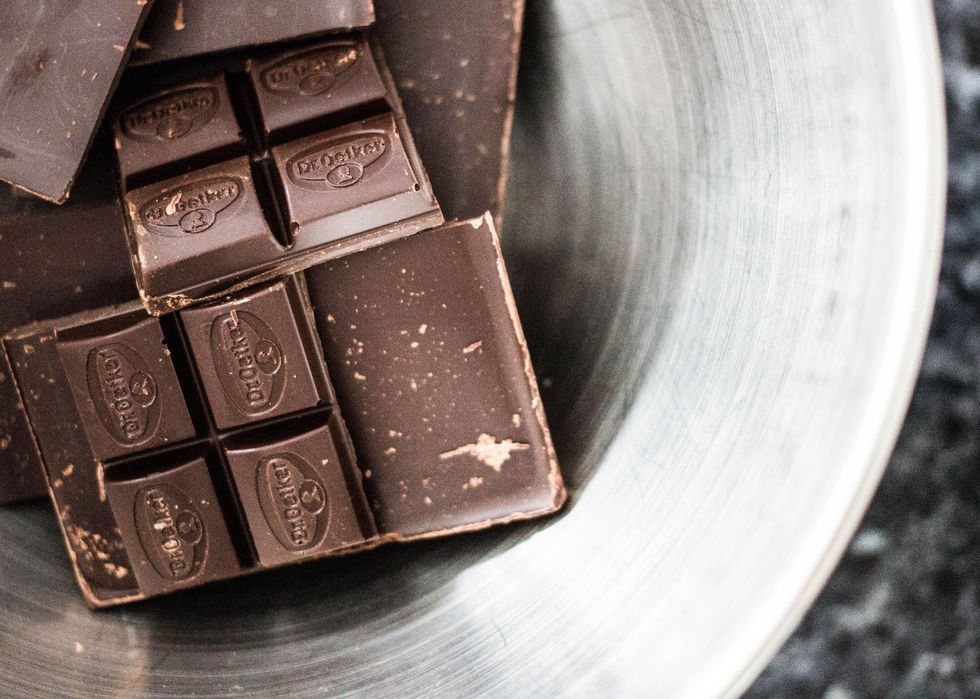 https://unsplash.com/photos/6regCWGgEsc
Dark chocolate is a great source of antioxidants and satisfies late night chocolate cravings, so I make sure to always have a bar in my pantry.