I don't know about you, but I consider myself to be a coffee addict. I'm also a lover of art, so why not combine the two? Latte art is a form of art that has gotten a lot of attention recently.
The particular Barista that really caught my eye is Lee Kang Bin.
He's from South Korea, and he was in the military. He opened a cafe on his military camp before he opened his own coffee shop.
He co-owns a shop called C. Through Cafe, and it's in Seoul, South Korea.
Lee Kang Bin often uses coffee, cream, chocolate sauce, espresso and food coloring to create his masterpieces, which he calls "Cremart."
They are exactly that, masterpieces. They go for about £6.50 which is $8.61 in the U.S.
Sign me up because, by the looks of it, this coffee is definitely worth the cost!
Here are 20 lattes Lee Kang Bin created that look too beautiful to drink.
1. Mysterious and Beautiful
2. Logan

3. The Scream by Edvard Munch

4. Rilakkuma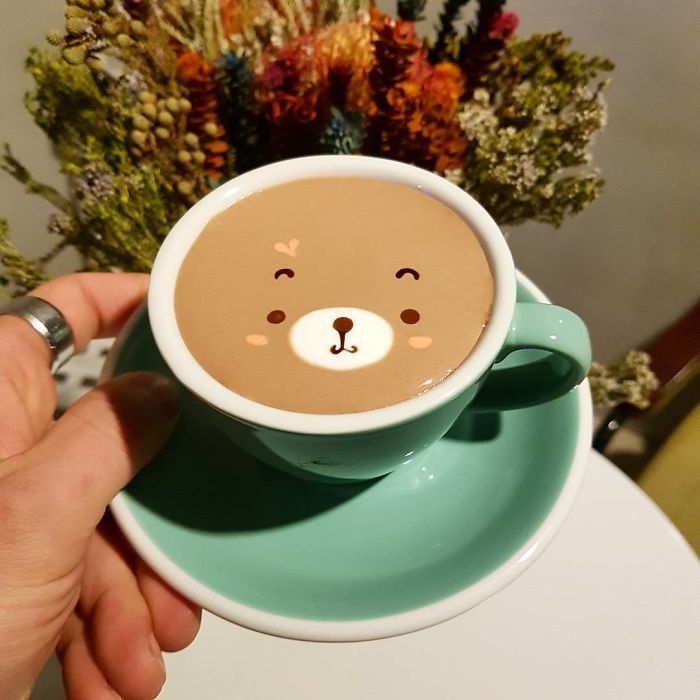 5. Water Color Giraffe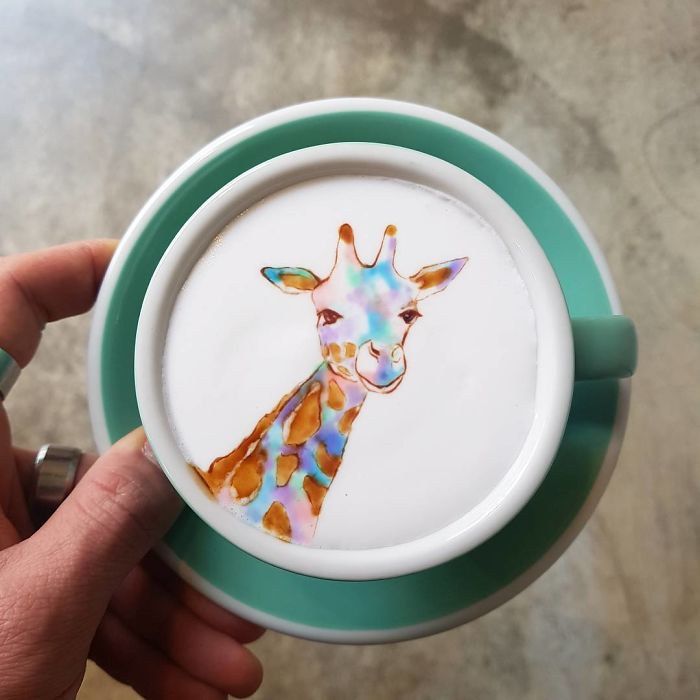 6. Moomin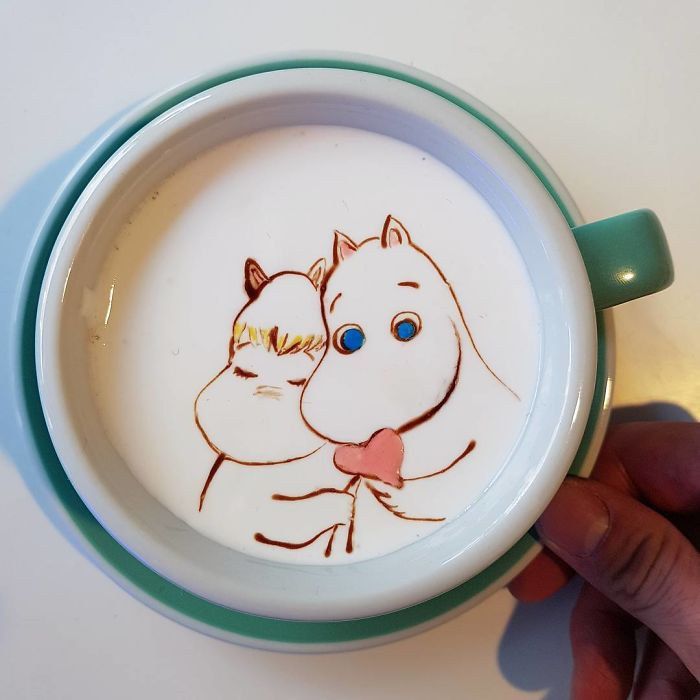 7. Pastel Ferris Wheel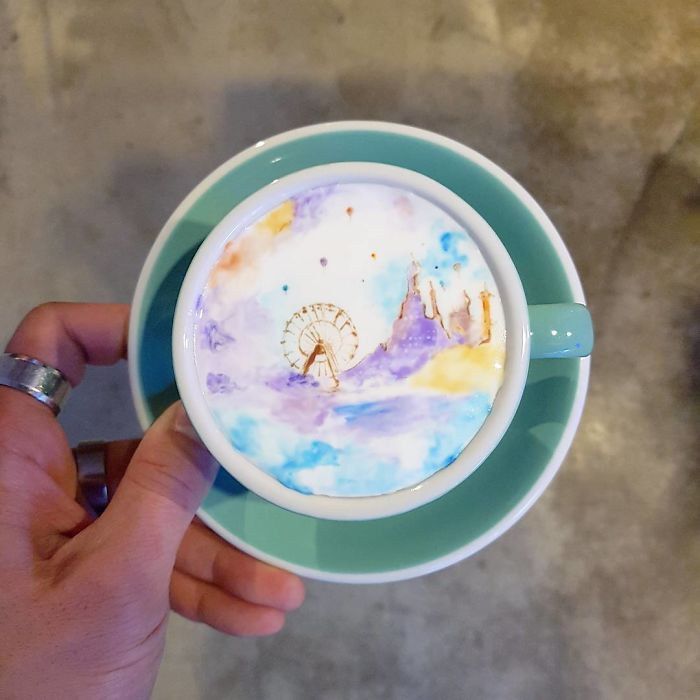 8. Super Mario Bros.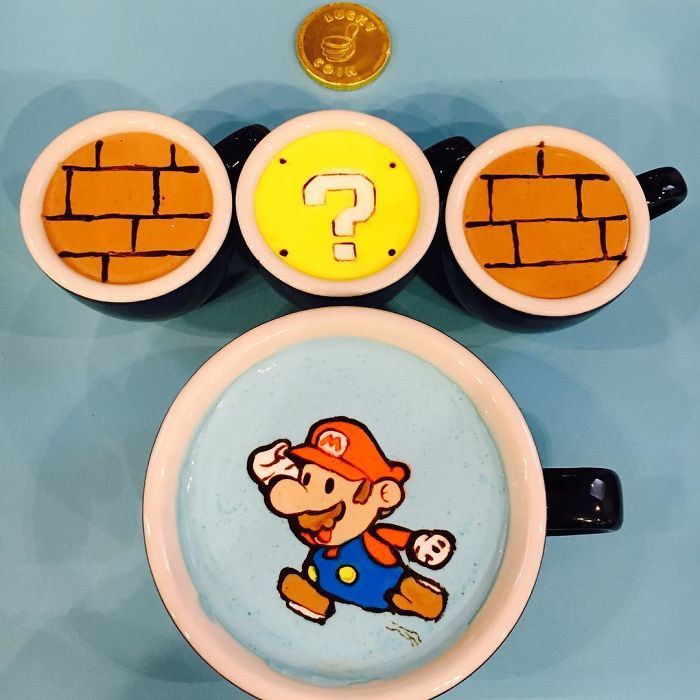 9. The Pink Panther.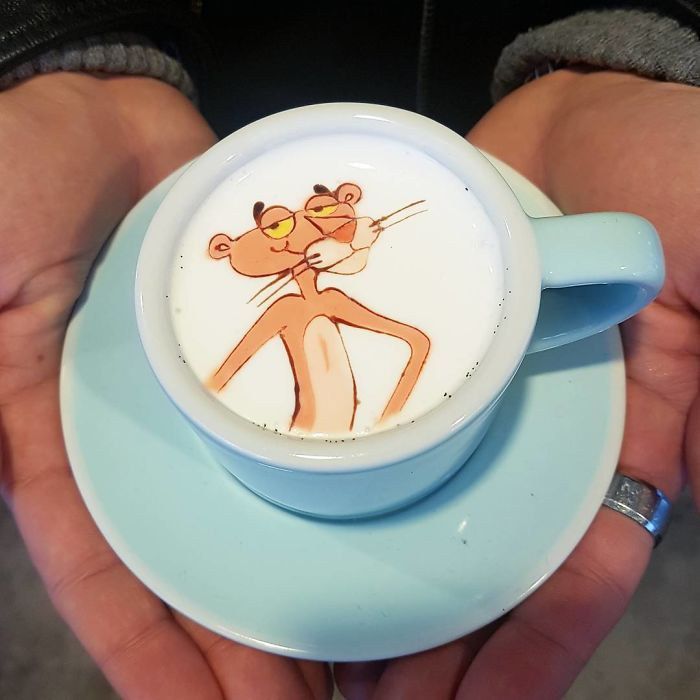 10. Starry Night by Van Gogh.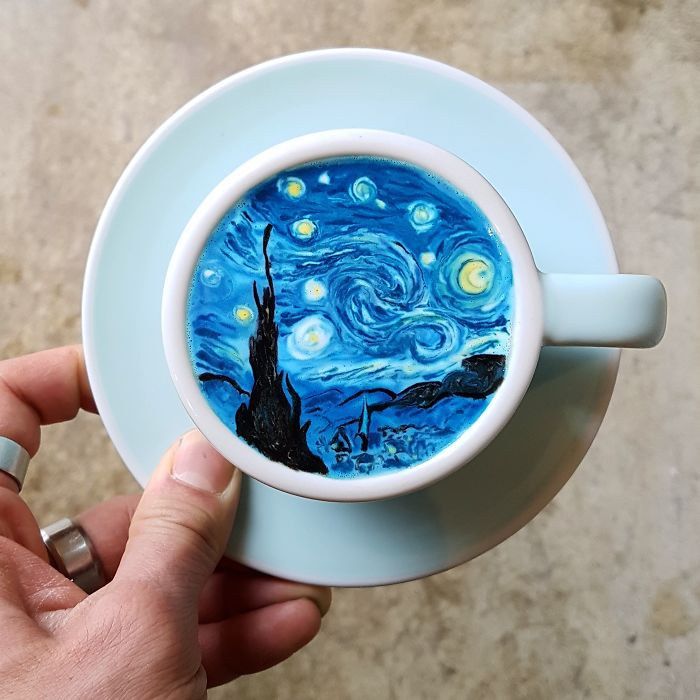 11. For Parent's Day

12. Cup In Japan

13. Snoopy and Woodstock
14. Corgi!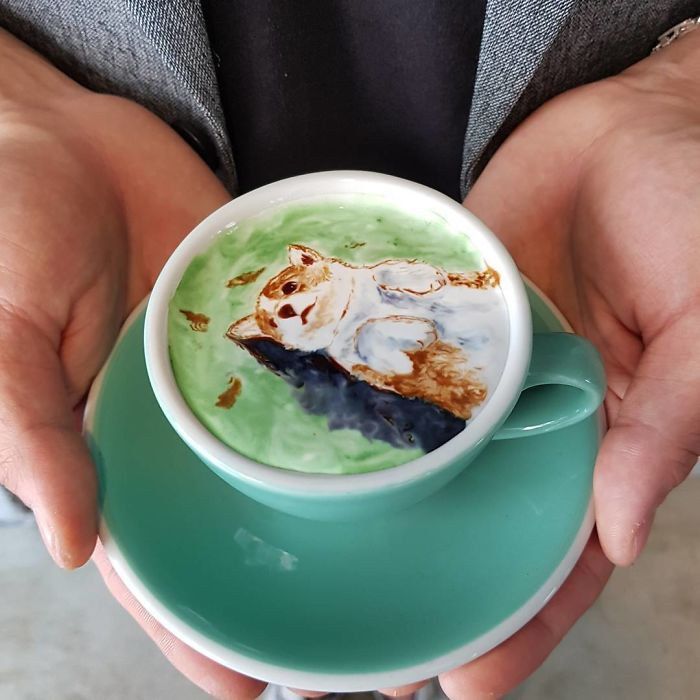 15. A sweet Drink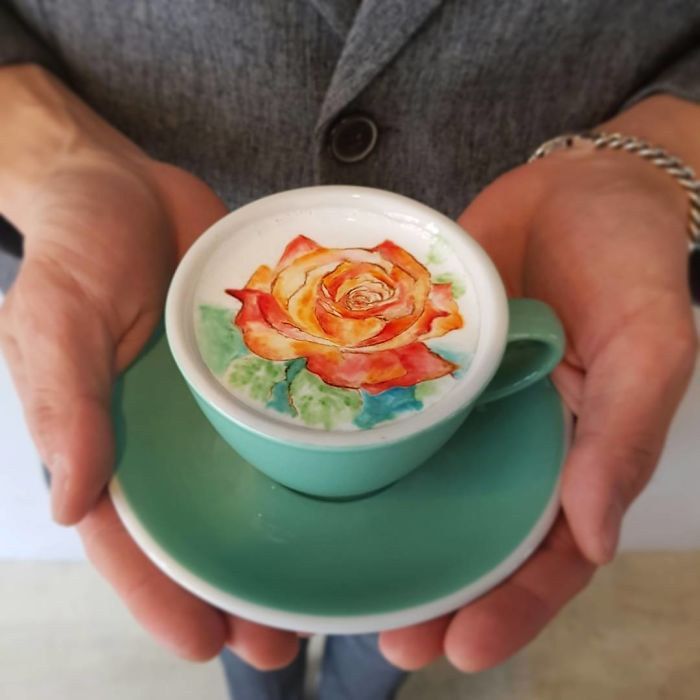 16. The Little Mermaid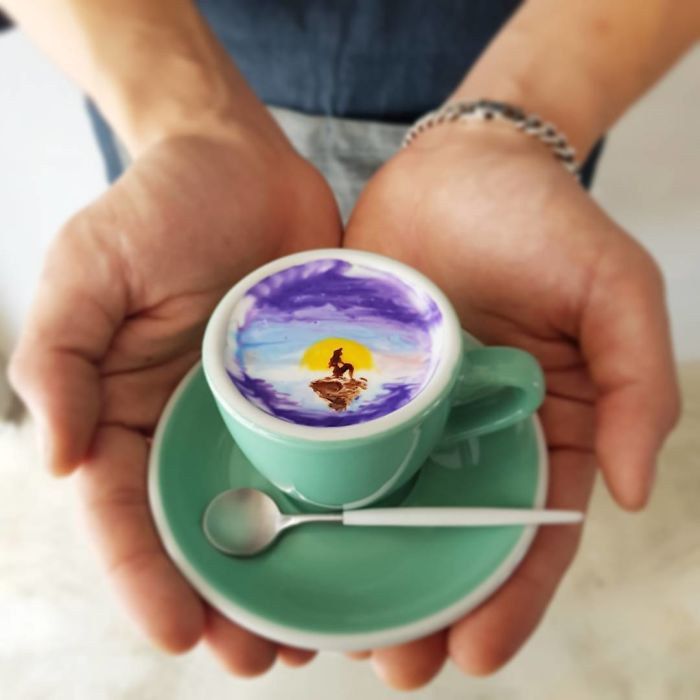 17. Harbin Fair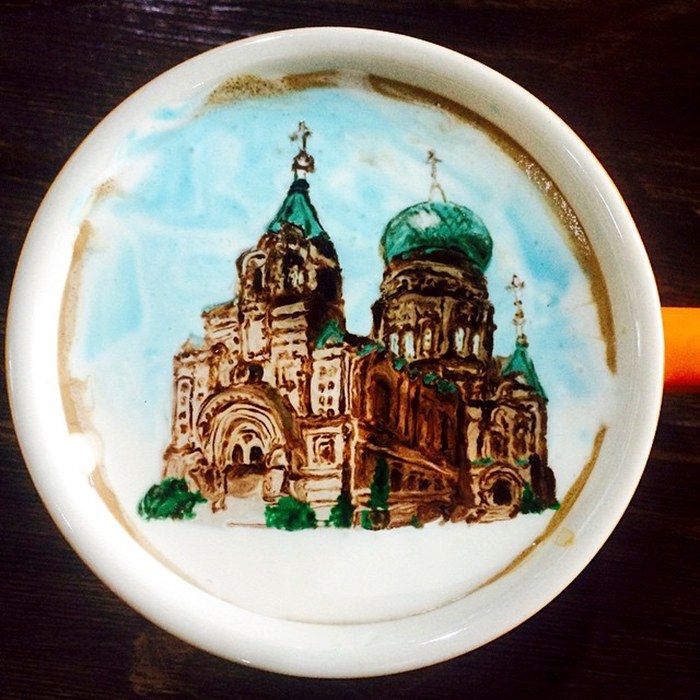 18. A Shining Rose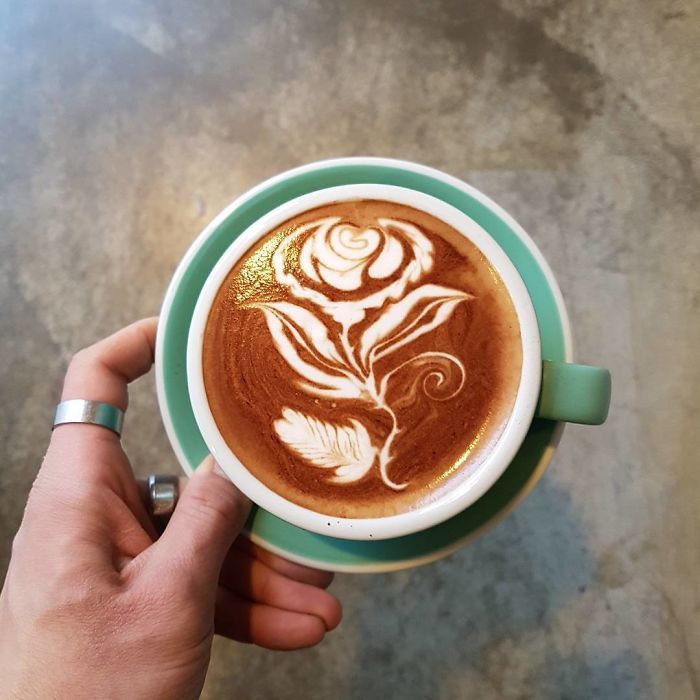 19. For Your Wife's Birthday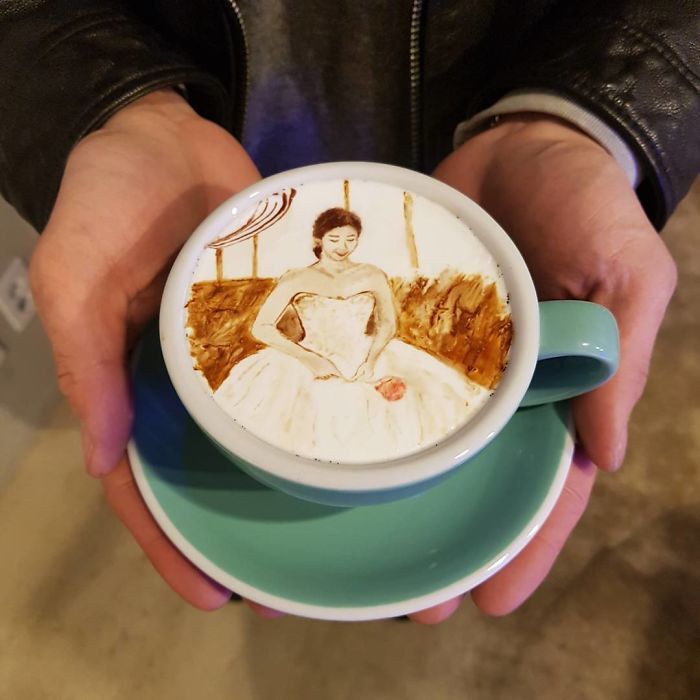 20. MV Sewol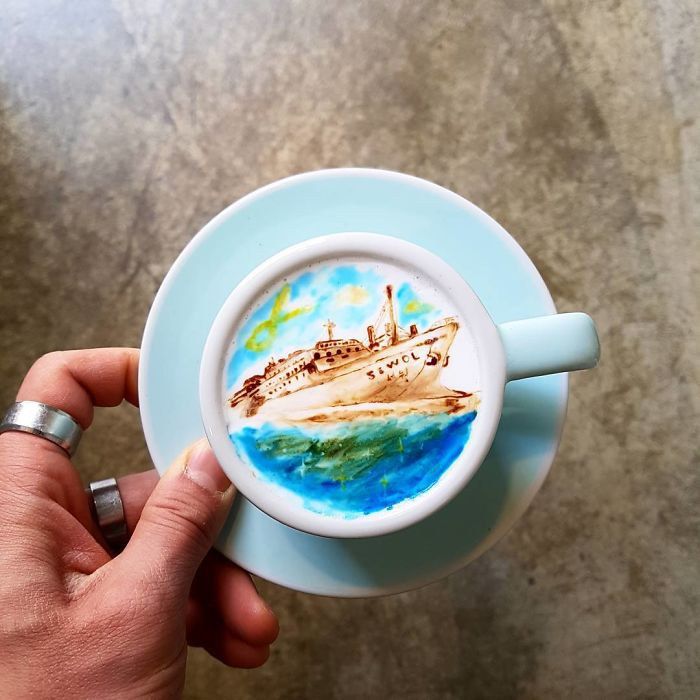 Brb booking my flight to Seoul to search for C. Through Cafe. In all seriousness, though, these are truly amazing.

I can't even imagine the time and energy that goes into creating these. Not to mention how steady your hand would have to be.
I love that latte art has been growing as an art form, and I love seeing all the different pieces!
If you want to see more, grab a nice cup of coffee and check out Lee Kang Bin's Instagram!