While having to take an exam is already stressful enough, LSU's testing center, Himes Hall, makes it x10 worse. This is the place where hopes go to die (slight exaggeration). Though we all wish we could avoid it, all LSU students have been there at least once to take an exam. I honestly can't point out what it is that makes Himes suck all the happiness out of you, other than the fact that you're taking a test, but the place is slightly depressing and scary. When experiencing this anxiety-filled journey, most of us have several thoughts racing through our heads, much like:
1. "Please God, let me make it to Himes in time for my testing window"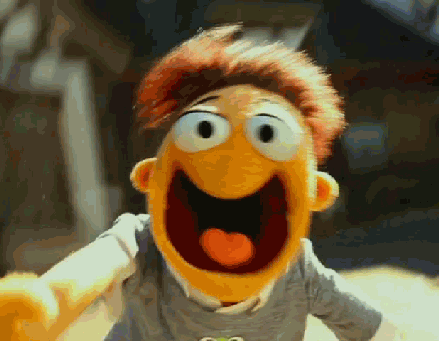 I always take advantage of those 15 minutes they give you to be late.
2. "If the line to get into Himes is all the way into the Quad, I'm just going to take the "L" on this one and leave"

Even though you know you won't, and you'll stand with your 30 other classmates, waiting to enter death, I mean, Himes.
3. "Why does the inside of this building look like an airport security line?"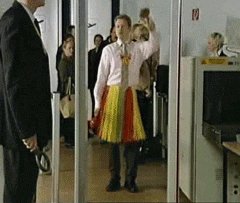 4. "Does the cell phone detector actually work or??"
5. "Aw the little old lady that works at the check-in desk is so cute"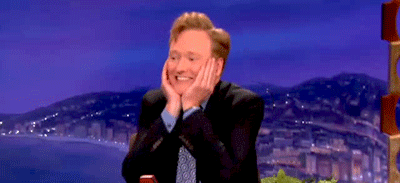 She probably knows I about to fail this.
6. "If I drop out of college I could always just work here and become her BFF"
OK, it's possible that I might be the only one that actually has this thought.
7. "Wait, what seat number did she give?"
8. "OK, now I just have to find my seat without looking like a creep staring people down"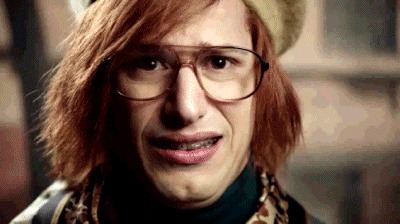 9. "It's so quiet in here I've never noticed how loud I am at sitting down"
10. "I wonder if the people next to me are failing or thriving?"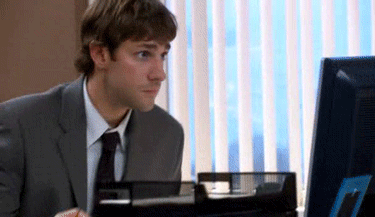 Because I'm probably failing lol.
9. "OH MY GOD I CAN'T REMEMBER MY LSU SIGN IN"
10. "Oh wait just kidding, we're good"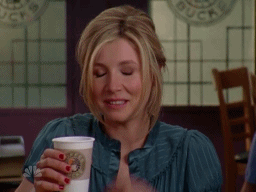 11. "Why are there so many staff members here just staring at us?"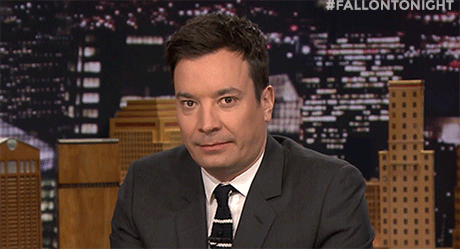 12. "I PROMISE I'M NOT CHEATING I WAS JUST LOOKING UP"
13. "Quick, make it look like you were just concentrating"

14. "Wow how is the person next to me already done, they just sat down?"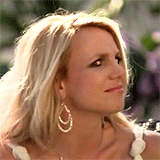 15. "Wait, how long have I been in here? If one of the staff members come to tell me I only have 15 minutes left I'm going to friggin lose it"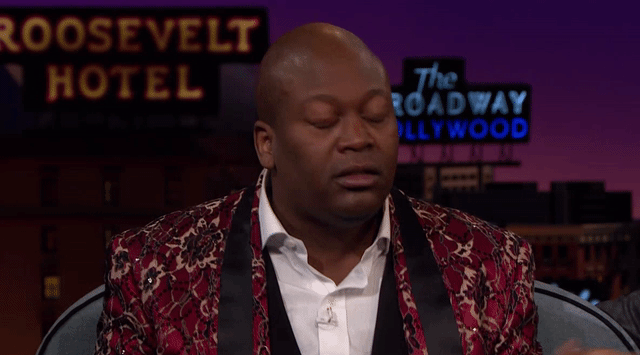 16. "Pretty sure everyone in here knows I have no idea what I'm doing"
17. "OK get it together, if there are people who can do brain surgery, you can take this exam"

My mind is the 90s Blair Waldorf, and I am the fat big wearing the jean hat.
18. "Just a few more questions and then I can go home and eat my feelings"
19. "FINALLY FINISHED. GOODBYE FOR NOW SAD BUILDING, YOU'RE THE WORST"

How I look walking out of Himes knowing I may have just failed.