On June 18, we will be celebrating the other half that helped create us, who are best known as dad. Hence the day Father's Day falls on this year, I present to you the 18 reasons dads are the greatest of all time:
1. They never fail to make us laugh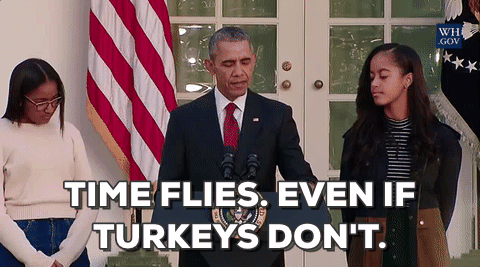 As much as we say we "hate" dad jokes, we can't help but still laugh at them.
2. They give the best advice
Dads are brutally honest and they will tell you to use your brain, not your heart.
3. They always have our backs
When Mom says no, just run to Dad and he'll say yes.
4. They teach us to be strong and independent
"Don't you dare cry over that boy. You don't need him."
5. They send the most precious texts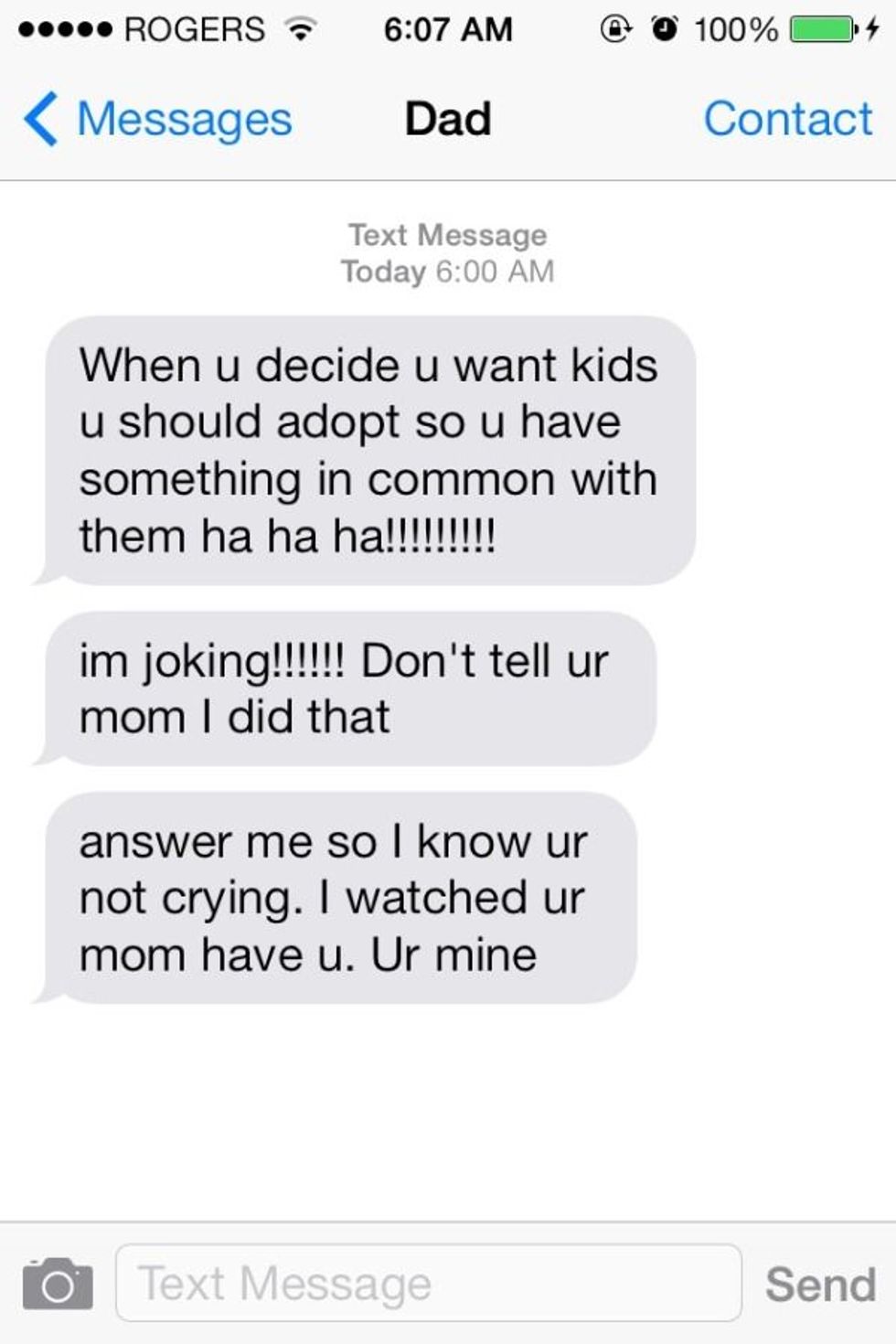 Nothing sweeter than your dad making a "you're adopted" joke!
6. They are the best food buddies to have
Craving tacos? Dad will know the best taqueria to go to. Maybe you're feeling sushi for dinner? Bet he'll know multiple places. It's late at night but you're really hungry? You can count on your dad to take you to McDonald's to get some chicken nuggets!
7. They are our partners in crime
What else could be better than conspiring with your dad to pull the funniest prank on your mom? Even your mom is going to be laughing about it rather than yelling at the two of you.
8. They set the standards high for the boys we date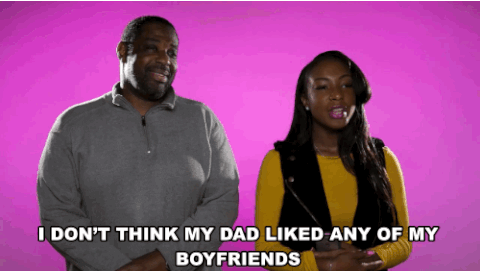 "I brought your mom her favorite flowers every day and I always gave her chocolate imported from Europe."
9. They push us to do and be our best
We can count on them to motivate us. Aside from our moms, they are our other number one fan. They will never stop believing in us because they know we can do anything we set our mind to.
10. They raise us to have thick skin
When people try to get under your skin, you just laugh because your dad taught you better than that.
11. They teach us about everything from sports to history
Thank to our dads for exposing us to sports because when boys ask us to name five basketball teams or footballs teams, we don't have to hesitate. Not only that, but we can also surprise everyone with our knowledge about different countries and their cultures.
12. They train us to be strong-willed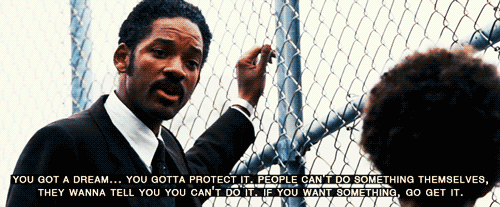 They emphasize the importance of hard work. They want us to have determination, so we can succeed.
13. They financially support us
Cute dress with an outrageous price tag or quick run to Chipotle, you can count on him to come through.
14. They keep us grounded
They may spoil us, but they still make sure we don't become foolish.
15. They have the best taste in music
One minute, we're jamming to "It's My Life" by Bon Jovi. The next, we're rapping along to Chance the Rapper's "No Problem".
16. They are always here to make us feel better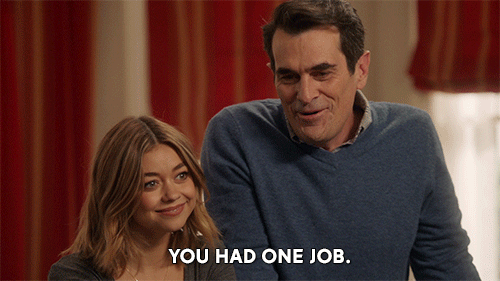 Sure, they're not always be sweet about it, but we know they mean well. Tough love, am I right?
17. They work hard to give us everything.
We can never thank our dads enough for all that they've done just so we can have what we need and what we want in life.
18. Most importantly, they love us no matter what.
Regardless of how many times we've disappointed our dads, they will never stop loving us. They are always there to help us back up.
Here's to all the dads out there. Thank you for being you!