The year of 2016 will forever go down in pop-culture history books as the year that royally sucked. Starting with David Bowie at the beginning of January all the way up to the most recent, tragic death of Jose Hernandez, pitcher of the Miami Marlins. And we are only three fourths of the way done! Tack that on with a bizarre election, terrorist attacks, and the deaths that have rocked the social media movement #BlackLivesMatter, there isn't much left to surprise me this year to be honest.
But it isn't just the sudden celebrity deaths or the news that adds to the misfortune of the year: it also seems to be the death of celebrity power couples. It started with news of Johnny Depp and Amber Heard, back in May-- with several accusations thrown both ways and a crazy divorce story to start the summer off. Then Calvin Harris and Taylor Swift ended things (which I guess we kind of guessed but I was really holding onto to hope for that one.) We all know how fast that deteriorated, don't we? Demi Lovato and her boyfriend of six years, Wilmer Valderrama broke up next, followed by Lady Gaga and Taylor Kinney, who had dated for five years and were engaged at the time. We weren't totally surprised about Taylor Swift and Tom Hiddleston's break up, nor were we upset about it.... mostly because we realized that with two major break ups in one year, the next album was going to be crazy.
But just when we thought it couldn't get any worse, when we thougyht we were safe, news broke about one of the most iconic celebrity power couples broke: Brangelina was getting a divorce.
Why is this such a big deal, you may ask? Twelve years ago, when I was just in little ol' fourth grade, a movie called Mr and Mrs. Smith was released. I didn't watch it at the time, but, I was at thee age where I was finally starting to notice what was going on in the world and I definitely remember the fuss about Brad Pitt and Angelina Jolie getting together. Therefore, in my mind and the minds of many people in my age group, Brangelina was like THE IT COUPLE. They were the shining example of celebrity married life.
And now-- they are over.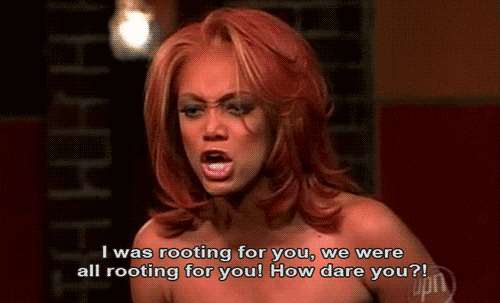 Alas, we still need to keep the faith that love is still alive and well in the world, despite 2016 trying to tell us it's doomed. There are many contenders ready and able to take on the title that Brangelina held, so lets see who makes it to the January 1st, 2017, and who falls.
---
1. The Obamas
The one and only political couple on this list, and they deserve it. Politics and presidencies aside, and whether or not you agree with him, you have to admit the affect that Barack Obama has on people in this world, and the power Michelle holds as she stands by his side. I've never thought the White House as a romantic place before, but the photos of them are to die for.
2. Bey-Z
Otherwise known as Bae-Z. Also known as Beyonce and Jay-Z. Two of the most influential people in the music industry right now, and in history, and of the future. (Also, they may or may not be the head of the Illuminati.) Their relationship, marriage, music, and the birth of their daughter has captivated people for years, with no hope of slowing down any time soon. (Pls adopt me into your family. )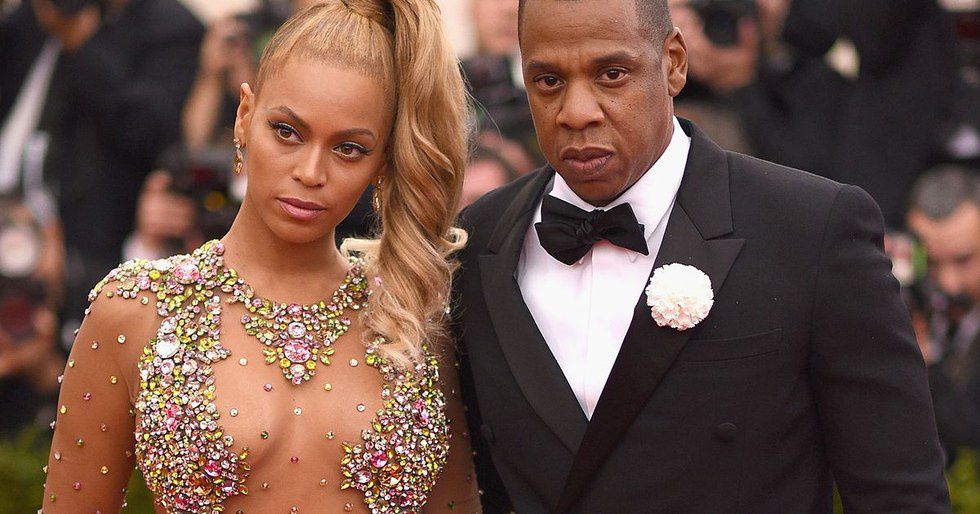 3. Kimye
Kim Kardashian and Kanye West are famous for, well, being themselves. And it looks like they both finally found someone who is able to love the the craziness that comes with it. Other notable achievements between the two include Grammys, the most talked about butt in the world, and two prefect little kiddos.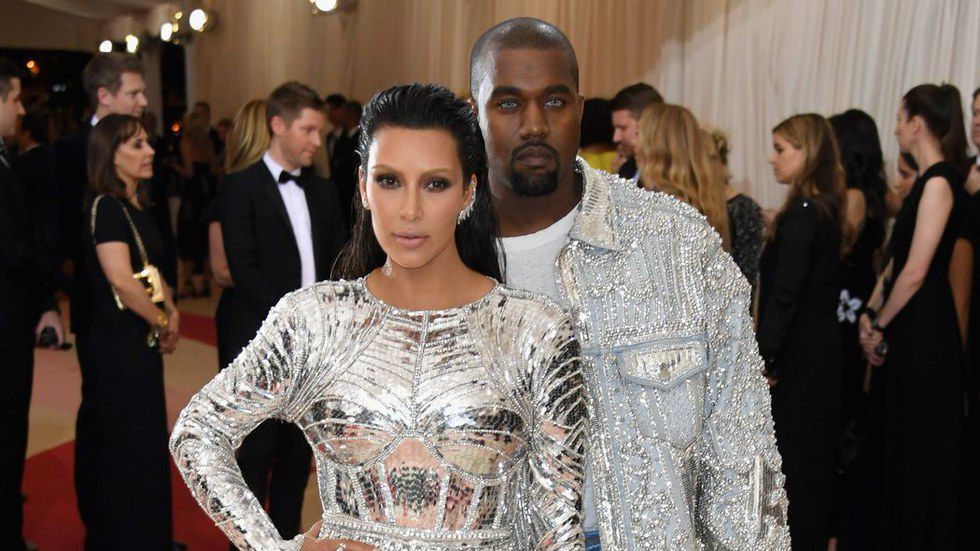 4. Gerard Pique and Shakira
Once upon a time, two international sensations from different continents met at a soccer tournament and fell in love and made beautiful babies. The end. Gerard, a famous international soccer player from Spain and Shakira, the hip-shaking international pop star from Columbia might not be super well known in the United States, but they are a pretty tough couple to beat.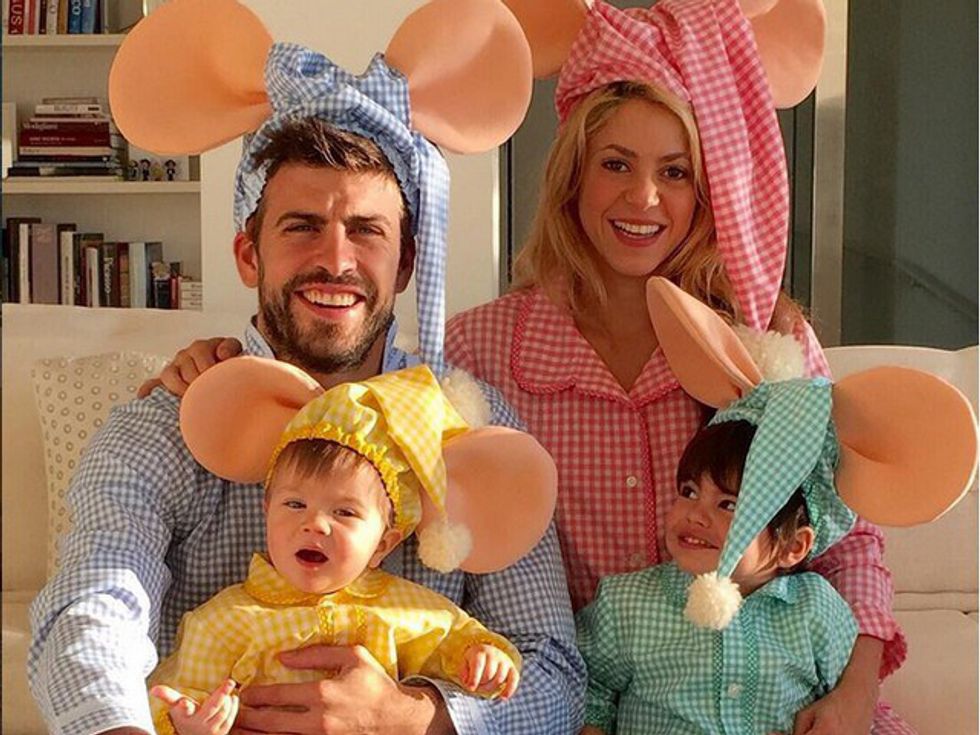 5. Gisele Bundchen and Tom Brady
Athletes and models are a pretty standard celebrity combo, but Gisele and Tom go above and beyond. She's an international supermodel who most recently broke the record for world's longest runway walk at the 2016 Olympics-- and then retired. He has an illustrious career as the quarterback for the Patriots-- oh, and, there is also #Deflategate. Despite the scandal, the two are still going strong.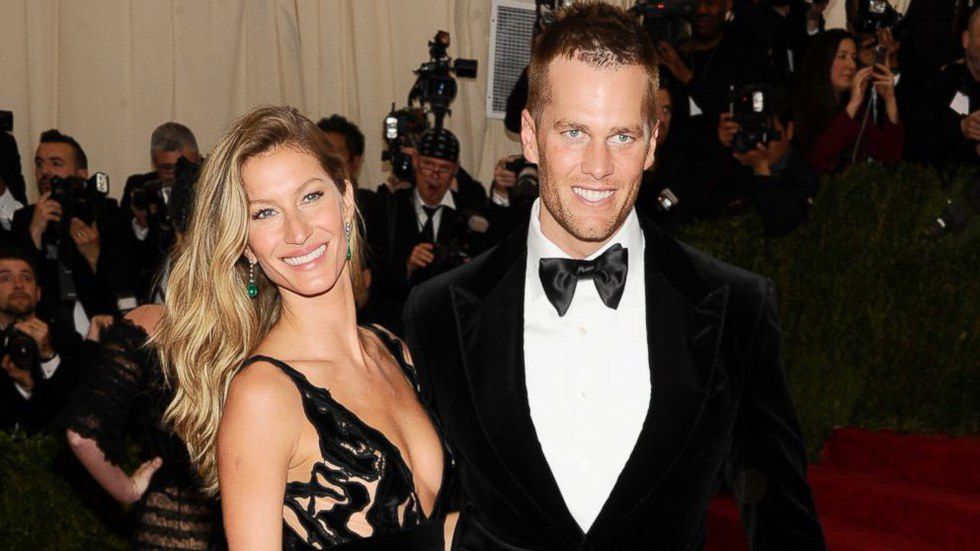 6. Faith Hill and Tim McGraw
It's their love, it just does something to me... Honestly, this is the reigning King and Queen of country music. Blake and Miranda came close, but this couple (who has been married for over twenty years) will always take the cake. The music they make together ("It's Your Love", "Lets Make Love", "I Need You" are just a few) is flawless and they refuse to make it with any other people other than each other. Not to mention, Tim has said time and time again that she has saved life, by sticking by his side through rehab. Ugh, swoon.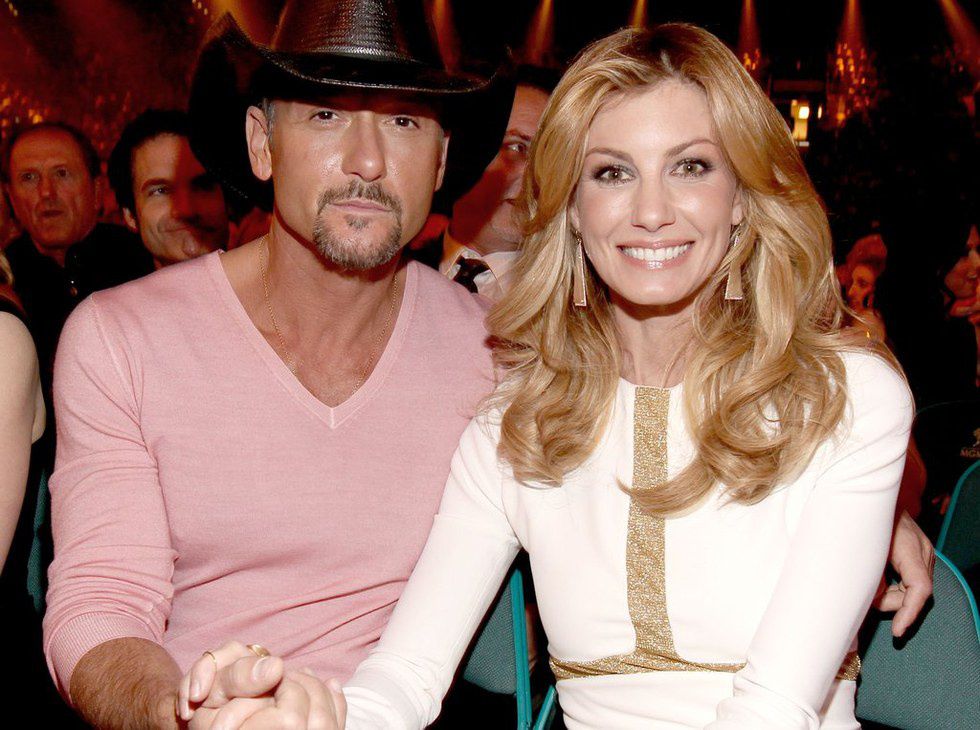 7. Ryan Reynolds and Blake Lively
I'm going to let the look he's giving her and this quote explain this one: "I'm not one for vomiting declarations of sentiment out across the airwaves, but when we had that baby, I fell more in love with my wife than I'd ever been in my entire life." I'm not crying. You're crying.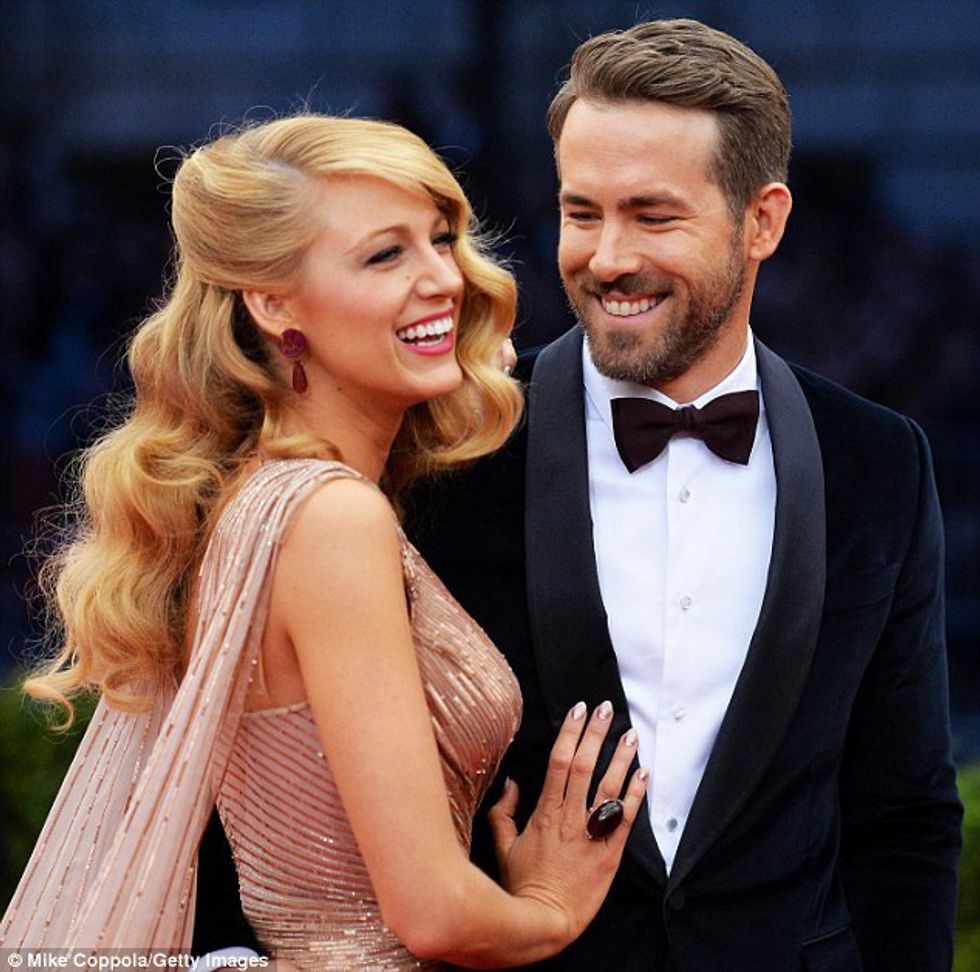 8. Leslie Mann and Judd Apatow
You know who both of them are, even if you don't realize it. He's a well known writer and director, and she's in so many movies that you can barely keep out-- but this Hollywood couple has been married for almost twenty years. Judd said that, for him, it was love at first sight. They certainly look happy as ever to me.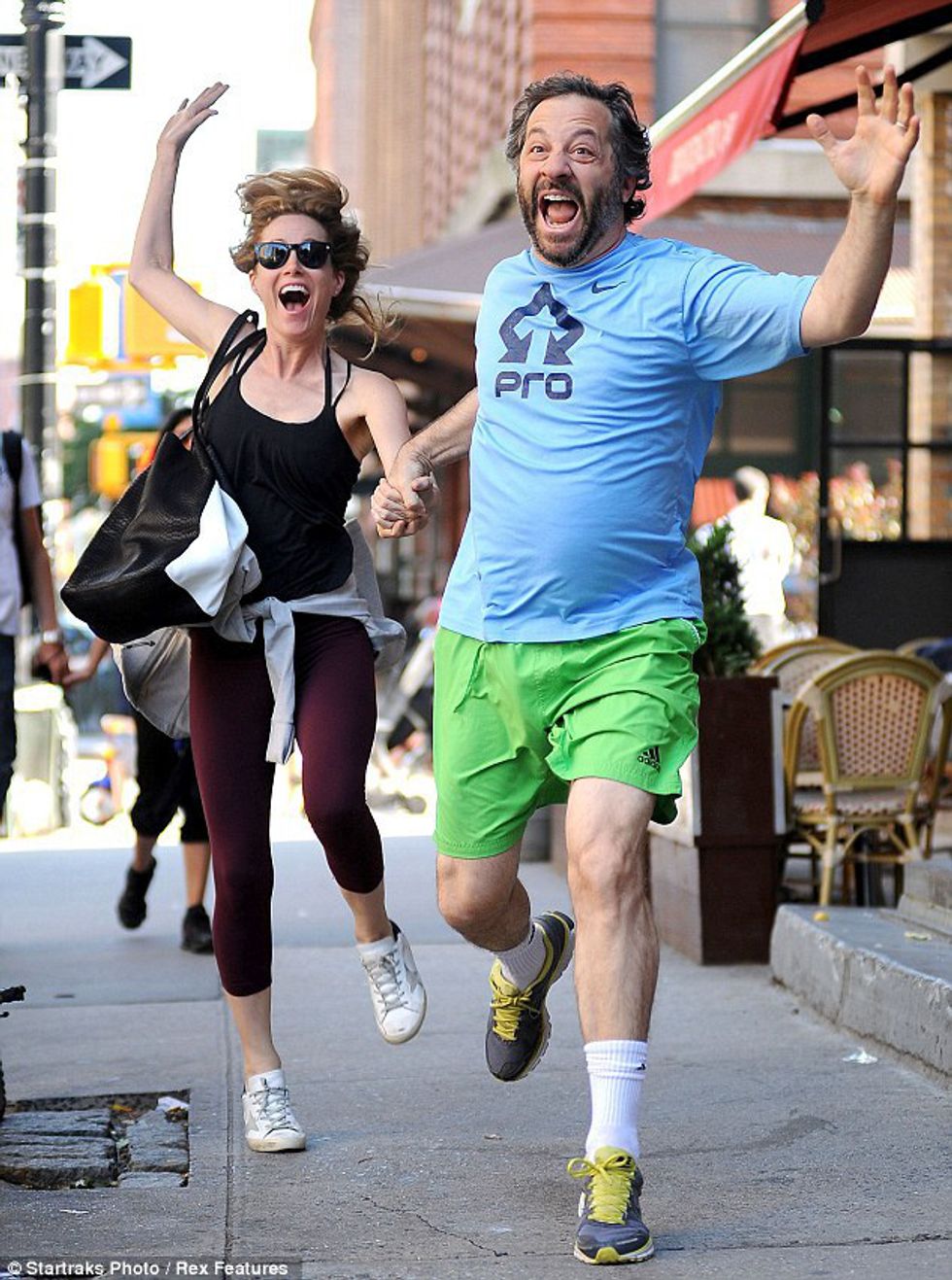 9. Kristen Bell and Dax Shepard
From commercials to music videos to sloth surprises to the most adorable, intimate, low-key wedding in the world, these two are clearly perfect for each other. Both known for being funny guys in show business, I can imagine they are the definition of 'find someone who makes you laugh.'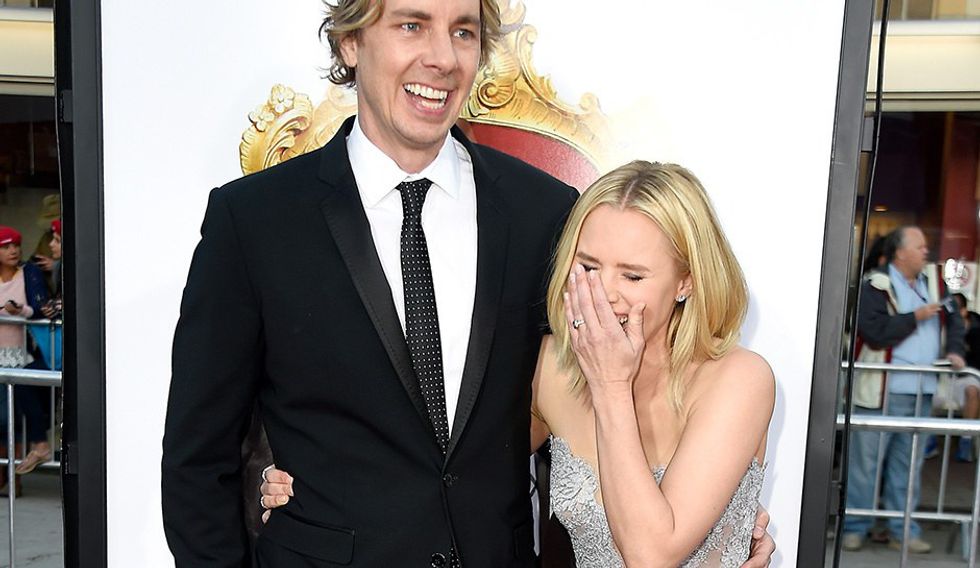 10-. Chris Pratt and Anna Faris
The world crushes on Chris Pratt, and Chris Pratt crushes on, well, Anna Faris. And we don't blame him. The two are riots on and off screen, and the only thing cuter than the way they talk about each other is their glasses-clad son.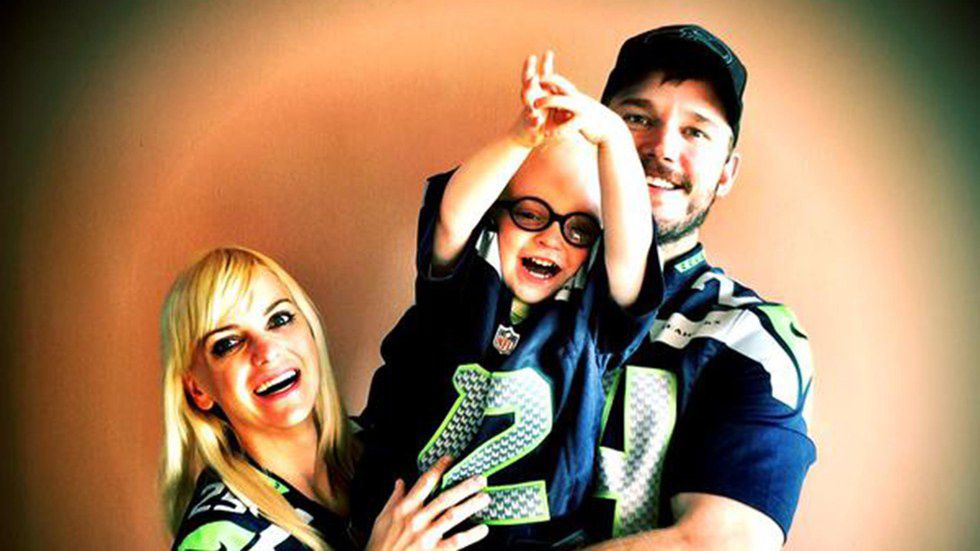 11. Ellen DeGeneres and Portia de Rossi
As if Ellen DeGeneres wasn't perfect enough as it was, she had to marry the perfect Portia de Rossi, and be perfect together. The couple recently announced a new addition to the family: A puppy.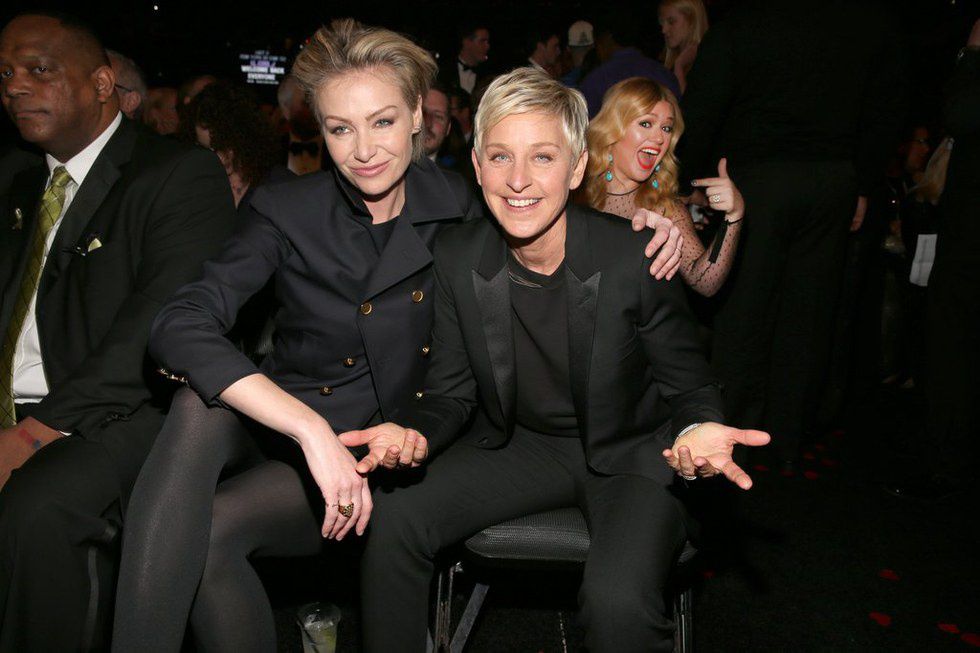 12. Neil Patrick Harris and David Burtka
These two are #CoupleGoals and also #FamilyGoals. Don't even try to tell me they aren't the most perfect four little people in the entire world, because they are. Harper and Gideon, you both are angels.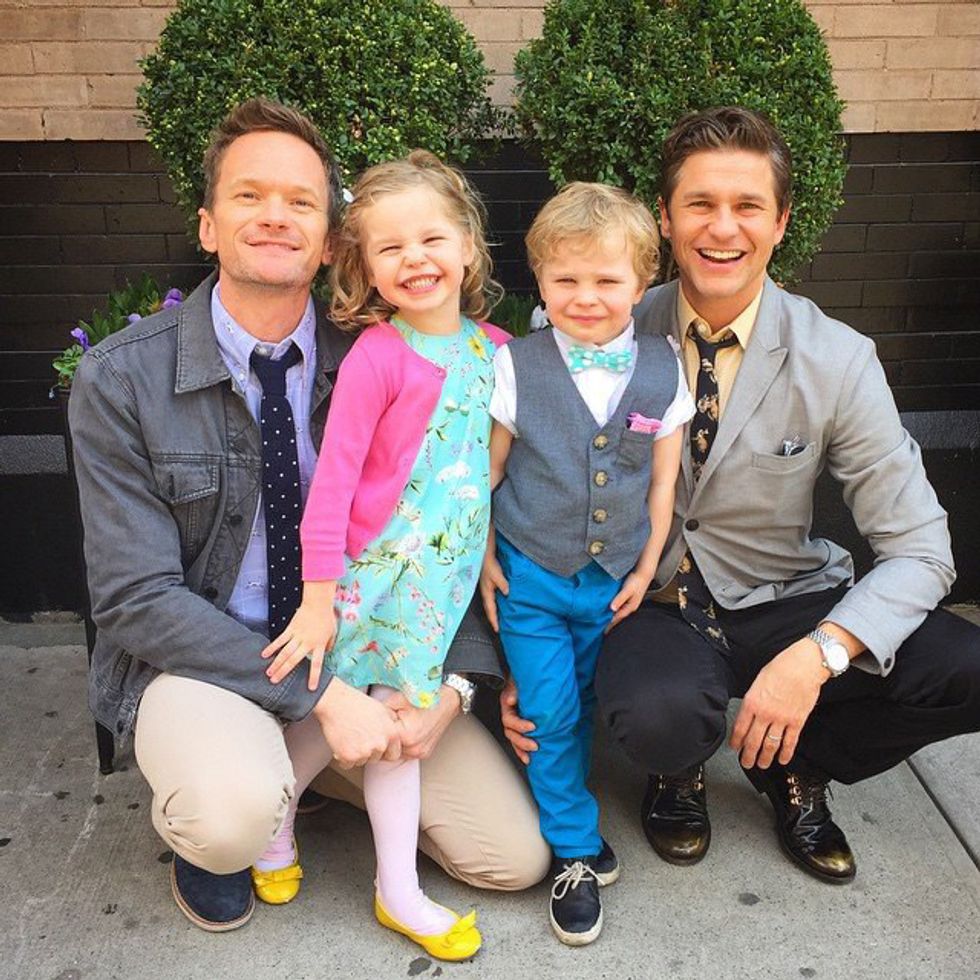 13. The Duke and Duchess of Cambridge
We've been obsessed with Prince William and Kate Middleton from the beginning, but it is abundantly clear that she won't meet the same fate as the beloved Princess Diana. With the most beautiful and elaborate royal wedding in the world and two perfect children to grace the Palace, they are the very definition of 'power couple'. They are going to be a legit King and Queen for goodness sake.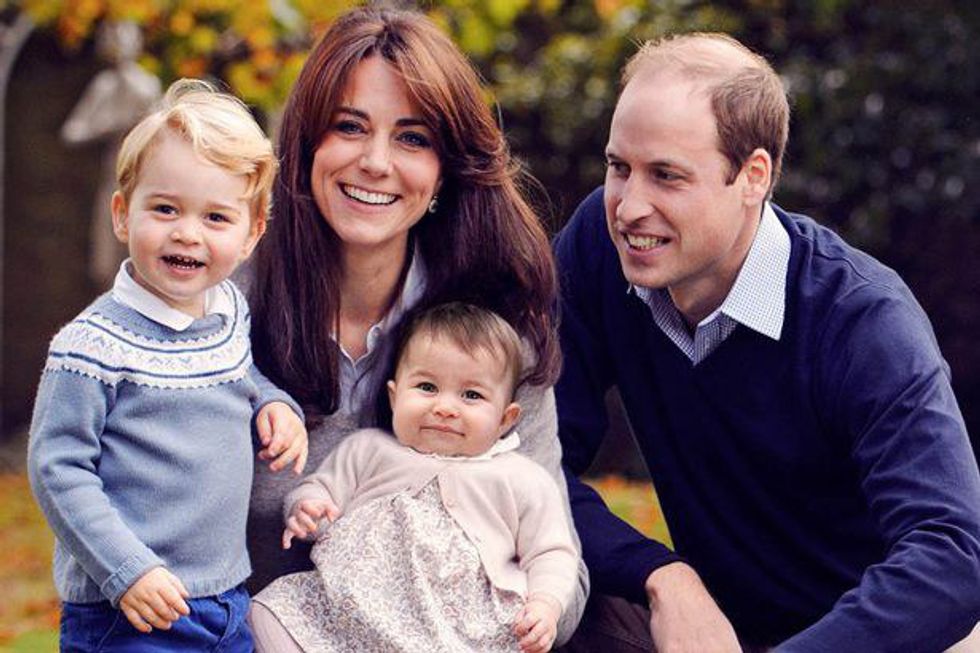 14. The Beckhams
Speaking of British Royalty... David Beckham and Posh Spice (Victoria) are perhaps one of the most glamorous and high-profile couples of them all. Eighteen years and four kids later, they still continue to slay public outings like no other. (Their son, Brooklyn, tried to get on this list with Chloe Moretz, too. Then they broke up.)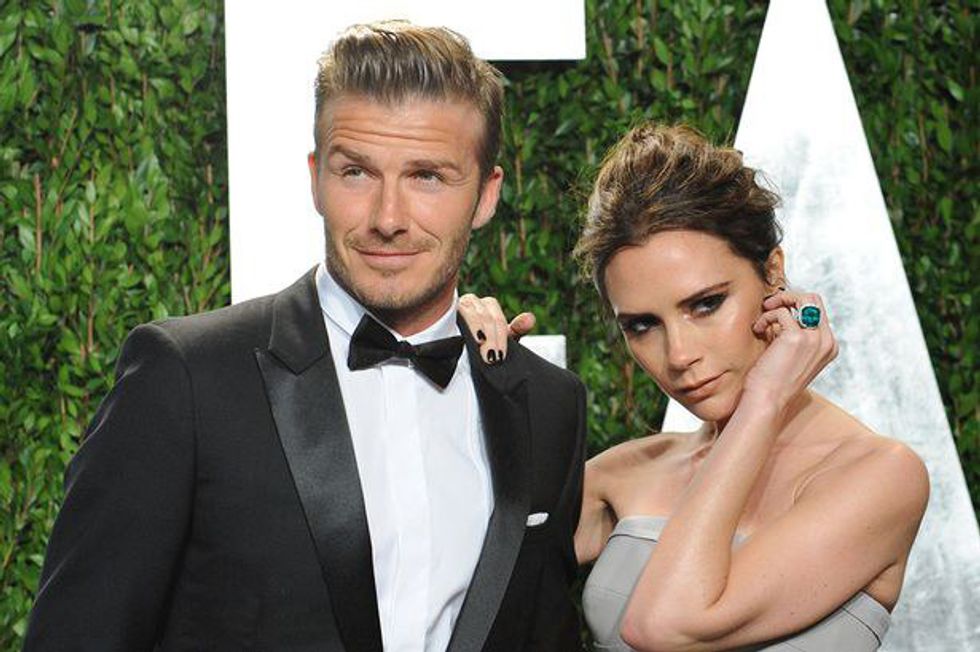 15. George and Amal Clooney
Brangelina was well known for it's involvement in the United Nations, but they've been quickly replaced by the actor-lawyer combo of George and Amal. Turns out it took the Human Rights lawyer to finally get George to settle down. Most recently, the couple has decided to take on ISIS in the court room. (Well, mostly Amal. George is just there for support.) I have the feeling that there are still a lot more big things on the way for this couple, who has only been married for two years.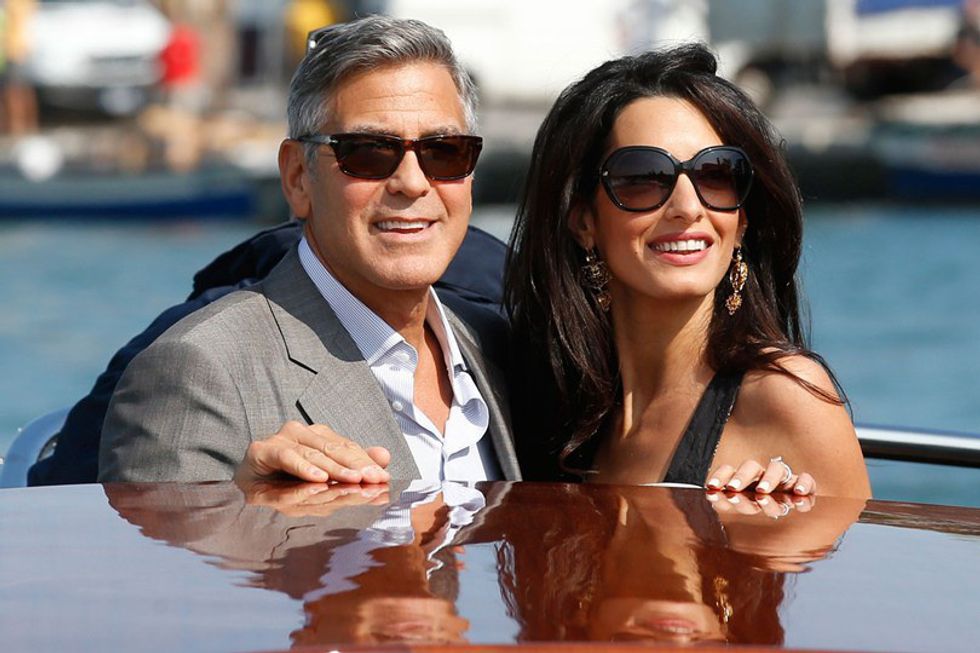 16. John Legend and Chrissy Teigen
He's a singer and a song writer. She's a model and a twitter superstar. They are perfect, and together, made a perfect little Luna. John and Chrissey are the epitome of a perfect it couple, always reminding me that love exists, even for famous people, on Snapchat and Instagram. (Also their taste in food is on point.) I'm rooting for you guys. Please don't fall victim to 2016....