Everyone knows the name. Whether it is from WWE, or the infamous fanny pack memes, you know who he is. After looking at the fanny pack photo how could you not be in love with the six-foot-five-inch giant?
Since Thanksgiving is on its way and so is the new movie "Moana" Dwayne is starring in, here are 15 reasons why I am thankful for Dwayne "The Rock" Johnson.

1. He is breaking boundaries in the Dinsey World
Ever since his involvement in movies such as "The Tooth Fairy" and "Game Plan" Disney has been letting Dwayne's name get the credit it deserves. He has pushed his way into the Disney world, furthering the promotion of diversity. He has helped to add another Disney Princess of color to the list: "Moana." He along with Auli'i Cravalho are making their Polynesian culture known around the world.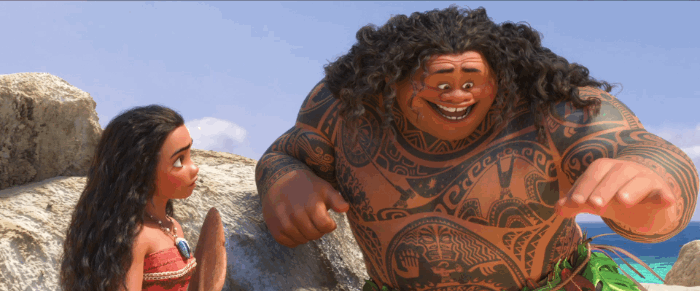 2. He fought in WWE
"Can you smelllllll what the Rock is cooking?!" Does that sound familiar? Well, if it does then you know he fought alongside the best of the best in WWE. Starting in 1996, Dwayne has continuously taken WWE to new heights. Even though he isn't in WWE as much anymore, we can still take the time to appreciate the moments in which he was.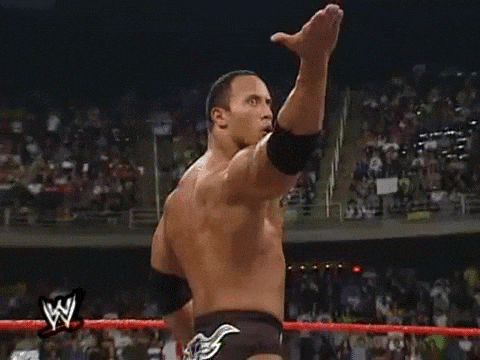 3. He can sing
Let's be honest with ourselves. We all died when Dwayne pulled out his guitar and started singing Elvis Presley's "Are You Lonesome Tonight" to Peyton in the movie "Game Plan." I know in 2007, I was crying when I first heard him sing that song to her and I still get a bit tear eyed anytime I rewatch the movie. Whenever you see Dwayne Johnson with a guitar or microphone in hand, you know something magical is bound to happen. Take just last week for example. During the "Moana" movie premiere, he sang a song from the movie alongside the musical genius himself Lin-Manuel Miranda.
4. That one time he dressed up as Miley Cyrus
Because honestly who didn't love this moment...
Taking it back to 2009, Dwayne 'The Rock' Johnson, hosted the 22nd annual Nickelodeon Choice Awards. I don't think I can look at this picture and not die of laughter. Some still debate on who wore it best, but I believe that Dwayne is the clear winner here. No questions asked.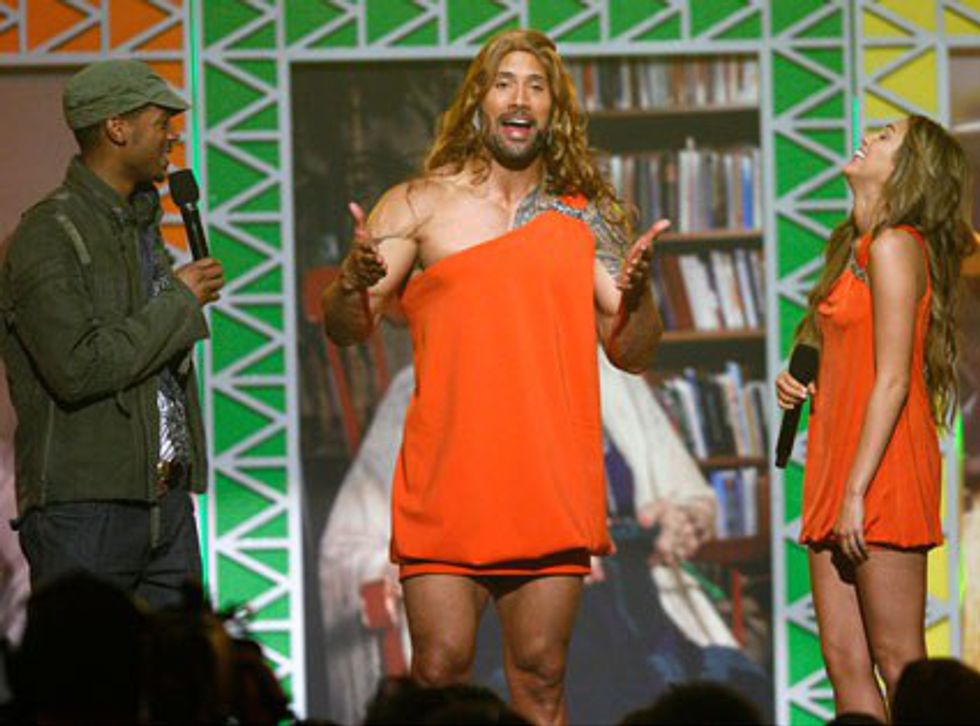 5. He is #gymgoals
He's probably been working out since before I was born. All the Instagram posts and articles on his insane workout rituals seriously have me re-evaluating my own life. He's truly an inspiration in the gym. I feel like I need to get off the couch from this 'Harry Potter' marathon and actually go run a marathon.

6. He is an amazing person with a beautiful soul
You can go ahead and start playing "Beautiful Soul" by Jesse McCartney because it applies directly to this man. I am sure that if anyone were to look into The Rock's heart it would be of pure gold. His 6'5'' aesthetic probably results from his pure heart taking up so much space. He may look hardcore, but the amount of charity work he does is simply amazing. He always makes sure to show his importance to his fans.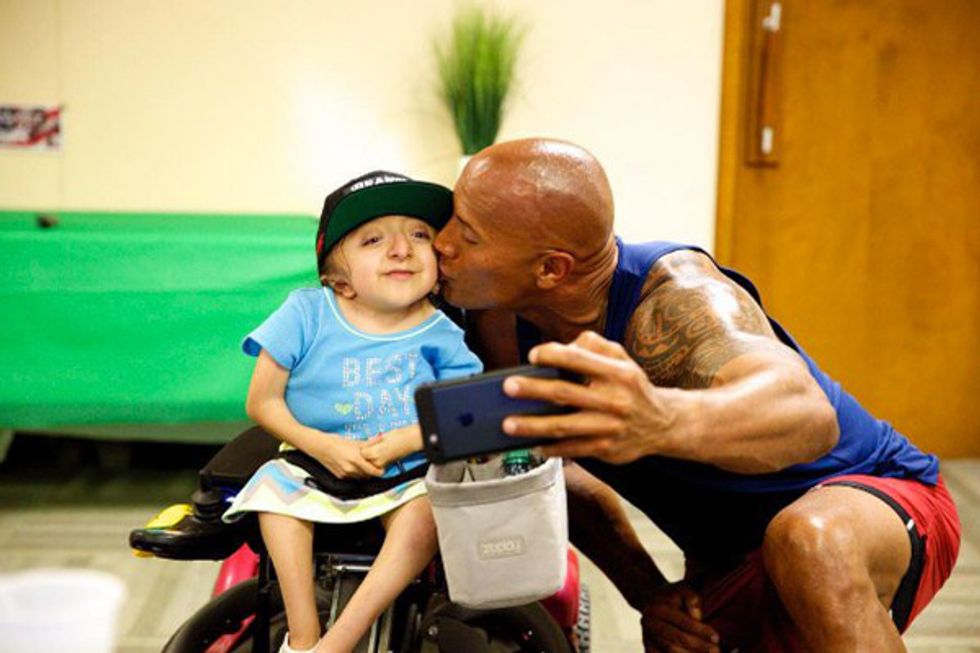 7. He is best friends with Kevin Hart
Honestly, who doesn't want to be best friend with arguably one of the best comedians of this generation? After watching "Central Intelligence" starring both The Rock and Kevin Hart, I don't think I want to see a movie without them both present. This dynamic duo keeps me, and I am sure many others, laughing for hours on end.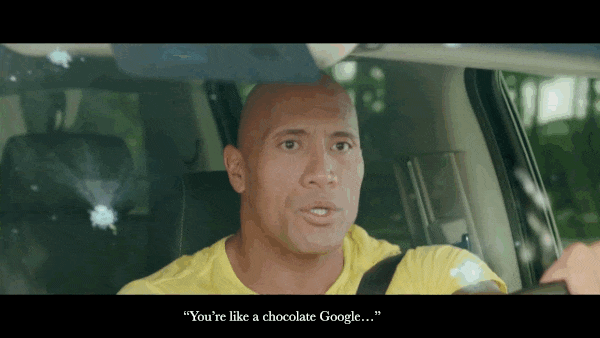 8. He is proud of his heritage
If you weren't aware, Dwayne is Polynesian and he is proud. From having his family history tattooed on his chest and shoulder, to performing a Hawaiian dance ritual on Good Morning Amerca, he is not afraid to express his heritage. Even being apart of "Moana," Dwayne is showing Samoan culture needs to be noticed and appreciated.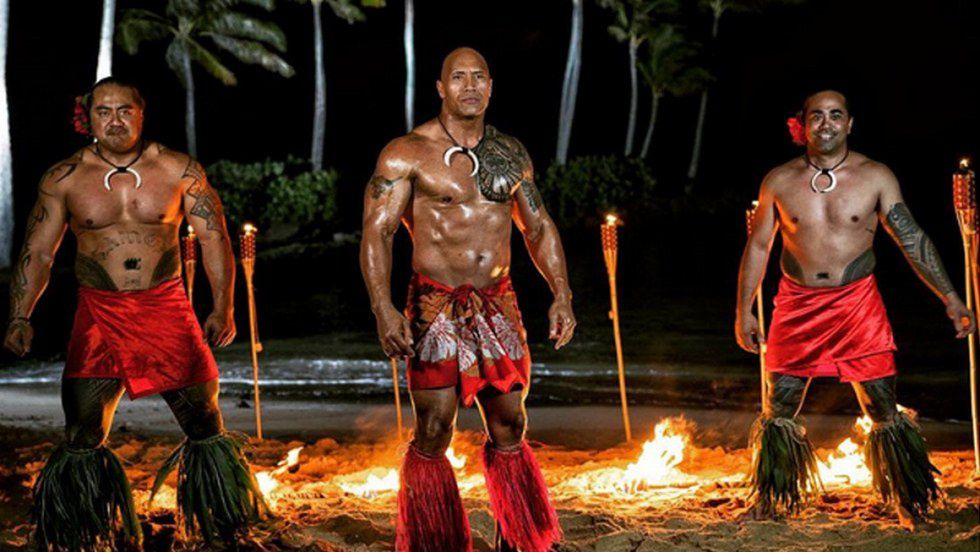 9. He loves animals
As if the Rock couldn't get any better, he has to be an animal lover. Honestly, everyone has a soft spot in their hearts for animals. If we're dealing with Dwayne, we know his soft spot is probably as massive as the moon. His adorable French Bulldog (my dream dog) Hobbs, is slowly seeping into the hearts and minds of all Dwayne fans, giving us more reasons to love the Rock.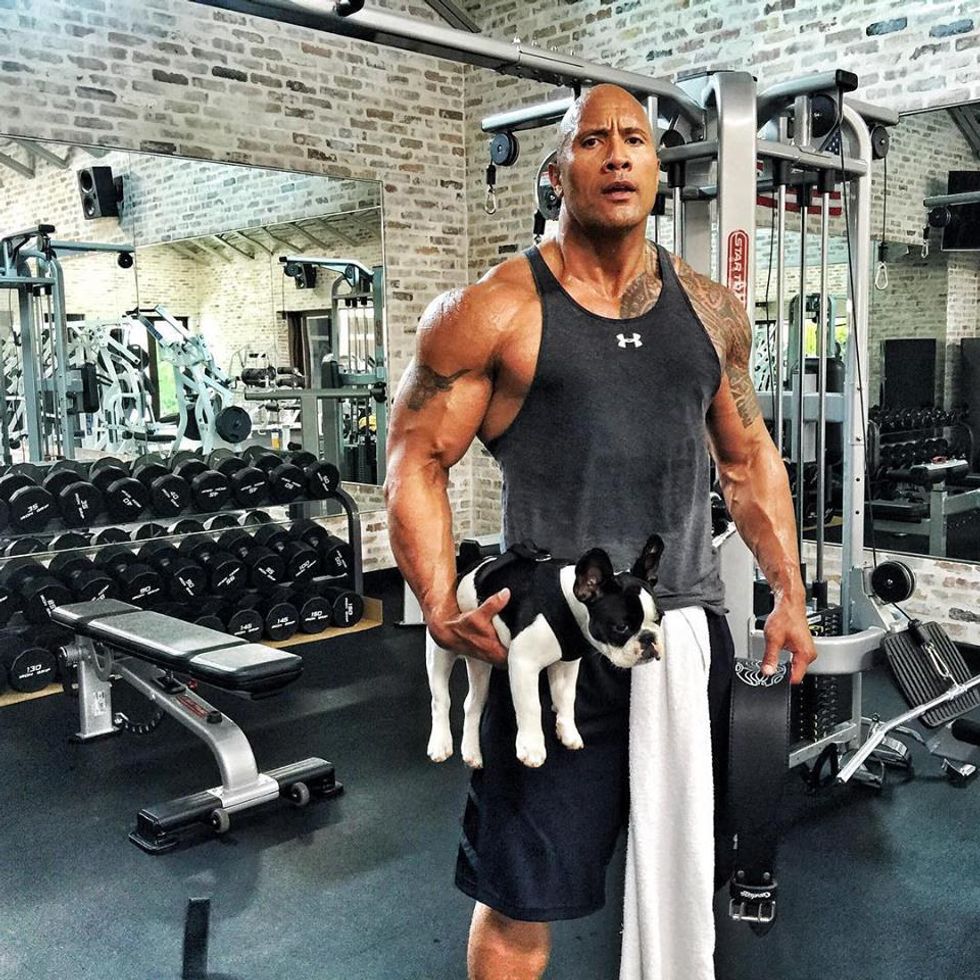 10. He has an amazing family
I don't think there has ever been a time in which Dwayne hasn't expressed how much his family means to him. Whether he is talking about his newborn Jasmine or his gorgeous 15-year-old Simone, family plays an important role in his life. His Instagram and Twitter are continuously flooded with pictures celebrating his family.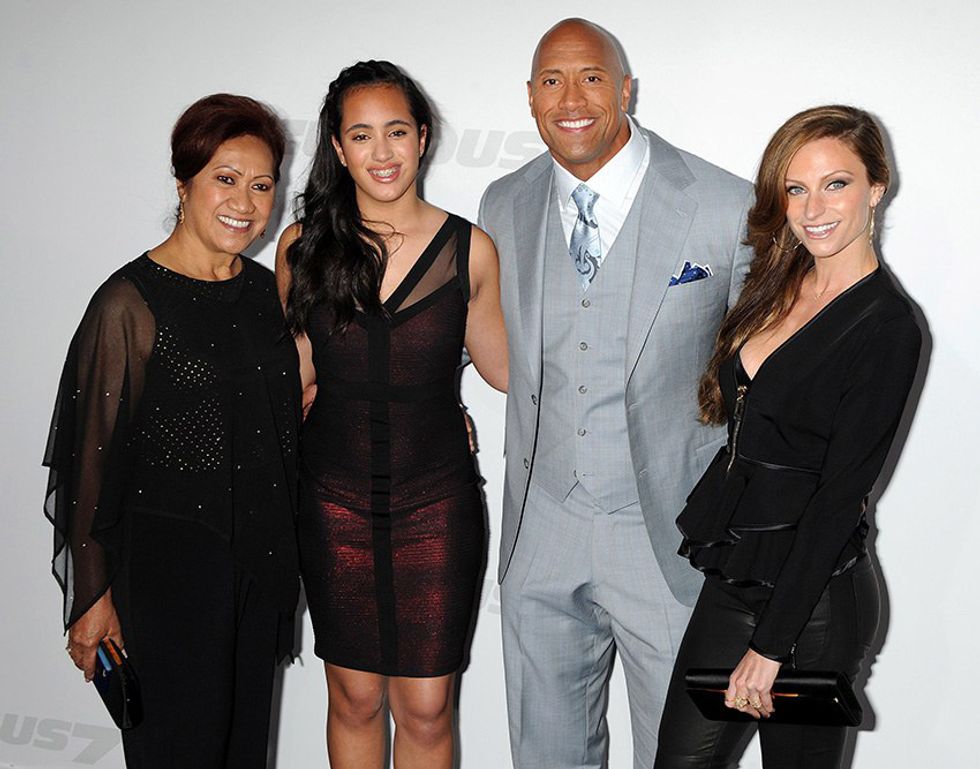 11. His throwback pictures are actually the best things ever
One of the top things my roommate and I have screamed over is this exact picture. This is probably one of the best photos of Dwayne I have ever seen in my life. Many would say throwback pictures are embarrassing, but this one is quite legendary. It even inspired me to buy my own fanny pack.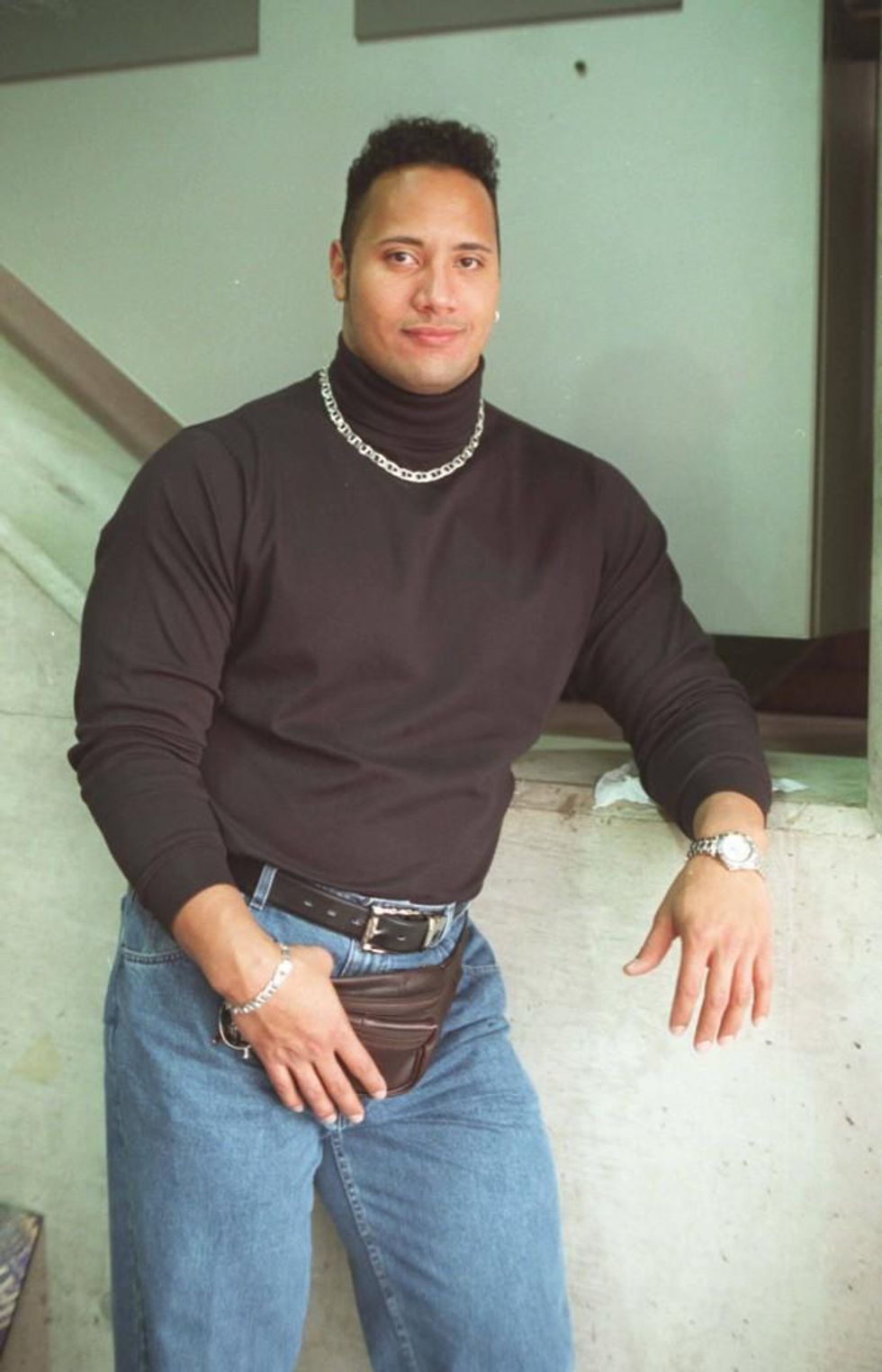 12. You can dress up for him at Halloween
Just when you think the throwback picture can't get any better it does when you decide to dress up like him for Halloween. Many--along with myself--attempted this, and it was awesome. I truly felt like Dwayne the Rock Johnson from the 90s. (Feel free to check my Instagram or Twitter to see my amazing homage to the legend himself: @faithrushh)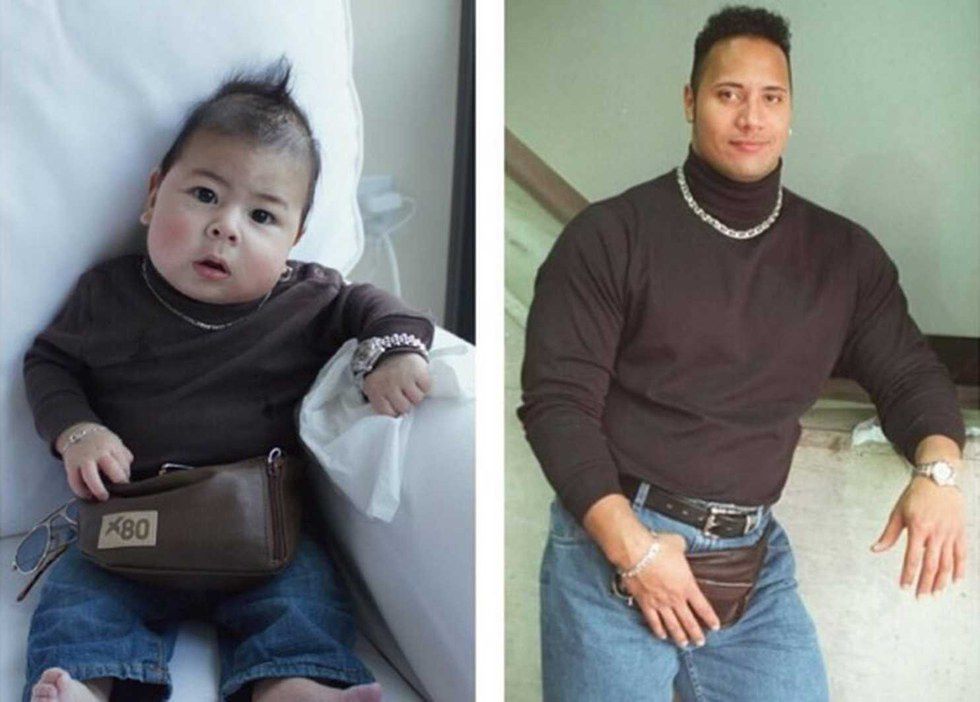 13. He is actually killing the entertainment industry
Whether you would like to admit it or not, Dwayne is dominating the entertainment industry. Nowadays, you can't go anywhere without him noticing him. His rise in the industry due to the "Fast and Furious" series along with his main role in "Hercules," has allowed Dwayne to make his presence known. He is plastered on almost all movie billboards and television screens. HIs production company Seven Bucks Production has been helping him get even more projects up and running. "Baywatch," set to release sometime next year and a new rendition of "Jumanji" starring one of his friends Kevin Hart.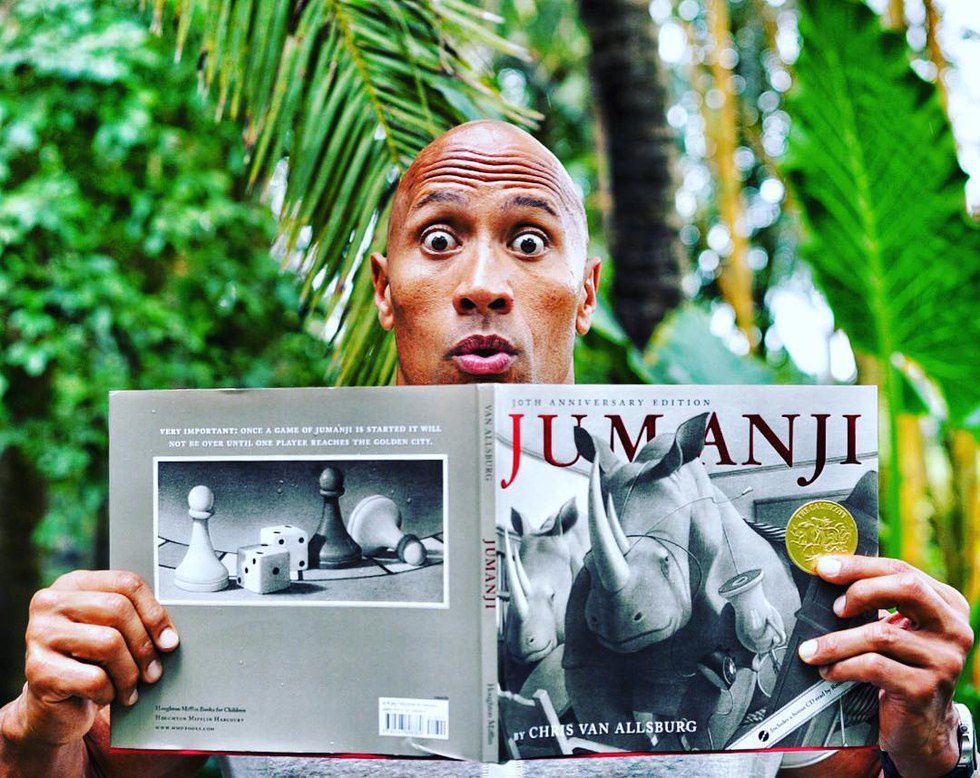 14. He is actually really funny
Having Kevin Hart as a best friend, you automatically start picking up habits of telling jokes and goofing off. But, what about when you have Jimmy Fallon as a friend too? Whenever these two are on the Tonight Show together, pure magic happens. Every time these two are put together, they continue to bring laughter. From their hilarious Prom skit (from the gif below) to their continuous 80s workout videos, these two know how to bring the laughter one way or another.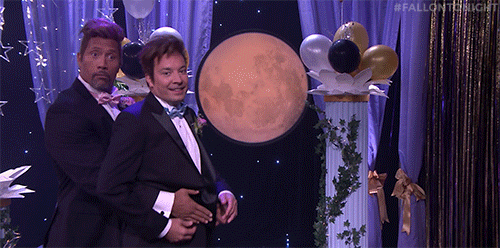 15. He sings Shake It Off like a boss.. or more so lipsyncs
Everyone knows about the show Lip Sync Battles. Famous figures go head to head as they lip-sync their favorite songs to take home the title and most importantly bragging rights. This show never disappoints, but the best episode by far had to be Dwayne and Jimmy Fallon. The two absolutely demolished the stage as they went head to head for the title. No matter how much I appreciate Jimmy Fallon, Dwyane's choice of "Shake It Off" by Taylor Swift definitely takes the cake.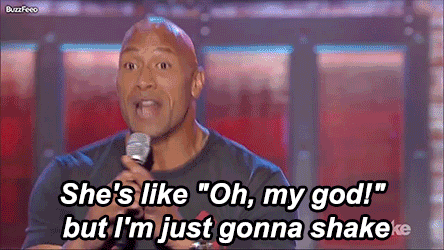 Hopefully, after my fangirl moment, you appreciate Dwayne "The Rock" Johnson just a little bit more. I know, if anything, my roommate and I will love him more after this. Happy Thanksgiving to everyone and I hope you will go and see "Moana," just as I plan to do.