Many women today feel ashamed or embarrassed of being single. Young girls are taught to want that special prince, and ultimately just end up kissing a bunch a frogs, instead of waiting for their prince. Ladies, it's time to own your single status and enjoy it! Being single isn't terrible, it's actually extremely rewarding. You get to focus on exactly what YOU want and need, and get to better yourself. Since our priority is ourselves, we understand true love because we deeply love ourselves. We don't need anyone to validate us, and our independence is attractive. Women who were forever single, will make the best girlfriends and wives.
1.) You don't need someone to make you happy. Be the reason why you're happy.


2.) Save your money, buy that plane ticket, build your credit score, purchase that home, do great things girl!



3.) Don't be embarrassed! We're strong people. Those who fly solo, have the strongest wings.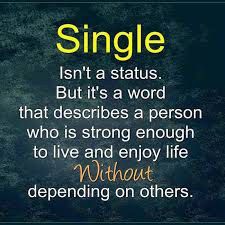 4.) It's the best thing to do. Why be in a terrible relationship, when you can be single?

5.) Don't settle for less than the best ladies!

6.) Do all the things you love and do whatever makes you happy.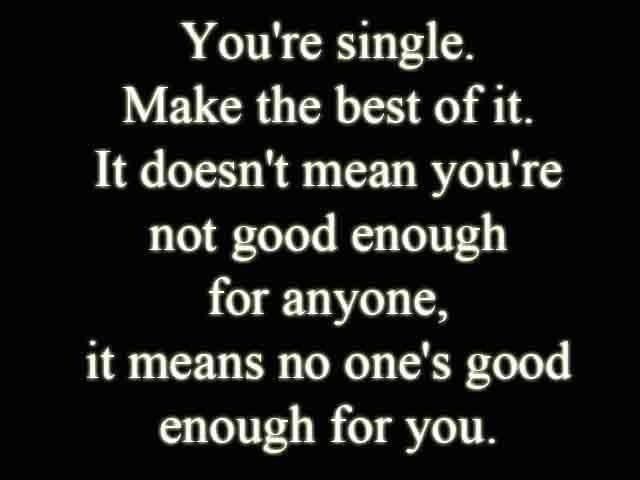 7.) You deserve nothing but the best.

8.) There's nothing wrong with waiting for love. You know the love you deserve.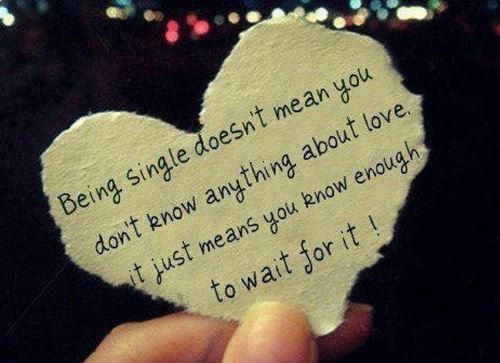 9.) Being single may get lonesome at times, but value your freedom. You're in a relationship with freedom.


10.) I'm too busy working and bettering myself.

11. Establish your life first.



12.) Being independent is attractive. Find someone that embraces your independence.


13.) Don't look for love. Let love find you naturally.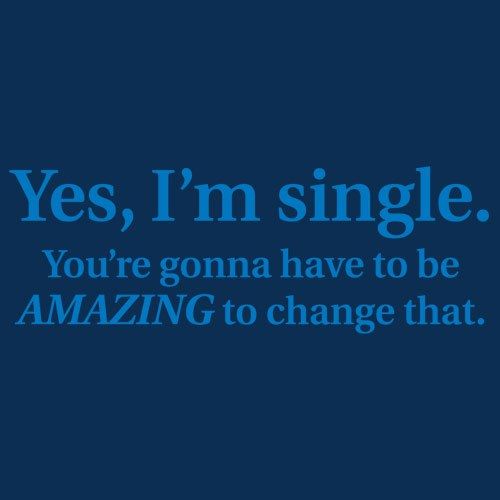 14.) All you have in life is yourself.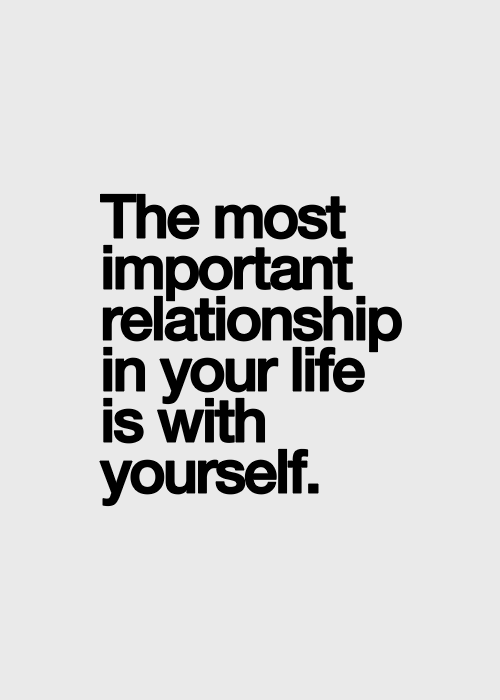 15.) God's timing is the best.